The accidental capital of Slovakia is now home to the country's president, as well as prime theatres, museums and galleries. It's within the Eurozone, yet provides a more relaxed, laid-back experience than many other European city breaks, not least due to its entirely pedestrianised old town. Overlooked by a hilltop castle, with the River Danube running through the city, this pretty destination is surrounded by vineyards and mountains, offering plenty of enticing day trips both within and beyond its medieval fortification walls. Bratislava never feels crowded, but the bar and cafe culture here provides a vibrant ambience for those seeking a lively break. 
Roset Boutique Hotel Bratislava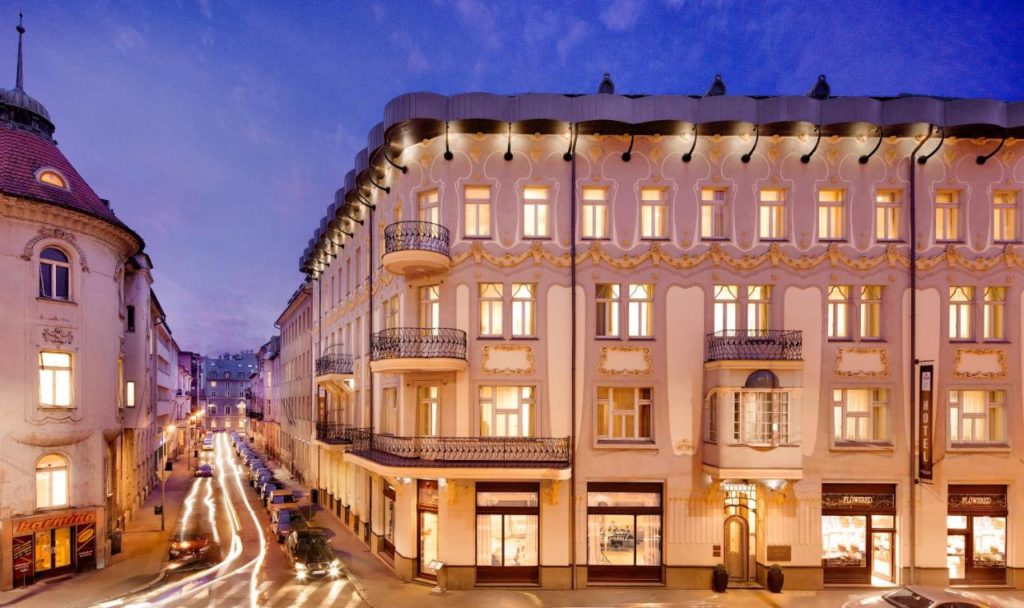 This turn of the 20th century property is found on the edge of the old town. It may be a boutique hotel, but the well-equipped establishment boasts a terrace, fitness suite, spa with hammam and hot tub. Suites and self-catering apartment accommodation are available, with pets allowed for an extra charge. This makes it perfect for those planning an extended visit. But a complimentary breakfast featuring local delicacies is also served daily, at the in-house Tulip Restaurant and Cafe (named after the building's previous incarnation as Tulip House). The Roset's interior design has an Art Deco feel, in a nod to its vintage heyday. 
Grand Hotel River Park Bratislava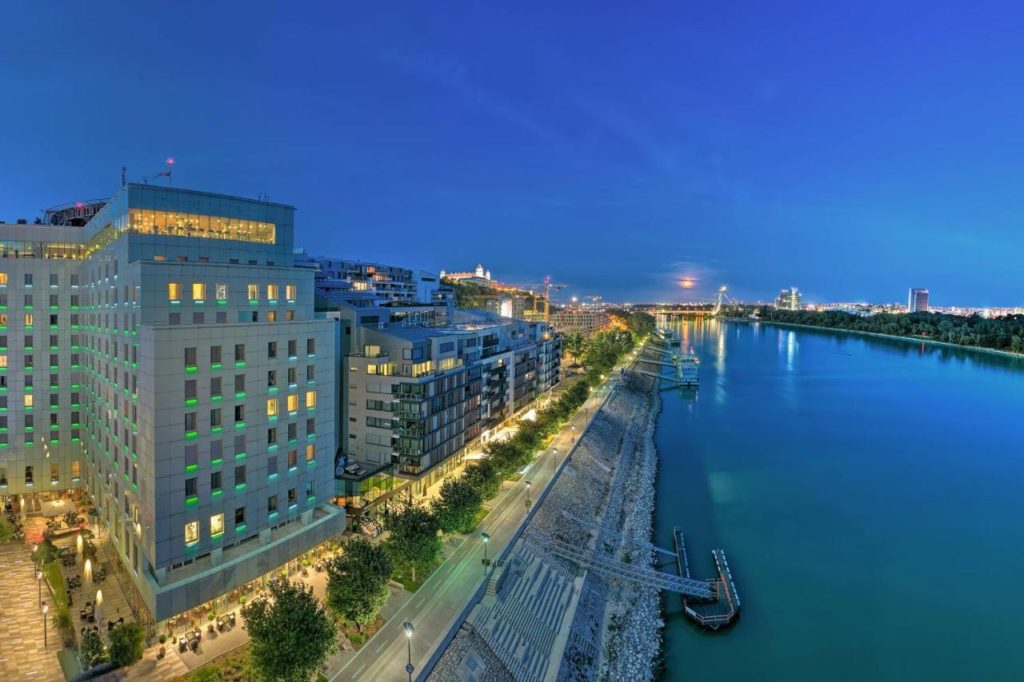 Waterside views await at this Marriott hotel. Situated downtown on the Danube, guests can arrive via the rooftop helipad, or into its private pier (as well as by road of course). Wellness seekers will love the state of the art, 11th floor Zion Spa, with its hydrotherapy swimming pool, jacuzzis, saunas, plush relaxation areas, high-end signature treatments and incredible views. Another area of the hotel to take advantage of this breathtaking outlook is the restaurant. Both indoor and outdoor seating is offered in the main restaurant and the more relaxed lobby bar – from which there's direct access to the hotel's wine cellar. 
Loft Hotel Bratislava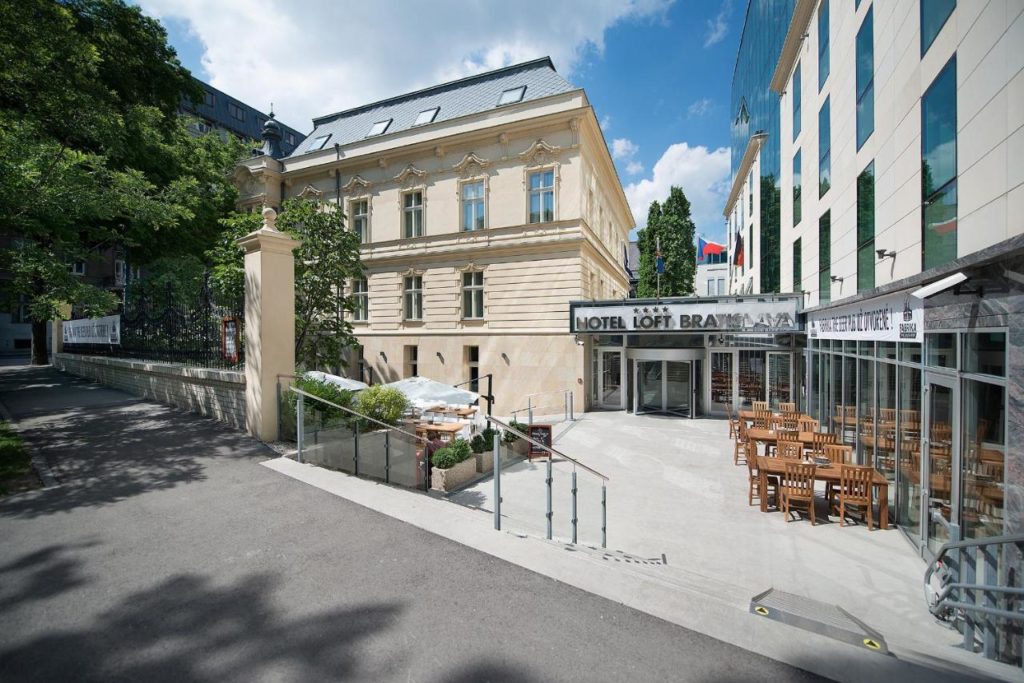 If you prefer on-trend urban-industrial interior design, check out the Loft Hotel. Inside, you'll find the pub Fabrika, serving the brand's own craft beer (brewed on-site), and a retro, brick ceilinged cafe and wine bar with a summer terrace. Rooms range from the most basic yet stylish Comfort category, up to a two-bedded suite, all with coffee machines and minibars as standard. Walls are adorned with retro artwork or metro tiles, while furnishings are shabby chic in style – think comfy leather sofas and vintage print cushions. Limo transfers, in-suite massage treatments and parking are all offered as optional extras, for guests staying here.