Dating back to the Middle Ages, this southern Dutch city is found in the province of North Brabant. It contains several historic landmarks and monuments, including the Grote Kerk, a stunning Gothic church built in the 15th century. As well as perusing the architecture, visitors can learn more about the area's heritage at Breda's Museum. Beyond the centre, the city is also known for its beautiful parks and green spaces; do explore the Mastbos forest and the Valkenberg Park, both popular destinations for hiking, cycling, and picnicking.
Hotel Nassau Breda, Autograph Collection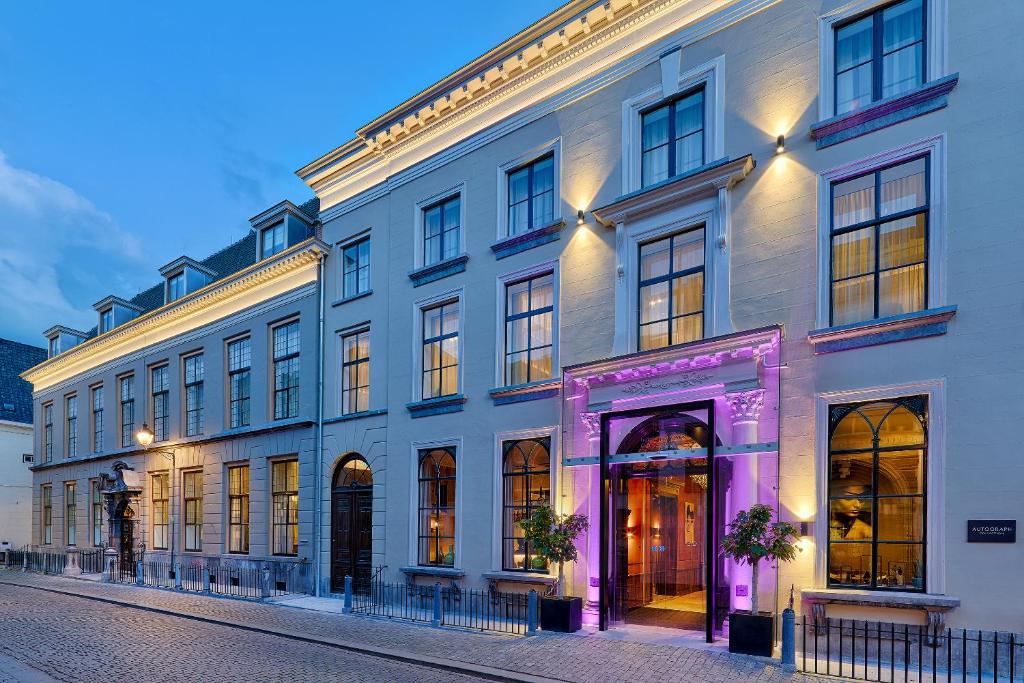 Housed in a Gothic, former convent building, the Hotel Nassau Breda accommodates 94 guest rooms, with suites providing separate living areas and private balconies. Its Liefdegesticht, is a cathedral-like fine dining restaurant with stained glass windows and soaring ceilings, serving French haute cuisine with a modern twist. While Heeren van Oranje is a casual brasserie for international dishes. The hotel also has a chic bar with comfy velvet seating, a beautiful courtyard, an events space in what was once a chapel, a fitness centre and a sauna.