It's famous for traditional mustard production, but Dijon is also one of the country's most prolific wine-making areas. Situated in the Burgundy region, this medieval city was (five centuries past) the Duchy's capital. On the road connecting Lyon and Paris, it makes for an ideal stop off en route, or as a destination in its own right. Flanked by the Côte d'Or hills, the historical centre is now a UNESCO World Heritage site, where visitors can take in some top-notch gastronomy, vineyard tours, fascinating architecture and the 18th-century Musée des Beaux-Arts. And to make your trip all the more special, book one of these grand and historic hotels.
Grand Hôtel La Cloche Dijon – MGallery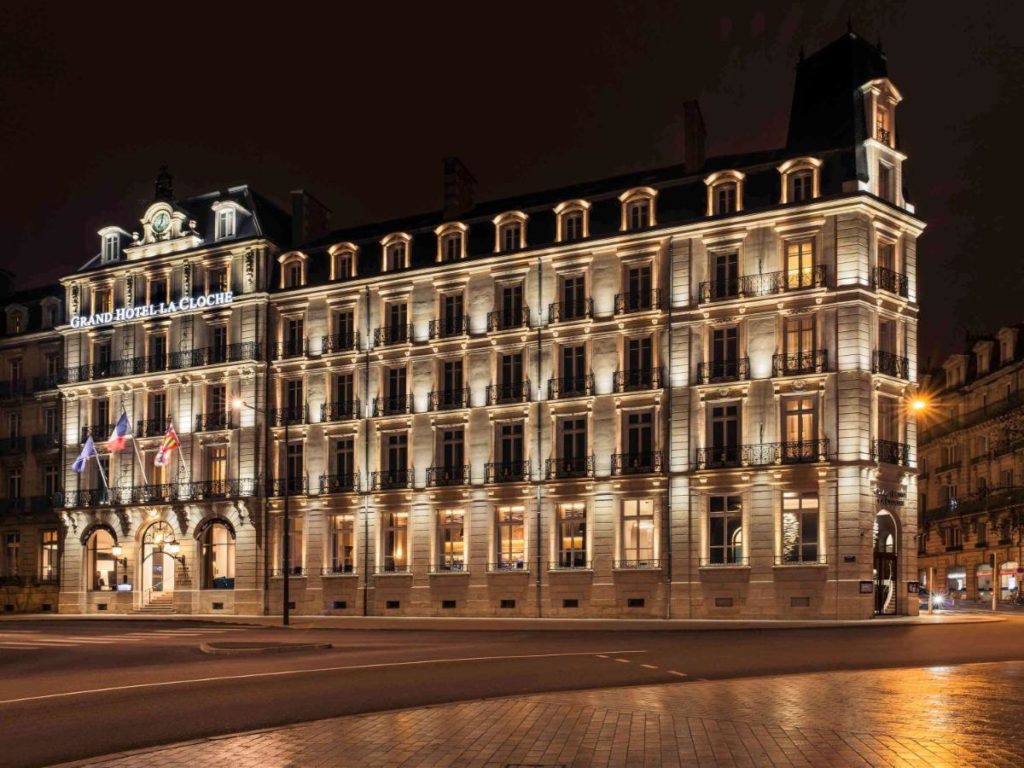 This has been a member of Historic Hotels Worldwide since 2018 and while the building has roots dating back as far as the 15th century, it was transformed into guest accommodation in the late 1790s. It has since received several makeovers, under the ownership of Sofitel. Now it's a sophisticated designer property with 88 bedrooms ranging from singles to a prestige suite. This Grand Dame also includes the blissful Spa by La Cloche with products from Carita and Vinésime, Les Jardins restaurant housed in a glass atrium and Le Bar, with its enviable wine list.
Chateau De Saulon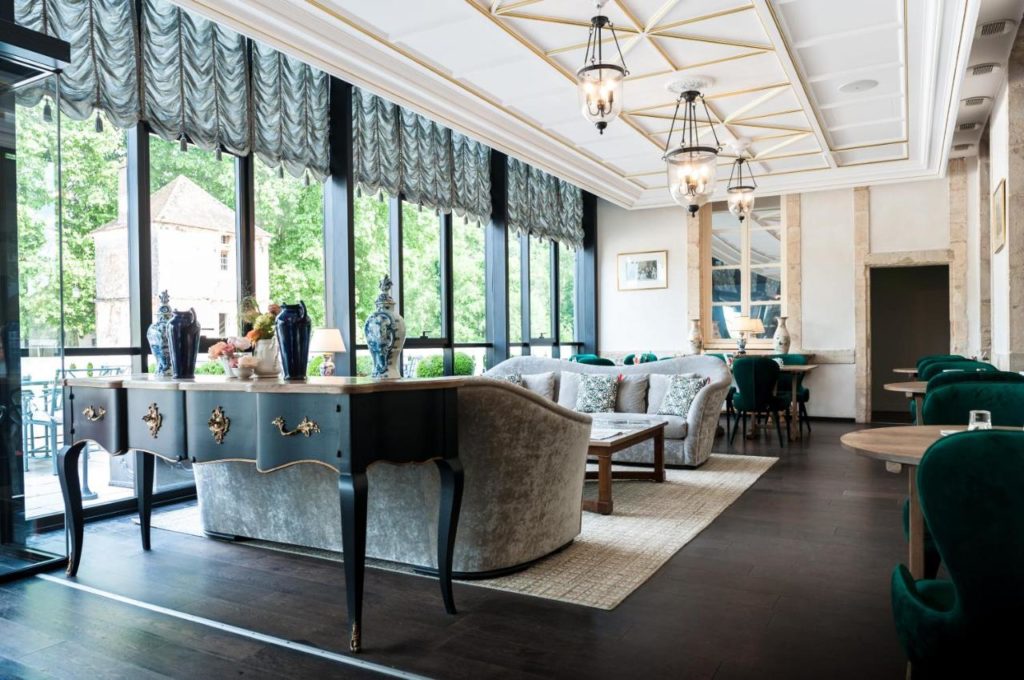 Found to the south of Dijon, surrounded by 67 acres of land and peaceful verdant vineyards beyond, this ancestral property prides itself in maintaining a culinary heritage. An outdoor swimming pool with an expansive sun terrace, tennis court and fishing lake makes it perfect for those seeking a little activity and fresh air. Dogs are welcomed and there's onsite parking, as well as accessible facilities. The decor exudes French contemporary chic, contrasting and complementing 17th-century architecture. Unmissable seasonal farm to table cuisine is served under the vaults of Deux Rivières restaurant and in the courtyard during the summer months.