This German city in southern Lower Saxony is found in the district of Göttingen. Duderstadt's traditional half-timbered buildings with red-tiled roofs make it a picture-perfect place to wander and soak in the atmosphere. The settlement began as far back as 929 AD, developing much of its own folklore over time. Local attractions include the famed former prime minister Bismarck's childhood hut-like home, the Historische Altstadt (Old Town), the 14th-century Westerturm with its twisted roof and the Duderstadt Heimatmuseum where a glass floor provides views into the original stone wall construction that runs beneath.
Zum Löwen Design Hotel Resort & Spa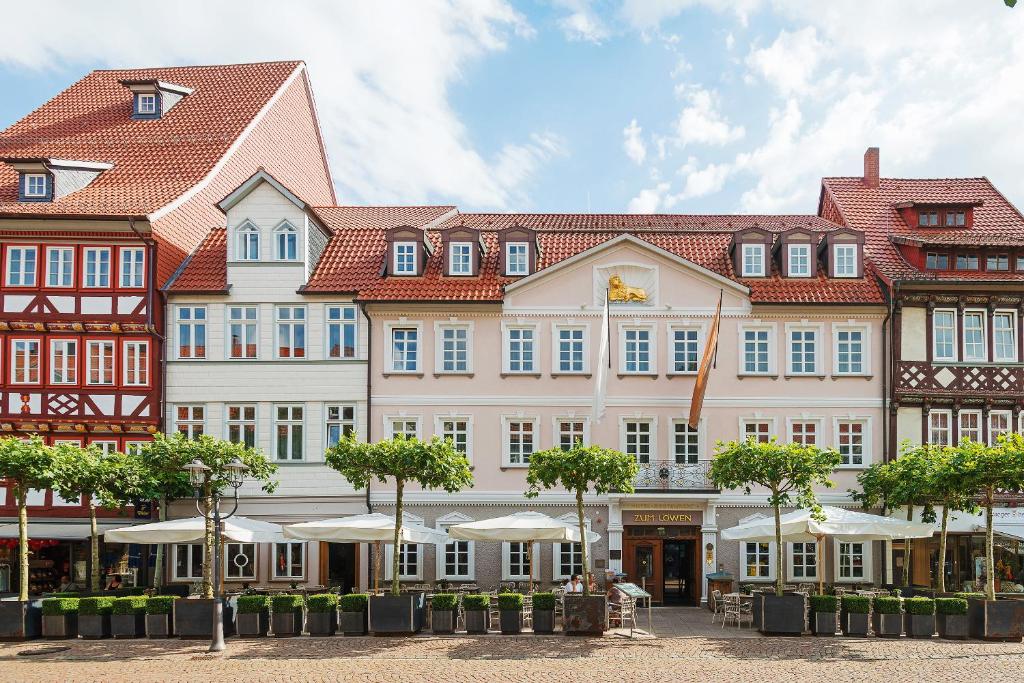 Embedded into the medieval quarter of the city, this design hotel brings a blend of sleek modern lines and nods to times past. Owner Hans Georg Näder has brought his personal passions (art and travel) into the decor, with handpicked furnishings from across the globe and interiors by Anja Müller. The building's original rustic timber beams and open fireplaces remain, creating a guest house feel, with 59 bedrooms, a restaurant, wine cellar and bar. Zum Löwen boasts one of the most inviting pools in the land with a naturalistic but dramatic lighting design. It's part of the hotel's spa, Bains Douches, along with a salt-lined room.