This Canadian city is the capital of Alberta, north of Calgary and lies on the North Saskatchewan River. Its colder months see the region transformed into a wonderland where you can spot the aurora borealis, drink on "winter patios", skate on outdoor ice rinks and snowboard on the prairies. Summertime, by comparison, offers hot and sunny days to absorb the pavement cafe culture and hike the surrounding scenery with its wilderness-like quality. Edmonton's casinos are also a major draw, as is Rogers Place, where you can catch a show or sports event in the stadia.
JW Marriott Edmonton ICE District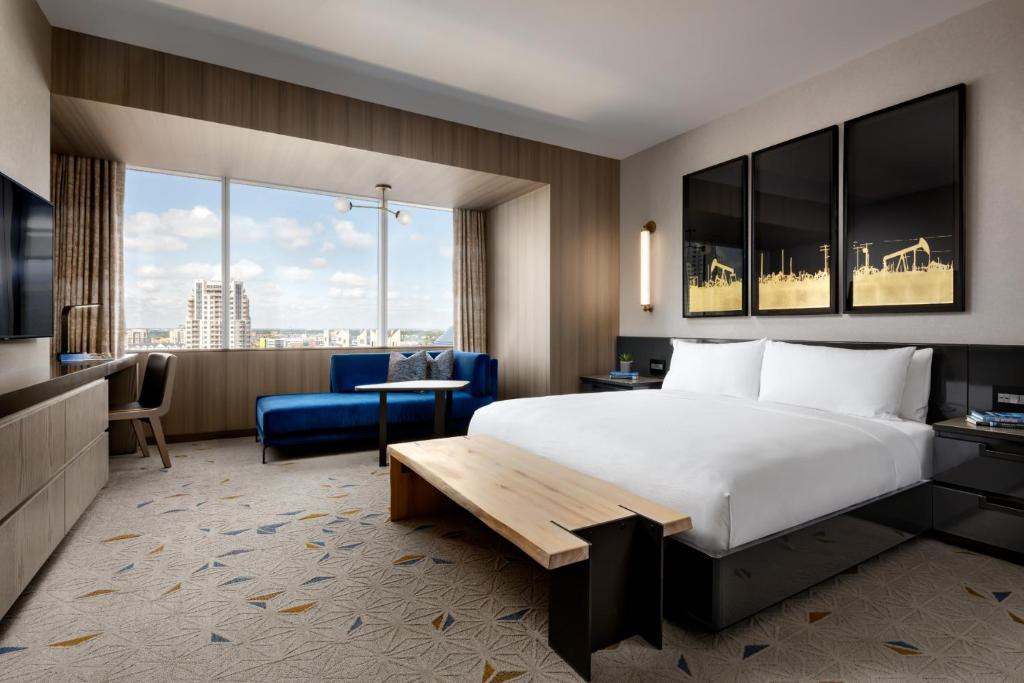 Connected to Rogers Place, The JW Marriott ICE District hotel is as convenient as it gets for large-scale events at the venue. There's much to do in the vicinity, but there's plenty going on inside the property too. Sip on handcrafted cocktails at Alchemy, the in-house lounge and bar with a heated outdoor patio for hygge nights. Tuck into dry-aged steaks and fresh seafood at the Braven Restaurant and American classics at Kindred Restaurant. Work out in the Archetype fitness studio. And take a leisurely swim in the indoor pool. 346 bedrooms feature fine linens, coffee-makers and views of downtown Edmonton; some offer jacuzzi bathtubs and separate living areas.