Dating back to the 9th century, Fes (or Fez) is home to the largest medina in North Africa, a UNESCO World Heritage Site. Once the capital of Morocco, it's a cultural hub, often maze-like, with thousands of winding alleys and the largest pedestrianised urban area on earth. Fes' pungent tanneries are a must-see part of any trip here, as is the Royal Palace and at least one of its vibrant, colourful souks. Stay in one of the city's most upmarket Riads for a contrast to the centre's bustle. Many have their own unique history, along with five-star facilities. 
Riad Fes – Relais & Châteaux
This Relais & Châteaux property is found within the medina. Chic and cosy, it combines traditional Moorish and baroque style, with contemporary touches to achieve a warm and welcoming feel. Treatments in the spa by Cinq Mondes & marocMaroc are grouped into either Quality, Authenticity or Ceremony categories and take guests on a sensorial journey. Guests receive a free drink on arrival, buffet breakfast and complimentary tea served throughout the day on the traditional patio. Cooking classes and wine tastings are available, plus the hotel has an outdoor pool with a cocktail bar, gift shop, library and a refined Moroccan restaurant. 
Palais AMANI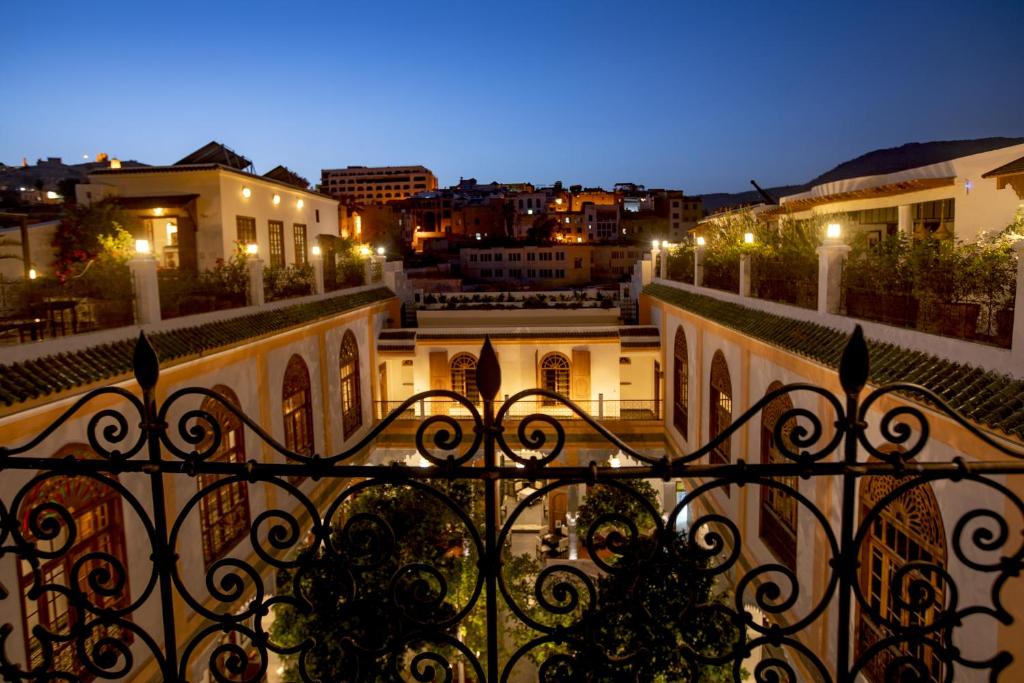 One of the largest original riads in the old medina, this hotel is family-run. It incorporates 18 rooms, a hammam with an exfoliation room, a relaxation area and a pretty interior courtyard (where citrus and olive plants create a delicious aroma). Gastronomy is big here – the Palais' restaurant, Eden, offers lavish tasting menus, a signature menu and five-course paired wine tasting (all of which can be taken in the exquisite dining room, or on the roof terrace). Plus it's home to the Fez Cooking School, providing tailor-made experiences and group workshops including a souk outing. Guests can also learn calligraphy or henna art and take part in yoga classes while staying. 
Karawan Riad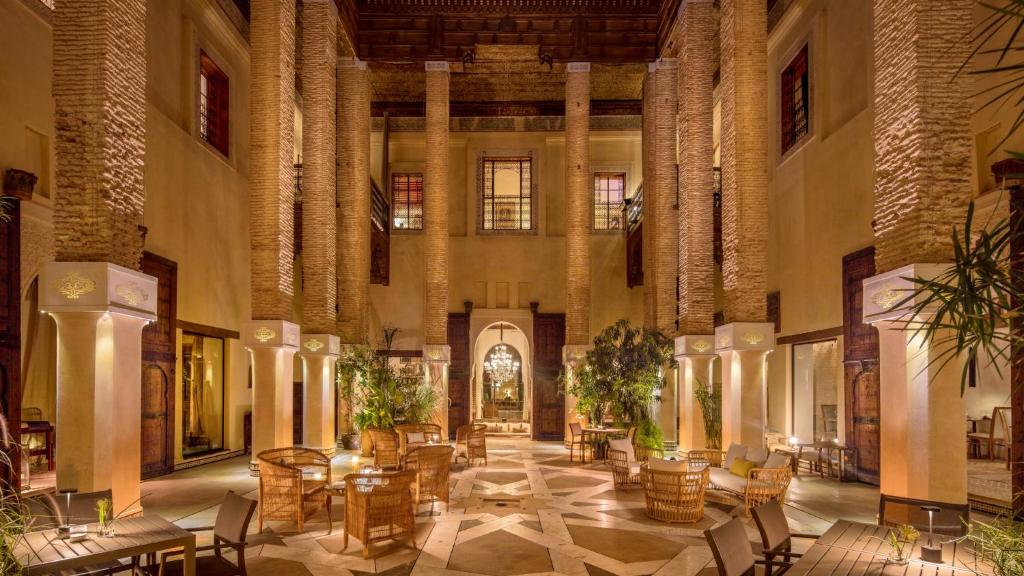 With just seven suites, each uniquely furnished, this riad feels intimate and exclusive. Its French owners display a range of antiques and artwork throughout, depicting their African travels. The building itself had a former life as a harem in the 17th century, with a traditional marble fountain at its centre and a terrace on the roof. Now it has a restaurant, hammam, spa, lounge and library. Some of the bedrooms include sunken stone baths and secluded private terraces. Karawan Riad is ideal for a grown-up getaway – children under 12 are not permitted to stay – with its elegant and refined atmosphere.