The second biggest ski area in the country, Flims guarantees snow in the ski season, thanks to its high Alpine terrain sitting at over 3000 metres. Found beside the resort of Laax (often voted the best skiing area in Switzerland), it's a town of two parts; Dorf and Waldhaus, with a large gorge separating them. It's also home to a glacier, and a great park – Crap Sogn Gion – with half pipes, drops, jumps and quarter pipes. And there are plenty of summer activities to be enjoyed, like mountain biking, hiking, rafting, golf and wild swimming in the lakes.
Waldhaus Flims Wellness Resort, Autograph Collection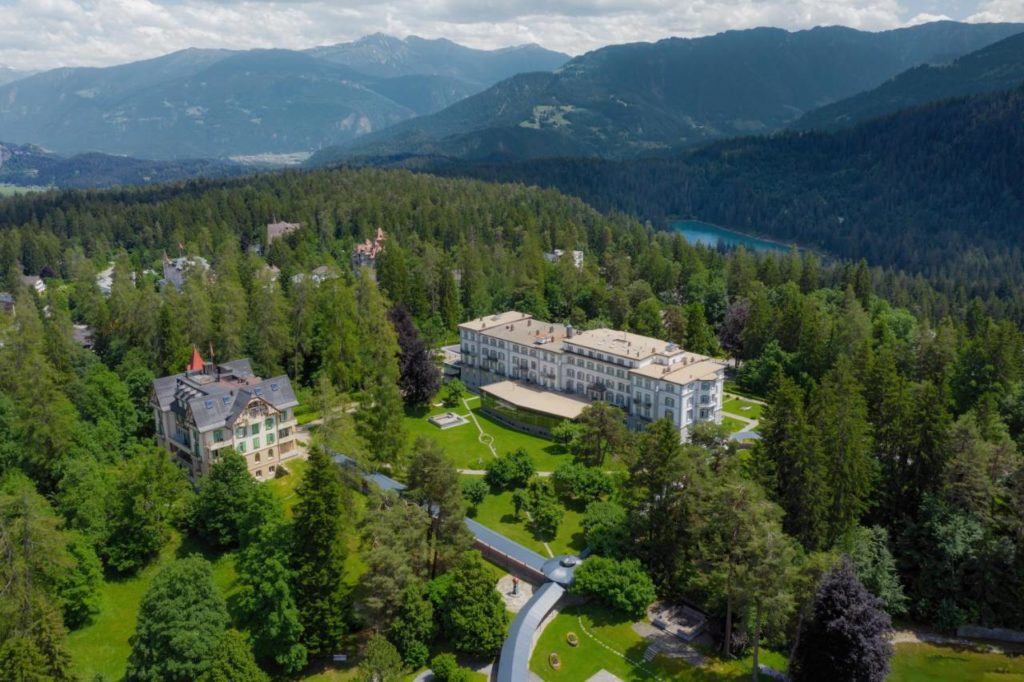 This refined property walks the line between grand and homely. Guests are accommodated in chalets, bedrooms and suites, some have freestanding tubs, balconies, expansive living and dining areas, roaring open fires and all have floor-to-ceiling windows showcasing the stunning valley views. The award-winning 3,000 sq. m. Waldhaus Spa with its Earth Sauna and glass-walled indoor pool is a highlight. There's also a complimentary supervised kids' club, use of mountain bikes and tennis courts. Dine on Thai food at Siam, family-friendly Italian at Pomodoro, Lebanese at Fairöuz and at Epoca by Tristan Brandt. Or you can private dine at the hotel's Belle Époque museum or wine cellar.
Rocksresort Laax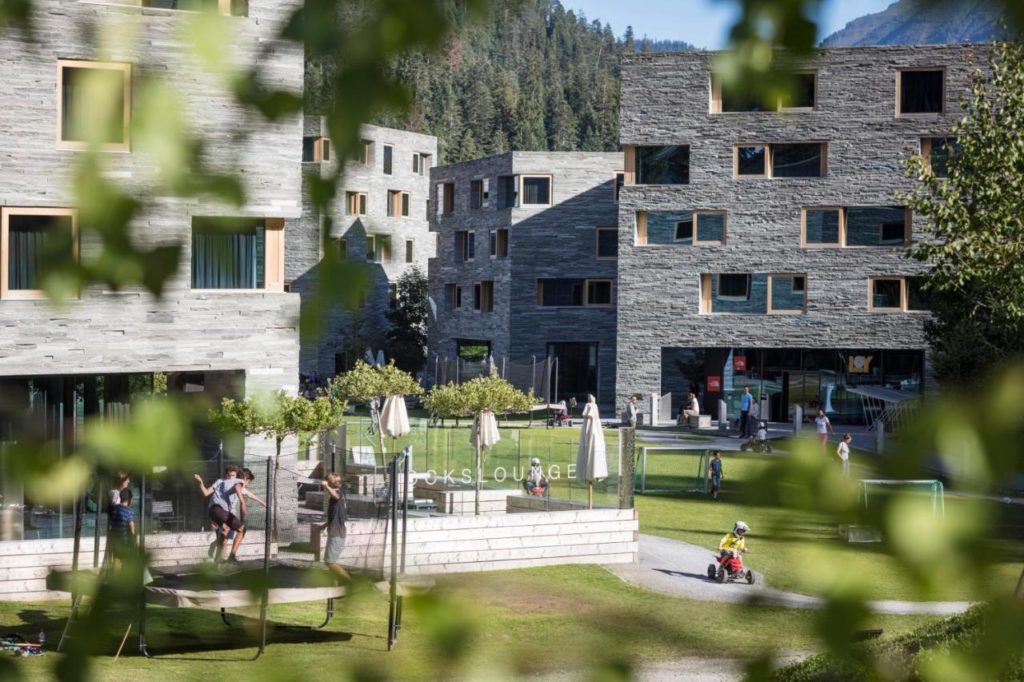 Sporting a striking cubist exterior, Rocksresort really owns its footprint, conveniently close to the Laax ski lift. 500 tons of 40-million-year-old quartzite stone went into the build of this 122-bedroom property, which is one of the most sustainable around – it was named the Best New Ski Resort by Wallpaper Magazine after opening. Interiors are minimal, in earthy tones with hints of retro shaping. Guests can stay in suites or multiple bedroom apartments catering for large groups and on-trend bathrooms are equipped with mini spas. Pan-Asian, Swiss and Mediterranean food can be enjoyed in the restaurant by chef Sacha Meyer and there's a spa.
Peaks Place Laax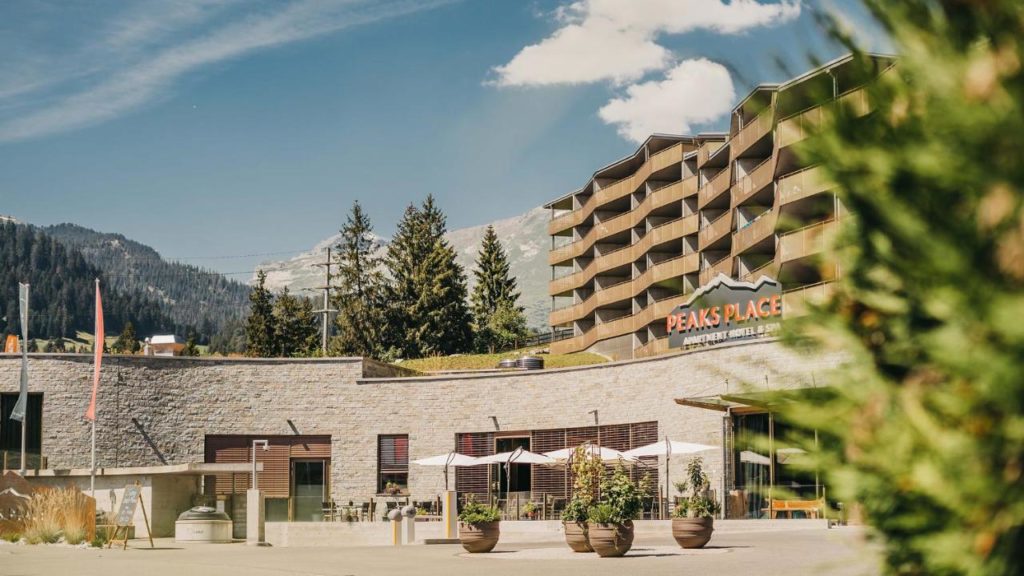 Ideal for those serious about their skiing and sport, this apartment hotel is located in the heart of Laax, offering a bike garage, a washing area and toolbox for bikers; lockers, a drying room and a mountain shuttle bus for skiers. The 850 sqm spa and wellness retreat, La Senda, is perfect for easing tired muscles after a day of activity. Then relax over a healthy, hearty meal made following grandmothers' recipes at restaurant s'nani, followed by a nightcap in front of the fire. Apartments sleep between three and eight guests, with minimal design and self-catering facilities.