A beautifully preserved medieval river city, this Belgian gem is packed with culture. It used to be one of the largest settlements in Northern Europe and has always been known as a place for rebels. Home to monasteries, market squares, canal cruisers, castles, festivals, a renowned university (as well as the world's largest number of vegetarian restaurants per capita), Ghent offers year-round attractions for international visitors. Easily explored on foot – much of the centre is pedestrianised – here are the most indulgent and convenient places to stay while you're in town. 
Pillows Grand Hotel Reylof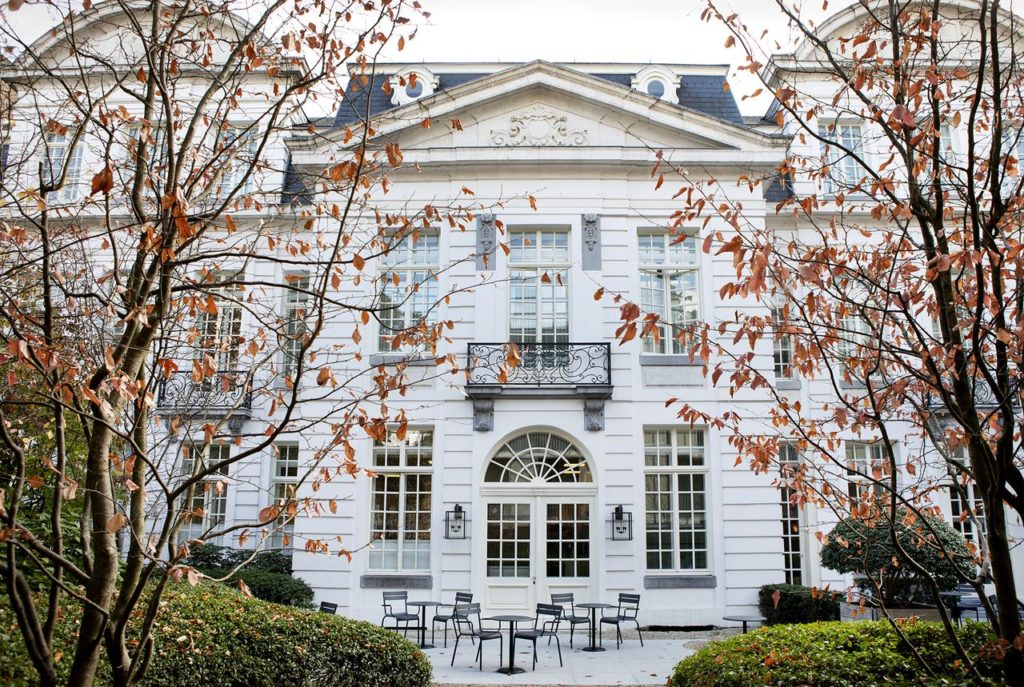 Set in an opulent mansion that would make Louis XIV proud, Pillows Grand Hotel Reylof is a short stroll from many of Ghent's most enchanting historic attractions. The attention to detail in this establishment is especially impressive and guests enter through the old carriage passage before climbing a spiral staircase to reach the large and decadent lobby. The spa and swimming pool are located in the old coach house, while there are palatial gardens to explore as well as a well-stocked bar that comes complete with a roaring fireplace. However, the guestrooms are extremely comfortable and boast plenty of modern touches such as air-conditioning and Nespresso coffee machines. There is just one Reylof Suite available, which boasts sixty square metres of space and a beautiful bathroom, while the unique Presidential Penthouse Suite features a spacious terrace for guests to unwind on as well as two bedrooms and a large fireplace in the comfortable living room.
Zannier Hotels 1898 The Post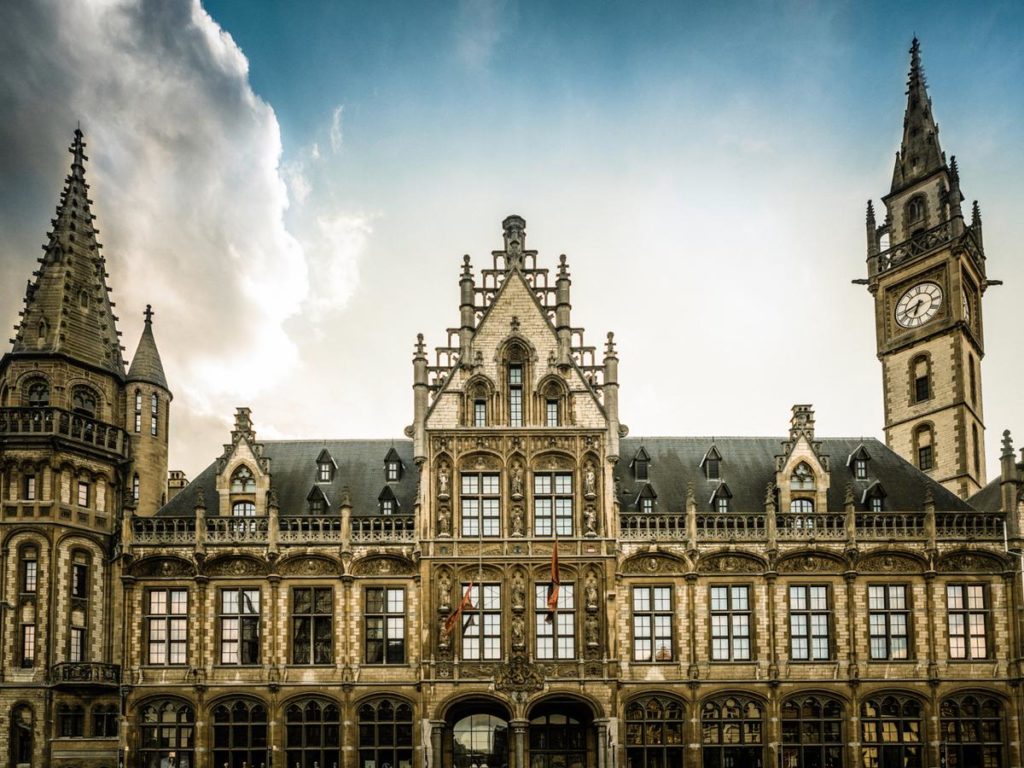 As the name suggests, this luxurious hotel is located in a former post office and posts rich history that perfectly fits with its setting in the medieval centre of Ghent. Entering 1898 The Post feels a lot like stepping back in time and the old world charm of this establishment is maximise by the charming Cobbler Bar and the abundance of antiques that are scattered throughout the hotel. The Tower Suite is the perfect choice for couples who are on a romantic break as it is tucked in one of the hotel's octagonal towers and comes complete with a beautiful white marble bathroom.
Hotel Harmony Ghent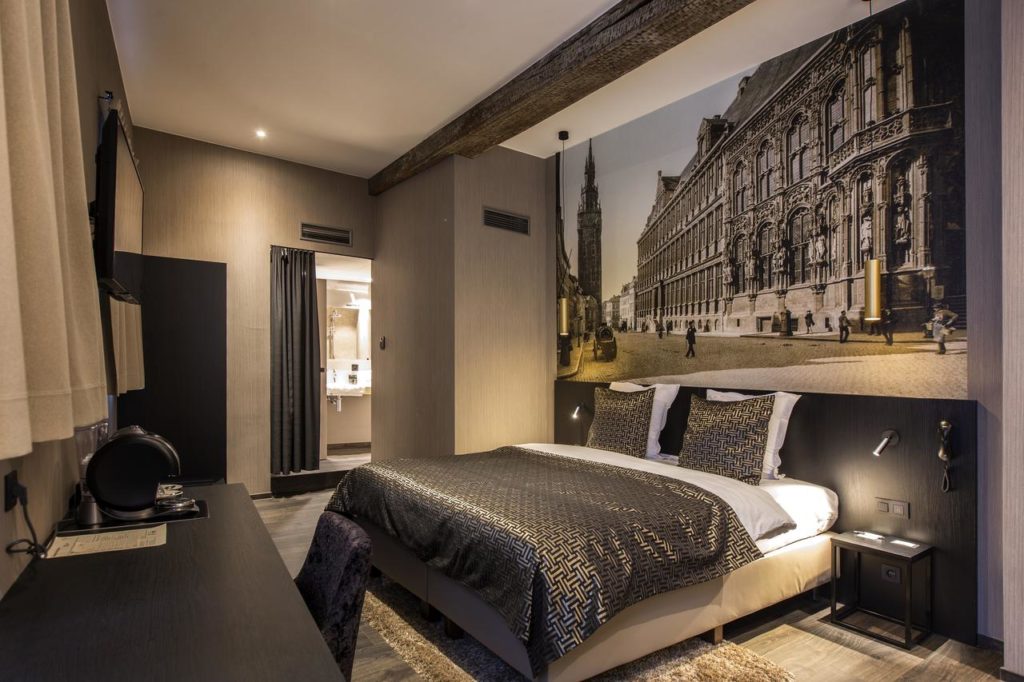 Guests are treated to a warm welcome and a personalised service at this family run hotel, which can be found in the Patershol District of Ghent. This large luxury establishment spans two historic buildings and boasts a heated indoor swimming pool. Enjoying a leisurely breakfast on the garden terrace is a real treat, while traditional local dishes are served in the evening. The exclusive double room boasts stunning river views from its picture windows, while the main suite provides an impressive fifty square metres of space for guests to enjoy.
Ghent Marriott Hotel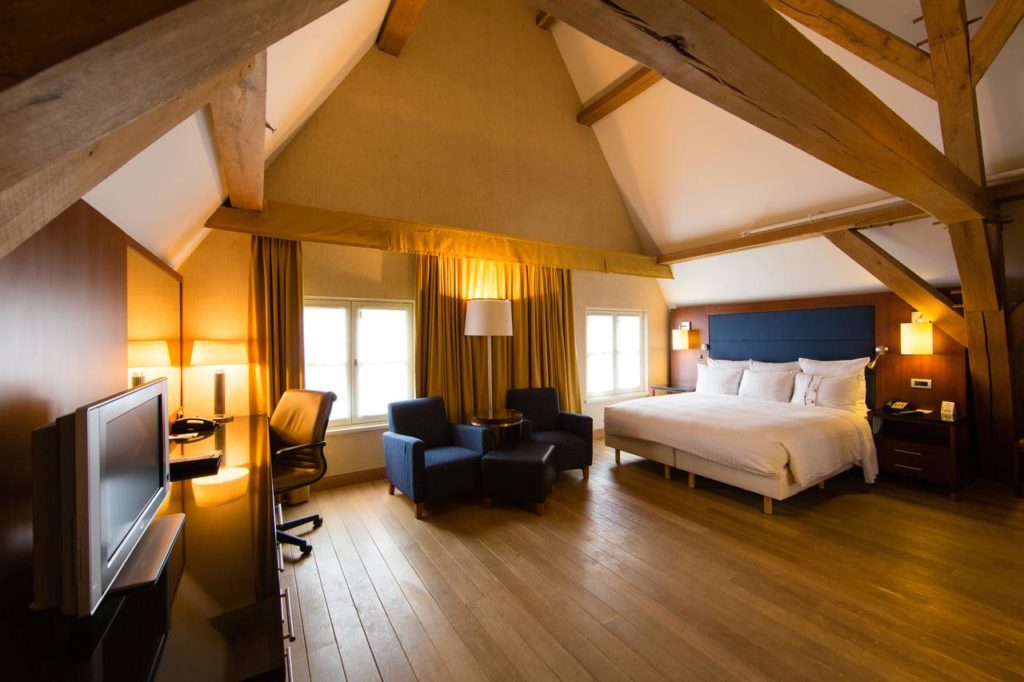 With its historic charm and colourful modern touches, this hotel perfectly takes all of the classic Marriot features and blends them into the historical setting. Guests are treated to views of the gently flowing Lys River from many of the hotel's terraces and guestrooms and it is worth taking the time to select a room with a river view. There are several different onsite eateries to choose from and meat lovers will want to indulge in a meal at the Midtown Grill, which serves USDA certified steaks in an iconic 1930s setting. The riverside terrace is a great place to sit in the summer months while dining in style and sipping a glass or two of locally produced wine. The rooms that are located on the upper floor are especially enchanting as they come with hardwood floors, sloping ceilings with exposed beams and stunning views of the city.