This Andalusian city, set at the base of the Sierra Nevada mountain range, is one of the most significant places – historically and politically – in southern Spain. Top attractions include the UNESCO World Heritage site of Albayzín – the medieval Moorish quarter, its ancient surrounding walls, the Alhambra fortress and the Nasrid Palace. Do indulge in lots of wine and food (the latter often comes free with the former, in tapas bars) in the gourmet region. Classic Granadan dishes are la tortilla del Sacromonte (omelette made with sweetbreads and ham) and la pipirrana salads.
Hotel Alhambra Palace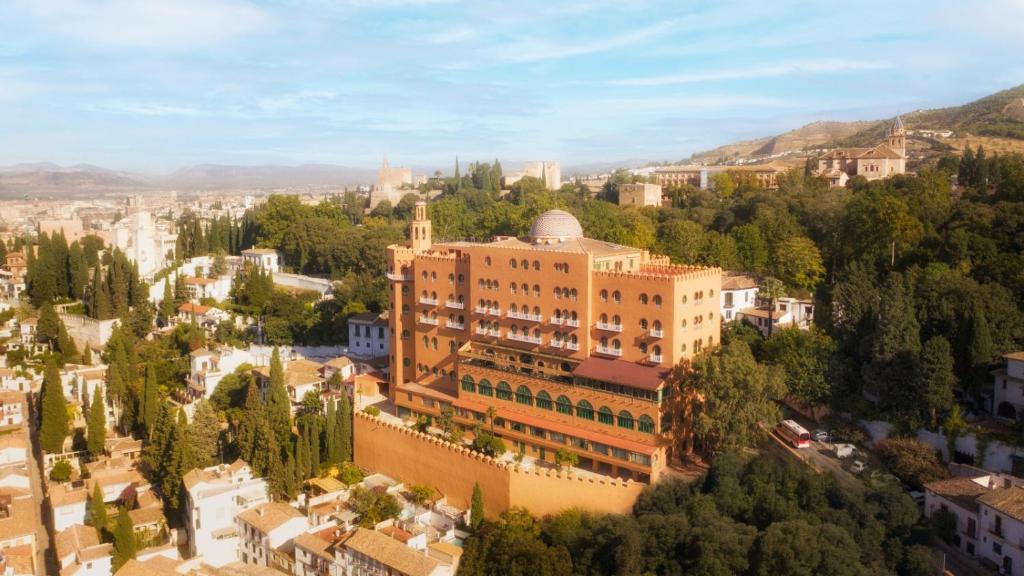 Standing proudly on a hilltop overlooking the city (just a ten-minute stroll to the centre), this grande dame with a terracotta facade is both aristocratic and elegant. Conceived in 1910, the building was inspired by the Nasrid Palace, paying detailed homage to local architecture and culture in its design. It received a full refurbishment in 2017 for maximum modern comfort that retains the traditional elements and regal Moorish features. The hotel's à la carte restaurant, Principe, serves a range of Mediterranean and international food inside and on the terrace, with far-reaching views. Single rooms through to two-bedroom suites are offered at the Hotel Alhambra Palace.
Hospes Palacio de Los Patos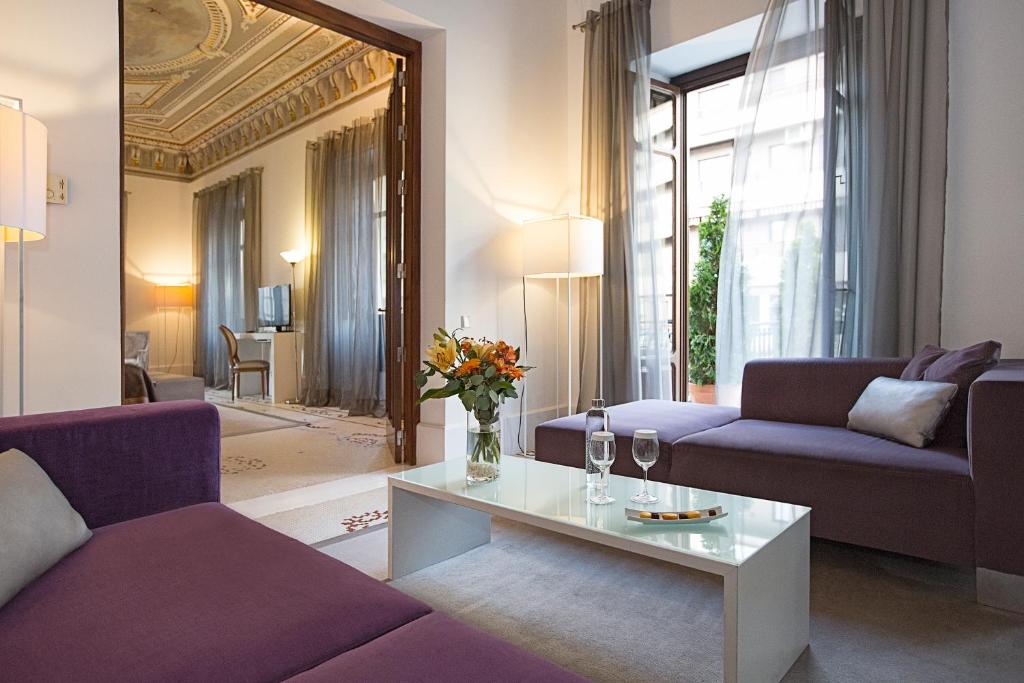 Set in a 19th-century UNESCO-protected palace building (that previously served as a sugar magnate's mansion), the hotel has its own garden and an Arabian-style Bodyna Spa, creating a sense of an oasis in the bustling city. While the decor is minimalist in many areas, it has retained lots of grand original features like mosaic floors and stucco ceilings, blending cutting-edge design and a monochrome palette with heritage. 42 bedrooms are spread between the old building and a contemporary glass-walled wing. Taking advantage of its location in an artsy neighbourhood, Hospes Palacio de Los Patos often hosts live music and poetry readings.
Hotel Palacio De Santa Paula, Autograph Collection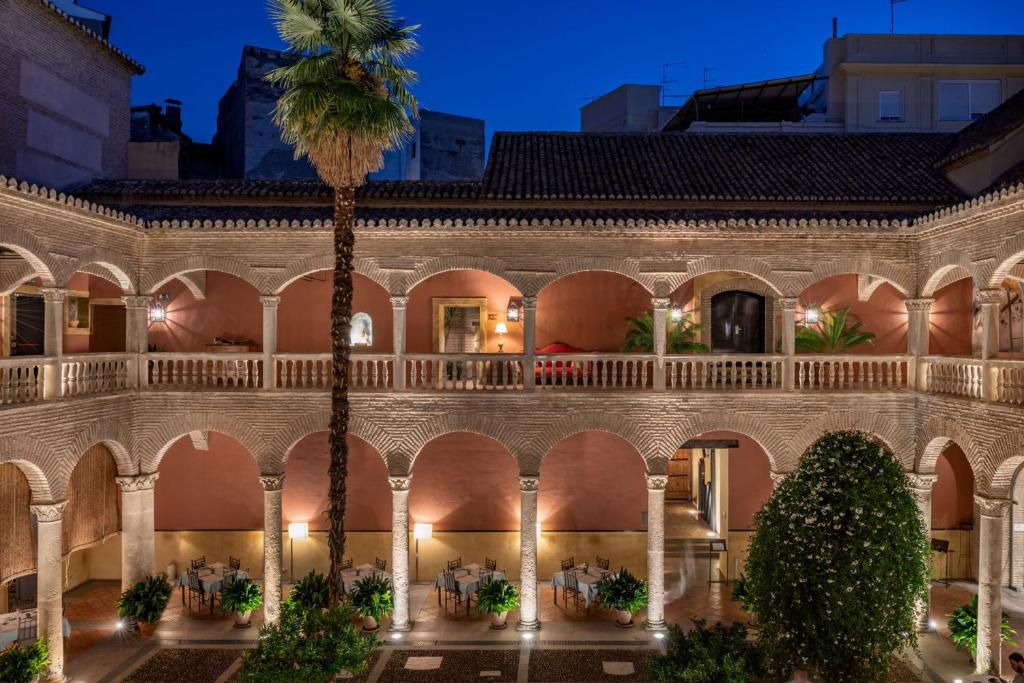 Part of the Marriott group, this hotel is one of the finest in the city. Declared an artistic and historic monument, the building was once the Santa Paula Convent (in the 16th century) and the Casa Morisca (in the 17th century). Its restaurant, El Claustro, is the former convent refectory, now home to a modern dining concept. 66 rooms and seven suites (some of which offer full accessibility) now occupy a total of five floors, with minibars and cable TV alongside beamed ceilings, wooden floors and views framed by arched windows. There's also a fitness centre on-site and around-the-clock room service.