This tropical Central American country is a diverse land of volcanoes and rainforests, ancient Mayan sites and Spanish colonial architecture. It's a place where centuries-old culture is still preserved, in rural communities and sites such as the pyramids of Tikal, Guatemala's most famous attraction. And with more than 98% of the country's land made up of countryside and villages, it offers an impressive array of natural wonders. Beaches on the Pacific Ocean and the Caribbean Sea, also make its coastline a marvellous sun holiday, conducive to scuba diving, kayaking and swimming in the balmy waters.
Posada Del Angel, Antigua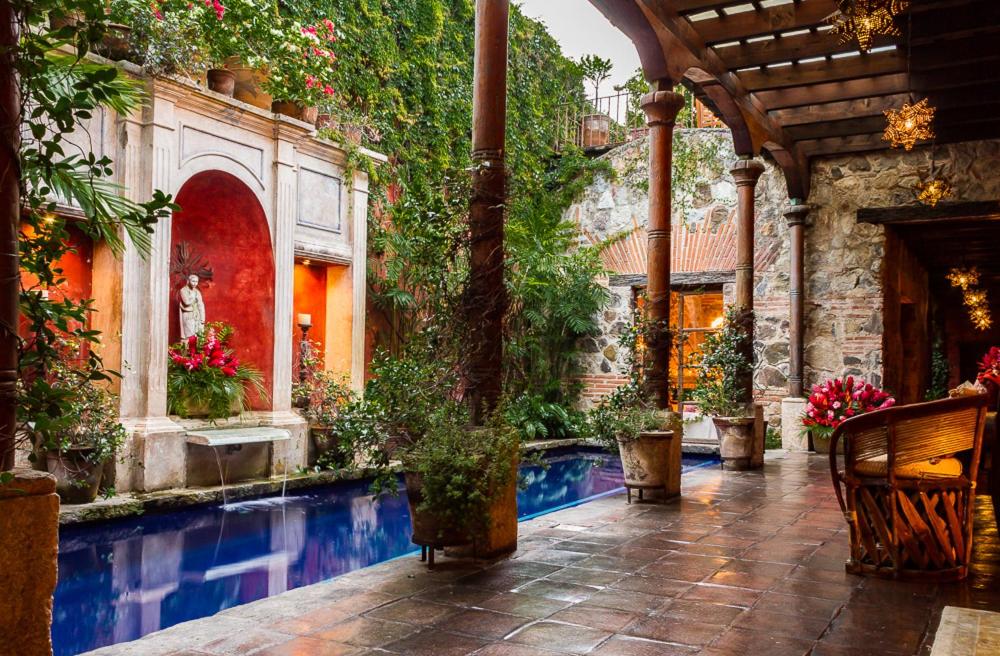 While still in its infancy, Posada del Angel was visited by the likes of Bill Clinton during his Presidency. But on first sight you may be surprised to learn it's fewer than three decades old; with much patina, terracotta tiles, stone walls and a pretty pillared central courtyard bursting with blooms, it resembles a heritage building, blending well into Antigua's cobbled streets and colonial-era properties. This was the UNESCO-listed city's first-ever boutique hotel, with a long narrow outdoor pool, a plushly decorated outdoor terrace with far-reaching volcano views, a breakfast dining room with an open fire and just seven individualised suites.
Las Lagunas Hotel Guatemala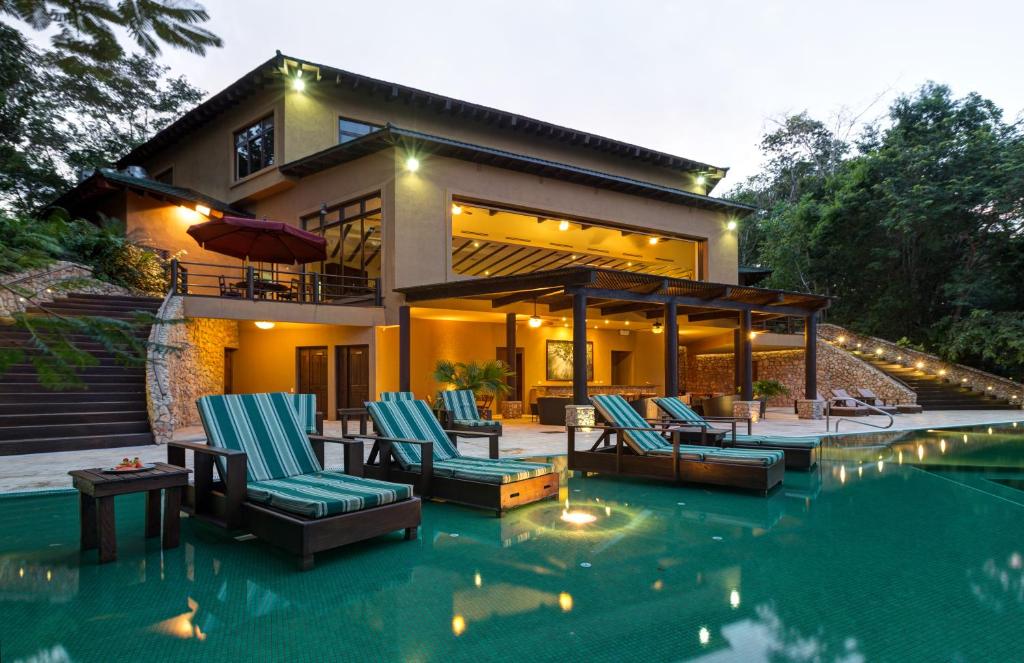 Stay in your own private jungle bungalow with vaulted beamed ceilings, a patio, hot tub, minibar and an indoor-outdoor seating area. This eco-friendly boutique hotel is set on a nature reserve right beside (and over) the Quexil Lagoon, with its own dock, from which you can take sightseeing boat rides and jeeps, to give guests a ride along the walkways back to their bungalows. In addition to a spa, and the Shultún Restaurant (which specialises in fish from the waters on the doorstep), the hotel has its very own museum where you can learn more about this northern region of Guatemala and its rich Mayan heritage.
Casa Palopó, Lake Atitlan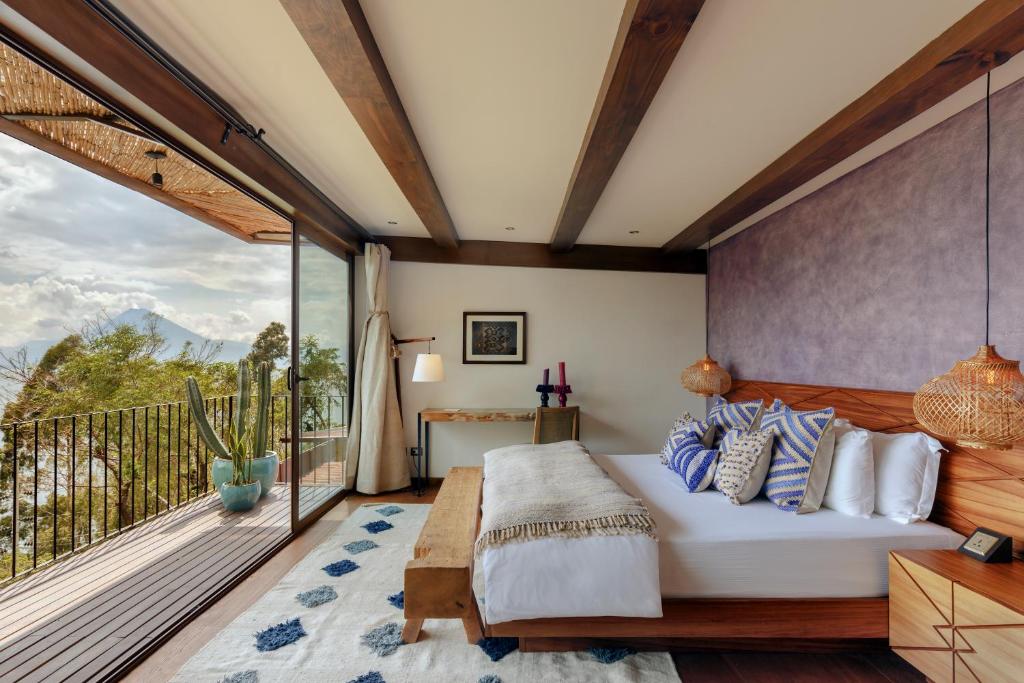 Soak in the mesmerising lake and volcano views while cooling off in the infinity pool at Casa Palopo. Bedrooms and a villa sleeping up to nine guests have accents of traditional Guatemalan design, many with rustic timber beamed ceilings, open fires, stucco walls and four-poster beds. Each has its own area of outdoor space, providing further opportunities to admire the elevated vistas. 6.8 Palopó is the Casa's award-winning restaurant, serving food prepared using ingredients from neighbouring farms; partly covered, part fully alfresco, the candlelit dining space at this Relais and Chateaux hotel is particularly romantic after dark.
El Convento, Antigua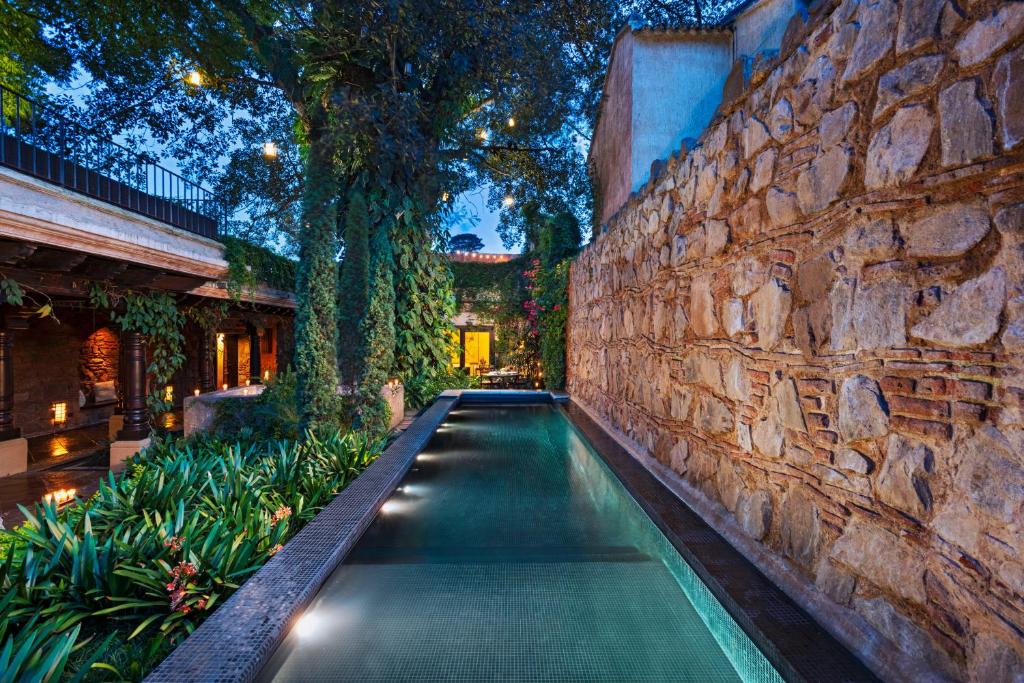 Immerse yourself in Antigua's past, by booking a suite at this hotel, opposite the 18th-century Capuchin convent. El Convento has a domed cupola, brick vaulted ceilings, exposed stone walls, cedar-beamed ceilings, hand-crafted doors and textiles, spiral staircases, fine art pieces and a central courtyard where a century-old Tempixque tree still stands. In many ways, it's evocative of a bygone era, but with the benefit of luxe mod cons like hot tubs, a chic lap pool, fluffy robes, air con and designer toiletries. The roof terrace and wine cellar are highlights for those who enjoy a glass of something special after a day's sightseeing.
San Rafael, Antigua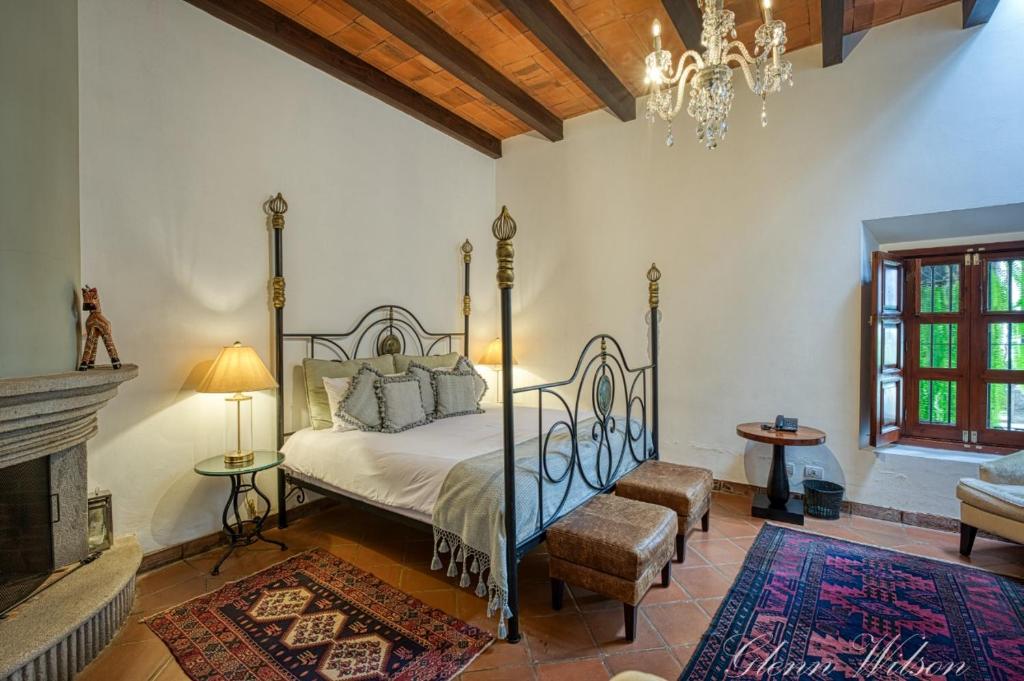 Reflecting the city's Colonial elegance, San Rafael is a place of beauty and surprising seclusion, geared mainly to adults (although over 12s are welcome during the off-peak season). Step into its lushly planted, floral and fragrant courtyard and you'll feel a million miles from the bustle beyond – this is where the morning repast is served. The bedrooms too provide an escape, with log fires, crystal chandeliers, paintings and (more) fresh flowers; there are just seven (all situated on the ground floor) and each has the aura of a Latin aristocratic mansion house.