Thailand's Hua Hin resort has flourished since the arrival of the railway from Bangkok in 1911, when it gained the patronage of the Thai royal family. Its tropical climate remains pleasant all year round, and it's accessible by public transport or car. This cosmopolitan mix of city and seaside (providing stupendous views and sunsets) with markets, watersports, kite-surfing and golf, offers excellent dining and accommodation choices, a selection of which has been picked out below.
Hyatt Regency Hua Hin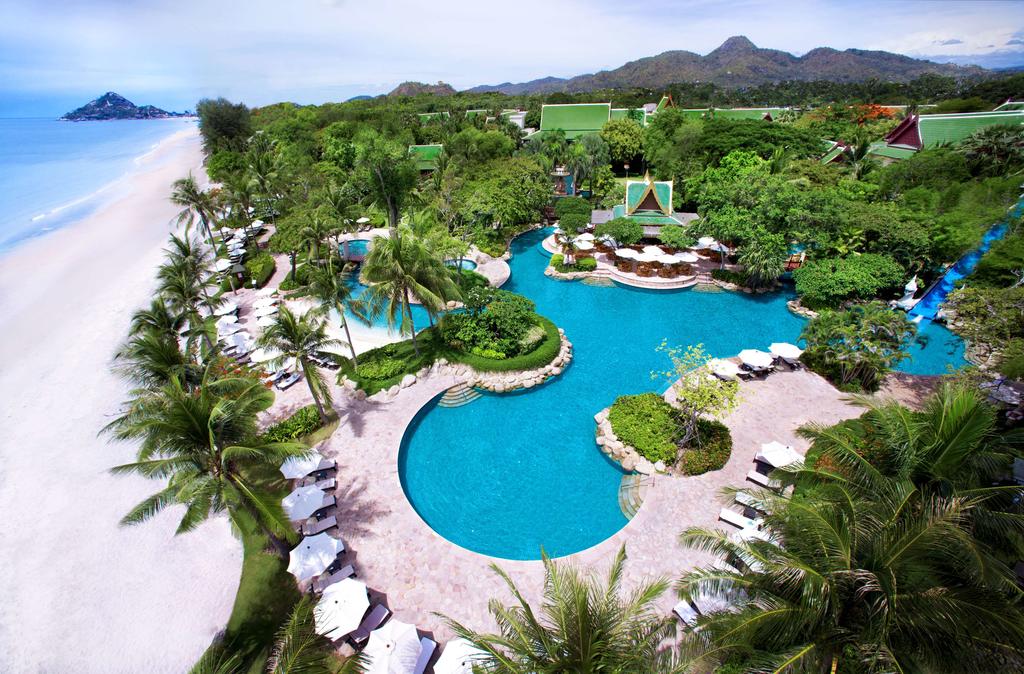 Set among tropical gardens in the Kao Takiap area the Hyatt Regency Hua Hin is known for its royal legacy, golf courses and stunning beaches, and close to a shopping village, the hotel boasts an award-winning spa, gym, tennis court, water slide and several pools. Air-conditioned rooms and suites sport balconies, flat-screen televisions, free WiFi and iPod docks, coffee makers and mini-bars, with a business centre, laundry service and free parking also available. To complete their all-round sense of well-being, guests can choose between five restaurants and bars, including a beach location and a pool-side bar.
Anantara Hua Hin Resort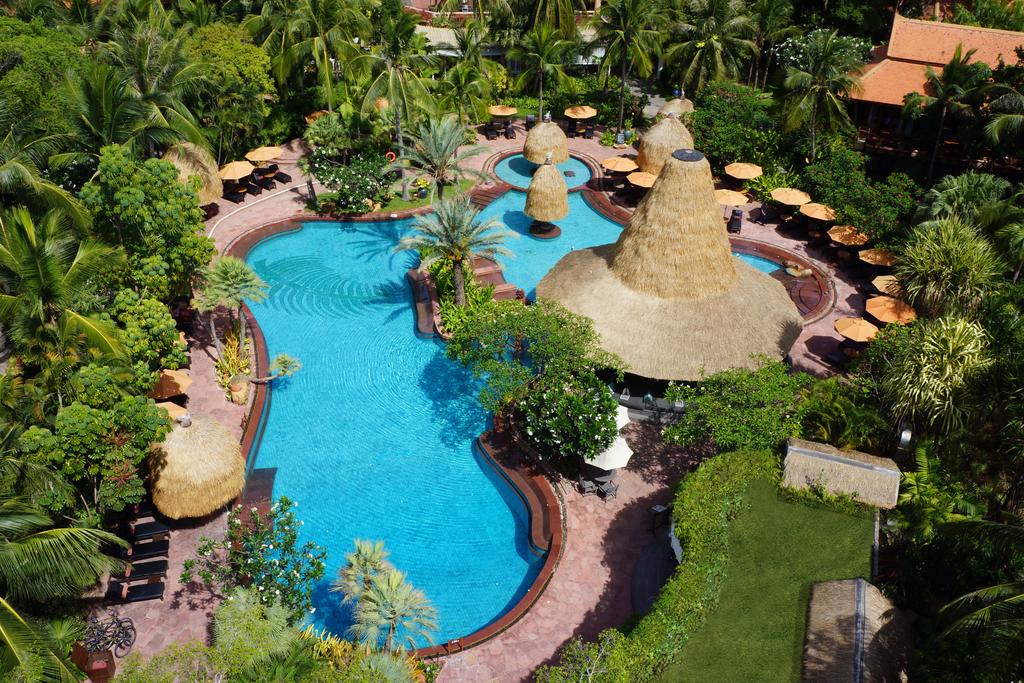 This themed resort resembles a Thai village built around a lily-pond. Set in fourteen acres of lush grounds, Thai tradition permeates through to the 190 rooms and suites. Here, visitors will enjoy elegance and luxury with all modern amenities, including terraces or balconies. Guests can swim in a pool, walk barefoot over soft white sand, or keep fit with a game of tennis or table tennis. A spa treatment is the ideal prelude to a meal in an on-site restaurant serving international or local cuisine, or in the busy town centre, where excellent golf courses also await.
Centara Grand Beach Resort & Villas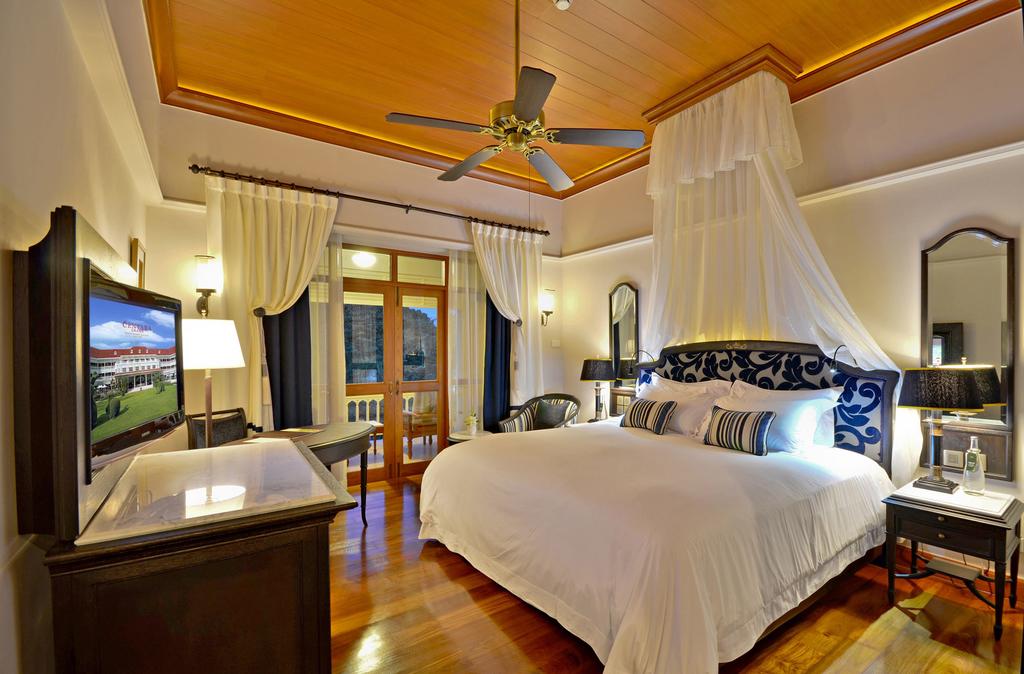 Formerly known as the Sofitel Centara Grand and originally as the Railway Hotel, the Centara Grand Beach Resort dates back to the coming of the railroad, and today it's considered a classic. Renovations and extensions have tastefully maintained its colonial-style rooms with wood furnishings, complementing its beach-side setting and landscaped gardens, while its central location in a popular part of town makes it ideal for sightseeing and shopping. A fitness centre and spa have brought the resort up to date, with restaurants, bars and a grill completing the process.
Dusit Thani Hua Hin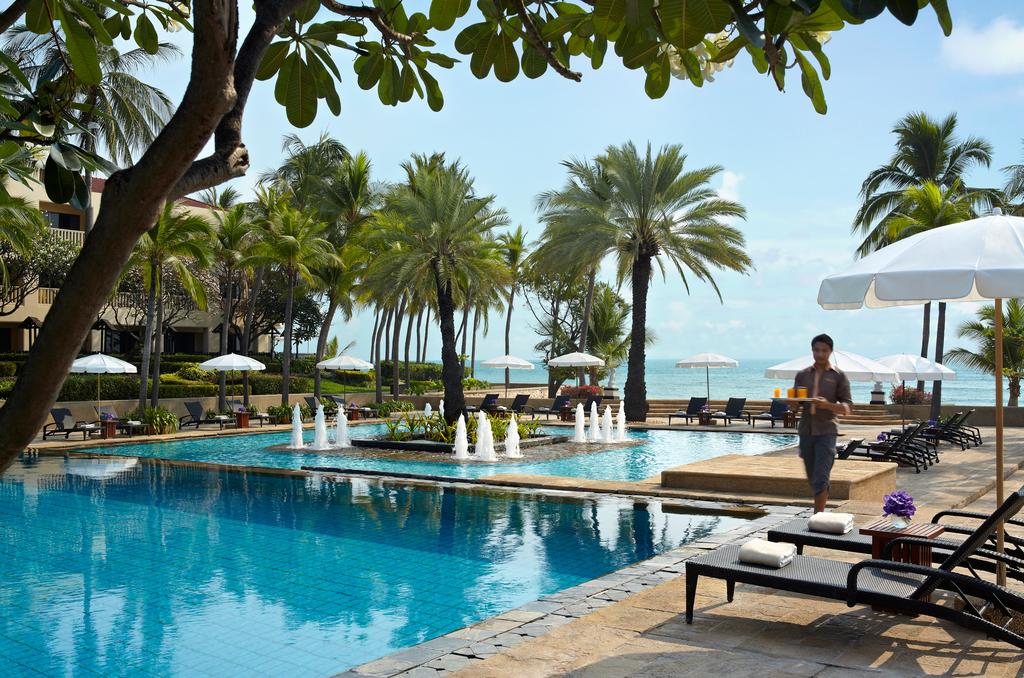 This historic resort's classic luxury is in keeping with its past as the summer home of the Thai royal family, and today, Thai design meets state-of-the-art facilities such as a fitness centre, spa and sporting opportunities. Swimming pools, a traditional lily pond and an ornamental lake sit amongst the tropical vegetation. A selection of dining and entertainment options round off the evening, when guests can gaze in wonder at the sunset over the soft sands of the adjoining beach, which overlooks the Gulf of Siam.
V Villas Hua Hin Mgallery By Sofitel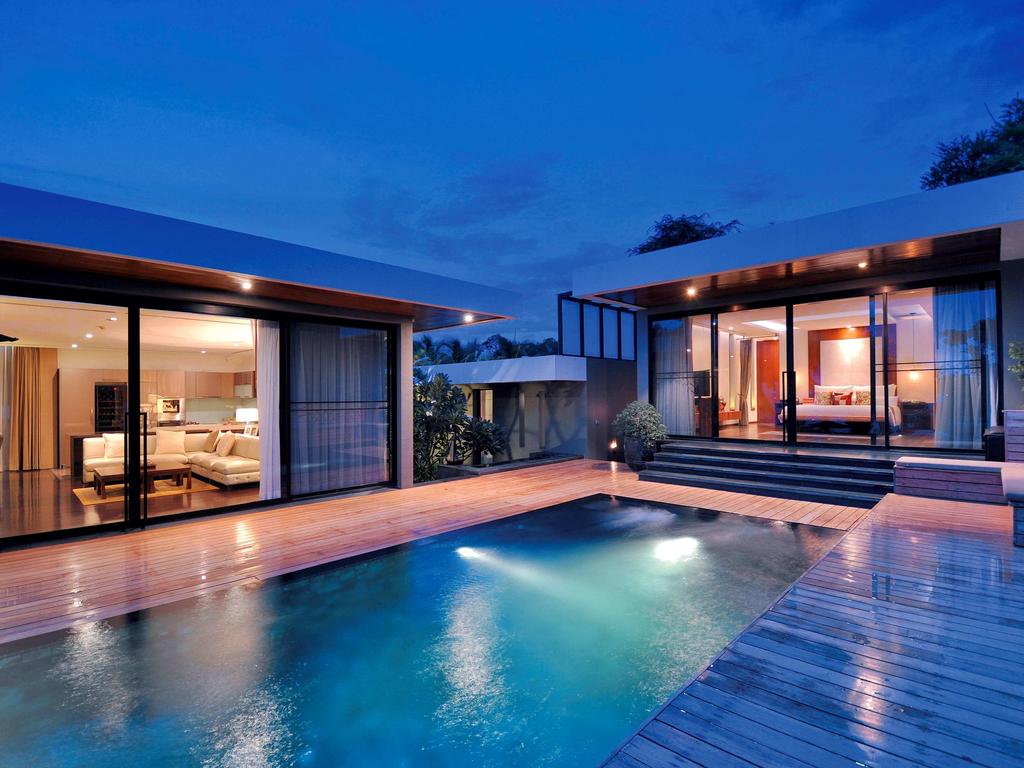 This destination is conveniently situated in the middle of town for access to restaurants, night life and local markets, and can be reached by several modes of transport (including limousine!). However the special treatment really starts on site, where guests enjoy a private pool, Hermès amenities and a private butler, who can also arrange services such as a customised spa treatment within the guests' villa. The Villazzo Restaurant and Bar add to a memorable experience at the beach-side location, perfect for weddings and other packages.
Evason Hua Hin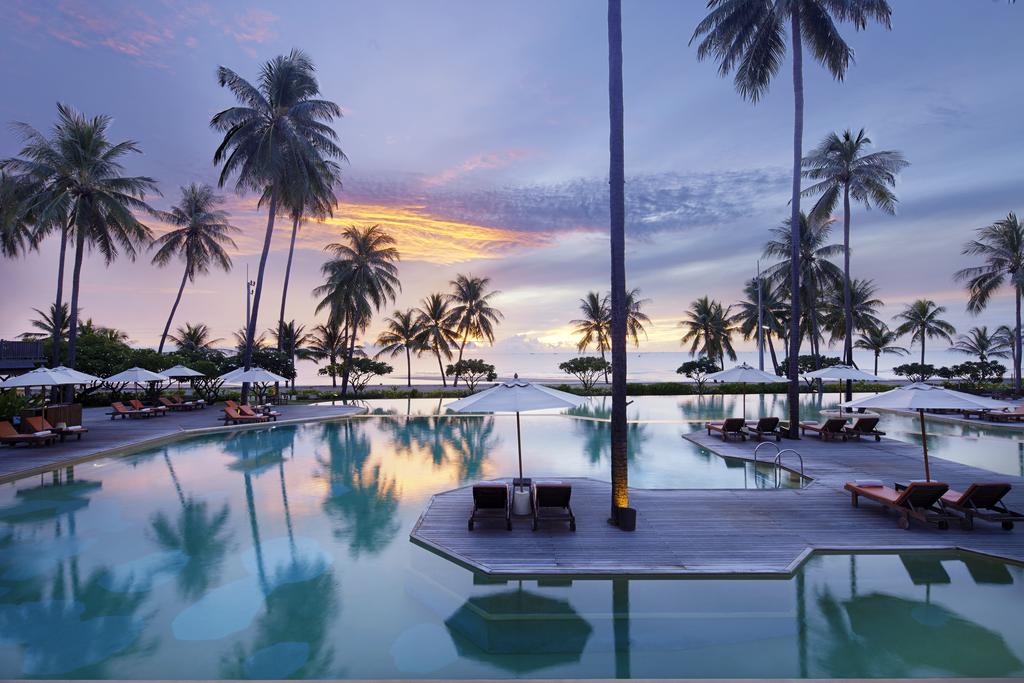 This tropical paradise nestles in eight hectares of lush grounds and lotus ponds, with a vista of the Gulf of Thailand. Cool rooms come with all modern amenities including balconies, while an upgrade adds an open-air bathroom, gulf views and daybeds, and suites contain lounges with living-room furniture. The outdoor pool, gym, spa and four tennis courts help guests to build up an appetite for one of the three restaurants and bar, and the hotel even boasts its own wine cellar. A kids' club with adventure playground leaves parents free to practise yoga, learn Thai cooking or take an excursion.