The volcanic nature of this pretty island in the Tyrrhenian Sea, produces thermal waters that are rich in minerals. As such, it's the perfect spa/beach break, situated just off the coast of Naples. While it has more than its fair share of luxury hotels, there's an authenticity that's visible around every corner. Fishing villages, mountains, museums, unspoilt shores, historic buildings and a variety of landscapes are here to be explored. The Island of Ischia has a reputation for attracting creatives and royalty alike, all of whom have been captivated by its charm. And you can be too…
Mezzatorre Hotel & Thermal Spa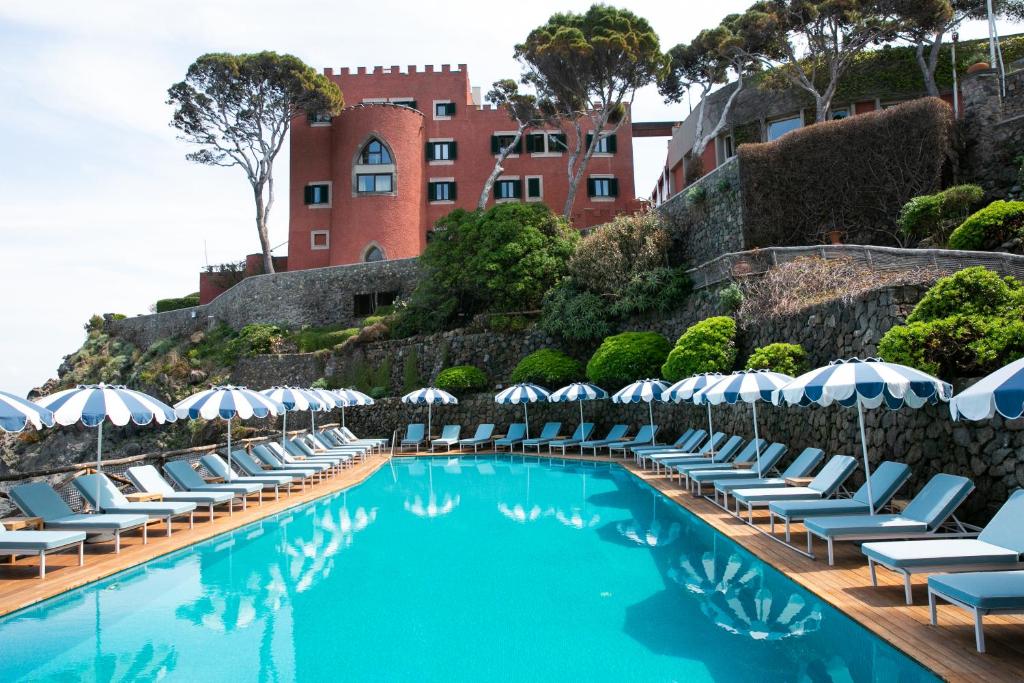 Housed in a 17th-century deep red watchtower located on a leafy coastal track above the bay, the Mezzatorre is now a sophisticated retreat. It was once used to look out for pirates, retaining super thick walls, vaulted ceilings and epic sea views. One of the towers is home to the restaurant, where a coastal theme continues with the catch of the day being cooked simply and perfectly. A further restaurant is found beside the pool with great tunes and superb pasta. Making use of the plot's own thermal springs, the spa comprises pools of mineral-rich water and seawater, hot Kneipp pools, a steam room and treatment rooms.
Regina Isabella-Resort Spa Restaurant
On the island's north-western coast is the village of Lacco Ameno and the Albergo Della Regina Isabella, which was built on the site of ancient Greco-Roman ruins. As it was opened by the successful movie producer and publisher, Angelo Rizzoli (in 1956), it drew many a film star from the mid century era, including Charlie Chaplin, Clark Gable, Elizabeth Taylor and Richard Burton. The property remains evocative of this time, with a classic charm. It has 128 bedrooms, a hot tub supplied by the island's thermal springs, four swimming pools, a wellness programme, three exquisite restaurants, a private beach and a dock for those arriving by yacht.
San Montano Resort & Spa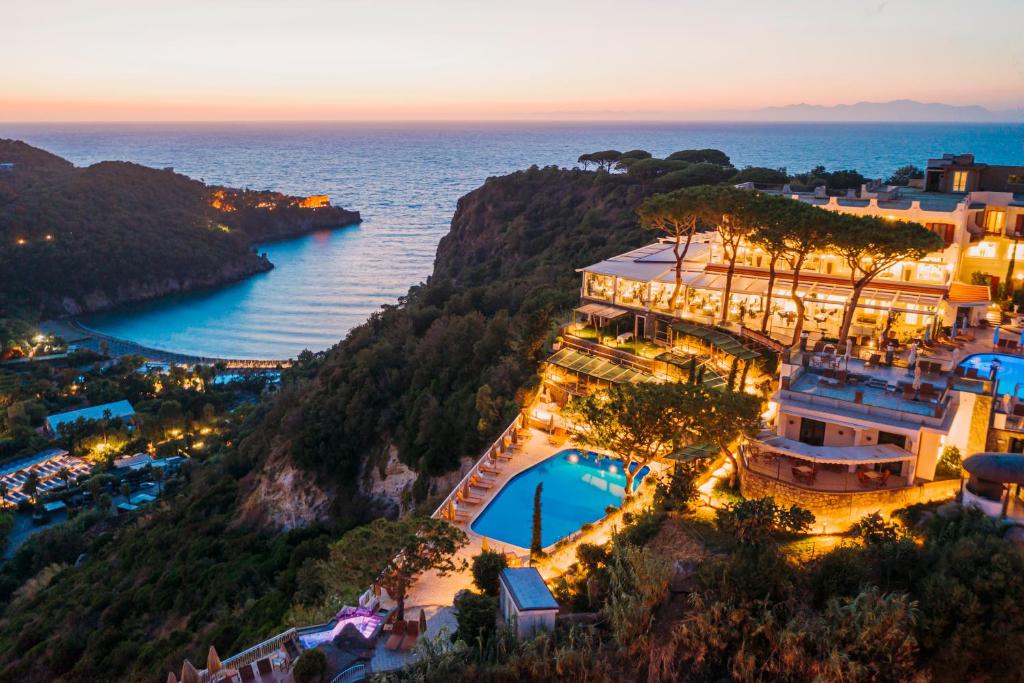 Perched on a quiet hilltop surrounded by lemon and pine trees, the elevated views enjoyed by this property are quite something. The pool, terrace and La Veranda dei Sapori restaurant take full advantage of this vista, allowing guests to watch the glamorous marine activity below. A second restaurant, Franco's, also overlooks the bay and serves cuisine crafted from ingredients grown in the onsite kitchen gardens, while a piano bar on the roof terrace provides a magical backdrop for sampling cocktails under the stars. All rooms have their own balcony, overlooking either the lush gardens or the sea.
Botania Relais & Spa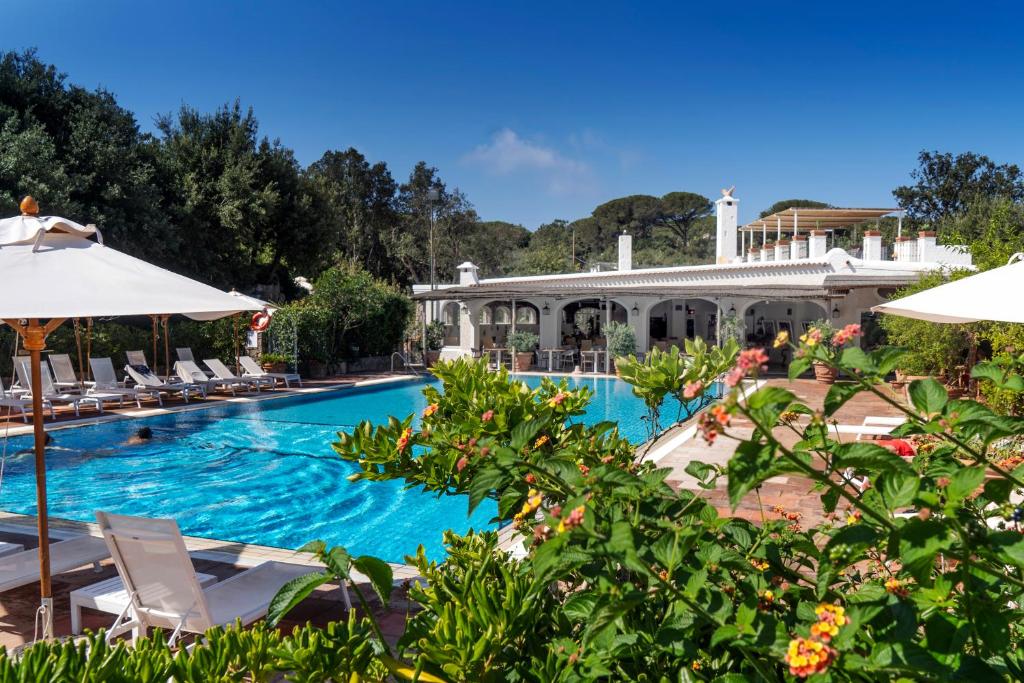 Surrounded by seven beautifully tended acres of land, this 52 bedroom residence is the place to choose for seclusion and private walks. It has an authentic Ischian feel, with local dishes created in the il Corbezzolo restaurant from the freshest island ingredients (many of which originate from the hotel's organic vegetable garden). An outdoor pool and jacuzzi is fed by the natural thermal waters, as is the spa. Botania Relais & Spa is ideal for older families (children over 12 are welcome) or as a romantic boutique break. Lacco Ameno is just a short stroll away, accessed by a series of stone steps.