With over 2000 hours of sunlight per year, this is the place to holiday if you're running low on vitamin D. Kelowna is found in British Columbia, in the Okanagan Valley and is one of the region's fastest growing cities. Neighbouring mountains make it a popular ski spot come the winter months, with tours and tastings at Kelowna's award-winning vineyards and wineries a must during the warmer periods. Its parks, pine forest and lake are the sources of many outdoor activities, while its downtown area with a waterfront City Park and cultural district provide tempting culinary options.
The Royal Kelowna by Bellstar Hotels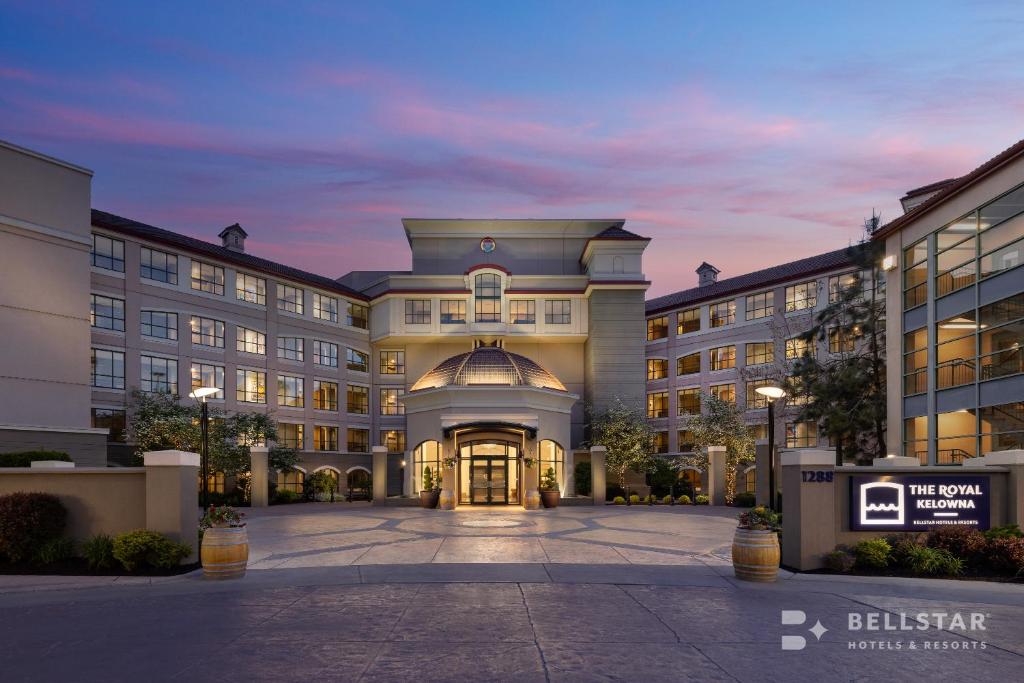 Stay in a one, two or three-bedroom suite with lake or lagoon views, a furnished balcony, a gas fireplace and a jetted tub. The rooftop outdoor infinity pool and hot tub also look across the water and there's an area for BBQs here. A further pool is found inside, along with a fitness centre, a steam room and more hot tubs. Guests can have a flutter at the in-house Playtime casino and borrow equipment like yoga mats, parasols and bicycles. Each stay at The Royal Kelowna supports partner eco-friendly initiatives in the local area.