Located south of Phuket on Thailand's Andaman coast, the coastal province of Krabi has some of South East Asia's most breath-taking scenery. Towering limestone cliffs covered in verdant forest are dotted all over the area, resulting in some fantastic vistas as you lie on the golden sandy beaches. Krabi boasts an enormous range of accommodation options for every pocket, whether you are considering a stay in the swanky Klong Muang area, around the popular Railay Beach or the scenic Ao Nang. There are dozens of luxurious hotels and resorts to choose from on Krabi, which boast world class amenities such as spas, decadent dining options and private beach access.
Read our guide to the best luxury hotels in Phuket and the best luxury hotels in Koh Samui
Rayavadee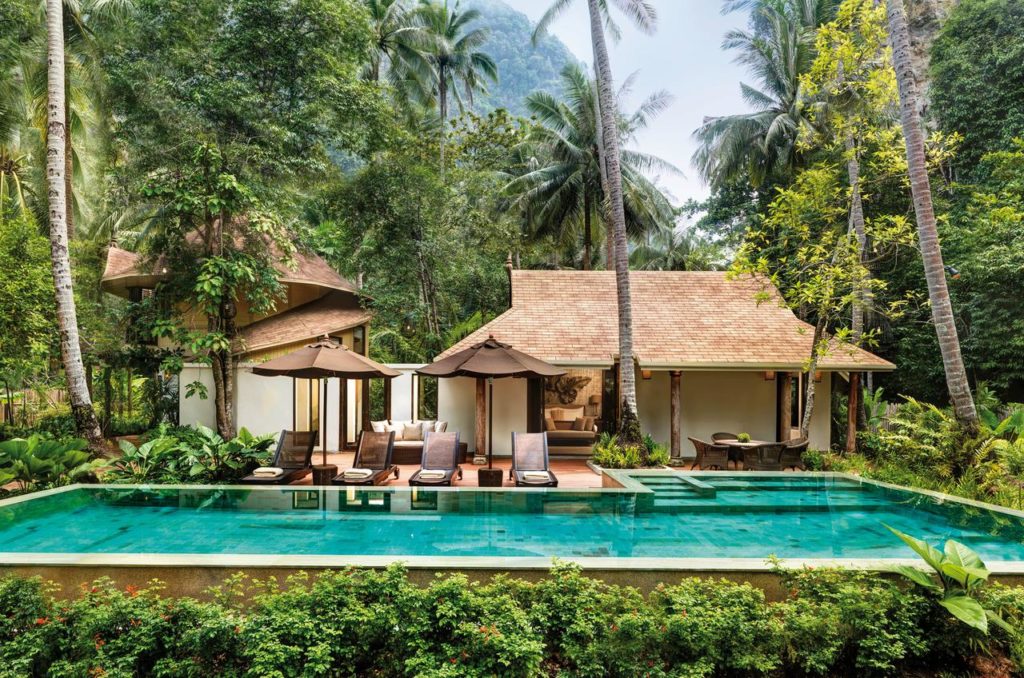 Surrounded by the lush flora and fauna of Krabi Marine National Park, Rayavadee is set within easy walking distance of three stunning sandy beaches. Guests are greeted each morning by the sound of monkeys as they open the doors of their private villa and step out onto the terrace. The most lavish villas feature steps down to a private swimming pool and there is no need for guests to move a muscle as they can enjoy delicious dishes from the Railay Terrace restaurant right on their patio. The largest villas also come complete with hot tubs and very stylish living areas, while taking a stroll through the garden is the perfect way to work up an appetite before retiring to the terrace to enjoy a few sunset cocktails and a wide range of tasty treats.
Phulay Bay, a Ritz-Carlton Reserve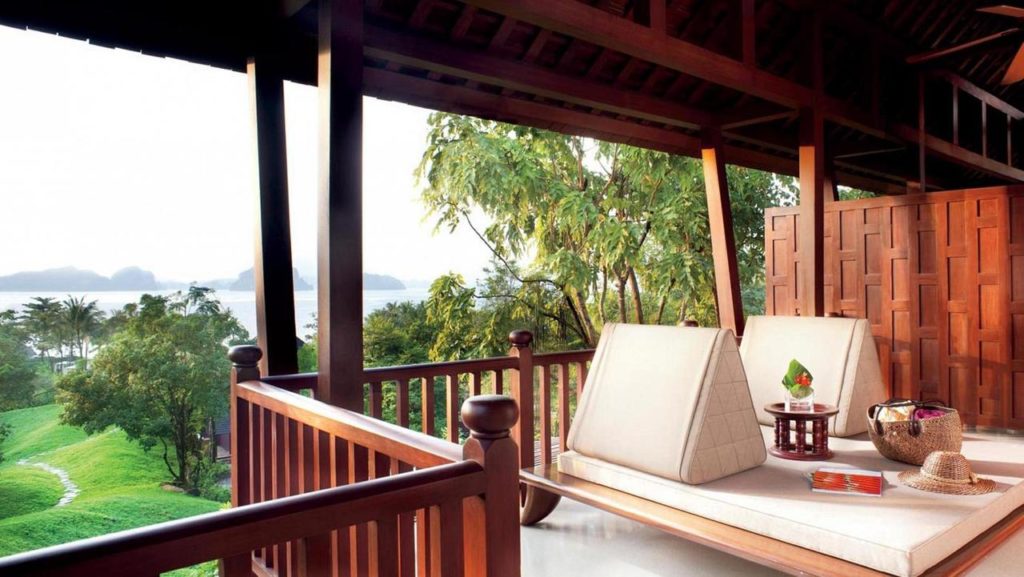 Providing guests with uninterrupted views of Phang Nga Bay from their large rooms and suites, the Phulay Bay, a Ritz-Carlton Reserve is a popular place to stay among luxury lovers who value their privacy. There are several impressive outdoor pools to wallow in here, which boast infinity edges to make the most of the spectacular bay vistas. The Reserve and Royal pool villas are especially enchanting and feature silk screens and furnishings that are sure to make guests feel like royalty. Dining here is a lavish experience and lovers of fresh seafood dishes can unwind on the terrace at the Lae Lay restaurant, while couples can enjoy a candlelit suppler right on the sand.
Centara Grand Beach Krabi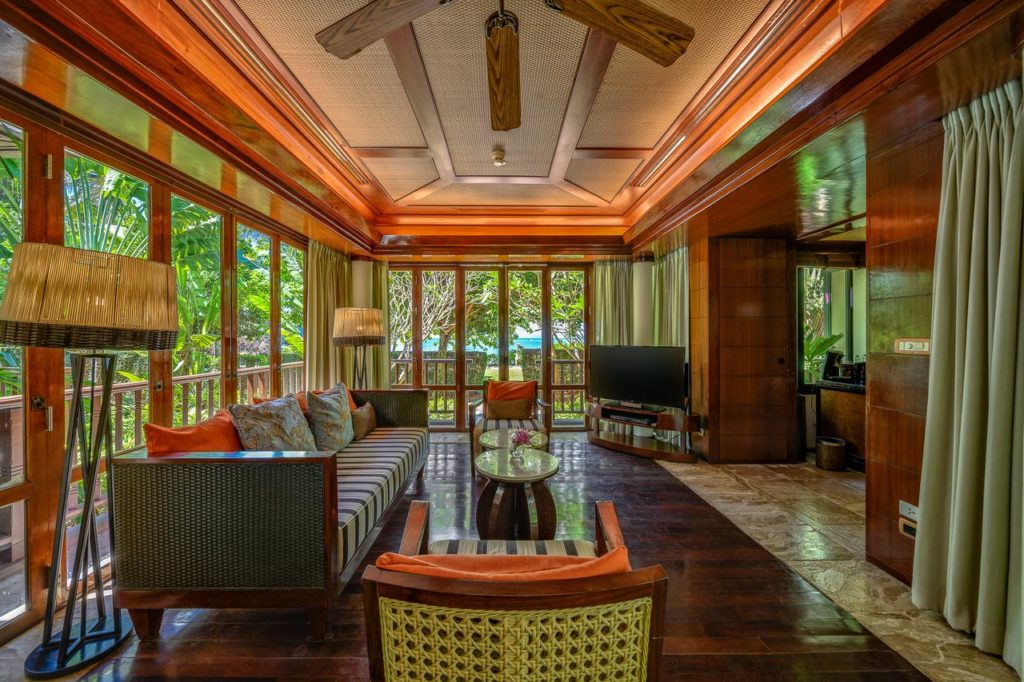 Set on the edge of Pai Plong Bay, Centara Grand Beach Krabi treats guests to exclusive access to 350 metres of pristine golden sand. Here, guests can spend the day unwinding on one of the huge sun loungers while a selection of drinks and snacks are brought right to them. The backdrop of the hotel is formed by a rugged limestone cliff that is covered with tropical plants, helping to reinforce the feeling of exclusivity and seclusion. The resort features 192 rooms for guests to choose from, which are arranged in eight different categories. Even the smallest room type covers a more than satisfactory 72 square metres, while the Villa Royal provides guests with 399 square metres of space to unwind in.
Amari Vogue Krabi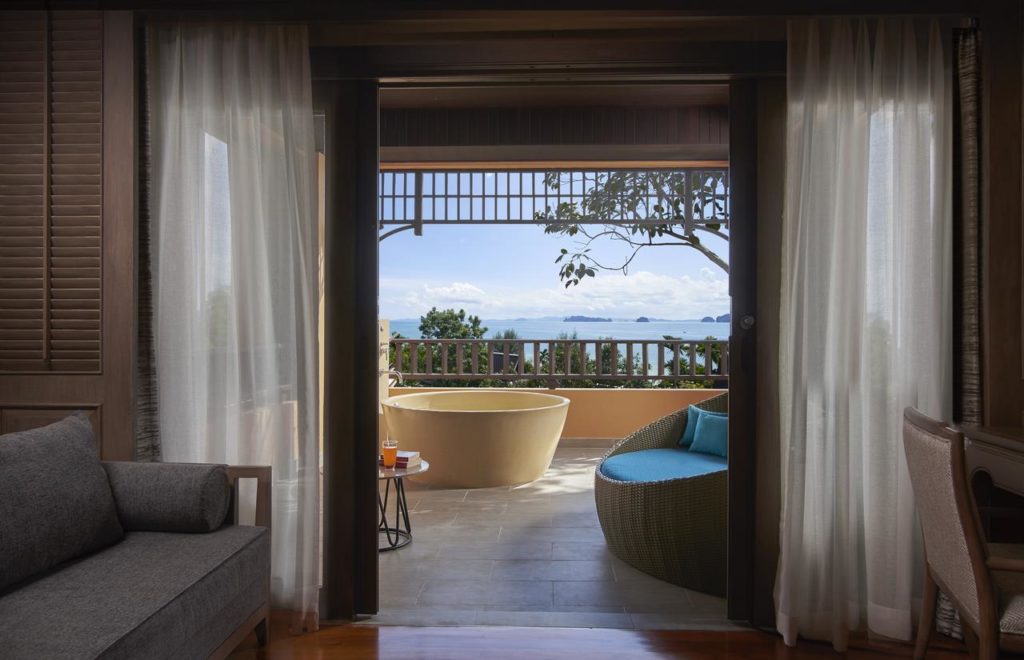 With four large swimming pools and three excellent restaurants to enjoy, guests at the Amari Vogue Krabi are treated to a taste of the finer things in life. This huge complex is set on the edge of the white sands of the picturesque Tubkaak beach and guests are provided with private beach access as well as their choice of fully padded sun loungers. Each of the 57 guestrooms boasts a large balcony that overlooks the garden and pools, while there are also spacious bathrooms set with especially deep tubs. The spa suites are especially decadent and provide ocean views.
Nakamanda Resort and Spa
Tucked away in a tranquil bay just a short stroll from Klong Muang Beach, Nakamanda Resort and Spa boasts traditional Thai architecture that is embellished with modern and luxurious touches. There are three different types of villas for guests to choose from here, and each provides a luxurious sanctuary that is fully loaded with a wide range of creature comforts. Guests who enjoy messing about in the water are sure to appreciate the Jacuzzi Villa and Pool Villa, where there will be treated to either an outdoor Jacuzzi or plunge pool that is set in a private tropical garden. The Nakamanda Resort and Spa is a popular option for couples who want to spend their honeymoon unwinding in a tropical setting while enjoying plenty of pampering.
Rawi Warin Resort and Spa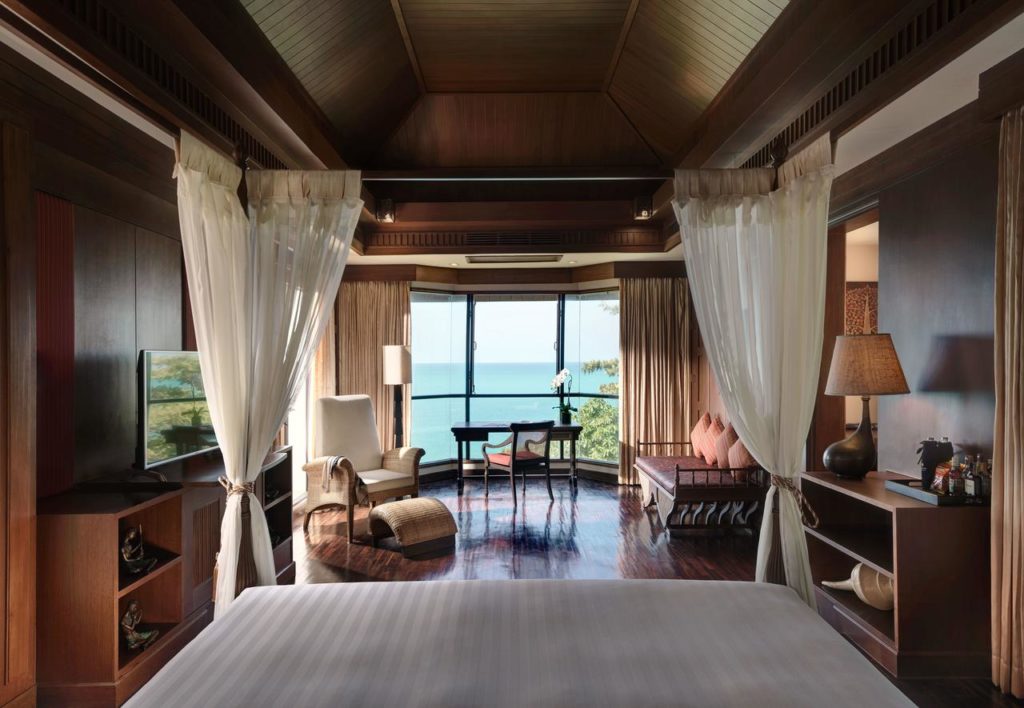 Built in 2005, this luxurious resort is set on a hilltop that commands stunning views across Klong Tob Bay. While there are 185 guestrooms and eleven spacious suites to choose from, the enormous luxury villas are worth splashing out on. These private villas come complete with their own swimming pools and patio areas, which command striking vistas of the bay. Guests can also take their pick from a wide range of spa treatments, while lovers of fine dining will not be disappointed.