The Arctic home of Christmas, Lapland is the quintessential winter destination for those families seeking Santa's magic. Said to have eight – rather than four – seasons, it's also a superb choice for spotting the Aurora Borealis, springtime skiing, husky sledding, snowshoe hiking and experiencing a summer sun that never sets. Visitors can breathe some of the purest air on earth and come close to nature, with a rare, unspoilt backdrop. It's deeply conducive to romance, but also a hit with kids. And with an extraordinary array of unique accommodations, a journey through Lapland will become a bucket list trip, that you'll never forget. 
Arctic TreeHouse Hotel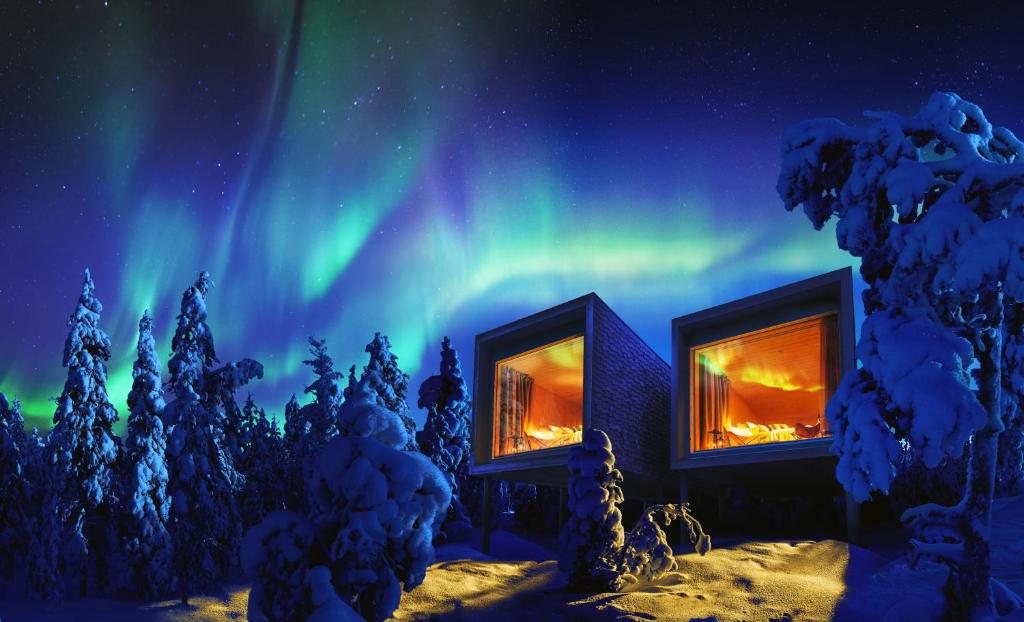 Cross the Arctic Circle to find accommodation in line with your childhood aspirations. Sleep among the forest pines in your very own treehouse, where 60 modern pods have been designed to blend seamlessly with their surroundings. The restaurant is found in the enclave's main building, but you can also elect to eat in the snowy outdoors beside a roaring fire, cosily wrapped in fur blankets. And it'll be a guilt-free getaway – the green roofs have been built with sustainable materials, food is sourced locally, pods have eco showers and are heated using natural gas, while the main building utilises solar energy. 
Arctic Light Hotel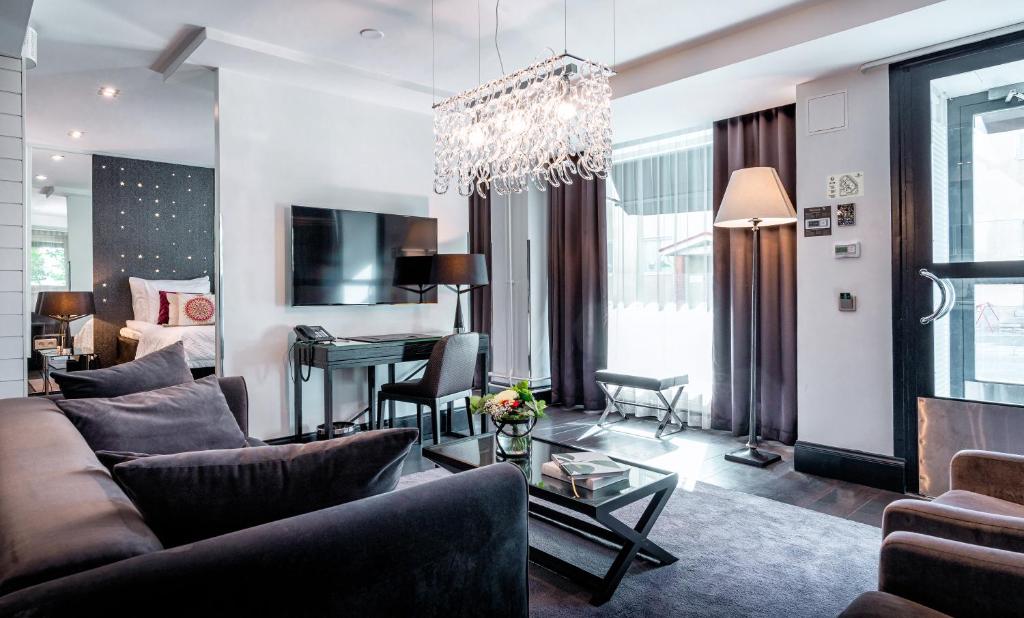 Once Rovaniemi's City Hall, the Arctic Light Hotel became Nordic Lapland's first premium hotel back in 2015. Themed to reflect the local landscape and the hotel's partnership with the WWF, the family-owned brand seeks to raise awareness of global warming. With 57 rooms (some boasting private saunas and starlight headboards), it displays a modern sumptuousness. Guest dine in the Arctic Boulevard restaurant, where the emphasis is on regional and healthy fare; the breakfast menu is world-class and comes from a celebrity chef. However, further eateries, shops, bars, the riverfront and tour meeting points are just a few minutes away on foot. 
Kakslauttanen Arctic Resort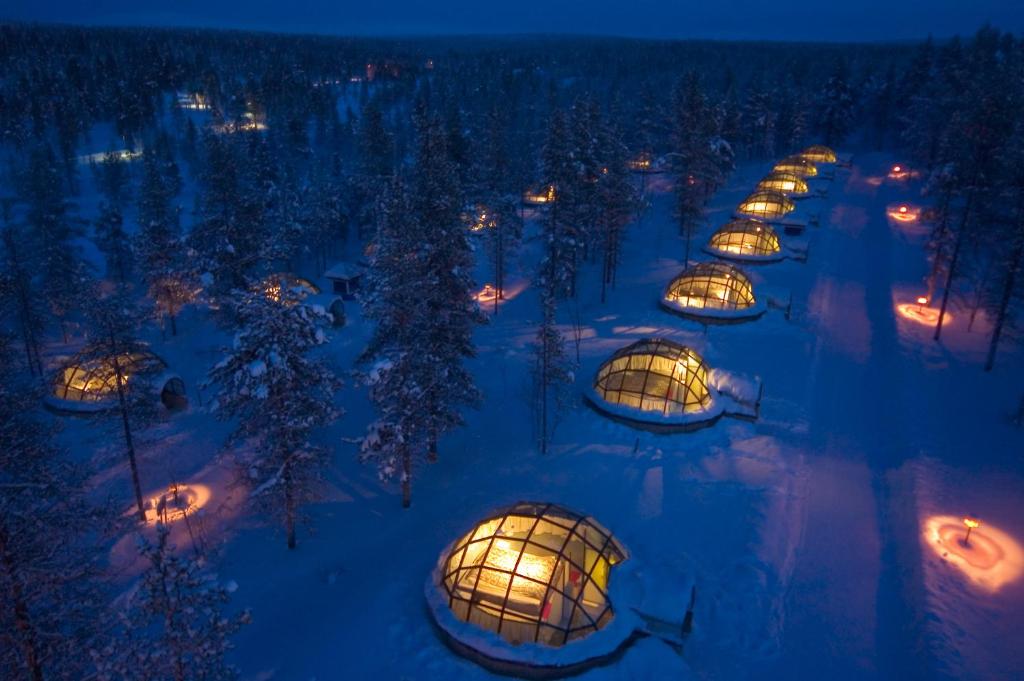 Snuggle up under the stars in a glass igloo, surrounded by arctic wilderness, as the Northern lights dance above your bed when you book into the Kakslauttanen Arctic Resort. Guests can also opt for a log chalet, overlooking the igloos, or a self-catering Kelo (wood) and glass igloo that combines elements of the two. There's also a two-bedded century-old traditional Finnish house and riverside chalets with private saunas. But reserved for the most adventurous are the full snow igloos, in which temperatures drop to between minus three and six celsius (super warm down-filled sleeping bags are provided to ensure a comfortable and inimitable night). Onsite are two restaurants, a glass igloo bar and the largest smoke sauna in the world.