A charming inland city tucked into the Tuscan landscape, Lucca is like something from an old novel. Protected by its medieval walls, it's made up of cobbled streets, 16th and 17th-century ramparts and tree-lined streets, with the Serchio River running through. Less than 30 minutes from the Versilia coast, the unique city was built on a plain at the foot of the Apuan Alps, making it easy to traverse on foot. It's been a destination for poets, philosophers, musicians and artists since the mid-1800s, who have long been drawn by Lucca's romanticism.
Grand Universe Lucca Autograph Collection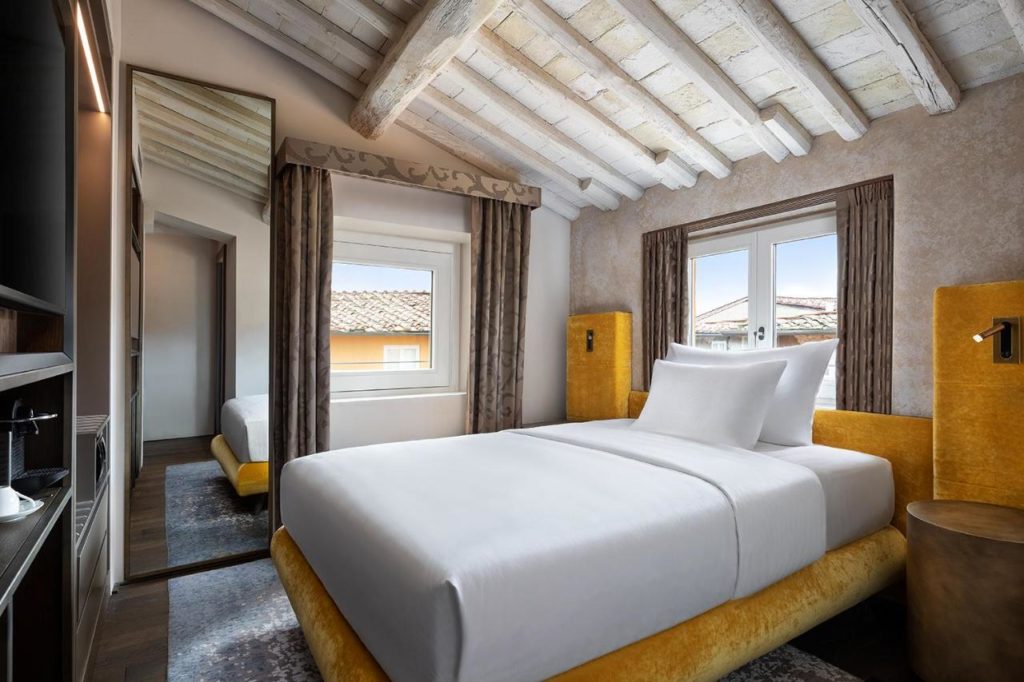 Offering superb views over Saint Martino's Cathedral and many of the city's monuments, the Grand Universe Lucca is a fusion of old and new. Its wall foundations date back to Roman times and there are the remnants of an ancient glassblower's fountain in the cellar. But in terms of interior design, there's plenty of contemporary flair, with luxe features such as modern glass chandeliers. Legacy Bistro Wine Bar is the hotel's restaurant, while the Symphony Lounge pays subtle homage to Lucca's musical connections. There's also a stunning rooftop bar, Sommita, with wonderful views over the old town and Piazza del Giglio. And you can book a horse and carriage ride with canapes and aperitifs.
Palazzo Dipinto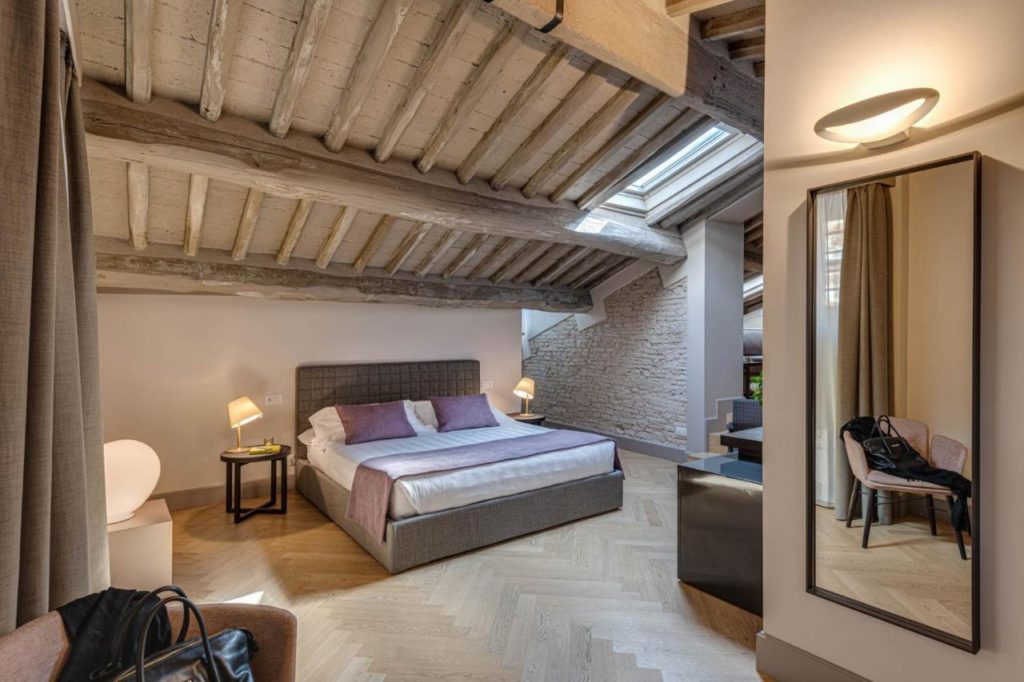 Named after the piazza in which it's found, Palazzo Dipinto was once a 13th-century palace. Now it is an elegant design hotel. Bedrooms feature Italian made wooden parquet flooring, stylish furnishings in muted tones and spacious bathrooms. There isn't a restaurant in-house, but there is a bar (in which breakfast is served), an inner courtyard and room service. And, bringing all of the senses into the experience, the hotel has its own scent, chosen in partnership with Acqua dell Elba, so guests staying at the boutique property, are welcomed with a delightful aroma, as well as a smile.