Found inland, this is the capital of the Auvergne-Rhône-Alpes region. It's a UNESCO World Heritage Site with a 2000 year history, showcasing medieval, 19th century and Renaissance architecture. For many years, silk production was its commercial mainstay, bringing ample wealth to the river city. More recently this claim to fame was overtaken by its stellar gourmet reputation and unique traditional dishes (do try some Rosette lyonnaise, Saucisson de Lyon and salad lyonnaise when you're in town). You'll need at least a few days to explore, shop and dine; and here are the best places to stay while you're doing it. 
Chateau De Bagnols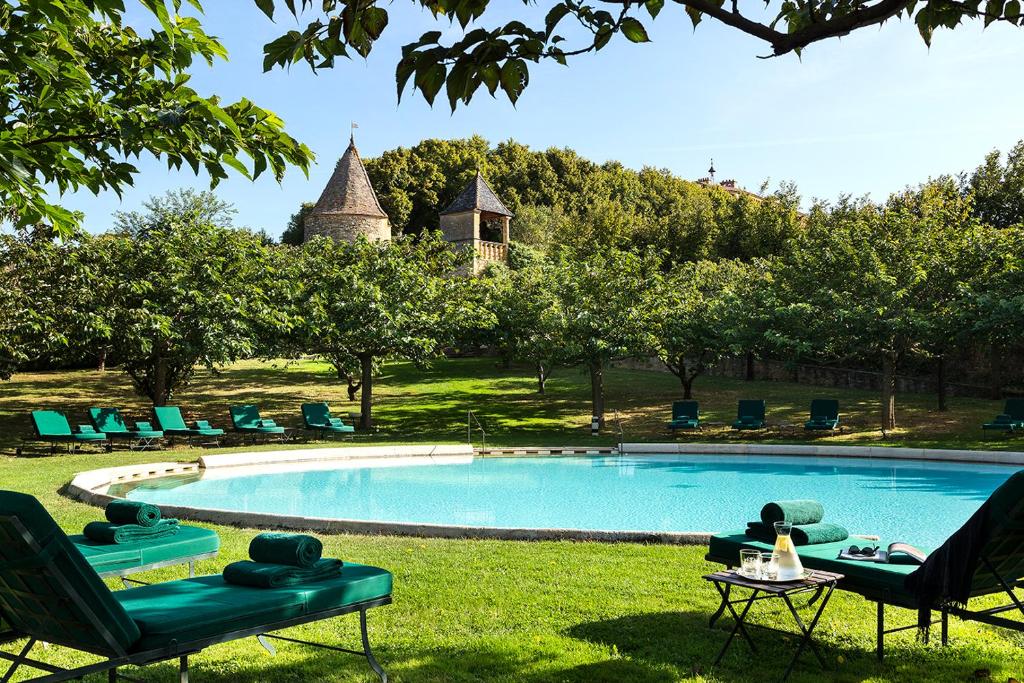 Nestled among the vineyards of Beaujolais, Chateau De Bagnols is  half an hour outside of the centre in a pretty village. Housed in a privately owned 15th-century castle, the hotel offers 27 suites (some air conditioned), across three categories. Contemporary decor in cool tones blends with antiques, four poster beds, vaulted ceilings and beams. The formal restaurant, 1217, is Michelin-starred and features an enormous, majestic, stone carved fireplace, as well as a south-facing al fresco terrace. Or guests can take a seat in the inner courtyard's Café du Château for lighter meals. Additional deluxe amenities found on site include an outdoor pool flanked by cherry trees, a spa and a gym.  
Villa Florentine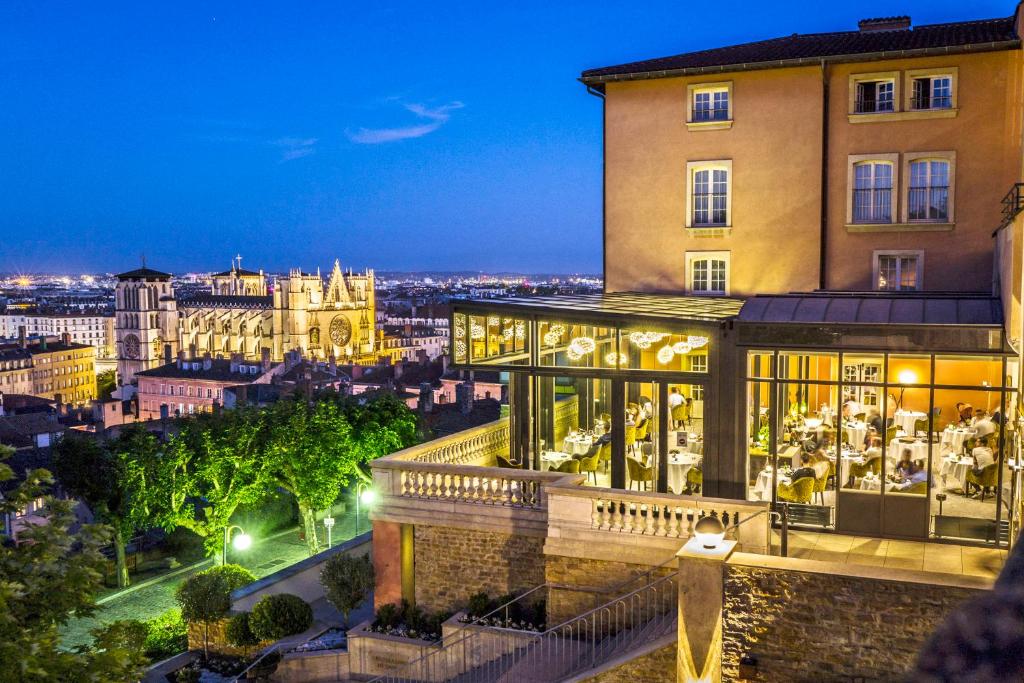 Get a taste of Italy, right in the heart of France. This villa's building design echoes the Renaissance style found peppered through the Old Town. Inside there's a mix of modern and period furnishings with 18th-century frescoes, large french windows, and 32 rooms. Outside, there's a sleek pool and large jacuzzi with loungers (from here you can take in the surrounding panorama, from the hillside vantage point). Part of the Relais and Chateaux portfolio, the residence is refined and elegant, committed to fine food that's crafted using the freshest produce. Les Terrasses de Lyon has a Michelin star, along with some of the best views in town. 
InterContinental Lyon – Hotel Dieu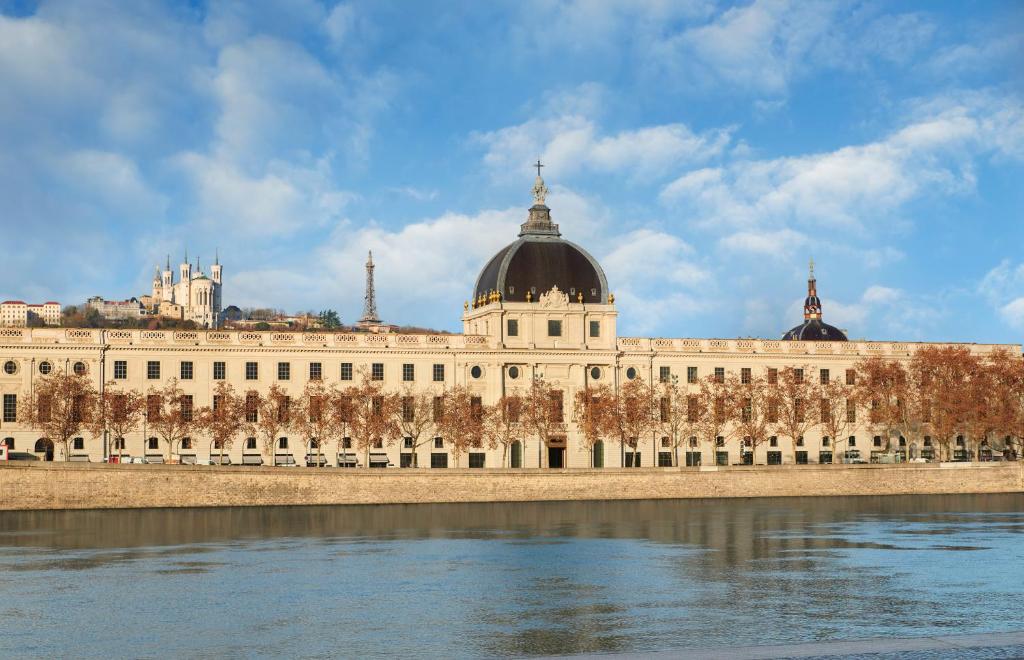 Stay right on the Rhône at this grand 144 bedroomed establishment. It only opened in 2019 – but has a stunning 18th century facade – a hotly anticipated arrival to the city's wining and dining scene. There's a sense of drama in the design. The building's domed ceiling is 32 metres in height, with breathtaking floral displays in the lobby, gold-leaf finishings, sumptuous silk textiles and contemporary artworks adorning the walls. Guests have access to Spa le Tigre, a 24 hour fitness room, Epona restaurant and a cloistered courtyard with its own magnolia tree.