This west German city is a delight for those who favour pedal power over driving. Explore its 13th-century St. Paulus Dom cathedral, Gothic, medieval and Romanesque buildings, the Prinzipalmarkt square with its gabled houses, the gardens of baroque Schloss Münster palace and the Botanical Garden. Münster has over 30 museums, including The Pablo Picasso Art Museum and the Allwetterzoo. And its artificial lakes provide scenic walks and on-water activities — Aasee Bocholt in the centre hosts an annual regatta and has a swimming area with a beach. Here are the hotels we recommend in Münster.
Factory Hotel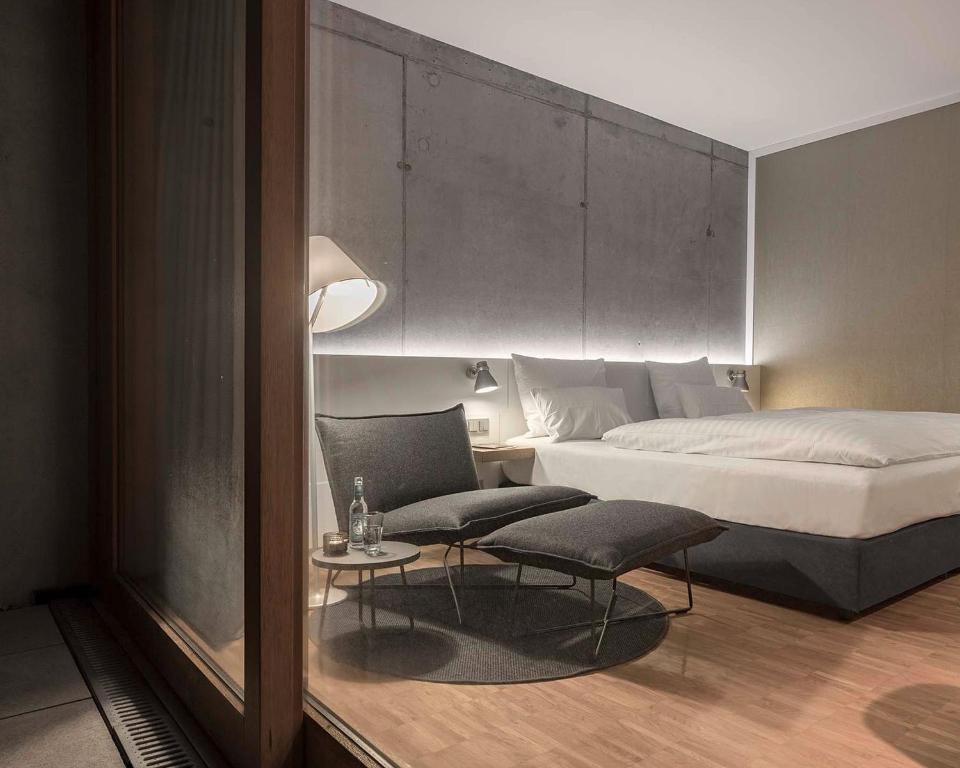 Stay just a little out of the city, in the standalone Germania Campus, a former brewery site, reimagined as a place to eat, drink and sleep. The Factory Hotel's 128 56 metre square bedrooms and 16 suites are found in a new wing, providing peace and quiet away from the buzzier parts of the destination. Modern and minimalist with lots of concrete, polished steel and exposed brick walls, the warehouse architecture has been embraced. Guests can eat in the Dadi Brasserie or in the Spanish La Tapia bar, with breakfast taken in the Seaside, indoors or out.
Mauritzhof Hotel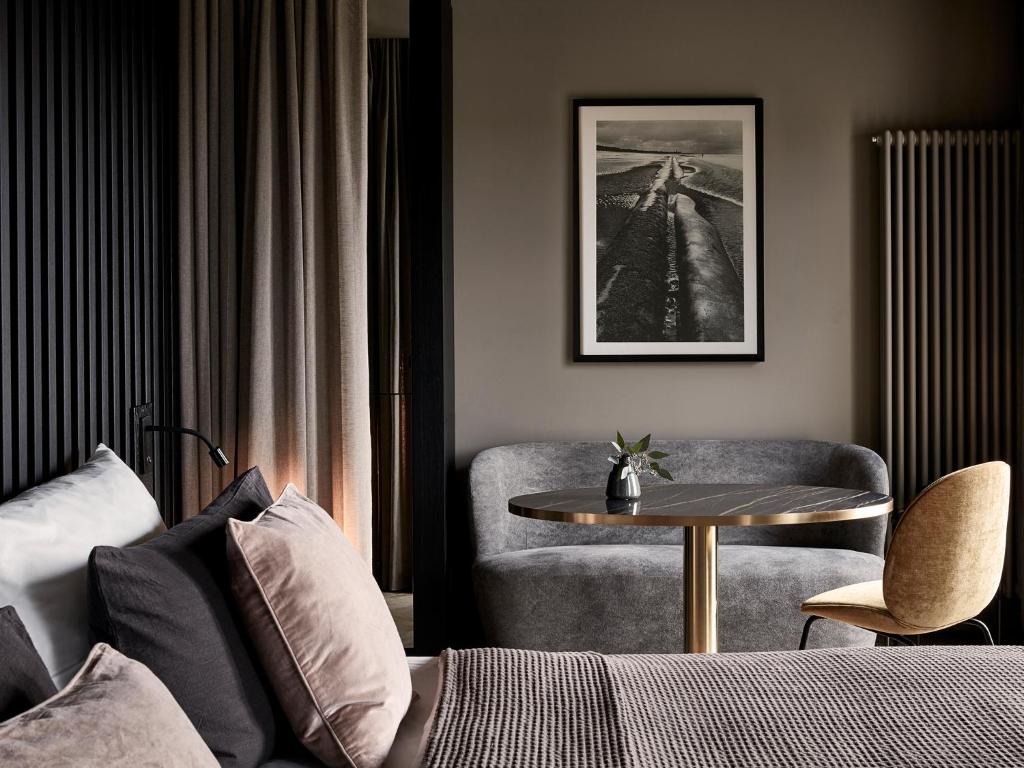 Transformed from a midcentury family hotel into a 52-bedroom cosmopolitan boutique property, the Mauritzhof features architecture by Kresings, with sophisticated Scandi interiors by Lambs & Lions in collaboration with Kathrin Bade. It is found in a prime location on the city's green promenade, with a terrace extending from the restaurant. Inside, you'll find herringbone parquet floors, glass chandeliers, earthy colours and a warm welcome. All bedrooms come with Linari bath products and balconies, but for the best view in the house, book the penthouse, with its own fireplace, steam room and a 10-meter-long floor-to-ceiling glass wall.