Occupying coast-free land between the great nations of India and China, Nepal is home to Mount Everest, the loftiest mountain peak in the world, along with 13 other of the planet's highest mountains. It was also the Birthplace of Gautama Buddha- Lumbini, making it a very spiritual country, primarily visited for climbing, trekking and experiencing the serenity of the Himalayas through wellness retreats. Thrill seekers will also find superb opportunities for white-water rafting, canyoning, zip-flying, safaris and more. Whether you come to Nepal for meditation or mountaineering (or both), here are the best places to stay.
Meghauli Serai, A Taj Safari – Chitwan National Park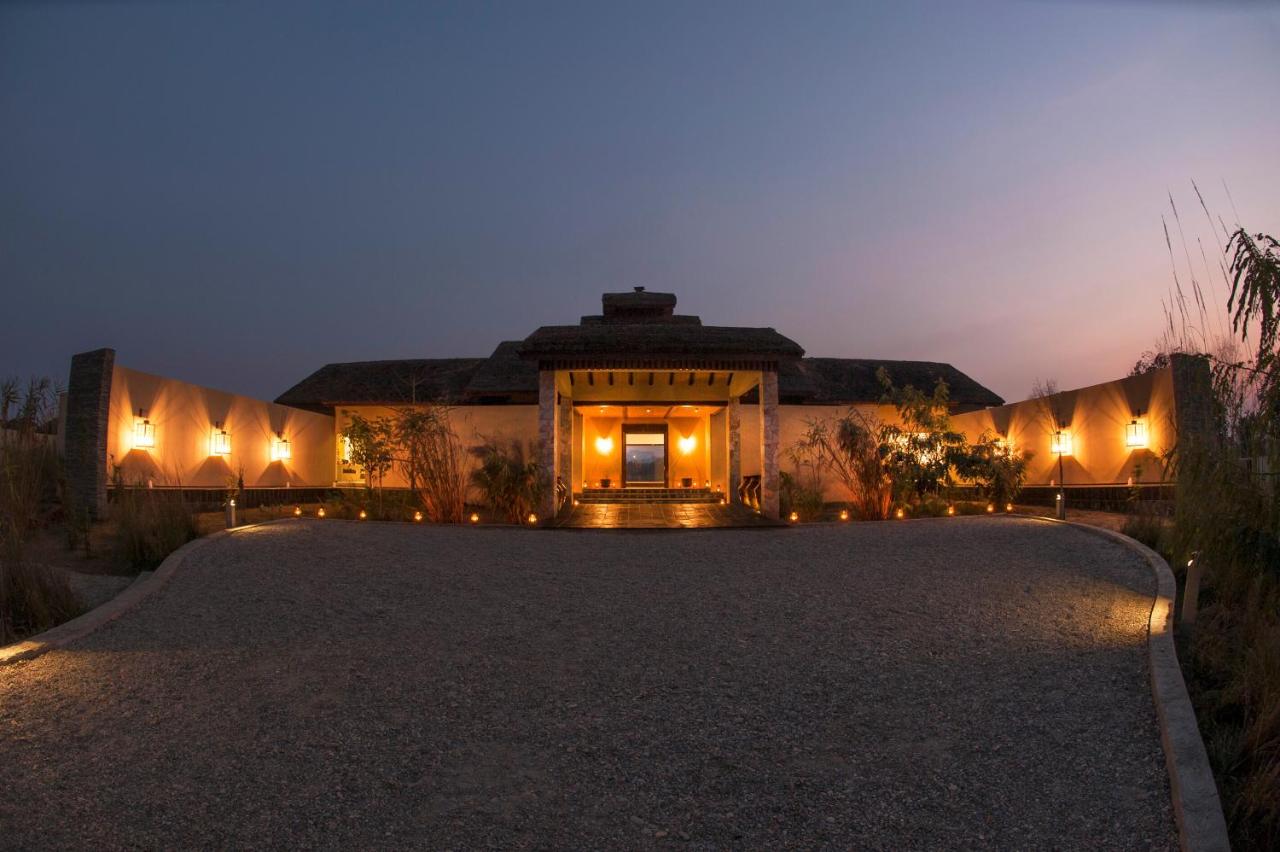 Stay on the banks of the River Rapti, with your own butler and glorious uninterrupted views of the jungle. Meghauli Sera allows you to immerse in the wilderness (and among its inhabitants), while enjoying opulent decor; the main lounge features a chandelier made with 10,000 locally hand-painted beads. Watch wildlife roaming and elephants river bathing as you swim in the infinity pool that's set on a raised deck. Wake up to the sounds of 625 different species of birds. Take a jungle safari with trained naturalists and meet Tharu tribal people. And experience ancient rituals in the hotel's Jiva Spa.
The Dwarika's Hotel
Found in a district whose name translates as "32 butterflies", Dwarika's 83-bedroom Hotel encapsulates the Nepalese arts and crafts era. Its red brick facade features sections and doors of elaborate carving, while inside, there are timber beamed ceilings, antique four-poster beds, and terracotta tiled floors. The heritage building has been a hotel since the late 1970s, its courtyard accommodating a swimming pool with fountain features. Guests can book ayurvedic treatments in the spa, borrow books from the extensive library, take a yoga class and dine on Japanese, international and Nepalese cuisine in three restaurants (the latter offering a 22-course menu).
Barahi Jungle Lodge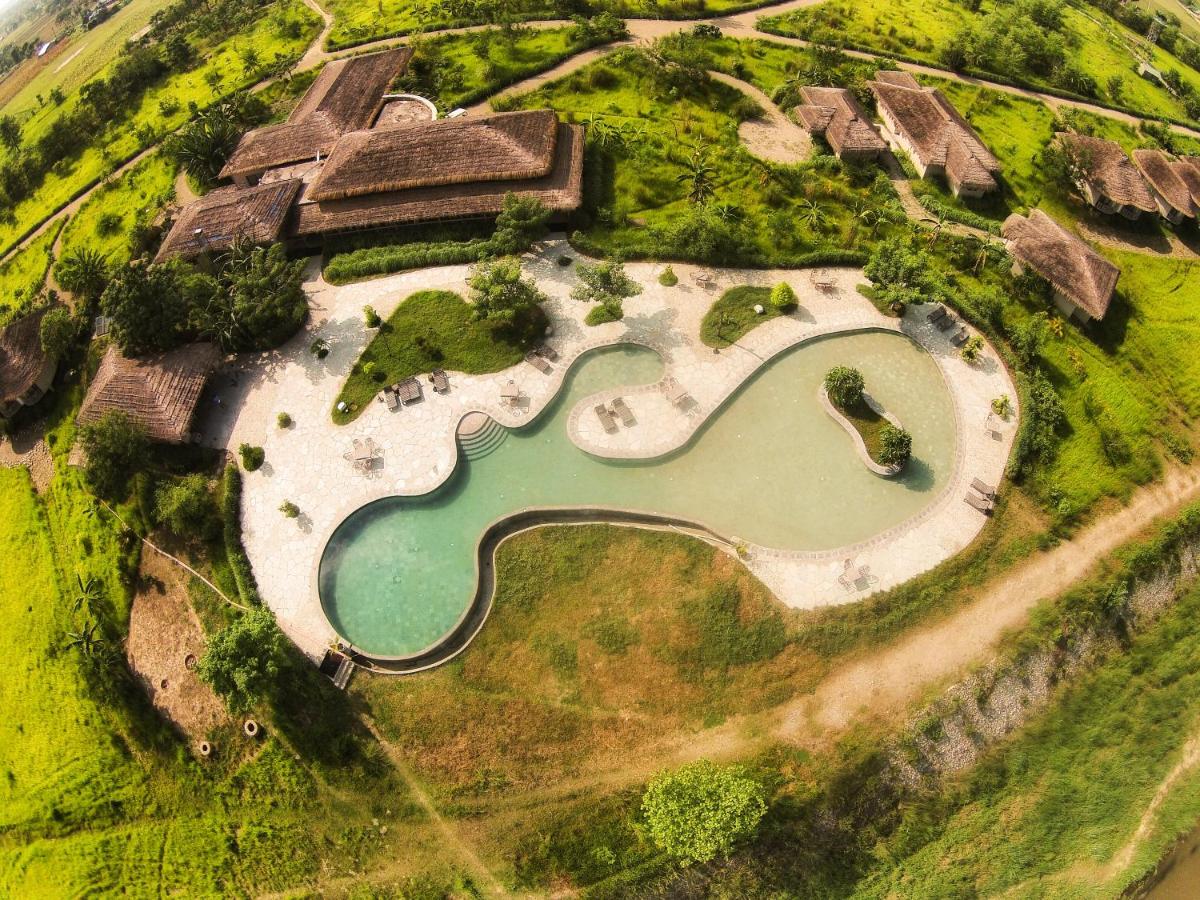 Set among the Terai plains close to the foothills and the Indian border, Barahi Jungle Lodge places you at the heart of the country's wilderness. Guests are accommodated in rooms with private verandahs, within thatched riverside "huts" that blend seamlessly into the surroundings and past which the local elephants roam. This is of course a luxury experience though, so you can expect resort conveniences such as an enormous lagoon-like freeform infinity pool, a spa, in-room TVs and soaking tubs, air-con and a good bar (the Tiger's Den). Homemade, organic food is served in the dining room, with an enthralling jungle outlook.
Kathmandu Marriott Hotel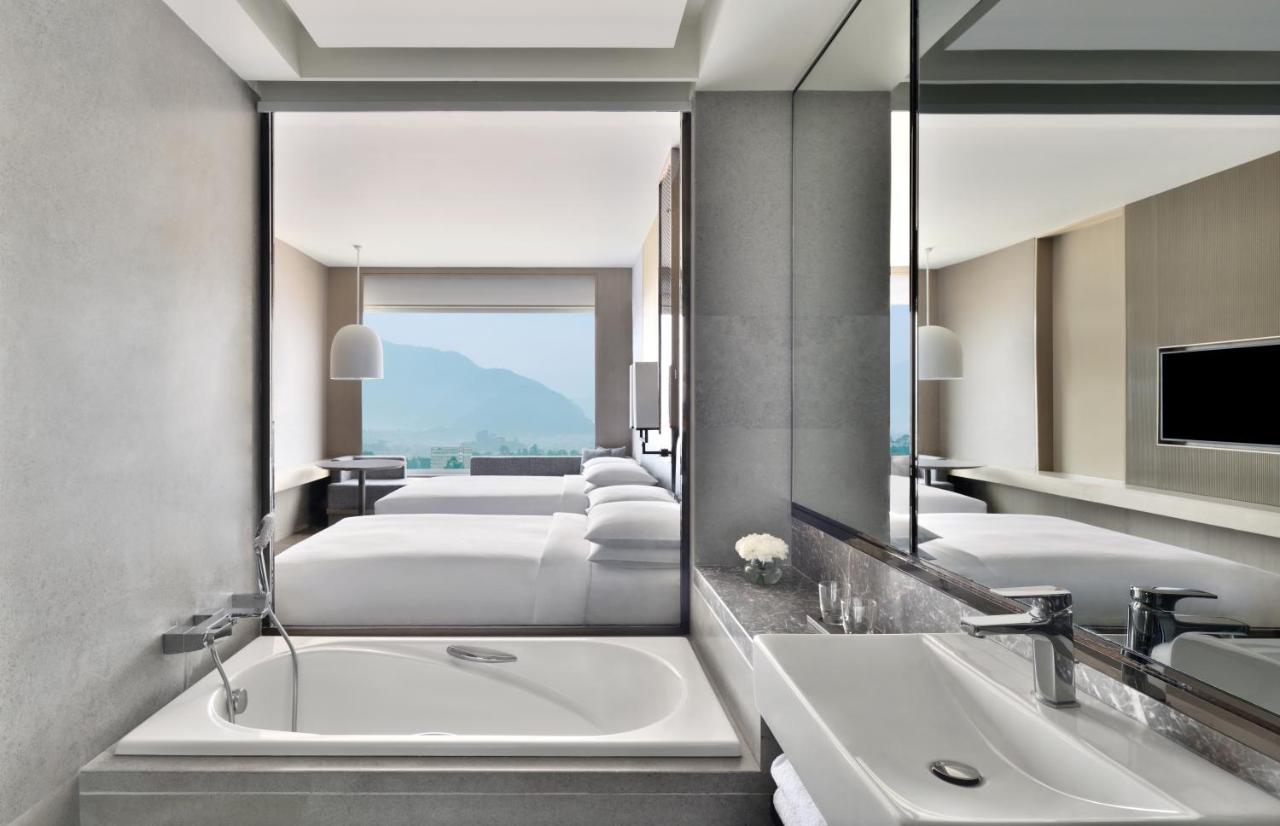 Enjoy Himalayan views from your room in this Marriott property, found in a relatively quiet pocket of the capital, just over a kilometre from the city's major tourist attractions. It has an in-house patisserie, a music bar and a Club Lounge, as well as two restaurants; the Asian fusion Edamame and its signature eatery, Thamel Kitchen, for all-day dining. 214 contemporary and neutrally decorated bedrooms are equipped with mini-fridges, marble bathrooms, 49-inch TVs and large picture windows framing the mountain outlook. There's also a pool, a gym, babysitting services, a spa and a casino onsite.