Nicosia is a city of two parts, the capital of both Greek and Turkish Cyprus. Known as Lefkosia in Greek, it is named after a siren, daughter of Acheloos and Melpomene, and translates as "White State" or city of White Gods. And it has a fascinating history — dating back to the Byzantine era — which has seen a large amount of change and many cultural influences. Set on the Pedieos River, Nicosia is found on the Mesaoria Plain between the Kyrenia Mountains and the Troodos range, making it convenient for trekking and climbing holidays and a gateway to the island's holiday resorts.
Elexus Hotel & Resort & Spa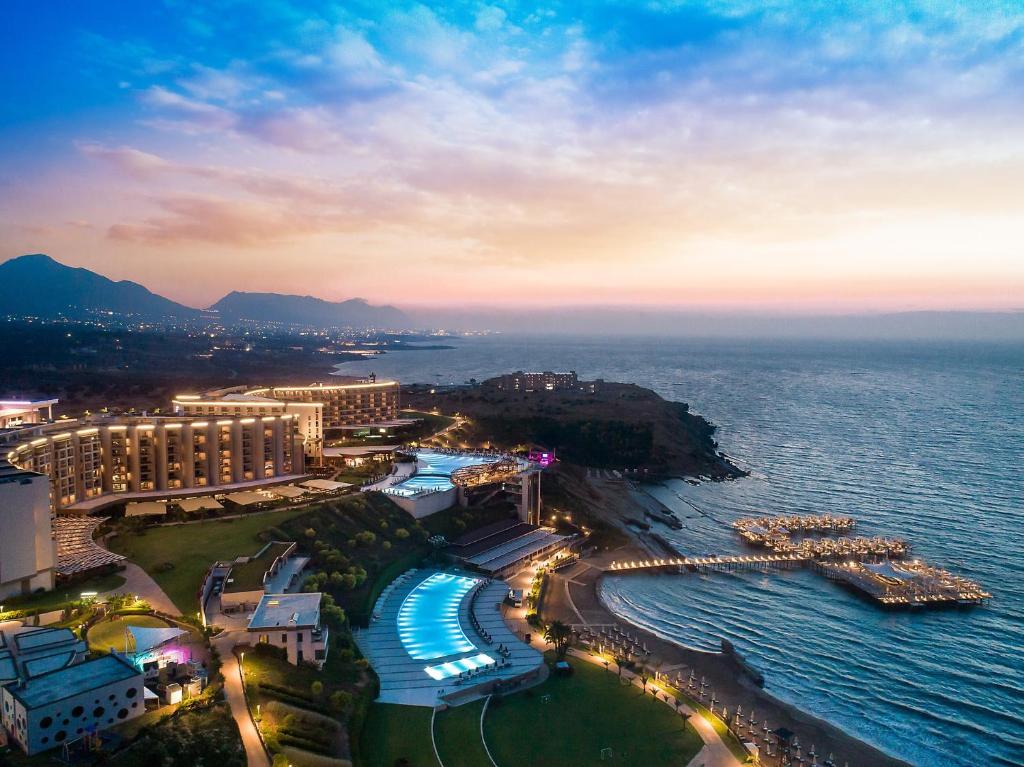 Just 50 metres from the beach on one side and with the mountain range on the other, the Elexus occupies a prime stretch of the city's headland. A five-star family favourite, it has six pools and an aquapark, a Mini Club for kids (where they can also eat together) regular dance shows, live concerts for all ages and an Alexis Wonderland. Those needing some adult time can hang out at the exclusive over-18 Beach Club (where DJs play by night) and spend some time at the in-house full-service spa. Dining takes place in the Reflection and Leaf Main Restaurants, with snacks at Gozleme.