The ancient site of Machu Picchu, steeped in mystery and history, is a frequent inclusion of many a bucket list. But Peru's main attraction is just one reason to take the long-haul journey to this magical South American nation. The country – which borders Ecuador, Colombia, Brazil, Bolivia and Chile – is home to a total of 12 UNESCO sites and possesses a rich cultural identity; the Andes mountains, the Sacred Valley and the Inca trail must all be visited on a trip to Peru. Flying into cities like Lima and Cusco, you'll notice a unique buzz. So stay awhile to discover their delights and an exciting, trailblazing culinary landscape.
Cusco
Monasterio, A Belmond Hotel, Cusco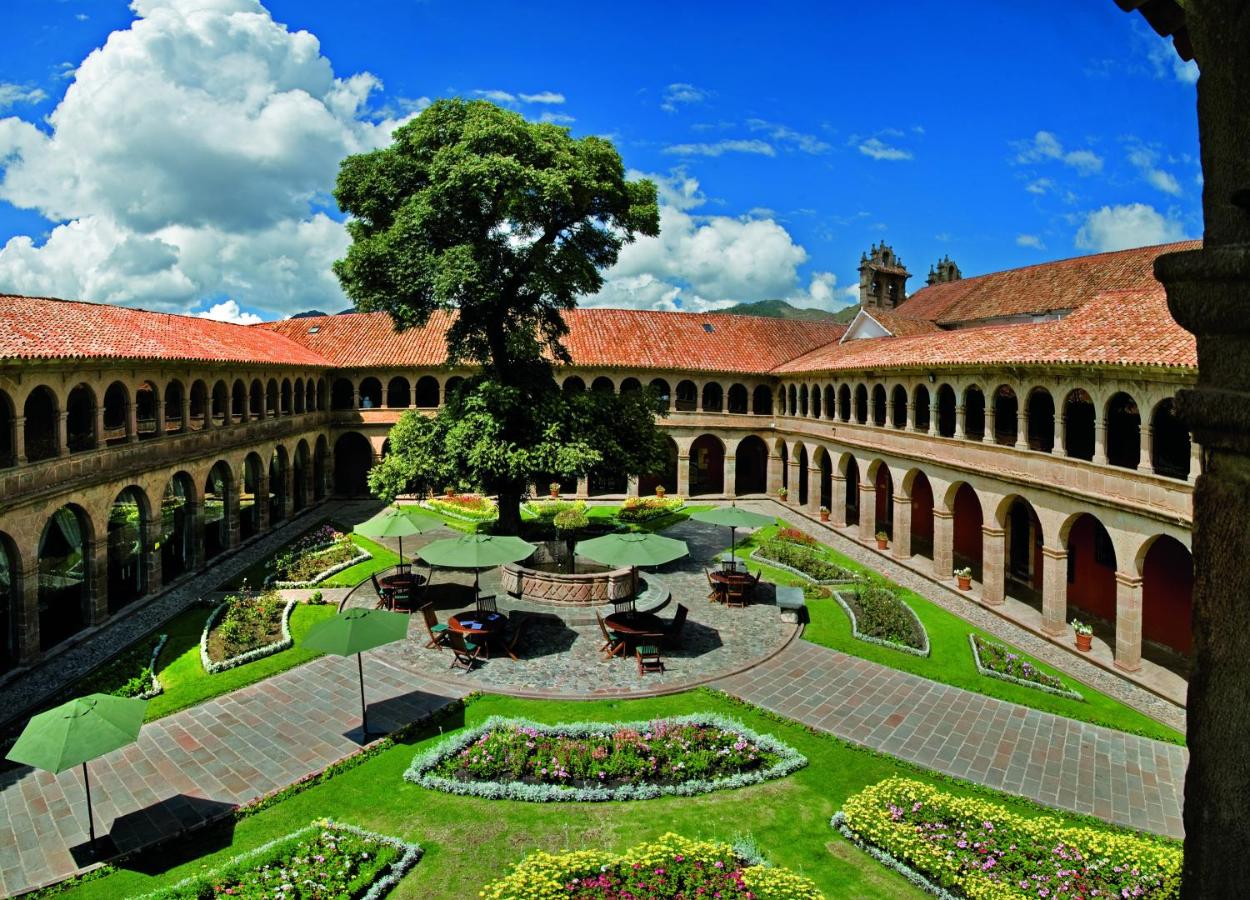 A former monastery, this Belmond property looks over the red-tiled rooftops of the city, with 122 bedrooms and suites. A stunning symmetrical courtyard sits at the centre, its cloisters woven with walkways, flowerbeds, a fountain and a 300-year-old cedar tree – as well as one of its two restaurants (the other eatery is set within the building's romantic arches). Or you can grab and go from the deli and enjoy canapes in the bar. The hotel offers an amazing Andean Bath Butler service, art tours (it's home to one of the city's finest collections of 18th-century religious artworks), cooking classes and pisco lessons.
Inkaterra La Casona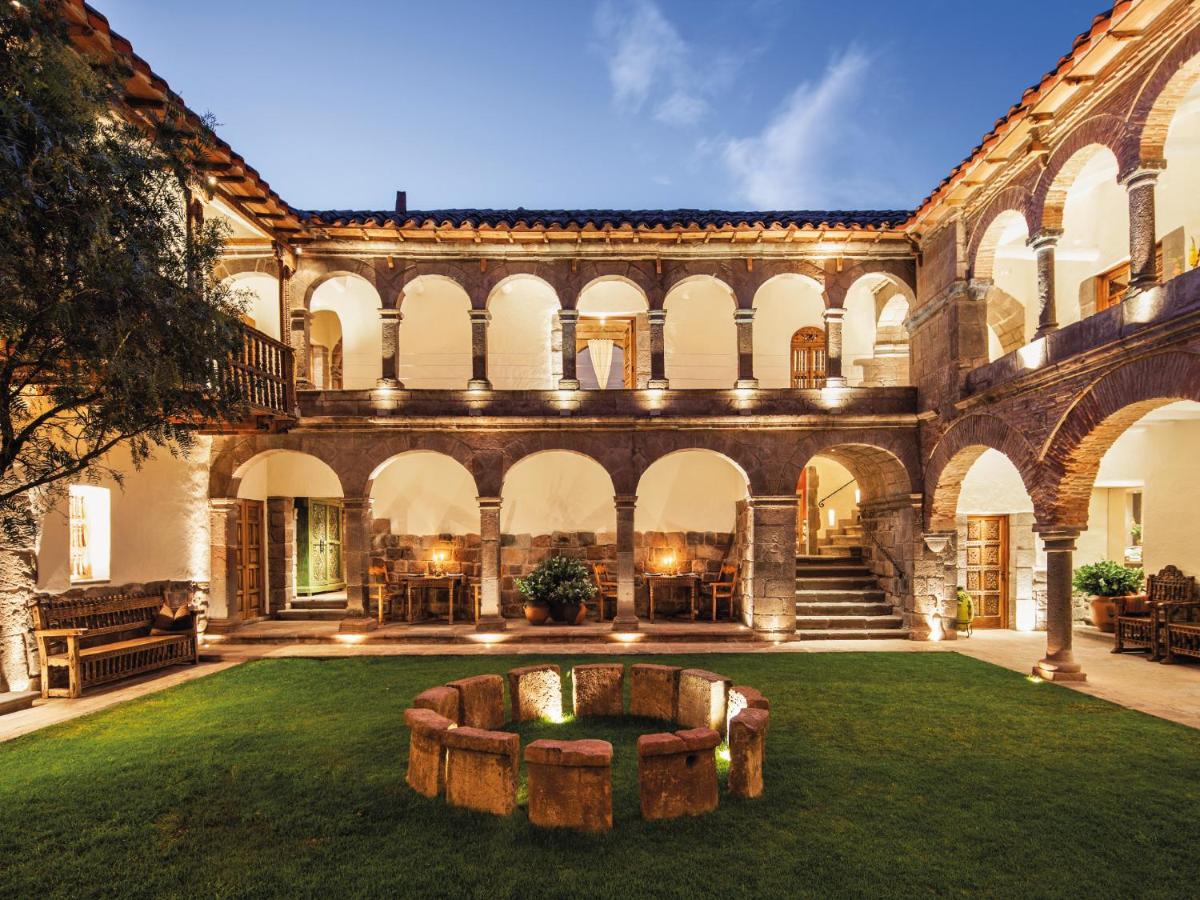 Relais and Chateaux's Cusco property is a 16th-century Colonial mansion house, an early home to the conquistadors, that's been sensitively restored to retain its original glory. Ideally located at the Plaza de las Nazarenas, it has just 11 beautifully appointed suites arranged around the central patio, with decor blending antiques and artefacts. Sustainability is key to the ethos at Inkaterra La Casona, with 'zero carbon' organic products and local suppliers that support biodiversity. Chef Rafael Casin operates an earth-to-table dining room. His cuisine respects native ingredients and cooking traditions served in atmospheric surroundings with exposed stone walls.
Palacio del Inka, a Luxury Collection Hotel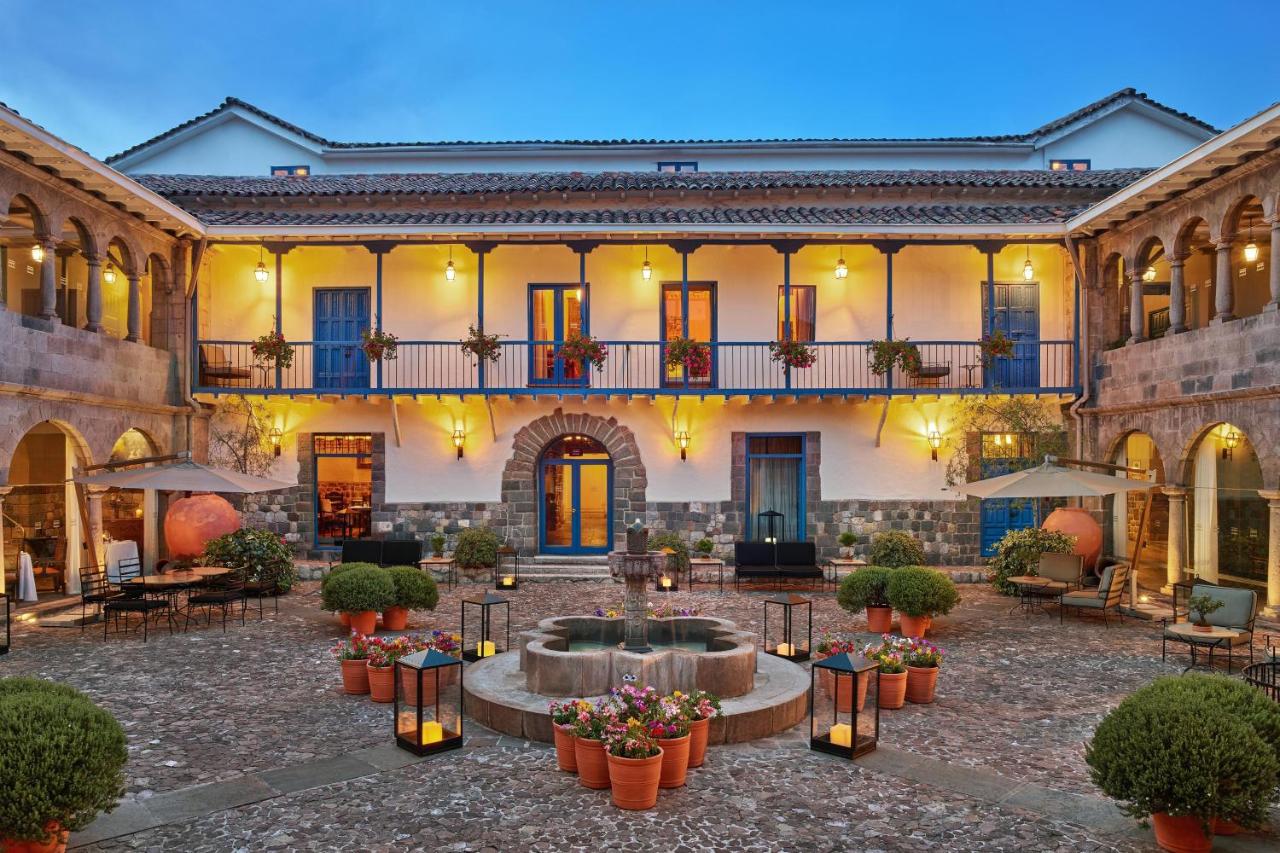 Soak up the five centuries of history within these four walls, positioned opposite QoriKancha (the Temple of the Sun). The building is itself a historic landmark, filled with stone archways, 195 pieces of original Hispanic art and ornate gilded antiques. Bedrooms are decorated in a traditional colonial style, ranging from doubles to one bedroom and family suites. Its Andes Spirit Spa contains the only thermal circuit in the city, with treatments using Germaine de Capuccini. Palacio del Inka has two restaurants – Inti Raymi and Rumi. And the hotel is home to some very cute, fluffy alpacas.
Hotel Aranwa Cusco Boutique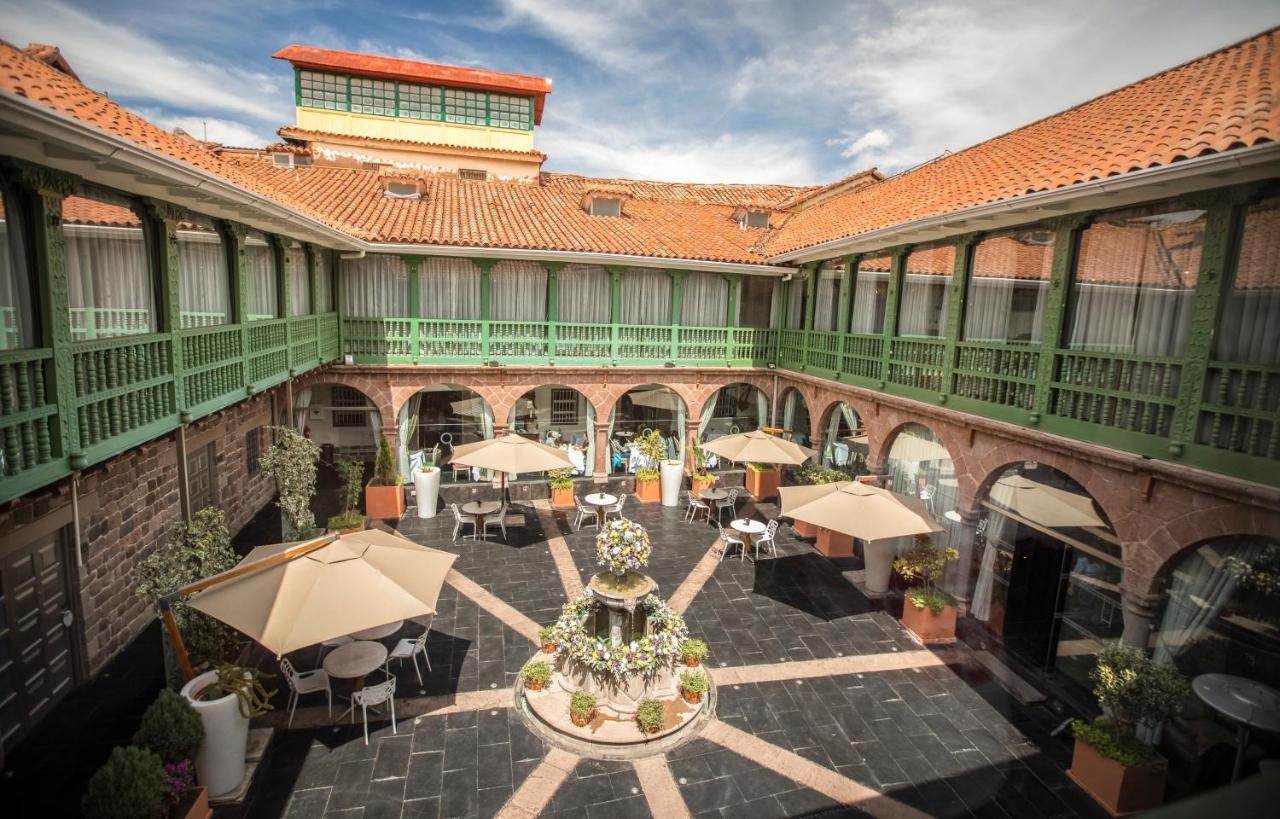 As much a museum as a hotel, this 16th-century mansion holds an impressive range of chandeliers, pillars, polished wooden and stone floors, antique furniture and in excess of 300 pieces of colonial artwork – some of which are priceless. 43 bedrooms come with an innovative intelligent oxygen system, iPod docks, DVD players, minibars, organic toiletries, bathrobes and slippers – some have wooden four-poster beds and sitting rooms. Visit UNNO spa to gain a balance of mind, body and soul. Dine at the Mishti for a taste of Peru and at the Khasikay Bar for tapas and pisco-based cocktails.
JW Marriott El Convento Cusco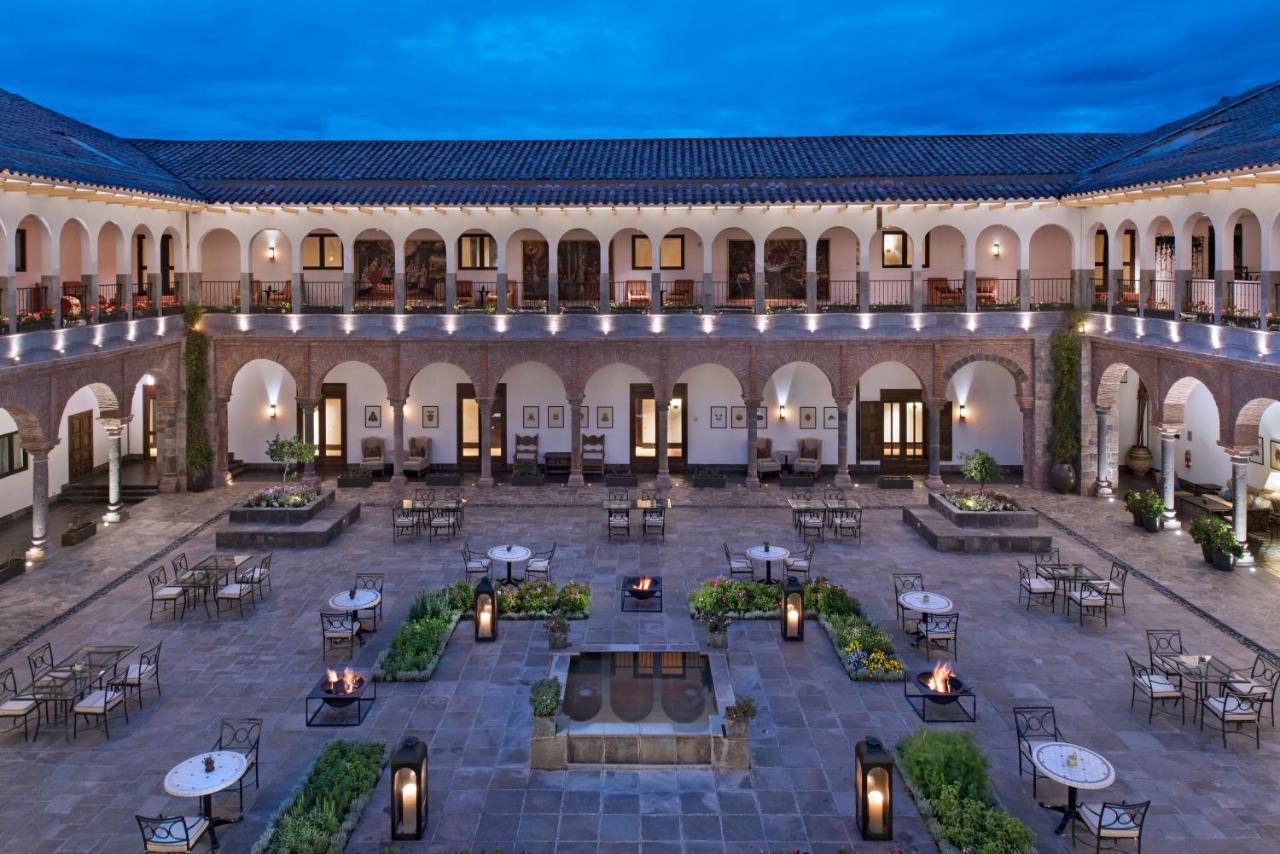 If you want access to a swimming pool, book a room here – it's one of the few hotels in the city to have one, alongside an experience shower, steam room and sauna. Made to impress, JW Marriott El Convento features a lobby swathed in crystals and a grand open-air courtyard. Guests can take daily guided tours of the Inca artifacts on the basement, peruse its displays of modern art and dine on Andean dishes at Pirqa (kids get a special menu designed for little 'uns). Rooms are unique, all with plenty of tech. Some suites have a balcony or terrace and one has an original Inca Wall.
Lima
Miraflores Park, A Belmond Hotel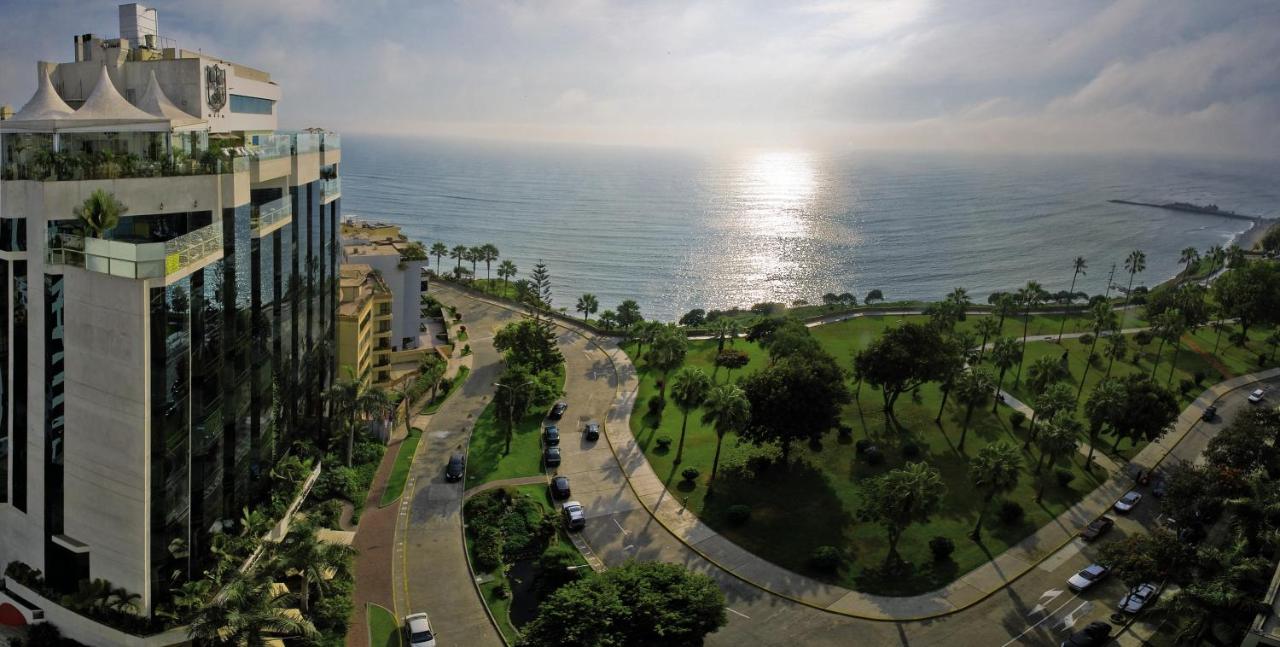 Its perch atop an oceanside cliff provides some epic views from the Belmond in Lima – best enjoyed when swimming in the heated outdoor rooftop pool, sheltered by high glass balustrades (those wanting their own private pool and terrace can book the Presidential Suite). And if you'd rather observe a water feature, pop down to the pond, where you can see its resident turtles taking a dip. The Zest Spa offers welcome massages after hot days of exploring and you can eat in three venues; Tragaluz, the 11th-floor Observatory and the Belo Bar. Miraflores Park has 89 bedrooms in total and is set in verdant gardens – a glamorous high-rise urban sanctuary.
JW Marriott Hotel Lima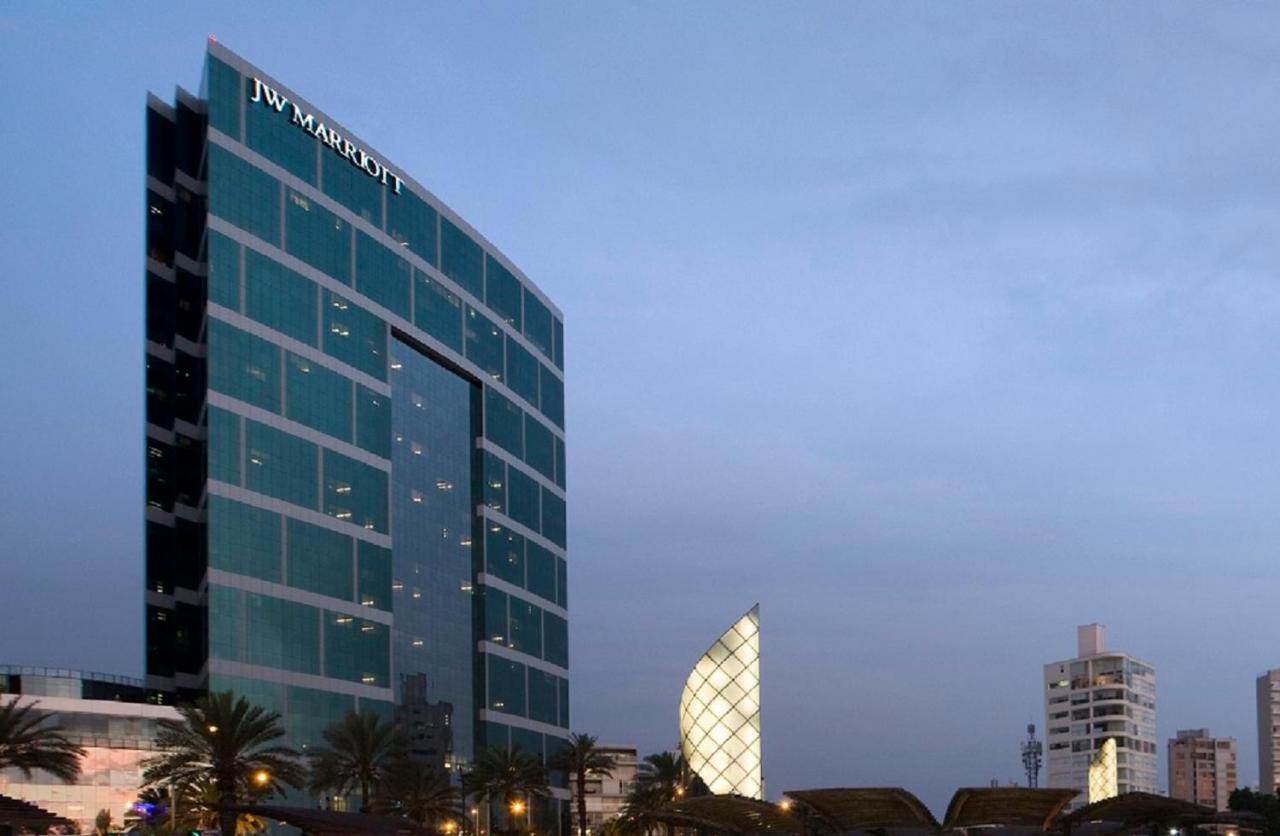 The wide yet narrow glass exterior of the Marriott is quite a landmark on the oceanfront horizon. Like Milaflores Park it is encircled by greenery, with easy access to the beach – its expansive windows ensure guests are exposed to these fine views as frequently as possible. Indeed the vast majority of its 300 bedrooms face the sea. Parents can book interconnecting rooms and there are three accessible bedrooms. The hotel has two restaurants, one specialising in ceviche and sushi, the other in Peruvian-Western fusion food with a menu for kids.
Country Club Lima Hotel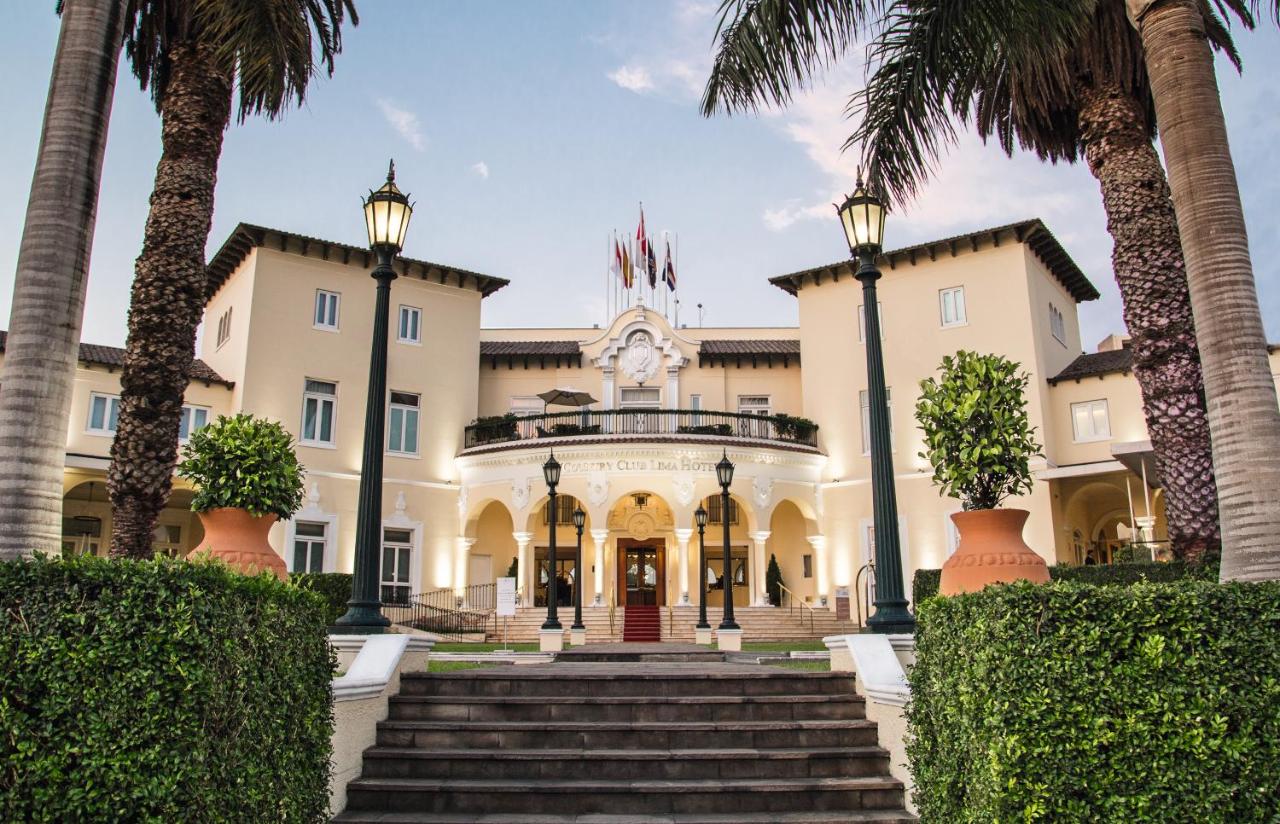 Dating back to 1927, this building is a Peruvian Cultural Monument; guests are greeted by palm trees, a grand white frontage and polished marble floors in the lobby. It's found in the San Isidro district, a residential area away from the central hubbub, allowing for a more refined and classic ambience conducive to fully relaxing. Those staying in one of the 83 bedrooms and suites receive exclusive access to the hotel's Lima Golf Club and the Yaku Spa, and can dine at its gourmet establishment, the four-time winner of the Summum Award for the best restaurant in Lima, Perroquet.
AC Hotel by Marriott Lima Miraflores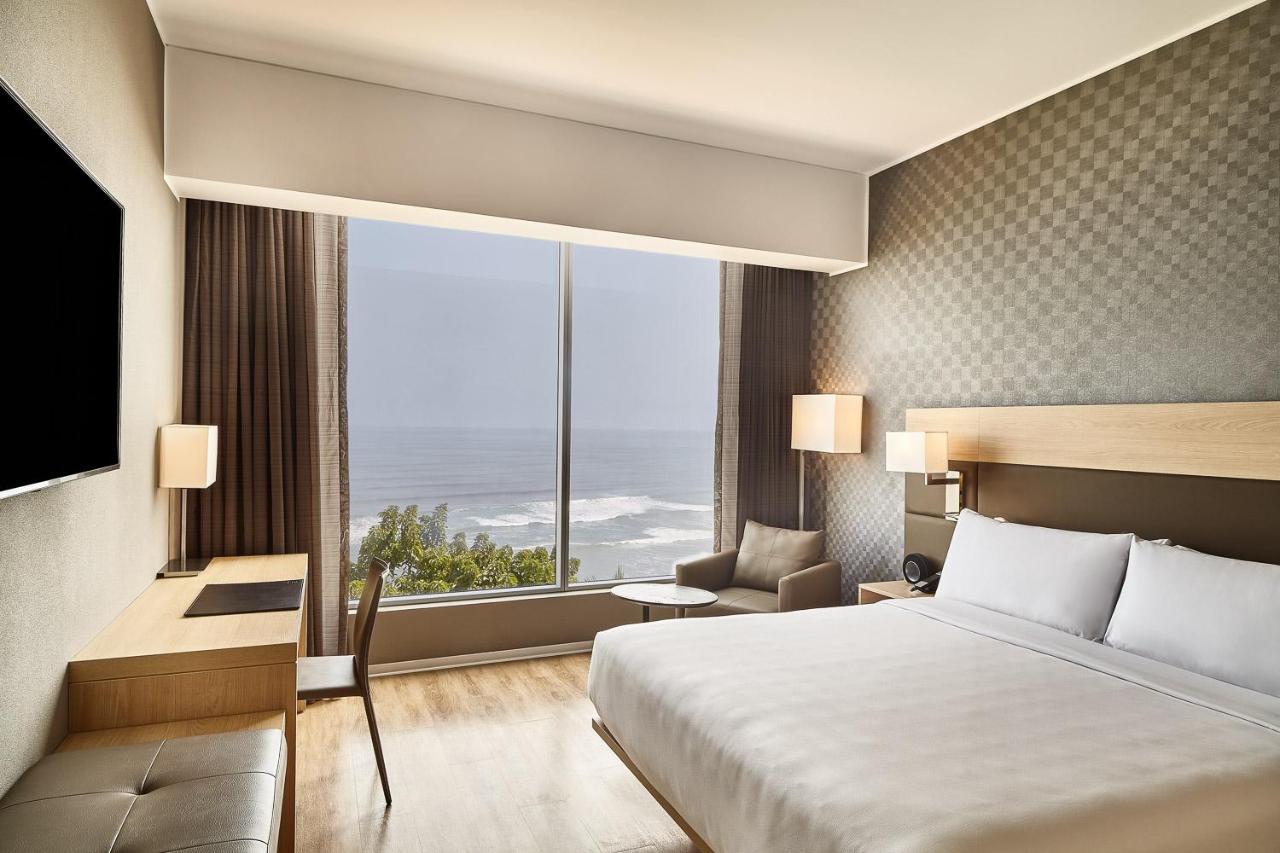 Right on the boardwalk and connected to a shopping centre, the AC Hotel places you in the heart of the desirable Miraflores neighbourhood. A car will collect you for the short journey from the airport, then on arrival, the 24-hour front desk will arrange for you to be shown to one of 139 rooms; all offering laptop-compatible safes, soundproofing, pillowtop mattresses, hydro massage showers, designer toiletries and Netflix. The AC Hotel by Marriott also has an in-house art gallery, a rooftop terrace with stunning ocean views and eateries including Saladero, Insumo and the AC Kitchen.
Hyatt Centric San Isidro Lima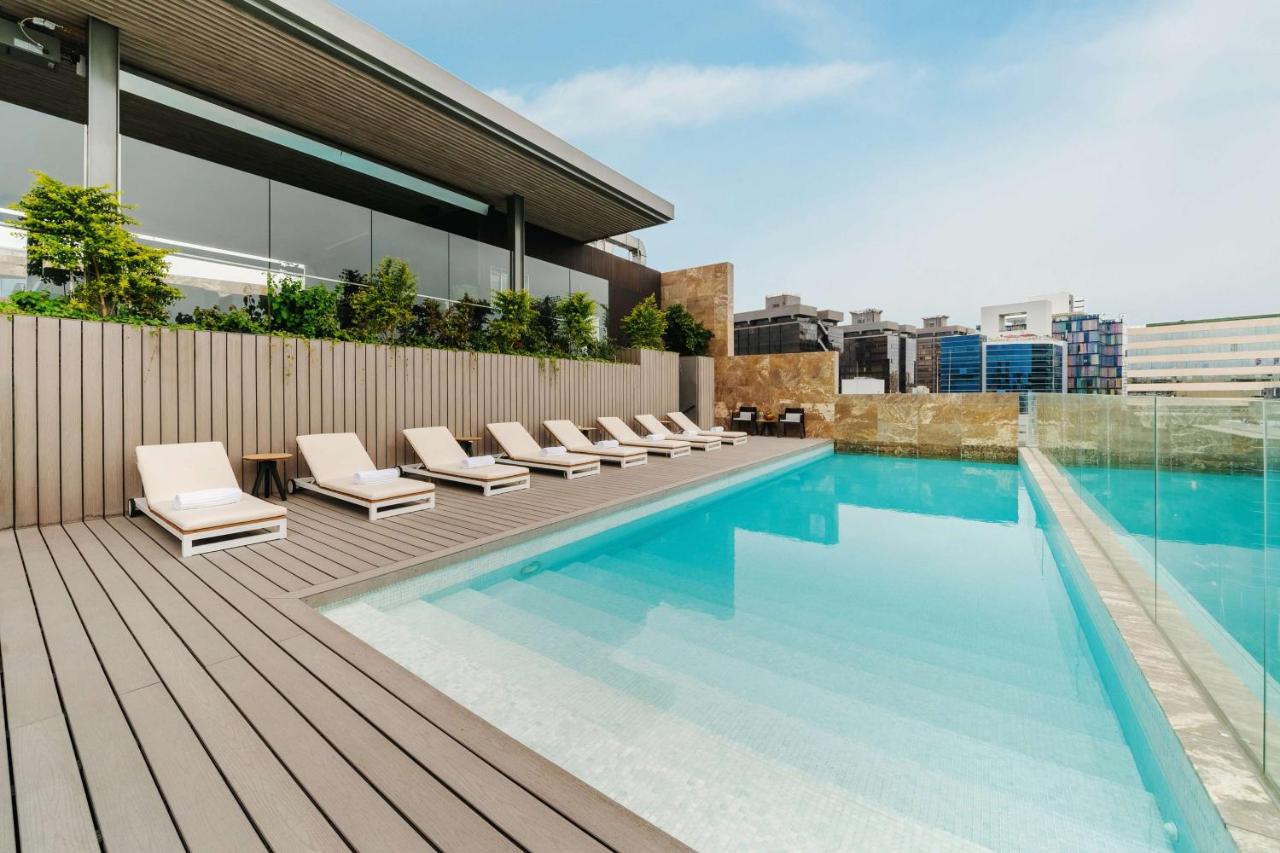 Stay in the ten-storey Hyatt Centric, in the city's business district – a tranquil area with olive groves, where embassies, ruins and top restaurants stand shoulder to shoulder. 254 bedrooms (all with workstations, 55" HDTVs and blackout drapes) showcase Peruvian craftsmanship and artwork, while a rooftop pool with its glass balustrade and cushioned loungers is the place to unwind. Also on the top floor is the swanky Celeste Solar Bar, inspired by the high haunts of NYC. The French-meets-Peruvian bistro, Isidro Bistró Limeño, serves up incredible ceviche and there's a deli, Awake, for snacks and coffees.
Machu Picchu
Belmond Sanctuary Lodge
Boasting the enviable status of being the only accommodation to actually be set at the entrance of Machu Picchu, the Belmond Sanctuary Lodge is a very convenient and suitably luxurious place to stay. Guests have the opportunity to enjoy a leisurely breakfast on the terrace while gazing at the orchid gardens before completing a short stroll into the national park. There are 32 guestrooms to choose from, most of which come with their own patio areas where guests can dine in style. The onsite Tampu restaurant offers excellent Peruvian cuisine such as stuffed alpaca and fish ceviches, while guests who are especially hungry after a day of exploring the ruins can indulge in the Tinkuy buffet restaurant. A range of activities are available on the site from yoga and al fresco massages to Pisco tasting sessions in the bar.
Inkaterra Machu Picchu Pueblo Hotel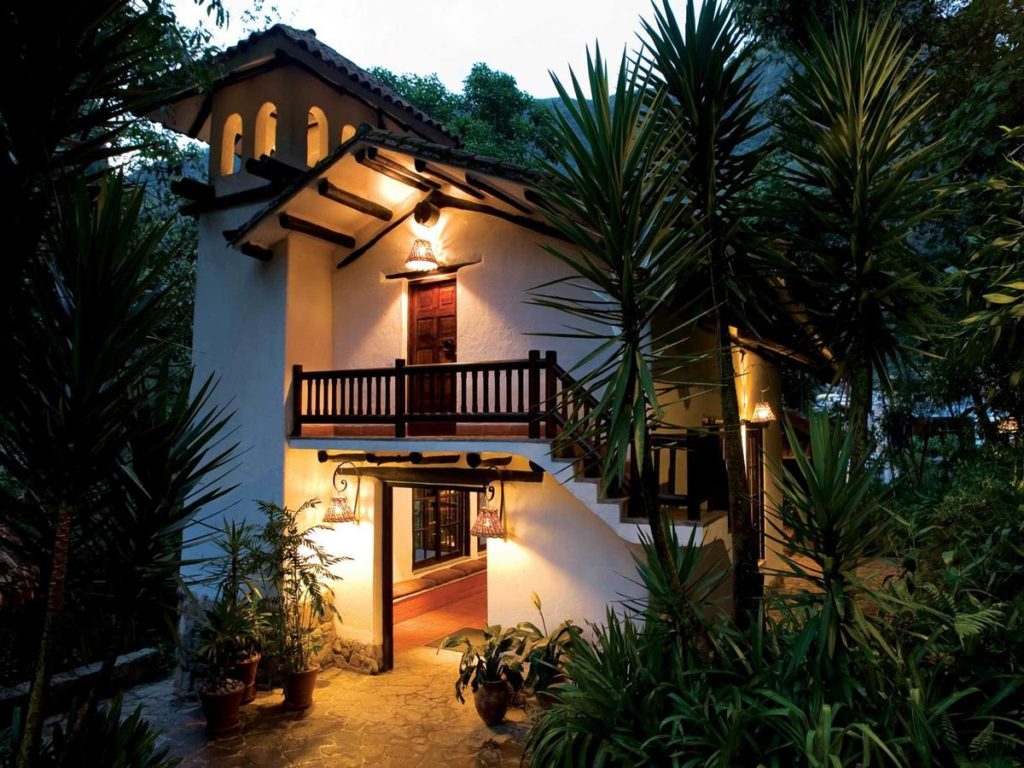 Set on the bank of a gently flowing river in the charming town of Aguas Calientes, the Inkaterra Machu Picchu Pueblo Hotel offers rustic-chic guestrooms as well as excellent in-house guides. The hotel is set in a densely wooded reserve at the foot of the misty mountains and serves as a real haven for nature lovers. The hotel complex consists of low-slung colonial-style buildings, which are connected by a series of rough cobbled footpaths, while the interiors are elegant with subdued lighting and décor and splashes of colour provided by Andean and tartan alpaca blankets. True luxury lovers will want to make sure that they book one of the huge villa rooms, which come complete with wood-burning fires, large dining areas and cosy living spaces. The onsite Café Inkaterra has a roof thatches with palm leaves and provides guests with views over the railway line as they enjoy dishes such as causas, lomo saltado and alpaca meat.
Sumaq Machu Picchu Hotel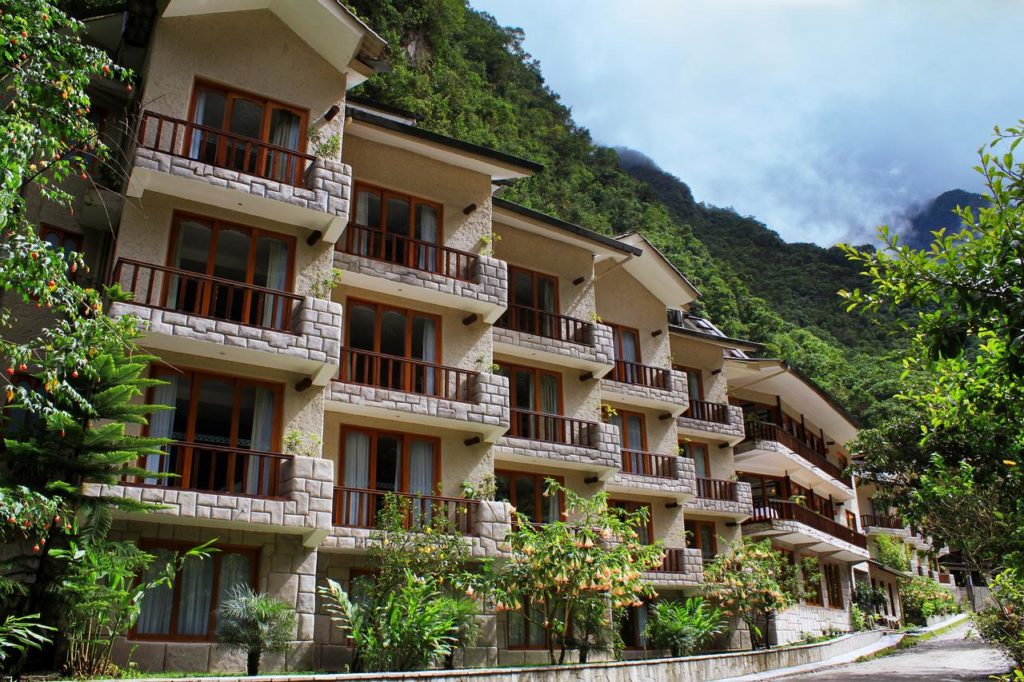 This elegant establishment has a reputation for being one of the finest hotels in the whole of Peru due to its sumptuous guestrooms and gourmet dining opportunities. The hotel can be found on the edge of Aguas Calientes and provides guests with stunning views across the steamy valley all the way to Machu Picchu. The polished wooden floors and hardwood furniture that can be found throughout the hotel is accented by colourful Peruvian rugs and bright and bold paintings. Guests are treated to huge marble bathrooms, while the rooms that face out onto the valley are especially stunning and should not be missed.