Many come here for the annual chocolate festival, Eurochocolate, a testament to the city's sweet passions. But it's also a fascinating place to delve into Etruscan history at the National Archaeological Museum and taste world-class wines. The University of Perugia infuses the city with youthful energy, enriching its cultural scene with music, art, and literature. While the Rocca Paolina offers sweeping views across Perugia. Whatever your reason for coming, this authentic Italian destination provides an experience that lingers in your heart long after you depart. Make it all the more memorable at one of these hotels.
Sina Brufani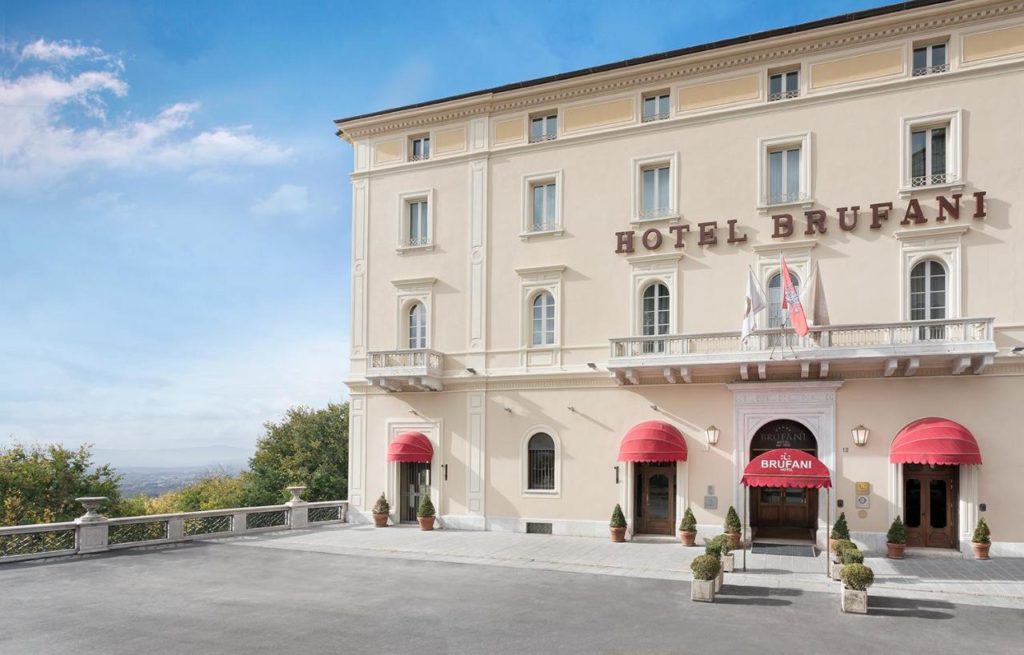 As the only five-star hotel in the centre, this is the place to stay for access and opulence. Opened in 1884, it retains the foundations of an ancient Etruscan settlement dating back three millennia. These ruins can still be viewed, illuminated behind a transparent panel. Indeed, everywhere you turn here, there's history; the swimming pool and Turkish bath are set under medieval vaults, creating a most atmospheric wellness suite. Sina Brrufani has an award-winning bar and Collins' Restaurant, as well as 94 grand bedrooms and a stunning roof terrace with views across Umbria.
Borgobrufa Spa Resort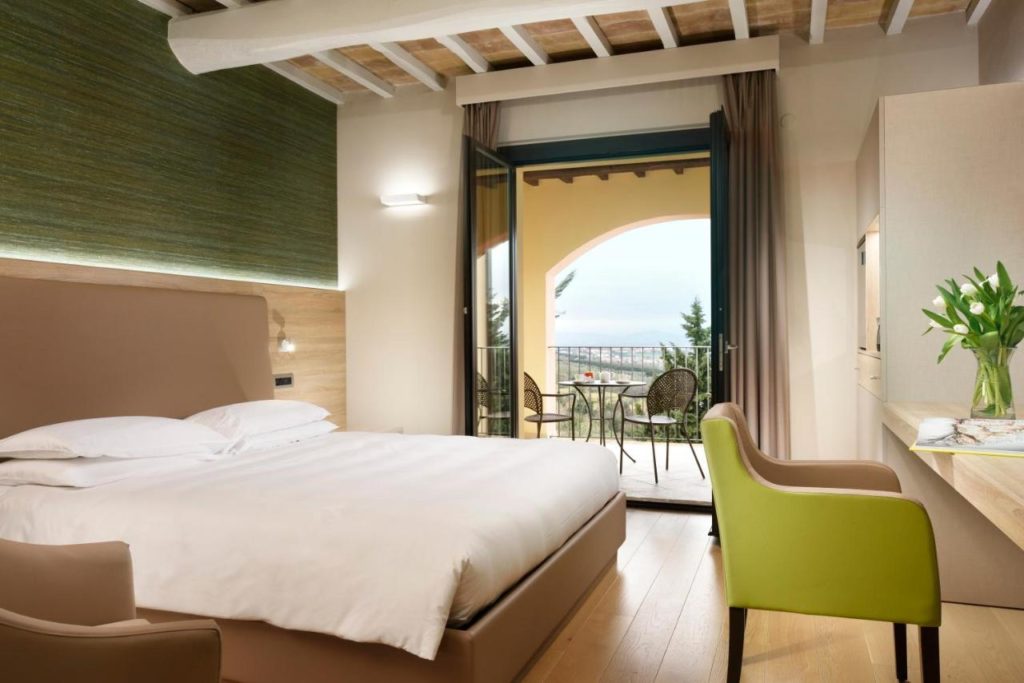 Stay a little further out of town (but just a 15-minute drive from the airport), among the region's vineyards. The Borgobrufa Spa Resort is only for adults and encompasses 29 acres. The architecture blends seamlessly with the traditional buildings, yet is fully fresh and modern. Some of its 50 rooms have private terraces with pools, and in-suite jacuzzis or alfresco hot tubs. Swim in the outdoor hydrotherapy pool, book a couples' massage and dine by candlelight, sampling produce from the grounds. The food at Borgobrufa is gourmet and beautifully presented.