Indulge your renaissance soul in the Tuscan town of Pienza. Found in the province of Siena, part of the historical region of Val d'Orcia. Famed for its cheese (made using the flavour filled aromatic milk farmed from neighbouring sheep pastures), Pienza is considered to be the global capital of pecorino; visit on the first Sunday in September to experience a festival dedicated to the foodstuff. But it's not all about the dairy products, Pienza's stone architecture, little lanes, city walls, Diocesan Museum, bell tower and restaurants make it a charming base for your exploration of Tuscany.
La Bandita Townhouse Hotel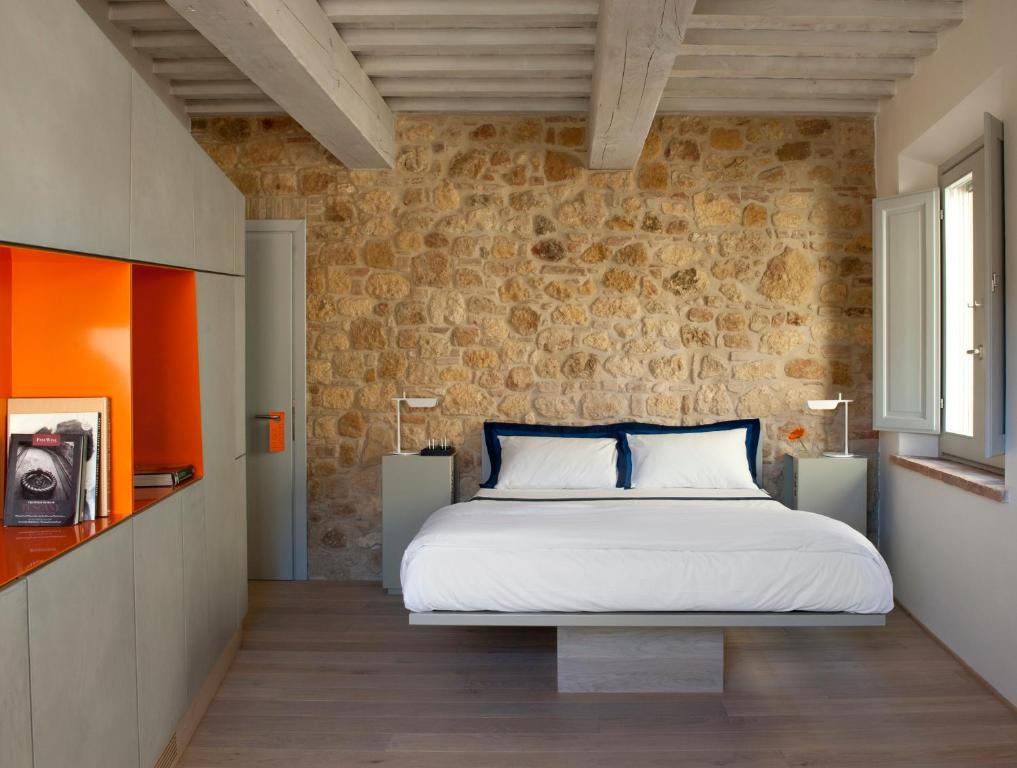 Set in the historic centre along a cobblestone lane, La Bandita is a 12-bedroom residence owned by ex Sony Music mogul John Voigtmann. A rambling 15th-century palazzo (home to nuns for over five centuries), the townhouse has exposed walls and original features, melded with industrial touches. Its Caffe restaurant and bar enables diners to interact with the chef as meals are prepared using the freshest Tuscan ingredients. And there's a covered outdoor area for drinks, inside the hotel's walled medieval garden. La Bandita also has a library lounge with a collection of vinyl, an honesty bar and a relaxation area with a Turkish bath.