One of the oldest cities in Poland, Poznan is very beautiful and unique, yet remains untouristy. There are some quirky attractions that make it a great choice for those seeking an alternative city break; pay a visit to the Poznań Croissant Museum and Poznańskie Muzeum Pyry (a museum dedicated to potatoes), stop by the mechanical goats' bizarre butting display every day at noon outside the City Hall and view the Voldemort Putin street art by Kawu that received a deluge of recent media attention. As Poznan lies between Warsaw and Berlin, it's an ideal option for a European road trip stop-off.
Puro hotel Poznan, Stare Miasto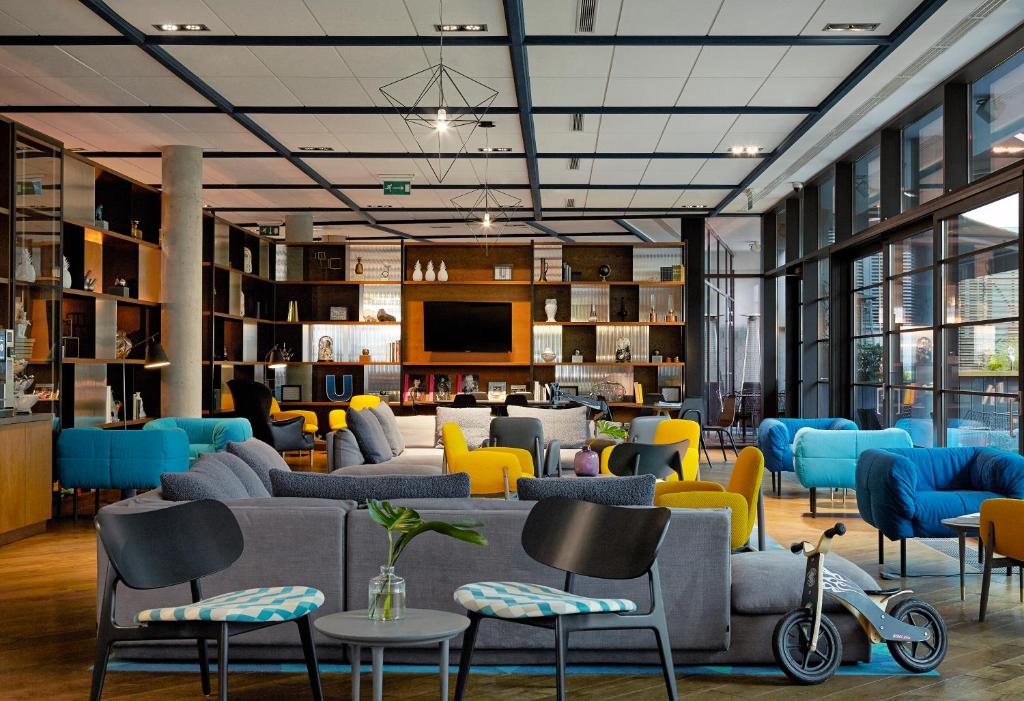 This hotel reflects the arty modern design seen in the city, along with its sense of history. Decor has been chosen to reflect its surroundings (although it was actually a London Studio, Backsheep, that was behind the design). Bedrooms take advantage of the natural light, with furnishings that give a nod to retro styling. And with Hilding beds and soundproofing, guests are afforded a quality night's sleep. The cafe, bar and restaurant are all one here, in the form of NIFTY No. 20. The hotel is very central for sightseeing, bars and restaurants, and is found in the cultural former Jewish quarter.
Sheraton Poznan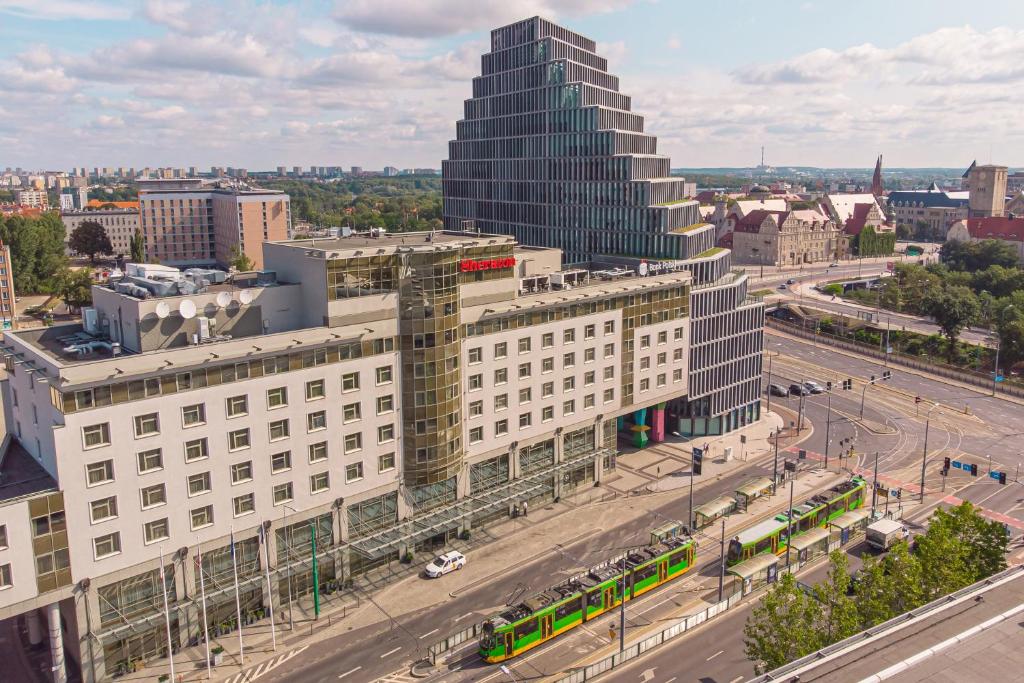 With ergonomic work areas and Sheraton Signature Sleep Experience Beds, the 180 accessible bedrooms and apartments at this Marriott property are a smart choice for business travellers. And as only those over 18 (plus four-legged friends) are allowed to stay, it has a suitably grown-up vibe. Leisure facilities include a heated indoor swimming pool, a fitness centre and a sauna. Its all-day dining Rynek Restaurant has been inspired by the city's food markets, while the hotel's second restaurant, SomePlace Else, serves Tex-Mex food and cocktails in the evenings (Tuesday to Sunday).