Home to the 2016 Olympic Games, Rio de Janeiro is a city used to welcoming the world. Rio's Copacabana and Ipanema beaches are iconic, celebrated in classic songs, and are playgrounds to the rich and famous. A colourful, vibrant place with some wild nightlife, delicious indigenous food and a passionate approach to life, Rio is the kind of destination that appears on bucket lists. The hotel you choose when holidaying here is important too, many boast an intriguing history, world-leading hospitality and incredible facilities.
Copacabana Palace, A Belmond Hotel, Rio De Janeiro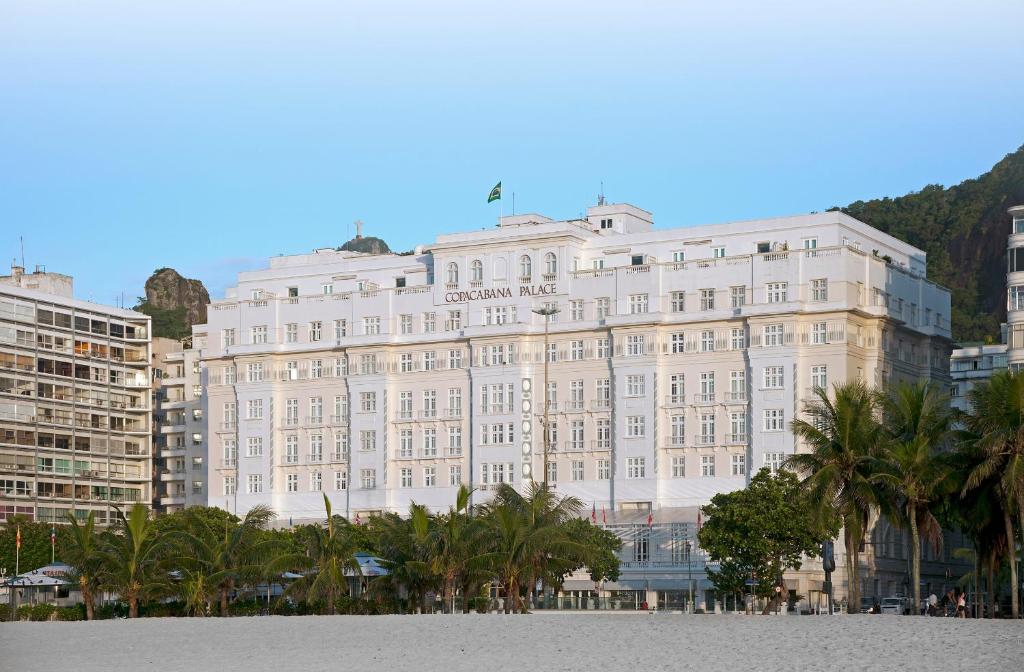 A shining example of Rio's glamour, this neo-classical Grande Dame has been in business since the roaring twenties. It faces out onto the beach, where guests can receive a waiter drinks service. On the third floor, there's a rooftop tennis court and a large glitzy pool area. The food and drink offer comprises the terrace Pérgula restaurant, Italian eatery Cipriani and Mee, a Michelin starred establishment under the direction of Ken Hom. Guests who've stayed at this landmark hotel include Prince Charles, Mick Jagger, Madonna, Cameron Diaz, Tom Cruise, Paul McCartney, and Lenny Kravitz. Black and white prints of past patrons adorn the walls, while chandeliers, wood panelling and marble add to the palatial feel.
Hotel Fasano Rio De Janeiro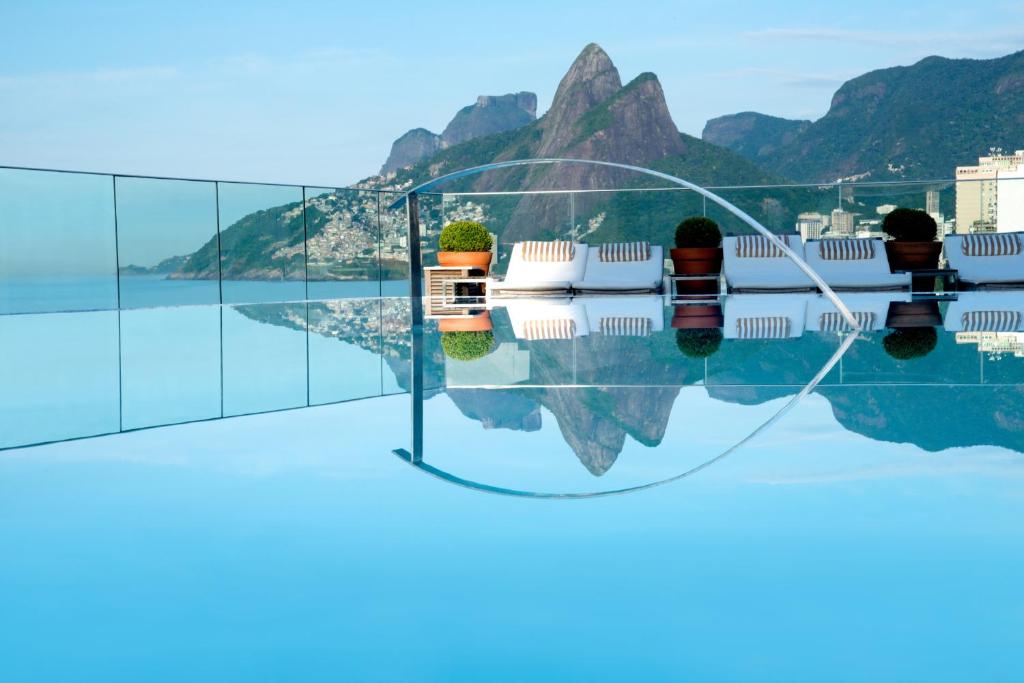 A glass-walled infinity pool overlooking Sugar Loaf Mountain and the ocean is the epitome of contemporary elegance at Hotel Fasano Rio De Janeiro. The French designer Philippe Starck had a hand in creating this 91 bedroom property with a spa, resulting in a modernist industrial chic finish sporting hints of retro. Dine on imaginative seafood dishes at Fasano Al Mare and spend the later part of the evening listening to live bands and DJs, while sipping on exotic cocktails at Barreto Londra. This Ipanema facing hotel is favoured by the likes of Madonna, Beyonce, the Beckhams, Lady Gaga and One Direction.
Hotel Emiliano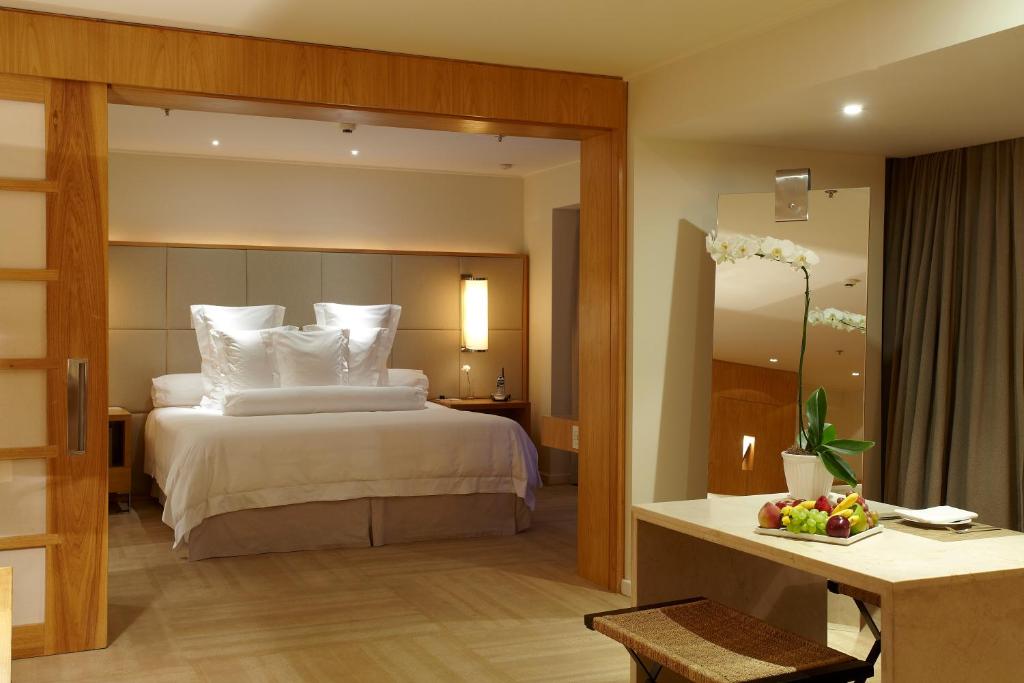 Another example of modernist architecture, Hotel Emiliano is the work of native designer Arthur Casas. The decor pays homage to Rio's mid-century heyday, with neutral tones and a minimal approach. A restaurant, Emilie, serves forward-thinking Brazilian-French fusion cuisine and features a huge tropical living wall. On the rooftop, a long, narrow infinity pool overlooks Copacabana Beach. Treatments at the Santapele Spa are all about rebalancing the body and are based on the three pillars of relaxation, revitalisation and detoxification. Crisp white linens and tan leather armchairs are found in the bedrooms, along with Santapele toiletries (Emiliano's own brand).
Santa Teresa Hotel RJ Mgallery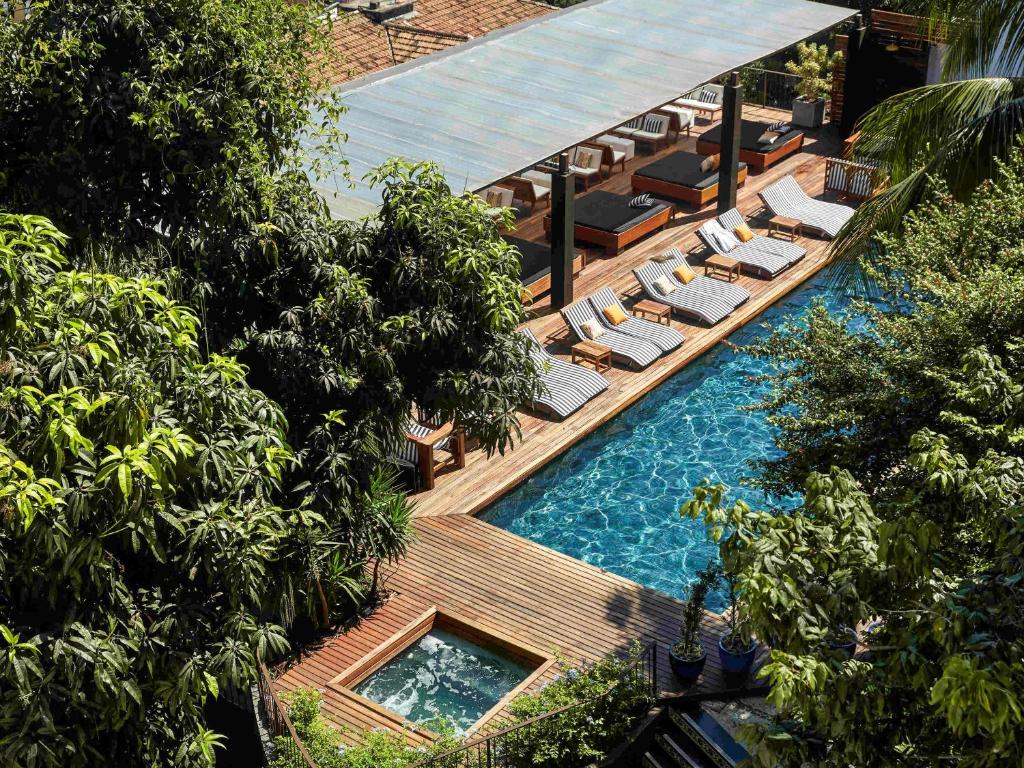 A coffee farm in the 19th century, Santa Teresa is named after the neighbourhood in which the hotel resides, with decor inspired by the property's own heritage; native materials such as burnt cement, lime, wine and golden slate, tropical woods, banana, buritia and bacaba fibres have been used in the design. Accommodation is made up of apartments and suites beside fruit-filled gardens, and artworks by Sergio Rodrigues, Studio Vitty and Rock Lane are showcased throughout. The MGallery Collection hotel also has a pool with views over Guanabara Bay, Le Spa, Térèze restaurant and Bar dos Descasados.
JANEIRO Hotel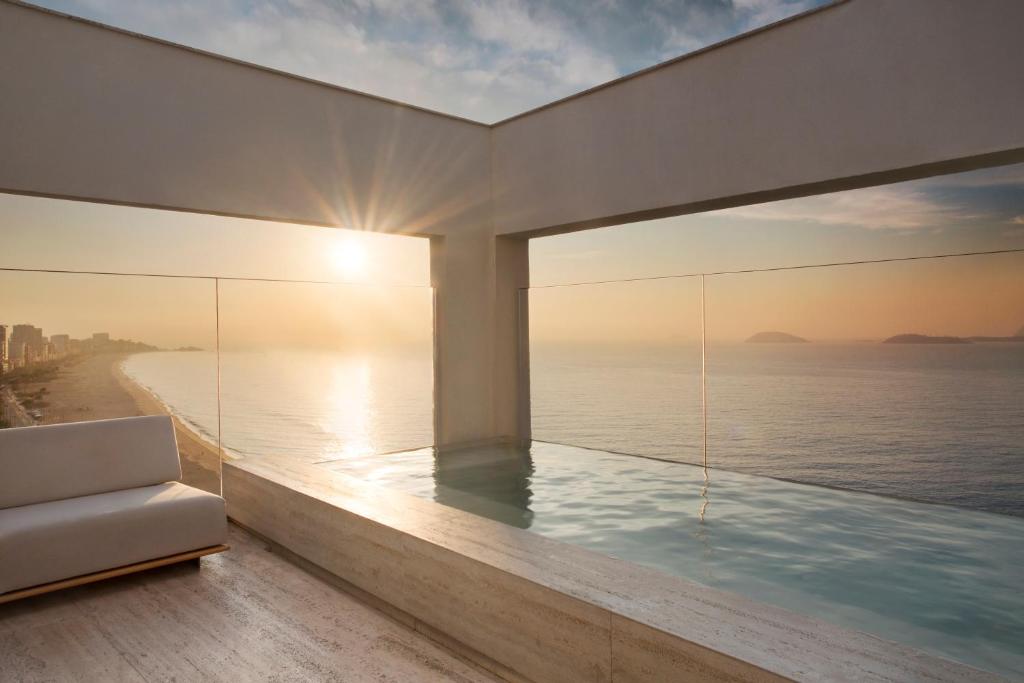 In 2018 Osklen designer Oskar Metsavaht created JANEIRO, a boutique hotel with 51 apartments. Found in Leblon, a residential ocean-fronted district, the eco-minded property is all about simplicity (Metsavaht himself created the concept 'ASAP' – as sustainable as possible – an ideology implemented at the venue). Materials such as blond freijó wood, travertine marble, pirarucu fish skin leather and organic cotton linens meld with circular porthole style plate glass windows, wicker hanging chairs, black and white photos and floating staircases. The Little Pool Bar proffers views across to Two Brothers mountain, while a ground floor bar and restaurant look out onto the street. JANEIRO has two further restaurants, one of which serves Japanese tasting menus.
Grand Hyatt Rio De Janeiro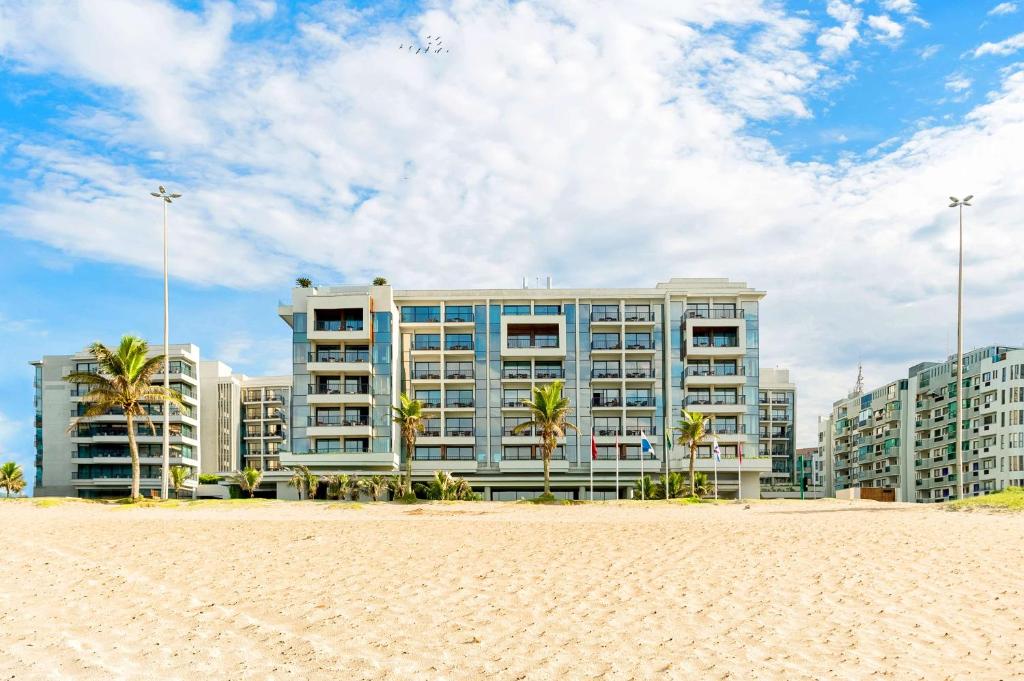 An urban resort designed to suit all types of travellers, the Grand Hyatt in Rio is located in Barra da Tijuca. Backing right onto the beach, hotel staff are on hand to provide towels, parasols and refreshments. Or guests can venture below ground, to a serene spa and a fitness suite. On the other side of the Grand Hyatt lies a large lake, with hills beyond – rooms facing either this vista or the sea can be booked. Like JANEIRO, this venue offers a Japanese tasting menu, along with Italian and Brazilian restaurants. More family-friendly than some of the other big names in the city, Grand Hyatt has a programme of weekend activities for little ones.