But a brief hop across the channel, Saint-Malo is Brittany's pretty port town. Its location makes it a frequent docking point for cruise liners these days, but its heritage stretches back as far as one century B.C. The town's ramparts and towers stand out on approach, the land edged by golden sandy beaches that, at low tide, provide direct access to nearby islands. A tidal pool provides extra safe swimming opportunities for young families, with dive points a little further out giving older kids and teens hours of fun. Plus there are plenty of outdoor eateries, markets and an aquarium.
Le Grand Hôtel des Thermes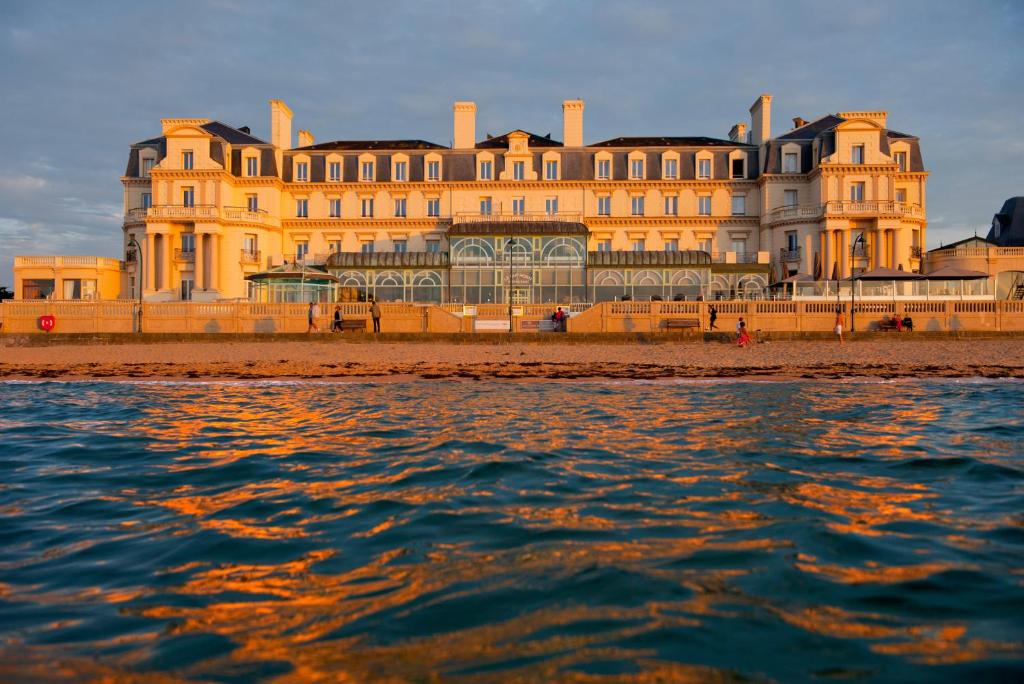 Ideally located beside the bay, this five-star resort has amenities for those of all ages: a kids club, water sports, hair and beauty treatments, a boutique, outdoor and indoor heated saltwater swimming pools and four restaurants. Designed in the Belle Époque style it has plenty of original features and panoramic sea views. The Thalasso Spa is perhaps Le Grand Hôtel des Thermes' highlight, with sea-themed treatments, a hammam, sauna and a toasty seawater labyrinth which can be walked or swum through via 194 underwater jets, currents, counter-currents, showers and bubble baths.
Hotel Oceania Saint-Malo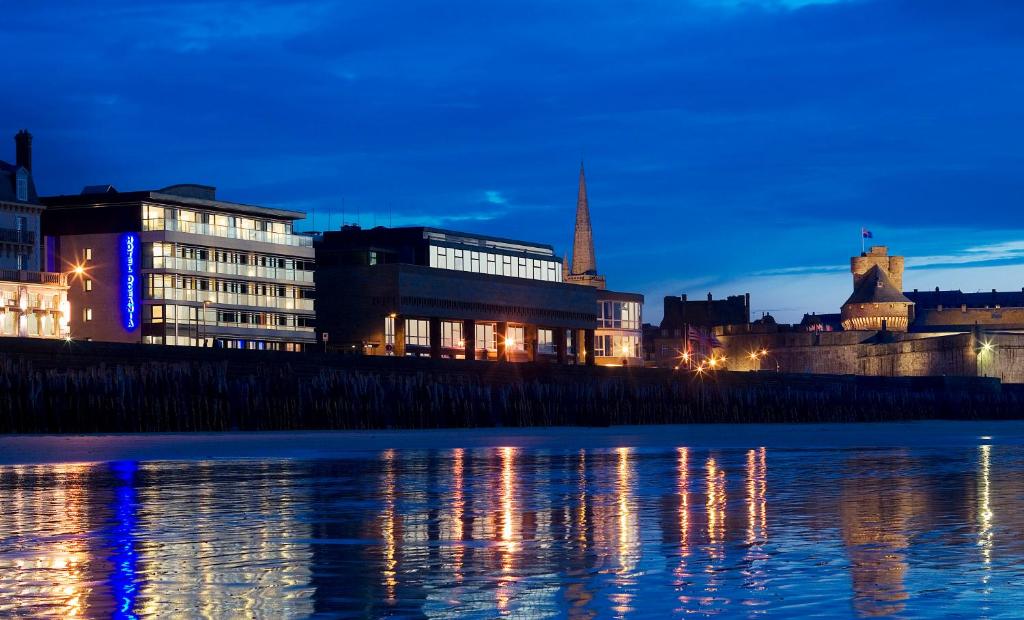 Perched on the Sillon beach, many of the 76 rooms at this four-star hotel have sea view balconies. Wellness is a central theme at Oceania Saint-Malo. Here you can try Longe Tonic (a type of aqua aerobics), swim in the outdoor stainless steel pool (or the indoor pool), relax in a hot tub on the leafy patio, book a massage and ease aching muscles in the hammam. A hot and cold breakfast buffet is served either indoors or on the bay-fronted terrace, the in-house bar mixes delicious cocktails into the night and lunch/dinner can be ordered as room service – be sure to pre-order the epic seafood platter.