Salzburg is a city steeped in history and tradition. Many attractions can easily be reached on foot or by public transport. The old city, west of the river, was designated a UNESCO World Heritage site in 1997. Salzburg offers accommodation for all tastes and budgets. From modern luxury hotels and family-run bed and breakfasts to 300-year-old farmhouses, visitors are spoilt for choice. Many hotels are located around the Congress House, in the city centre, northeast of the Salzach River. Another popular area is just north of the Kapuzinerberg, the large hill overlooking the city.
Read our guide to the best luxury hotels in Vienna
Hotel Sacher Salzburg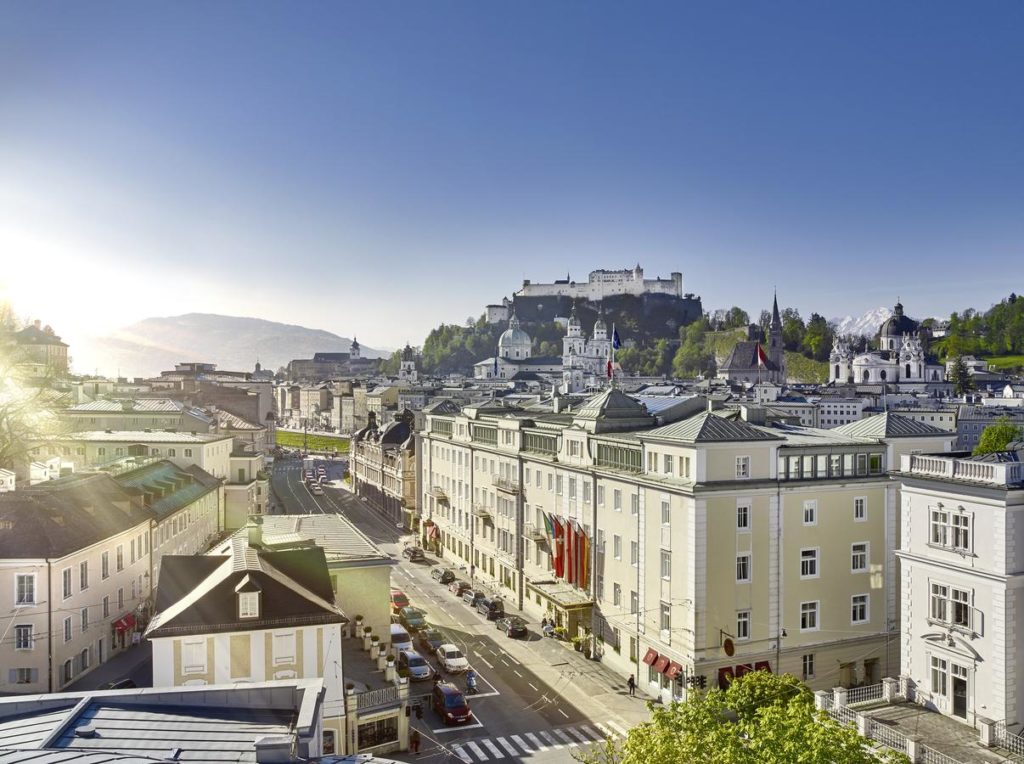 This elegant hotel is set right on the bank of the Salzach River and originally opened its doors in 1866. The public areas are filled with impressive antiques, while the guestrooms located on the upper floors feature stunning views of the Old Town. There is a large sauna and steam room for guests to unwind in, while the gym is fully loaded and features modern exercise equipment. Indulging in a cocktail or two on the river terrace is an experience that guests will not want to miss, while the onsite Zirbelzimmer is the perfect place to sample traditional Austrian cuisine such as baked pike perch and roast guinea fowl.
Hotel Schloss Mönchstein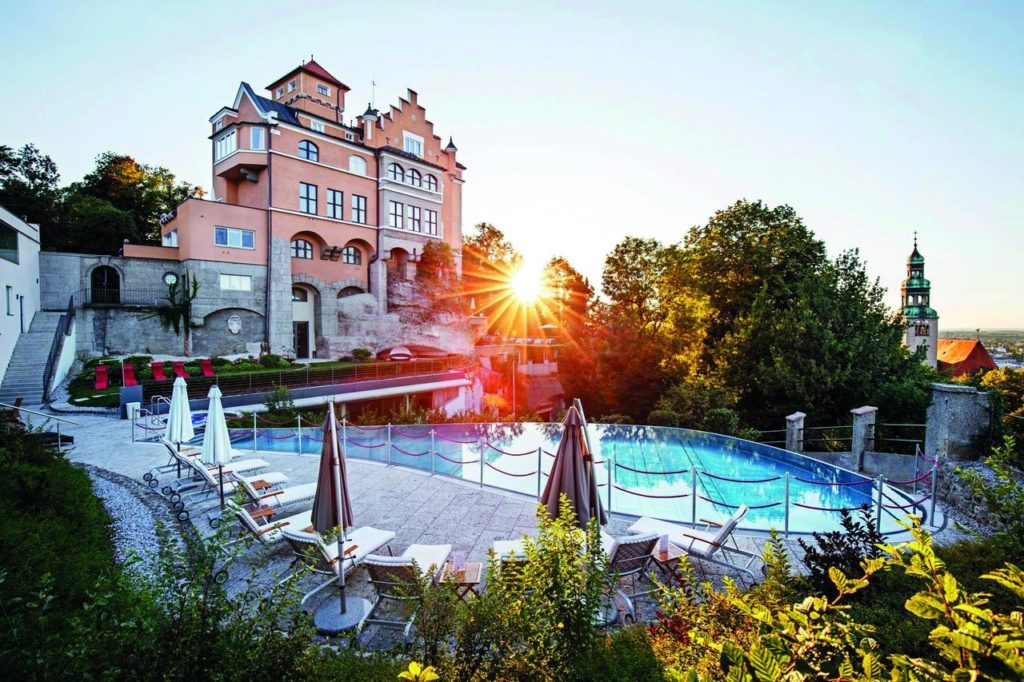 Guests who want the chance to feel like royalty are sure to love staying in this magnificent castle, which is set high on a hilltop overlooking the Old Town. Panoramic city views can be enjoyed by taking a stroll through the surrounding forest, while the infinity edged outdoor swimming pool also allows guests to soak up the view while unwinding in style. There is also an outdoor hot tub to make use of, while guests are made to feel truly special with a welcome drink, complimentary fruit basket and Guglhupf cake. Seekers of pure relaxation can choose from a wide range of treatments in the Mönchstein SPA, while the Glass Garden restaurant has won several awards for excellence and is set with a terrace where guests can take in idyllic views of Salzburg while they dine in style. There are several different styles of rooms and suites to choose from and each suite is especially lavish with rich furnishings and huge windows providing a choice of city or garden views from their balconies.
Hotel Bristol Salzburg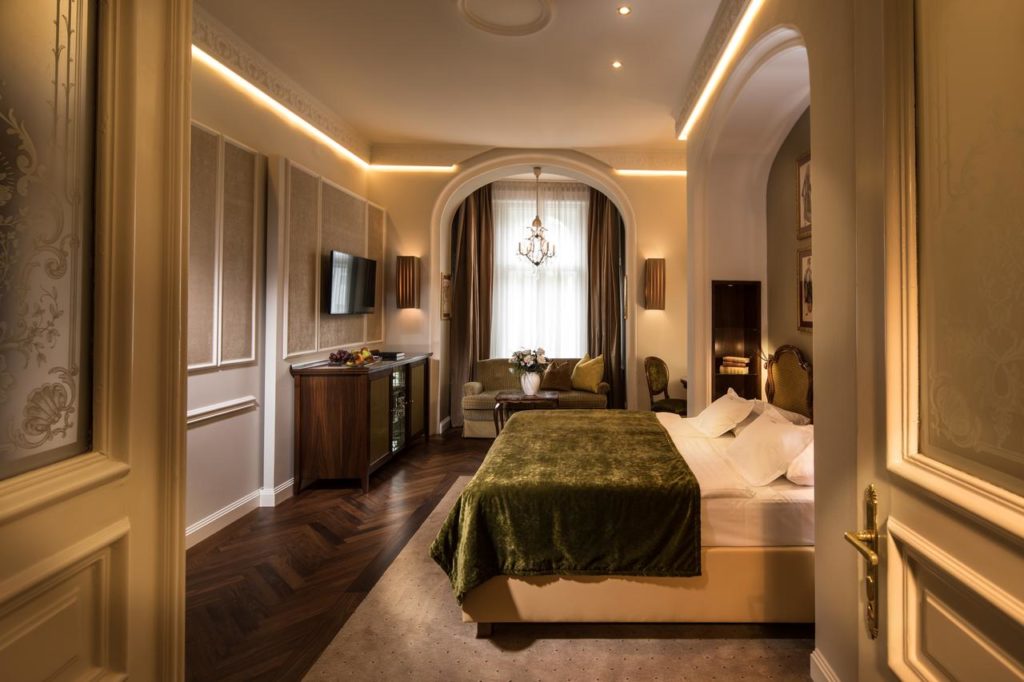 Set opposite Mozart's former home in the very heart of Salzburg's right bank, Hotel Bristol Salzburg boasts timeless grandeur. Guests are sure to be impressed by the chandelier-lit interiors, polished service and rooms filled with antiques. Breakfast is designed to be a grand affair and is served in the simply stunning Crystal Ballroom. An elegant wrought-iron staircase leads the way up to the guestrooms, which are set with plush drapes and fabrics, with warm tones and antique furnishings. The Street-facing rooms provide stunning views of the Makartplatz with the fortress in the distance, while the courtyard rooms are also very pretty. People who demand nothing but the best should make sure that they reserve the Makart Room, which boasts a powder-puff pink bathroom and a huge living room to lounge in while enjoying first rate service.
Hotel Goldener Hirsch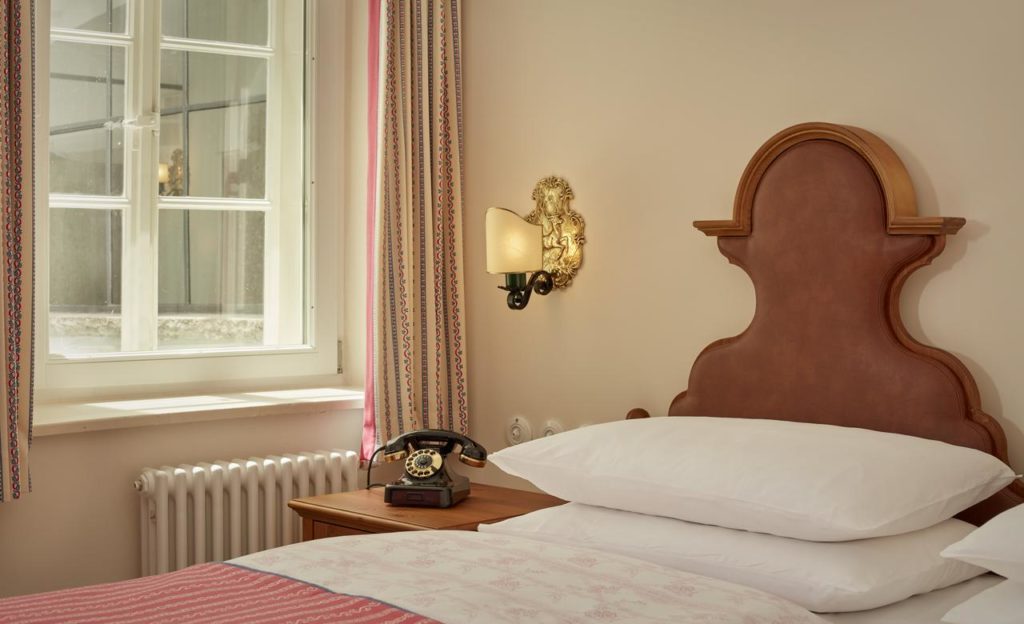 This luxurious hotel can be found in the heart of Old Town and has been offering a warm welcome to distinguished guests for more than 600 years. The Hotel Goldener Hirsh has been created in the style of an Austrian countryside manor and boasts white walls with exposed brick with the signature gold stag prominent both on the exterior and throughout the interior of the building. Each of the seventy guestrooms boasts a different style and character and many feature antique furnishings that help to set a truly elegant tone. The establishment also plays host to two of Salzburg's most prominent eateries, which are popular among both local people and visitors to the city. The s'Herzl is more than 250 years old and features a cosy atmosphere. Alternatively, lovers of fine dining can indulge in a meal at the Goldener Hirsch, where dishes tend to be light and made of fresh local produce such as venison served with asparagus, wild mushrooms and garlic gnocchi.