To the northwest of Madrid, in the Castile and León region, lies the medieval walled city of Segovia. Often described as one of the most beautiful cities in Europe, the World Heritage site has a Roman aqueduct, a Jewish Quarter, an imposing Gothic cathedral, a palace and many pretty plazas. It's best explored on foot, with a central hotel providing a convenient base from which to visit its attractions at a leisurely pace. And if you'd like to venture further afield, the surrounding greenbelt and Eresma Valley is ideal for hiking or a leisurely drive.
Áurea Convento Capuchinos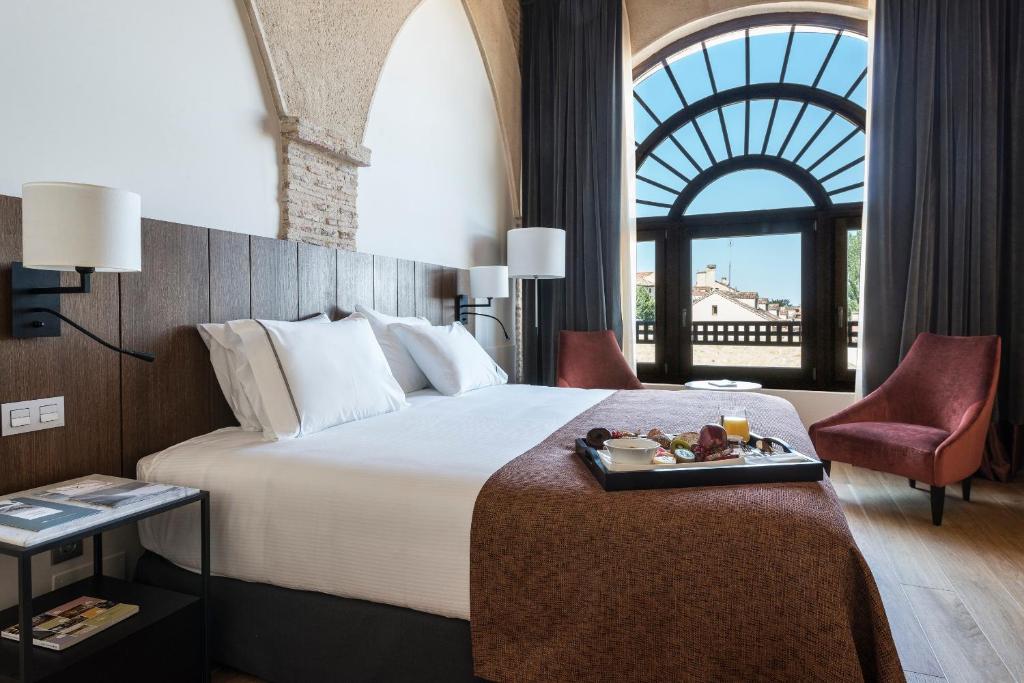 Once a church, convent and private residence, this 400-year-old building (known locally as the Convento de las Oblatas) remains unchanged from the outside. When sold in 1996, it became the first five-star hotel in the city. What used to be an orchard has been re-invented as a lovely garden. The church area is now the venue's gourmet restaurant, Villena, run by chef Rubén Arnanz and serving locally influenced dishes, created using award-winning techniques. Additionally, Áurea Convento Capuchinos offers a spa with a jetted pool, a sauna, a Turkish bath and relaxation areas added to create a wellness retreat within its grounds.