Described as the 'Moon Hill', Sintra is an area of romance and mystery. Here lie palaces, villas, gardens and parks, at times shrouded in an ethereal mist. A UNESCO World Heritage Site, the town was formed relatively recently, in 2013, when the parishes of Santa Maria e São Miguel, São Martinho and São Pedro de Penaferrim were combined. Its name means 'bright star' and indeed, it shines as one of a kind in Portugal. Visitors will notice it's a little greener and cooler than nearby Lisbon, thanks to the Atlantic breezes and moisture in the air and Sintra's beaches are popular for fishing, surfing and body-boarding.
Tivoli Palácio de Seteais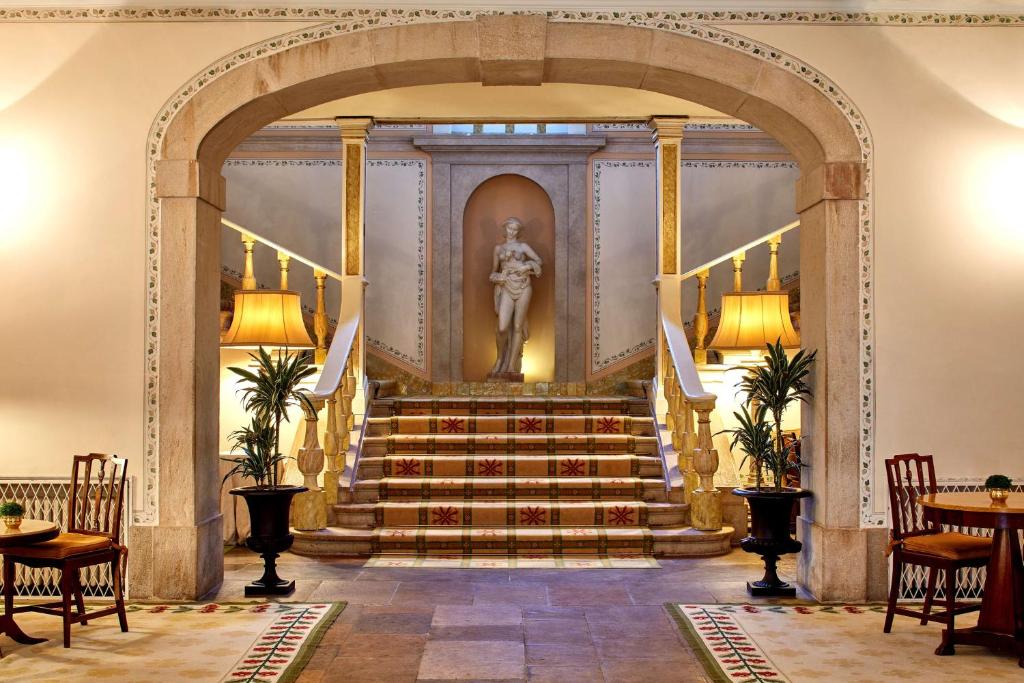 Blending in with its Neo-classical surroundings, the Tivoli Palácio de Seteais was an 18th-century palace, the grand retreat of Portuguese royalty. Come the mid 20th century it was transformed into a 30 bedroom hotel, making use of the frescoes, heavy silk drapes, chandeliers, tapestries and antiques, as opulent decor. Wander outside to the manicured grounds and you'll find resident peacocks, tennis courts, a pool and the Anantara Spa. The Palácio's dining room serves local delicacies with an aristocratic approach to the menu options that'll suit more sophisticated palates.
Penha Longa Resort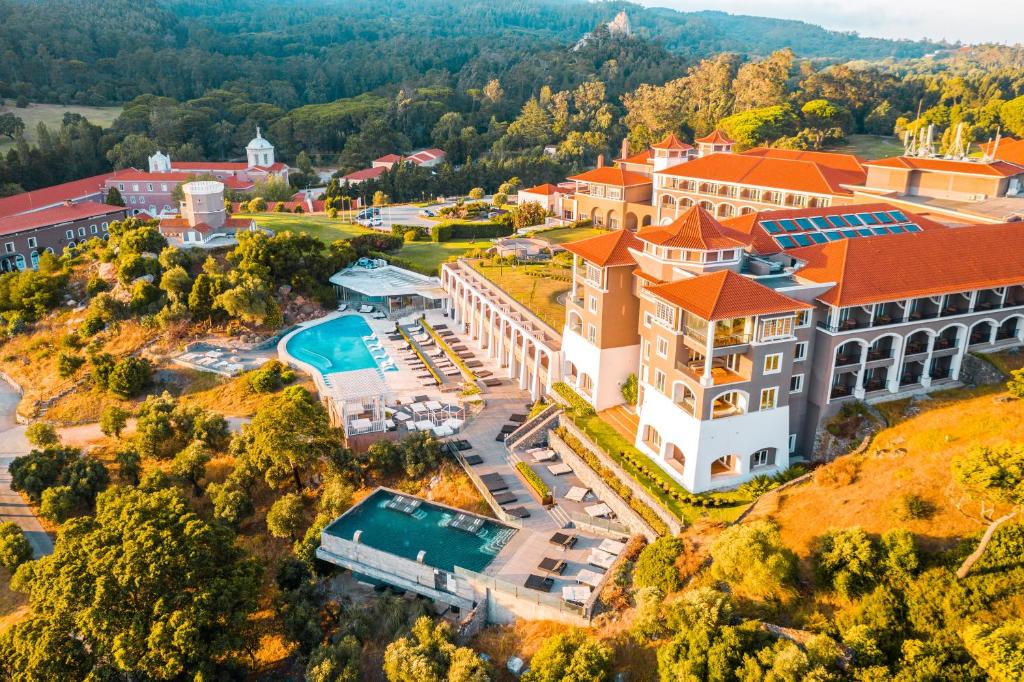 A golfers dream, this hotel is home to two courses. The first is a triple circuit, championship,18-hole, par 72 course. The second is a nine-hole course providing the option for footgolf. The grounds also include sports courts, a jogging track, a playground and outdoor pools. Indoors is a Natura Bissé spa and ten restaurants (two of which have Michelin stars). It's ideal for families with kids' menus, clubs and activities laid on. Said to have its roots in the 14th century, Penha Longa Resort has served as a residence to both monks and royalty, yet remains delightfully unstuffy.