Gateway to the Fjords, Stavanger is a super base if you want to explore glaciers, lakes, skiing opportunities, go mountain biking or hiking. The attractive low-rise city features colourful wharf houses at its Old Town harbour front – a protected area once home to those who worked in sardine fishing, where you can spot cruise ships coming and going. There's a 12th-century cathedral, a museum detailing the region's history (dating back to the Ice Age) and wildlife, The Norwegian Canning Museum and The Norwegian Petroleum Museum, depicting life in the oil industry. And be sure to take a boat trip across the Lysefjord.
Thon Hotel Stavanger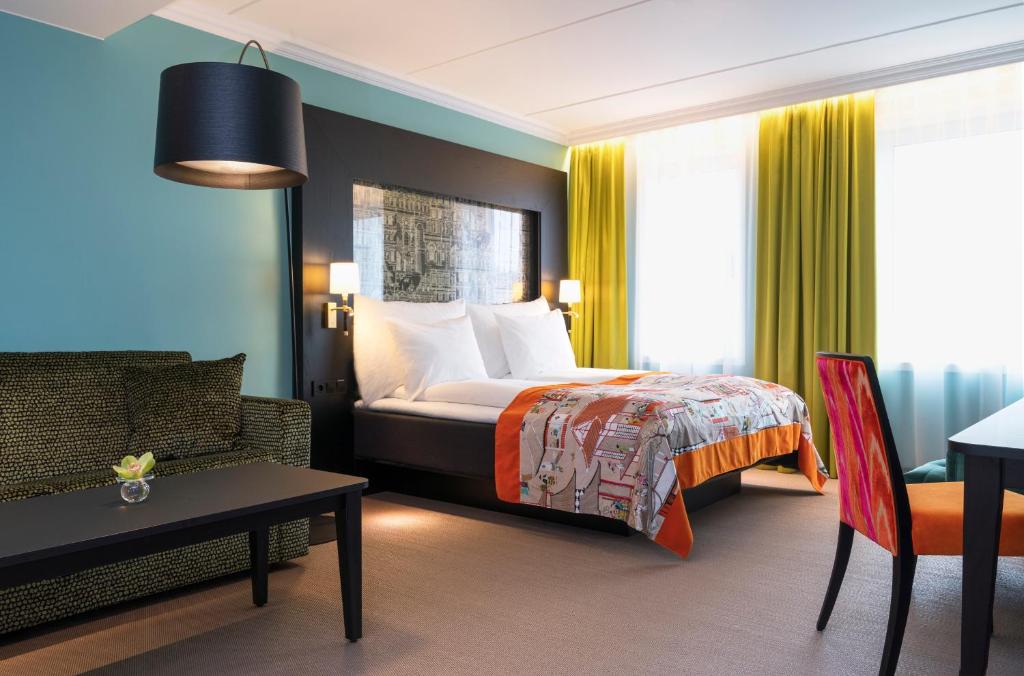 Just 20 metres from the Airport Express Coach and 500 metres from the railway station, Thon Hotel is handy for those arriving by public transport. It places you in the heart of the city's downtown area – ideal if you want to immerse in its nightlife and culture, as well as take some nature-based trips further afield. 147 bedrooms are hypoallergenic, with colourful bold decor; single, accessible and work-friendly rooms are among the categories available, all with rainfall showers and minibars. The hotel also has a gym, a stylish second-floor lounge and a restaurant serving a breakfast buffet, as well as evening meals.
Hotel Victoria Stavanger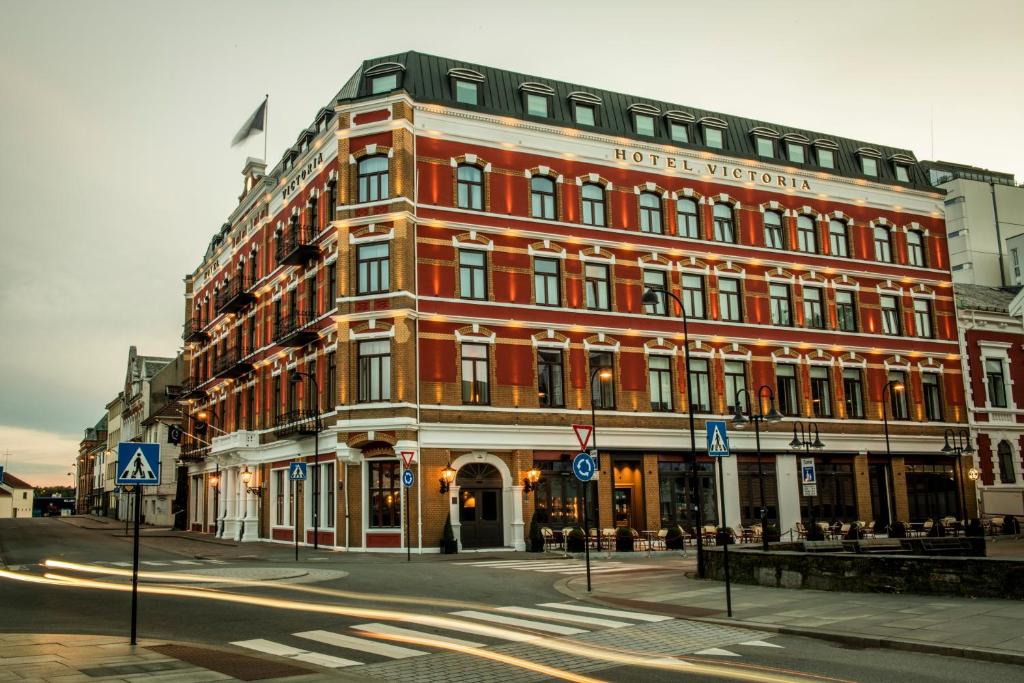 Whether you choose to stay here or not, you should definitely pay a visit to the Hotel Victoria for a traditional afternoon tea in vintage surroundings. The turn of the 20th-century Neo-Renaissance building was designed by the architect Henry Bucher and had a previous life as the city's first cinema. It enjoys a prime harbourfront location, with a French vibe, as evidenced most keenly in the cocktail menu. Interconnecting and sea view rooms are available; all have soundproofing and blackout drapes, which, combined with Stavanger's fresh air, ensure a great night's sleep.