The capital of the state of Baden-Württemberg, Stuttgart is perhaps best known as the home of auto giants Mercedes-Benz and Porsche. Both brands have their HQs and museums here, making the city a place of homage for luxury car enthusiasts. Its first division football team also attracts tourists in the form of fans and with much industry within the city too, there's a call for high-quality hotels, catering to leisure and business visitors. Stuttgart is very green, with an abundance of parks and gardens, and has a thriving cultural sector for those who enjoy the classical arts in particular.
Althoff Hotel Am Schlossgarten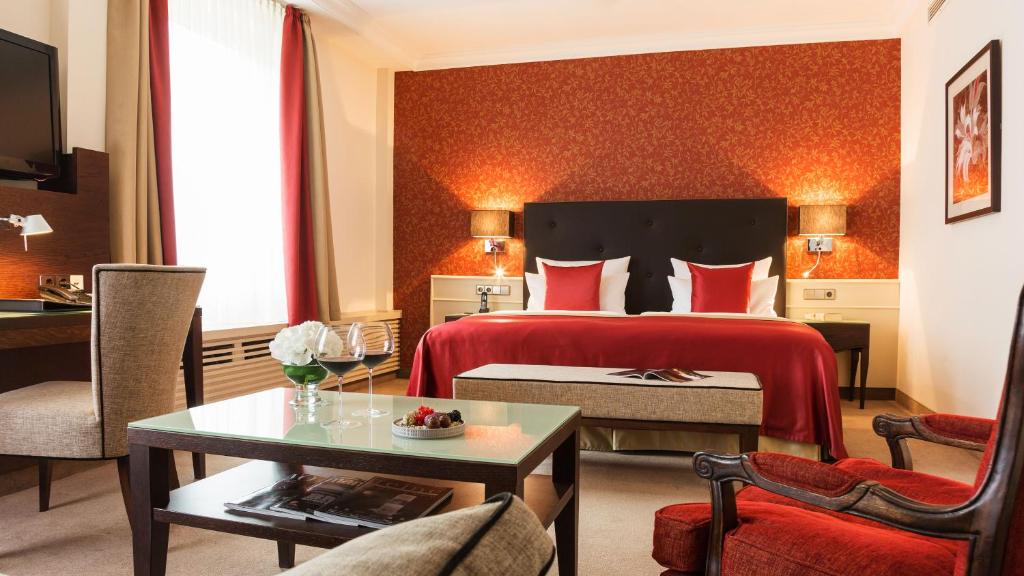 Just yards from the station, this five-star hotel is set in the central park. It soars 10-storeys and accommodates 106 bedrooms across six categories, some of which are interconnecting for families. Guests are treated to free bottled water, newspapers, optional day passes to a nearby health club and access to the house car (a BMW) for short journeys, while younger guests receive colouring books and sweets. The highlight of a stay here is a visit to its Michelin starred restaurant, Zirbelstube.  Althoff Hotel Am Schlossgarten has two further eateries; the Leysieffer Café with alfresco tables, The Weinwirtschaft Weingut Franz Kelle and the John Cranko Lounge.
Waldhotel Stuttgart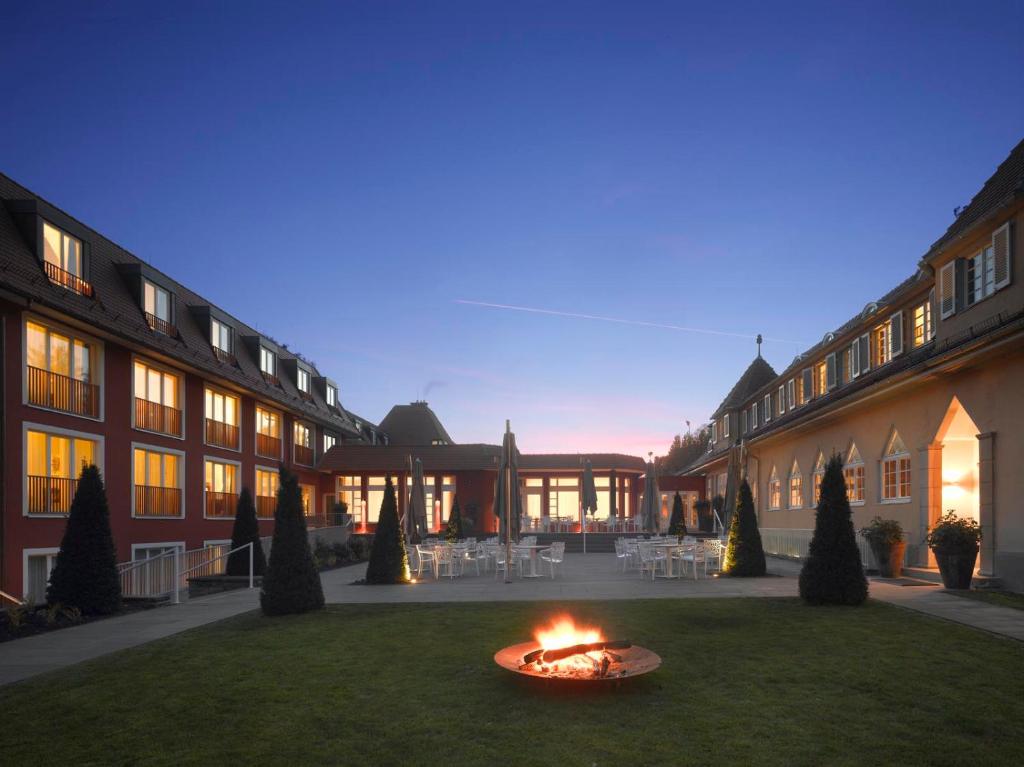 If you'd rather be a little further out of the city, choose the Waldhotel. Located in the countryside surrounded by woods and forests, you can hear birds singing and have direct access to green space – the ample grounds include a tennis court and jogging track for breathing in the ozone. Or if you prefer to take it easy, there's a relaxation area with a Finnish sauna and samarium. 94 comfy bedrooms cater for everyone; from single and business travellers to families needing larger shared spaces. There are three dining spaces; the sophisticated Restaurant Finch, a sun terrace flanked by manicured gardens and Hotel Bar No. 18.