This Asian island country is found off the coast of southern mainland China, not far from Hong Kong's border. Taiwan has so much to offer. You'll find the people to be hospitable and welcoming and the food to be among the best in the continent (don't miss the dumplings and steamed buns from the night markets). Quirky restaurants have unexpected themes, like a hospital, a jail — in which you're "handcuffed to your table" — and Barbie's world. Plus the scenery is beautiful, there are lots of historic sites and the public transport is super slick.
Fleur de Chine Hotel Sun Moon Lake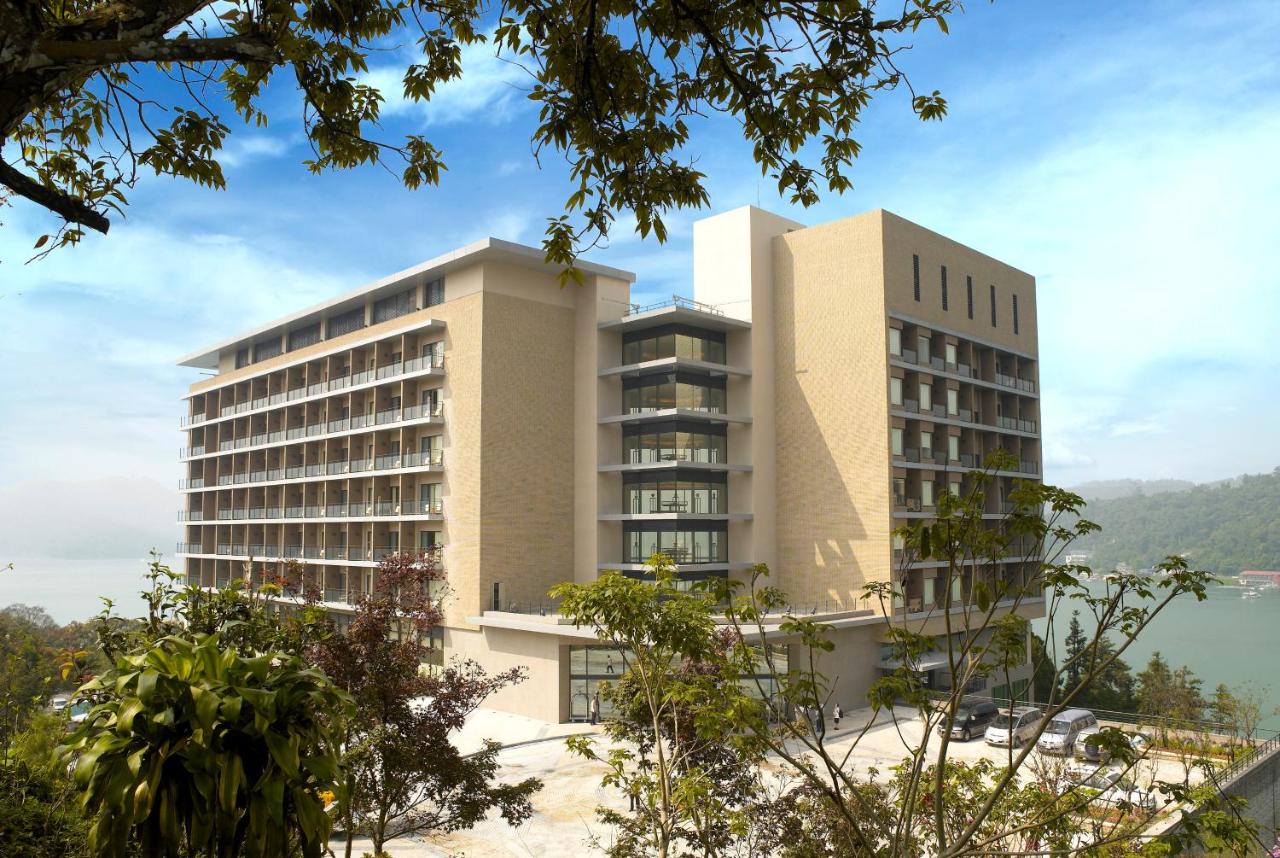 This waterside property is shaped into a V and takes advantage of the breathtaking views with floor-to-ceiling windows, glass balustraded terraces and a Sky Lounge. It's all very minimalist and graceful, with open calming spaces and natural building materials. Relax in the Qi Shiseido Salon and Spa, with its swimming pools, five themed areas and hydrotherapy hot springs. Or if you want to challenge yourself, see how quickly you can scale the resort's 13-meter-high rock climbing wall. There's also a kids club and restaurants offering fine and buffet dining.
Gloria Manor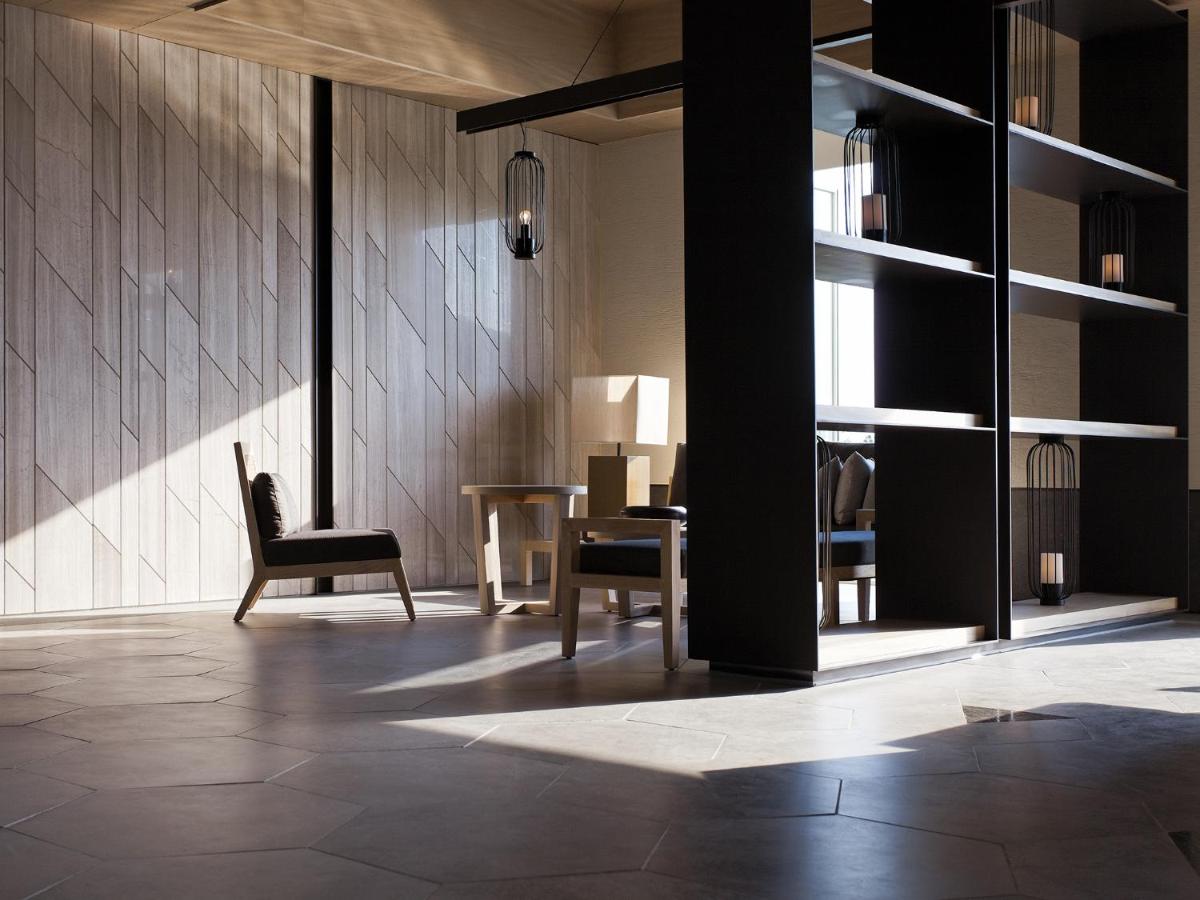 Venture to the most southerly peninsula of the island and the Kenting National Park, where you'll find this boutique Design Hotel. Gloria Manor was first built in the 1950s but has been revamped to create a progressive architectural outlook. It has strong eco-credentials, is surrounded by forestry and has a purity to the interior design (which is by JAHAA) — 60 bedrooms have been inspired by Japanese style, some with freestanding baths and balconies. There's a spa onsite and the MU Restaurant, serving contemporary local dishes.
InterContinental Kaohsiung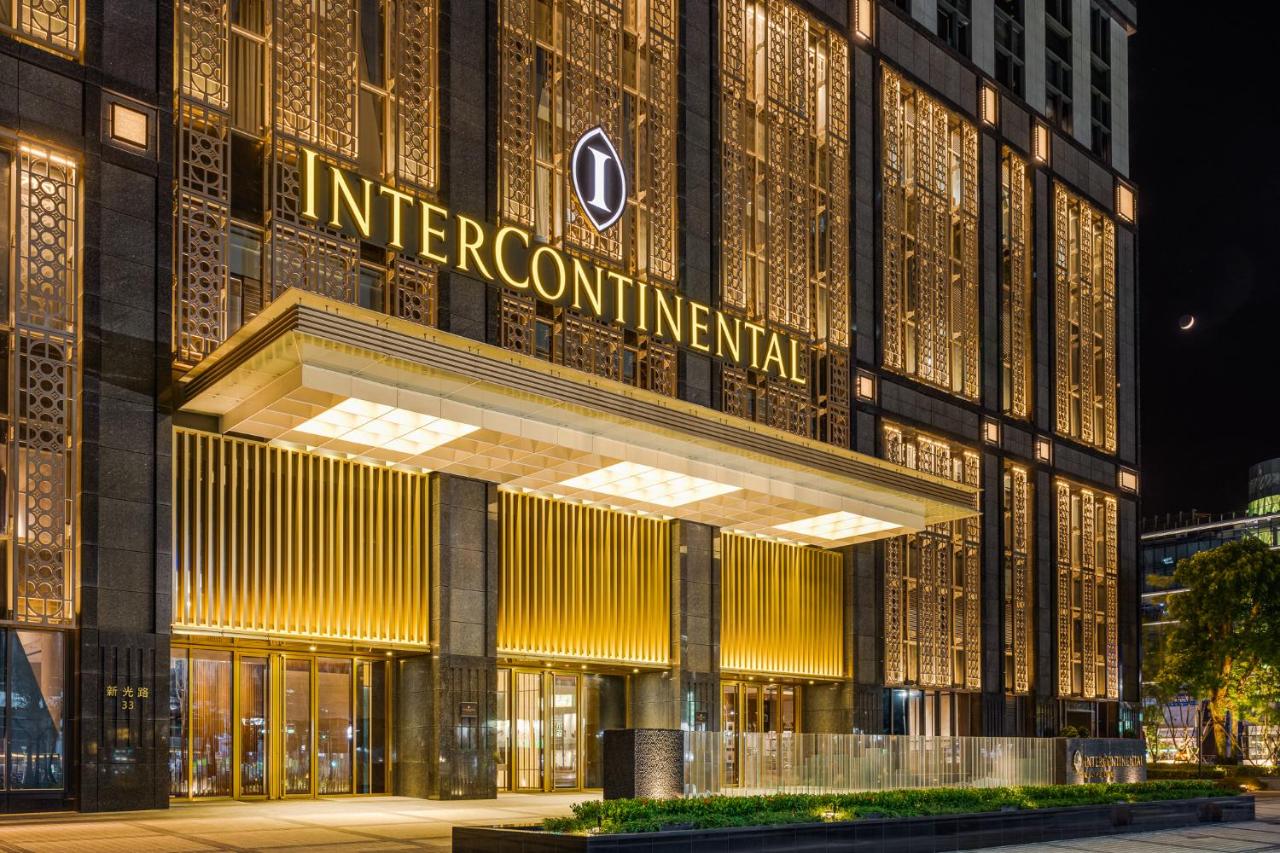 Just a year old, the InterContinental is spread over 16 floors of Farglory THE ONE skyscraper building (the fourth tallest building on the island) and is the brand's first to open in Taiwan. It has 253 guest rooms and suites, a fitness centre and an indoor pool. The Warayaki restaurant serves food inspired by an ancient fisherman's cooking technique, artful decor and a bar area with nightly digital art shows; Zhan-Lu is a work of art in itself, designed to emulate a natural water basin; BL.T33 is the lobby lounge; and Seeds presents an east meets west menu.
W Taipei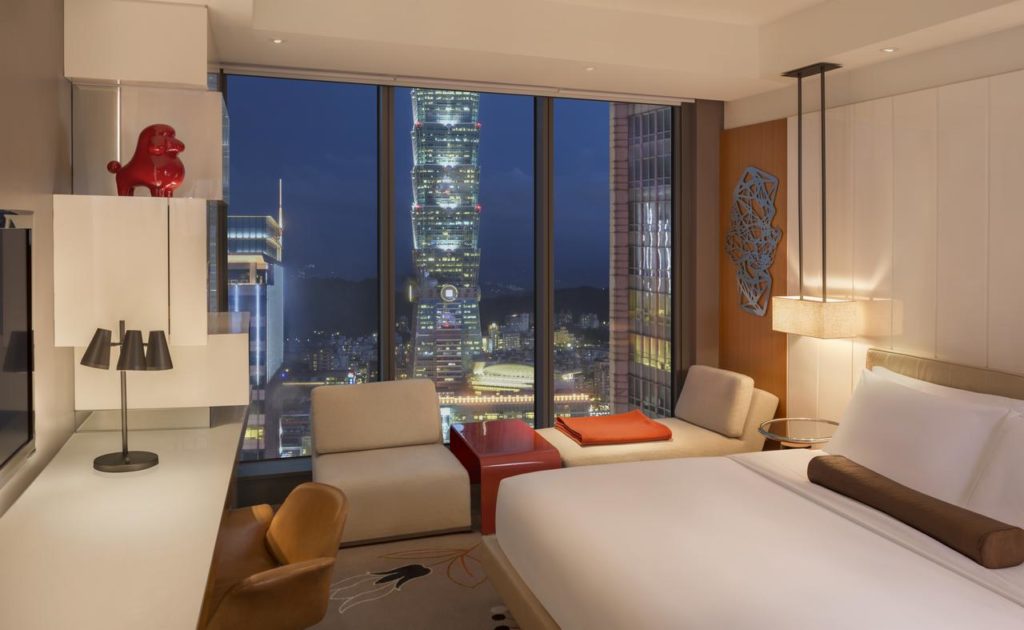 Ideal for business travellers who are looking for a convenient place to stay that boasts plenty of creature comforts, W Taipei features plenty of vibrant touches from the disco lighting in the lobby to the conceptual artwork that adorns the walls. Each of the 405 guest rooms have been designed to impress and boast a light colour scheme with huge picture windows to let in the view of the massive skyscrapers of the surrounding business district. Guests are invited to make full use of the AWAY spa that can be found on the twelfth floor, while the swimming pool on the tenth floor is surrounded by sun loungers and is often the setting for pool parties.
Humble House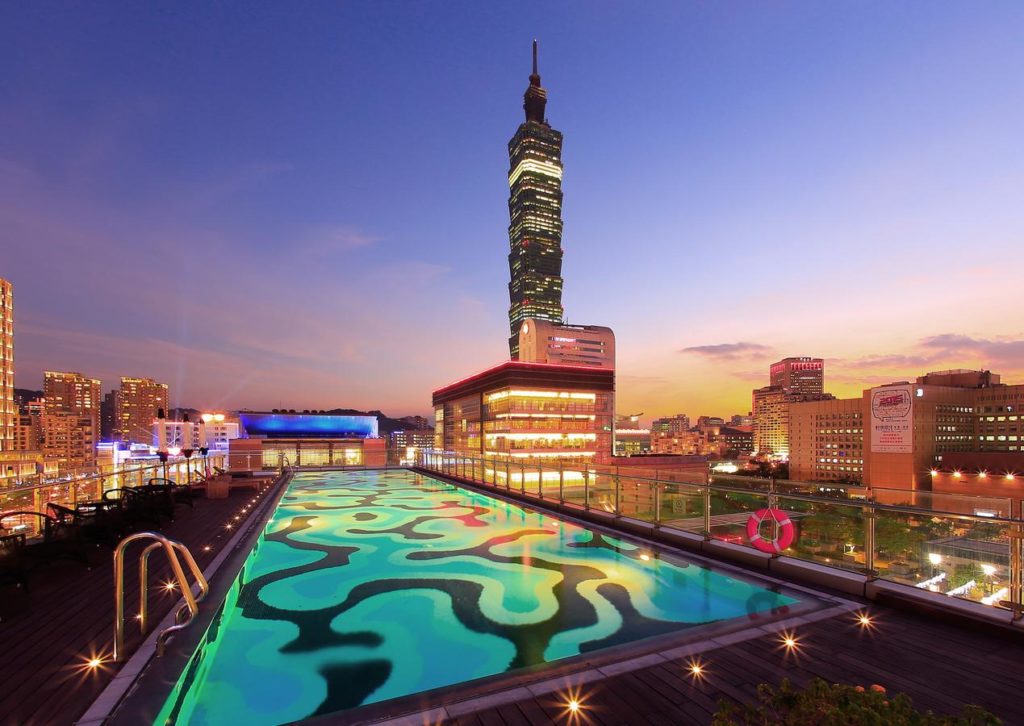 Set at the top of a modern shopping mall in the cosmopolitan Xinyi district, Humble House features style and classy décor that makes full use of artwork created by contemporary Taiwanese artists. There are 235 rooms for guests to choose from and what they lack in terms of size, they more than make up for in style and amenities. Business travellers will love the desks that face the picture windows and provide uninterrupted city views, while the bathrooms feature Japanese-style bathtubs. One of the hotel's most impressive features is the rooftop swimming pool, which allows guests to keep cool while they gaze at the iconic Taipei 101 tower. The swimming pool is surrounded by a pretty park, which is large enough for those who wish to go jogging or practice yoga, while the on site restaurant serves an excellent range of classic Italian dishes and offers al fresco dining on the adjoining terrace.
Grand Hyatt Taipei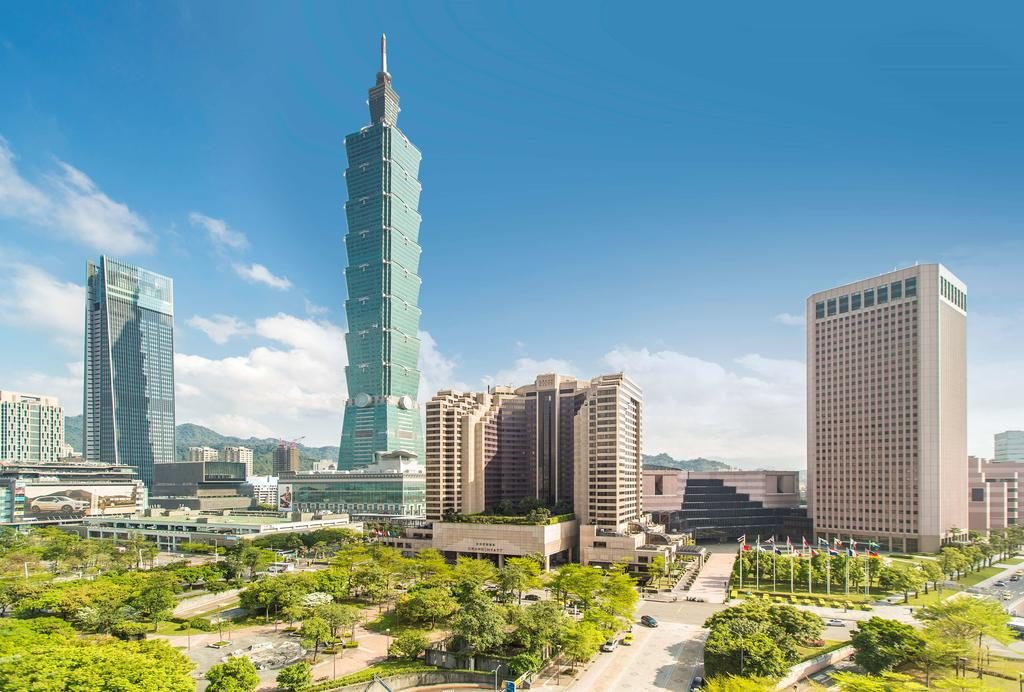 Popular with celebrities and visiting dignitaries, the Grand Hyatt Taipei can be found next to the Taipei World Trade Centre. Although the hotel is nearly thirty years old it has received a sleek facelift and perfectly mirrors the contemporary business-like style of the buildings that surround it. Boasting more than 800 rooms this is the largest hotel in the whole of Taipei and everything is represented on a grand scale including the enormous lobby with its three storeys, large balconies and dripping chandeliers. Each guest room comes complete with a decadent marble bathroom with large bathtubs and plenty of space for business travellers to catch up on a little work in between working up a sweat in the fitness centre and relaxing in the on site spa.
Mandarin Oriental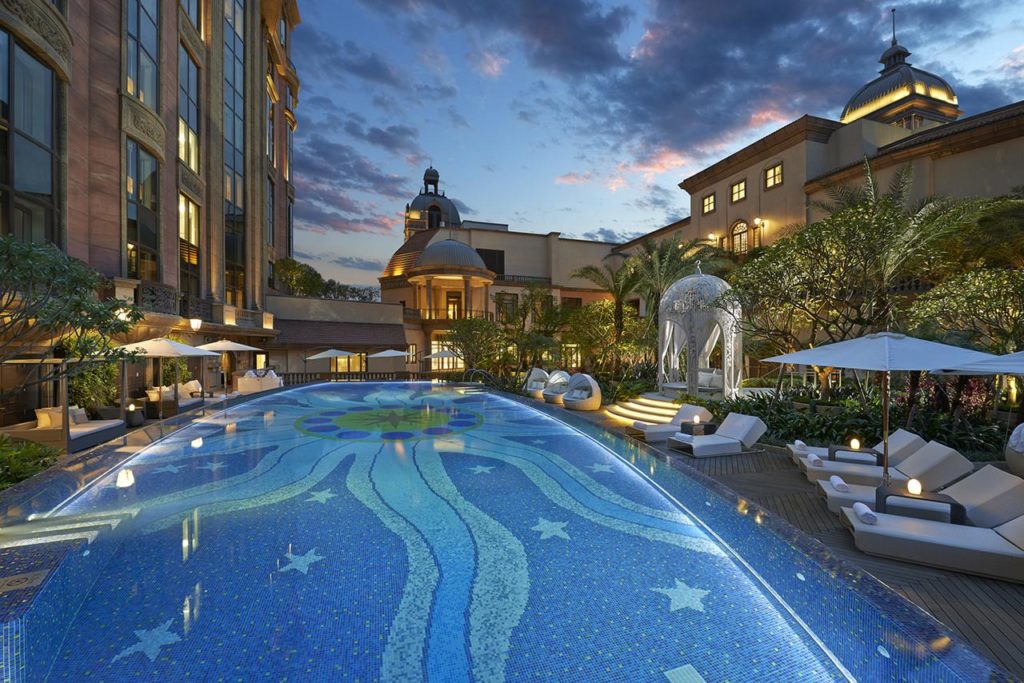 The art deco style of this iconic hotel helps to set it apart from its neighbours and creates a lasting impression. The Mandarin Oriental is the first world in luxury and style and guests are able to take their pick from three gourmet restaurants where authentic Cantonese dishes are perfectly complimented by influences from around the world. Each of the 303 guest rooms is especially spacious, while guests are treated to a wide range of amenities and facilities such as the large swimming pool that is set in a stunning courtyard and surrounded by large sun loungers, while the on site spa provides pure relaxation.
Shangri La Far Eastern Plaza Hotel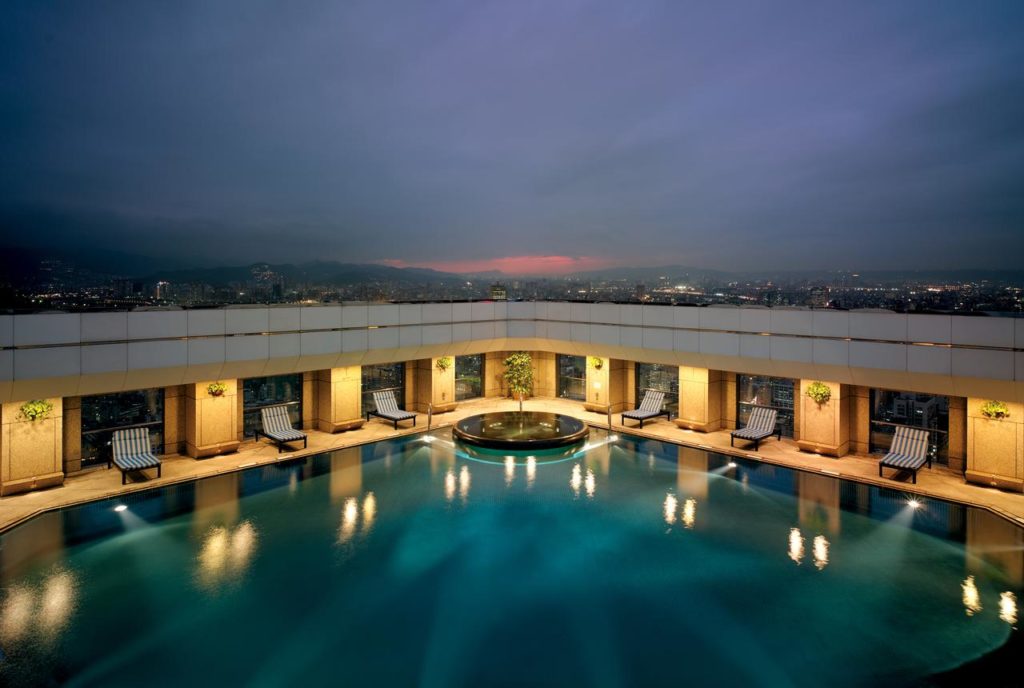 Decorated in tones of gold, silver, taupe and grey, each of the hotel's 333 guest rooms and common areas are extremely stylish and decadent. Each guest room boasts a huge and very comfortable bed as well as a seating area and a desk that faces one of the large windows, while those who are in need of relaxation can ease aching muscles in the large modern sauna. The large rooftop swimming pool is waiting to be enjoyed by guests at any time of day; it's a luxurious place to keep cool while the sun sets and after dark it offers a stylish space to gaze out at the city while sipping a cool cocktail or two. Food lovers will be able to really indulge thanks to the buffet services at Cafe at Far Eastern and the award-winning Shanghai Pavilion serves the best of Taiwanese cuisine.
The Landis Taipei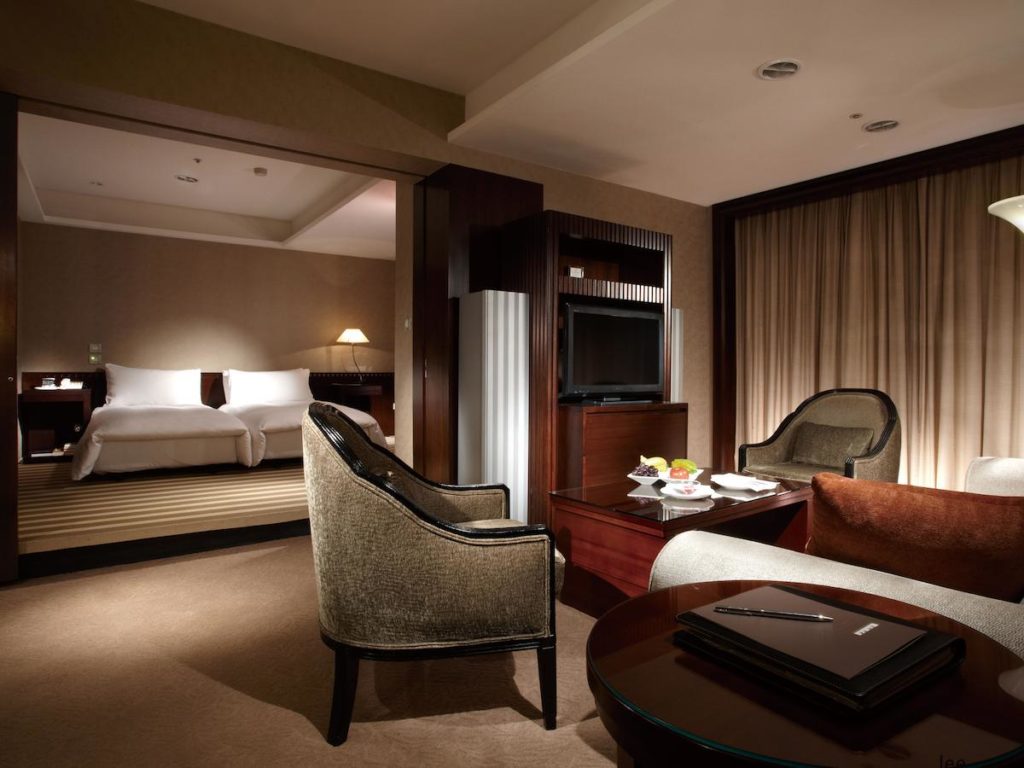 Featuring luxurious grey furnishing and marble surfaces accented with splashes of colour, the Landis Taipei makes the ideal retreat from the hustle and bustle of the city for both business travellers and holidaymakers. There are 209 guest rooms and suites in total and those who are travelling for business will want to make sure that they splash out on a suite so that they can take advantage of the extra space and huge desks, while plenty of treats are waiting to be enjoyed in the hotel's three excellent restaurants.