The Cayman Islands, located in the far Western Caribbean, is an ideal destination for those who want to relax on the charming beaches and be fascinated by the turquoise waters, with a number of fascinating underwater creatures, while admiring the rich history of the islands. The Cayman Islands consist of three beautiful islands: Grand Cayman, Cayman Brac and Little Cayman, all boasting exquisite natural beauty. All three islands that make up the Cayman Islands offer a great range of accommodation for visitors and those who prefer to live it up in a superstar lifestyle at a five-star hotel will find some excellent options to choose from.
Kimpton Seafire Resort + Spa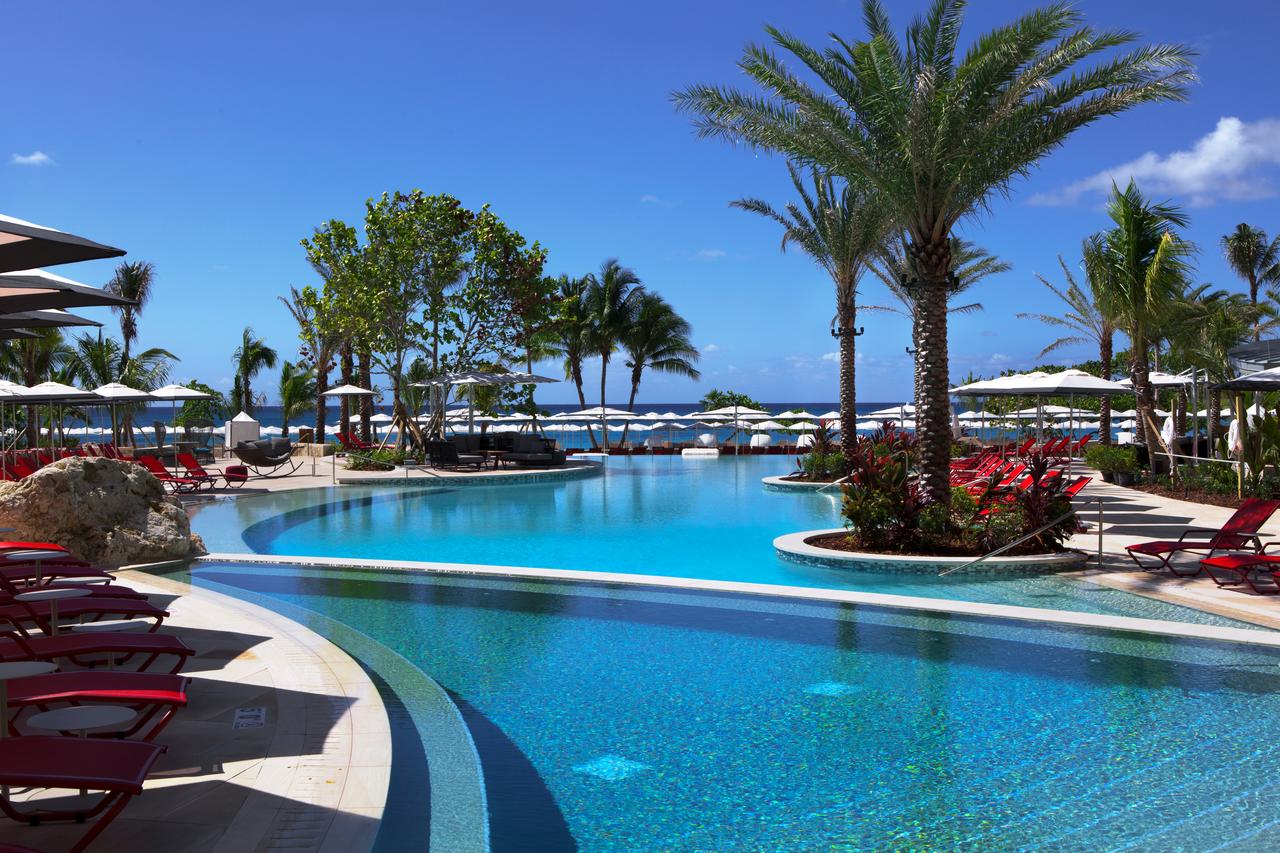 Set right on the edge of Seven Mile Beach, this elegant resort is a real Mecca for design lovers. The establishment is set up so that guests barely need to lift a finger if they wish, while those who are interested in water sports will find plenty of excellent options to choose from. The dark colour scheme of the rooms is brightened up by splashes of fuchsia, while the bathrooms are especially large and luxurious. Nearly every room comes with a balcony that faces the ocean and guests are sure to love indulging in room service so that they can dine in style here. The resort also comes complete with three different restaurants that cater to different needs from decadent dining to light bites that can be taken away to enjoy on the beach or beside the lagoon style swimming pool. A flight of steps leads the way down from the pool to a private stretch of sand to make having fun in the sun very easy for guests.
The Ritz-Carlton, Grand Cayman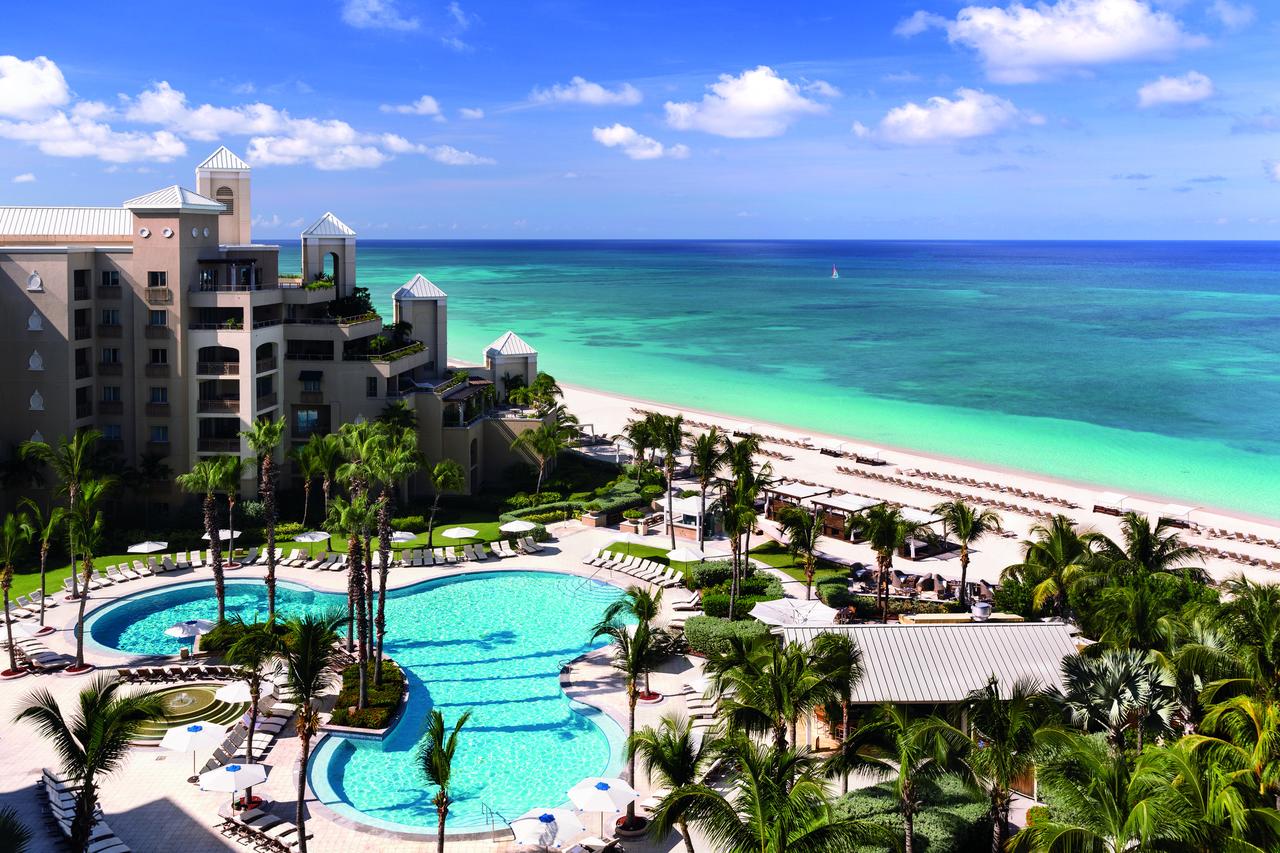 The newest addition to the first-class hotel scene on the exquisite Seven Mile Beach is the Ritz-Carlton that stretches sea to sea from the Caribbean Sea to the North Sound, providing high-profile tourists an ultimate holiday experience at a fabulous 144-acre resort. Each of the guest rooms is designed to be spacious and decadent and comes with touches such as Japanese silk screens. Guests should make sure that they secure one of the ocean facing rooms that come with huge balconies to unwind on. Celebrity chef Eric Ripert presides over the main restaurant and lovers of gourmet cuisine will want to make sure that they sample the seven course tasting menu so that they can sink their teeth into creative dishes such as poached halibut served with radish in a delicate parmesan emulsion and perfectly seared cod with served with sun choke in a rich coq au vin sauce.
The Westin Grand Cayman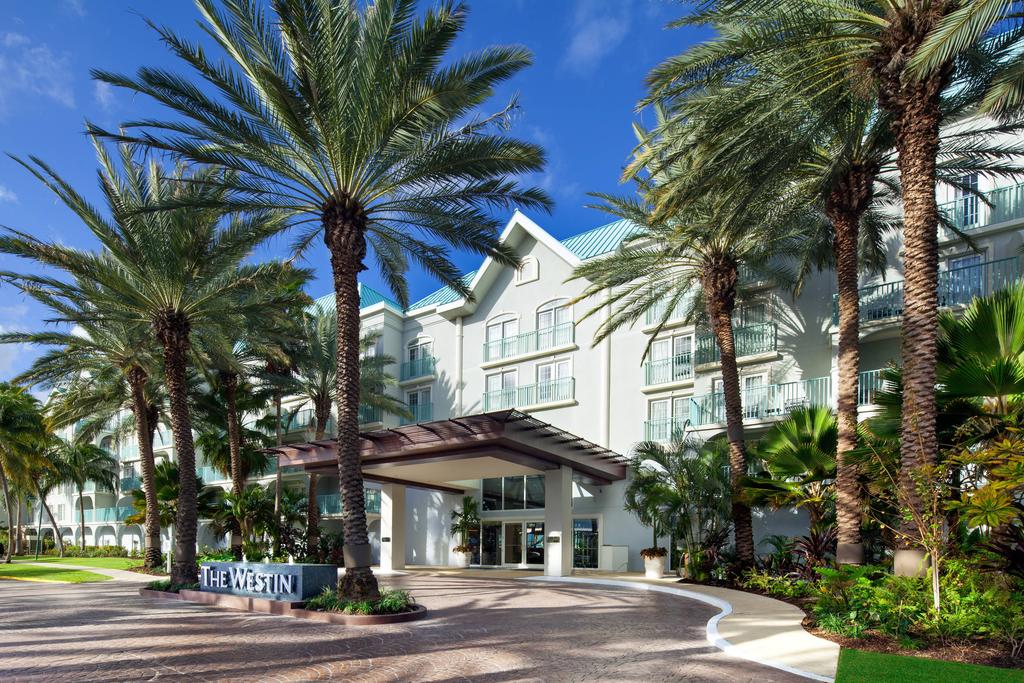 Offering an excellent location on the sands of Seven Mile Beach, this imposing hotel fits perfectly with the other establishments in the popular luxury hotel brand. Large picture windows can be found throughout the hotel to optimise the position overlooking the Caribbean Sea, while the colour pallet in the lobby reflects the ocean to good effect. There are several different swimming pools to be found in the huge hotel complex and the swim up bar is a decadent touch that guests are sure to love. While each of the guest rooms are very comfortable and feature a bright blue and yellow colour scheme, it is worth paying a little extra for a room that comes complete with a balcony facing the ocean. There are six different eateries onsite for guests to choose from and seafood lovers who have a strong sense of adventure when it comes to dining should try the signature Sea Scallop Benedict, while other culinary treats that are just waiting to be enjoyed include seared yellowfin tuna served with edamame and avocado salad and the refreshingly different wasabi aioli and ginger miso ice cream.
Grand Cayman Marriott Beach Resort
With the light and friendly atmosphere of a cool beach club combined with plenty of decadent touches, this resort is sure to appeal to luxury lovers who like a laid back approach to life. There are nearly 300 rooms to choose from ranging from deluxe kings with balconies through to ocean view rooms, junior suites and king suites. Guests have the option of taking part in onsite activities such as morning yoga classes, beach bonfires and outdoor film screenings and it's just a five minute barefoot walk to the beach and waterfront bars and restaurants.