One of the largest and most successful cities during the Byzantine Empire, Thessaloniki borders the Aegean Sea. It's home to the biggest university in Greece and the Balkans, as well as landmarks that date back as far as the 4th century. Its most famous structure is the White Tower; find this and you'll locate a wide choice of vibrant waterfront bars and restaurants which lie along a bustling promenade. Sightseeing and shopping are the two foremost activities and the city is best enjoyed on foot or on a bike. Here are our favourite abodes to call home while you're in town.
The Modernist Thessaloniki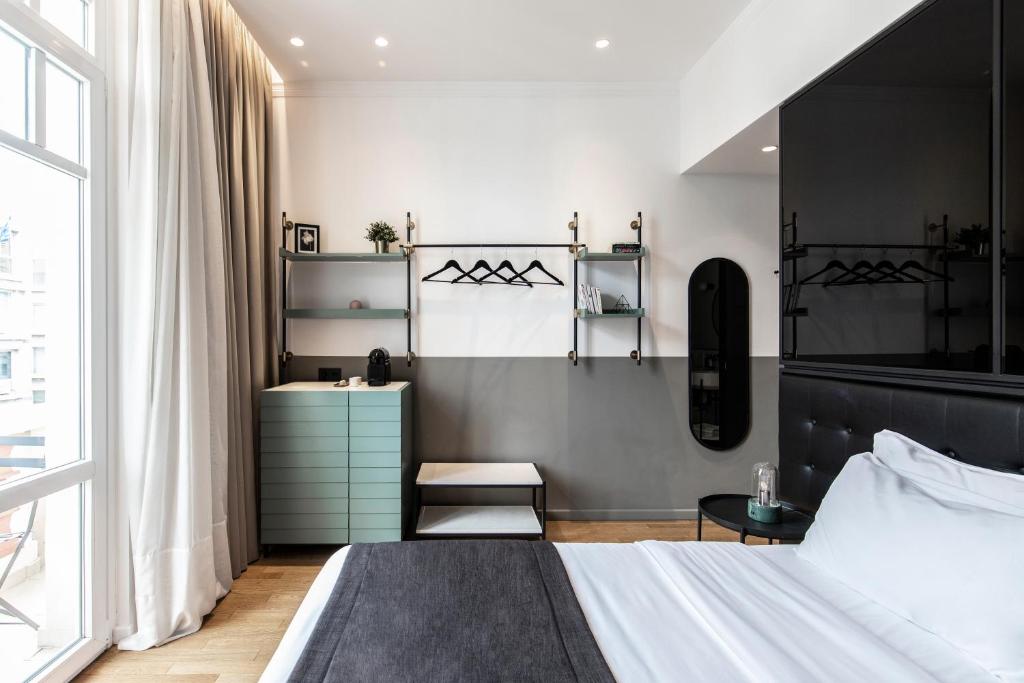 This uber-cool hotel accentuates the building's 1920's heritage via art deco touches that are blended with mid-century and contemporary Danish decor. Bedrooms are simply categorized as small, medium, large extra large and family (the latter an interconnecting combination of a small and a large); some come with private balconies, all have a Marshall speaker and toiletries by Physis Laboratory. You'll find interior details such as custom furniture (much of which is The Modernist's own design) and parquet flooring, with in-house services including babysitting, transfers and massage treatments (for those staying in XL rooms). An organic breakfast is served daily on the roof terrace.
ONOMA Hotel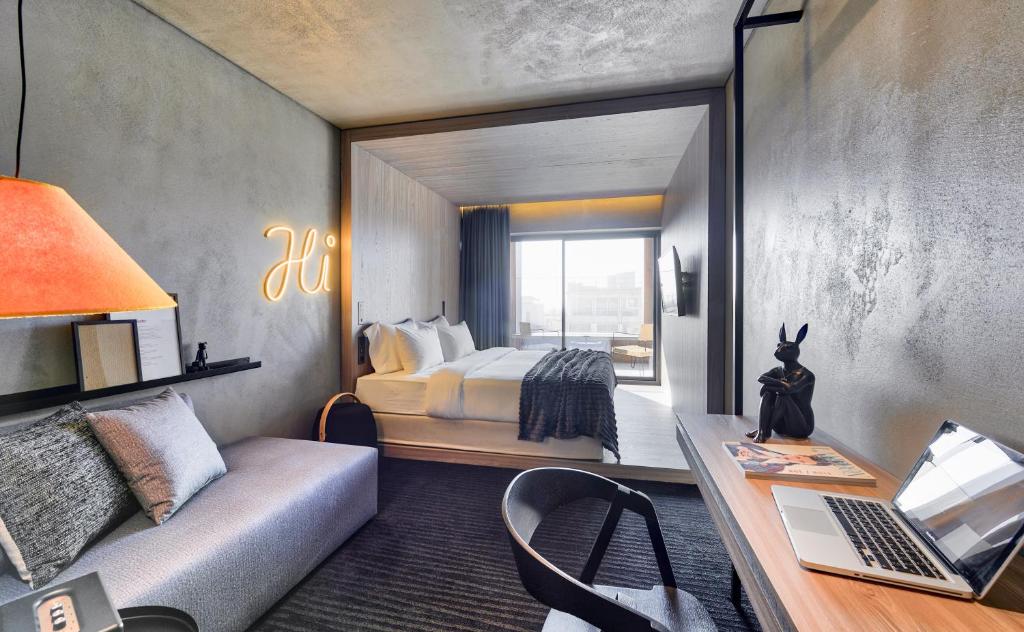 Understanding and relating to guests on an individual and personalised basis is at the heart of this hotel's ethos. Onoma means "name" in Greek and nods to its value of identity, displayed through a unique combo of smart technology, custom-made experiences and commitment to genuine interaction. Completed in 2021, the building rises eight stories and includes an outdoor pool, a restaurant, a kids' play area, meeting rooms, a gym and a sports court, as well as a bar and restaurant on its open-air roof terrace. Situated downtown, Onoma is handy for the station and a stroll away from the port.