The lake and seaside capital of Tunisia is famed as the origin of the 'Arab Spring'. Travellers come to the North African city to shop at the huge maze-like souks, soak up the sunshine, sightsee ruins and eat the delicious spiced Tunisian cuisine. In a country that was part of the ancient Phoenician civilization, Tunis provides a huge number of heritage sites to be explored. It's a destination for those appreciating culture, rather than attracting package holidays. And Tunis has a range of excellent small boutique hotels and spas, as well as large, grand resorts.
Four Seasons Tunis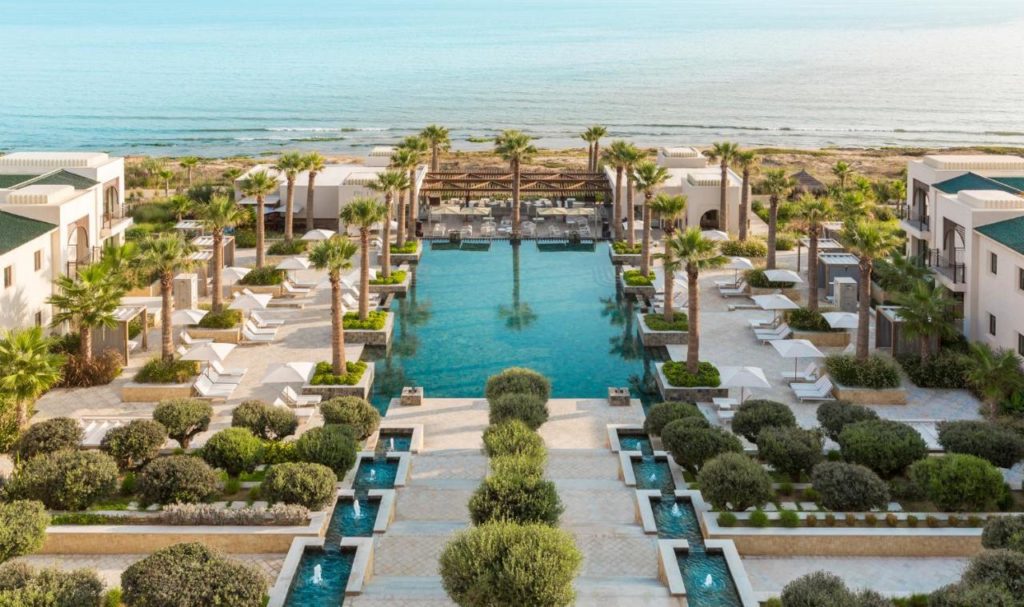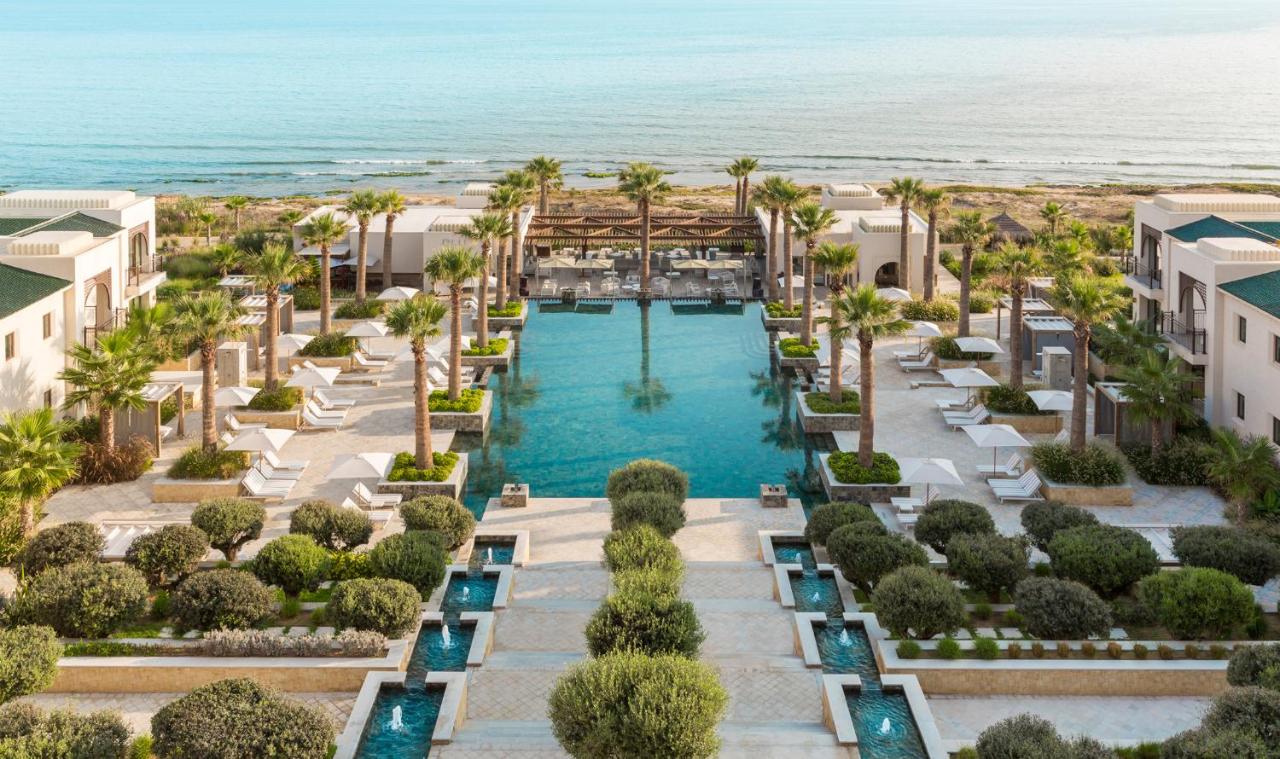 Located in the solubrious Gammarth district on the beachfront, this hotel is where American service meets Tunisian hospitality. It's a new property, with construction having been completed in 2017 in a style that mirrors and compliments the local architecture. Two huge palms greet guests at the grand entrance. Once inside, the resort's scale ensures plenty of facilities, like a kids' club, indoor and outdoor pools, a health club, multiple restaurants, bars, lounges and an area of private beach. Bedrooms and suites take on a European style, with ample space, especially for families needing extra beds, with the option of living areas and private terraces.
The Residence Tunis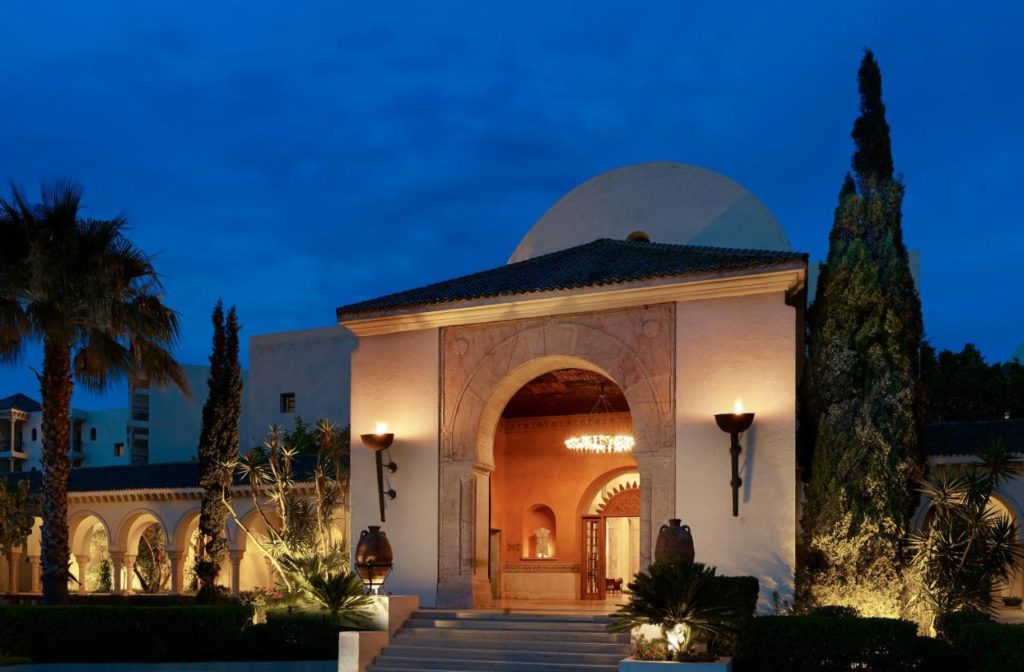 Also found in Gammarth beside the Mediterranean, The Residence is a five-star retreat with its own golf course, private beach, six restaurants (once right on the shore), indoor and outdoor pools, a spa, fitness centre, tennis court, evening entertainment, a kids' club and a playground. Excellent for families, there are babysitting services and much to keep little ones amused. Guests are also well fed – the large choice of cuisine includes all kinds of international as well as healthy options, perfect for those palates unaccustomed to more exotic Eastern flavours.
Dar El Jeld Hotel and Spa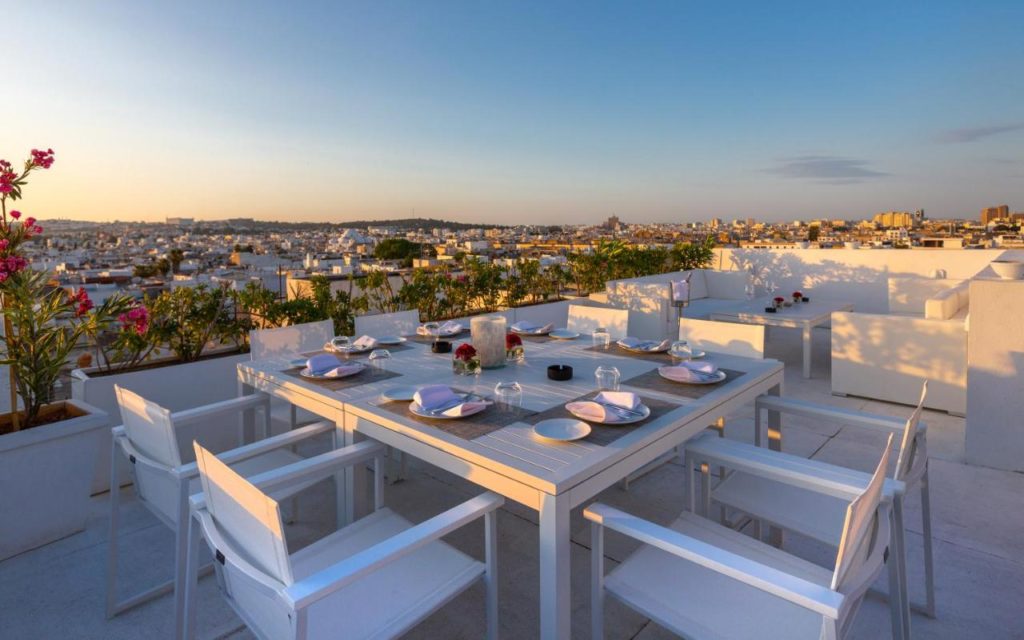 Found close to the covered bazaar, this centrally-placed five-star hotel forms part of the city's UNESCO World Heritage Site. Guests can arrive via Dar El Jeld's personal airport transfer service, to stay in one of 16 exquisitely decorated suites. While modern, the design is heavily influenced by traditional Tunisian style, incorporating ornate mirrors, Arabic artworks, Persian style rugs and intricately patterned tiles. An in-house spa offers the experience of a Turkish bath, as well as treatments. The Dar El Jeld restaurant is actually next door to the main hotel, found in a restored medina-style house, and there's a fashionable rooftop restaurant with supreme views across the domes of the Old Town.