With its stunning landscape, artistic heritage and stand-out cities it is no wonder that Tuscany is one of Italy's most visited regions. Well-known cities such as Florence, Siena and Pisa offer visitors a strong taste of culture, architectural design and museums and galleries showcase works from some of the world's most famous artists. Whilst the lesser-visited cities such, Arezzo (albeit one of the wealthiest cities in Tuscany) presents the opportunity to step back in time and enjoy a taste of medieval history. For wine buffs the roaming countryside is home to an array of wineries and vineyards which boast some of Italy's most famous appellations – a private wine tour is an absolute must and for gourmets, the simple cooking style Tuscan food is renowned for creating undeniably delicious dishes to feast on throughout your trip. Ready to experience the beautiful rich hues and depth of Tuscany yourself? Read our top recommendations to help book your luxury hotel in Tuscany.
Precise Tale Poggio Alla Sala
In the outskirts of the world-famous medieval town of Montepulciano, at the heart of Italian wine country, lies Precise Tale Poggio Alla Sala. Magnificent frescos and vaulted ceilings are offset by oriental accents, while exotic gardens are overlooked by the cinematic interiors. The majestic estate, dating back hundreds of years, offers its own nod to the Silk Trade Rout that once wove through this region.
The historic residence presents 71 luxury suites and sophisticated rooms, which were carefully renovated, introducing a new understated aesthetic while maintaining its authentic historic spirit.
Cuisine is at the heart of Poggio Alla Sala, where guests can dine in a sumptuous space at La Via Della Seta and take a culinary journey from East to West, or embark on Vino Voyage, a journey through the region's finest local vintages, perfectly paired with small plates to enhance the tasting experience.
Nestled amidst the rolling hills and captivating vineyards, the resorts 3 pools, one for adults only, offer an exquisite oasis of relaxation, while the Precise Spa offers unique treatments and fitness programs, that incorporate the latest east-west thinking.
Conti di San Bonifacio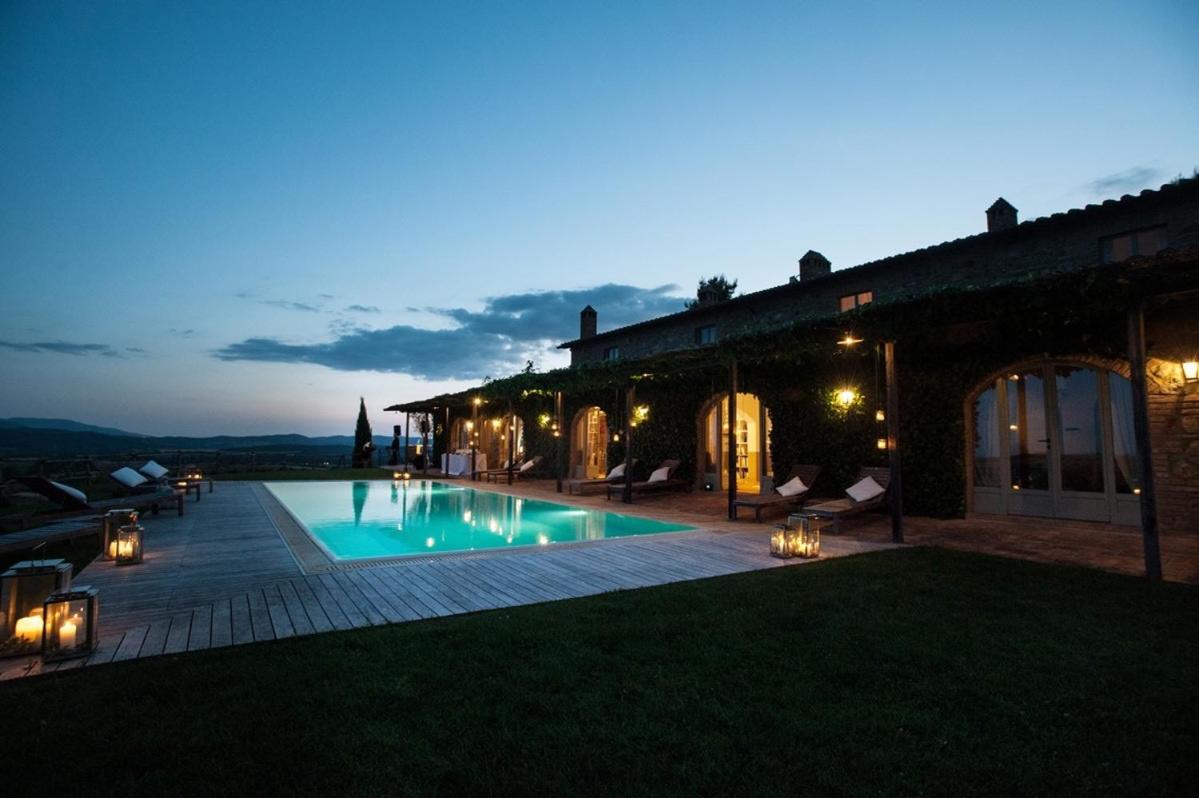 Award-winning luxury wine resort, Conti di San Bonifacio, is located in Italy's Tuscany, a region steeped in tradition and breath-taking scenery. The suites within the resort are rustic and romantic and overlook either the pristine vineyards or expansive olive groves, each suite presents an individual charm yet all are equally as comfortable so guests can relax and recharge. The Maremmana Restaurant boasts stunning views and showcases Tuscan cooking in all its glory with an innovative twist, much of the produce is homegrown in its organic garden or locally sourced so dishes are superbly seasonal with an emphasis on zero km ethos. Truffle hunting, olive oil tasting, conscious cooking classes and many more foodie experiences can be enjoyed by guests at the hotel. Excursions to explore the local area can also be arranged by the team.
COMO Castello Del Nero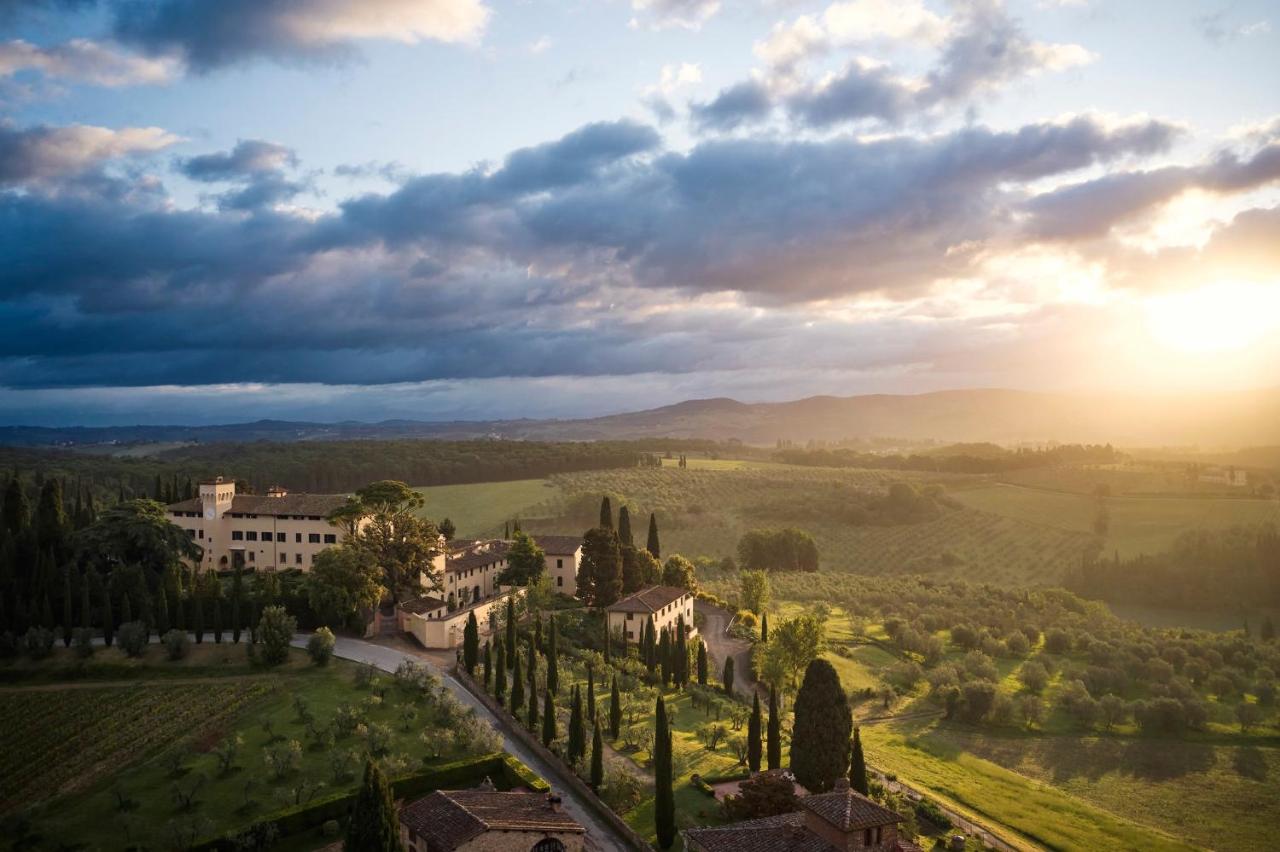 COMO Castello Del Nero is set within a historic 740-acre estate nestled in the rolling hills of Tuscany. The converted twelfth-century castle combines contemporary design with Renaissance frescoes. This theme flows throughout each of the 50 rooms and suites, which were designed by Paola Navone. Guests can enjoy a variety of dining experiences including the Michelin-starred restaurant La Torre, a relaxed Italian vibe in the castle's original kitchen and Mediterranean-style alfresco dining in the warmer months. The prime location of the resort means there are many outdoor adventures to be had in the nearby area or for those not wanting to stray too far, there is a wonderful selection of experiences on offer at the resort; from cooking classes and truffle hunting to stargazing and wine tastings. The wellness centre, COMO Shambhala Retreat, presents guests with Asian-inspired holistic mind and body treatments and the 25m heated outdoor pool is the ideal place to cool off in beautiful surroundings.
Rosewood Castiglion del Bosco
Iconic Tuscan resort Rosewood Castiglion del Bosco sits in a 5,000-acre country estate located in Val d'Orcia, a UNESCO World Heritage Site, perfect for a mix of guests who wish to enjoy a Tuscan adventure; from couples, families and groups. The resort now comprises a total of 42 suites and 11 villas all beautifully appointed. Guests can make use of the resort's infinity pool with views over Montalcino and a newly unveiled pool bar. There is a superb programme of seasonal events and excursions designed for an array of interests and passions; from historical horse races and tours of famous movie sets to bike excursions through spectacular landscapes and wine-inspired spa treatments – the new guest experiences encourage visitors to thoroughly explore their surroundings and immerse themselves in the vibrant culture of the historical region. Known as a superb culinary destination, the resort features two outstanding restaurants, an organic kitchen garden and a cooking school where guests can enjoy delicious dishes that express local culinary traditions. After the success of last year's winter season extension, the resort will remain open until 7 January 2023, allowing travellers to discover Tuscany in its quieter 'secret season', through autumn, winter and into the New Year.
Argentario Golf Resort & Spa
Since its launch in 2008, the five-star Argentario Golf Resort & Spa has quickly established a first-rate reputation for its unique blend of sporting excellence and picturesque setting. Located near the charming coastal town of Porto Ercole, amongst the exquisite beauty of Southern Tuscany's famous rolling hills, the resort is a haven of tranquillity within easy reach of major cities including Rome, Pisa and Florence. Guests can enjoy a range of activities, in addition to the stunning golf course the resort boasts outstanding indoor and outdoor sporting facilities for all the family. Pristine paddle tennis and tennis courts, as well as a five-a-side football pitch and an extensive network of running trails along with a high-tech gym. Or for something more relaxing guests can unwind in the tranquillity of the Espace Wellness Centre. There is a selection of dining experiences at the resort, for something special try out the superb Dama Dama restaurant which offers an exciting and contemporary tasting menu featuring the flavours and colours of Tuscany. Or for something more casual head to the Club House which offers a range of lighter menu options and post dinner visit the bar, where a range of refreshing drinks awaits.
Grand Hotel Imperiale Forte Dei Marmi
For sounds of the sea, a high-end shopping spree and the ultimate in luxury relaxation this five star establishment is the hotel for you. Located in the centre of Forte dei Marmi just a stone's throw from the famous shopping boutiques but discreetly tucked away in its own private haven of pine wood tranquillity sits the Grand Hotel Imperiale Forte Dei Marmi. The hotel comprises of a selection of rooms and suites and no detail has been overlooked in the luxurious exclusive rooms and superior suites; pastel colours, natural fabrics and hints of gold exude an elegant and intimate ambiance. Guests can enjoy use of the beautiful private beach, swimming pool, spa, sauna, Turkish bath and fitness centre along with the nearby boutique shopping experience. For guests with children there is a Kid's Club, with a highly-qualified team to look after the little ones. Dining options include three different concept restaurants; fine dining can be enjoyed at the Olivo d'Oro Restaurant, seafood lovers will enjoy the extensive offering at the Beach Restaurant whilst the Garden Restaurant is ideal for light lunches or simple bites. The hotel is Italian sophistication and style at its best.
Castello di Spaltenna Exclusive Resort & Spa, Chainti
This stunning resort originally dates back to the 10th century, when it was an ancient monastery and located in the beautiful countryside in the Chianti region, ideally placed for visiting the Chianti Classico area and to easily access the beautiful cities of Siena, Florence and Arezzo, as well as the most famous villages in the heart of Tuscany. Rooms and suites at the resort are all designed with traditional Tuscan décor and offer a stylish but rustic feel and guests can opt for a countryside or courtyard view. A Jacuzzi and private garden suite is also available, ideal for special occasions. The resort has two swimming pools, so in the height of summer guests can enjoy the outdoor pool with a waterfall and sun terrace and the winter months' guests can make use of the heated indoor pool with sweeping views of the countryside. A fitness centre sauna, Turkish bath, tennis court and billiard room are activities guests can enjoy onsite whilst there are a great number of exciting hiking and mountain biking trails to explore in the local area. There is a choice of restaurants for different dining occasions including Il Pievano which is situated in the castle's historic hall and for a romantic dinner candlelit dinners are served out on the courtyard. Each year The Wine Cellar creates six exclusive wine labels using the grapes grown in the vineyard on the surrounding hills. Guests can arrange wine tasting experiences can be arranged for guests and many of these wines can be ordered at Il Pievano Restaurant.
Fonteverde Hotel, Siena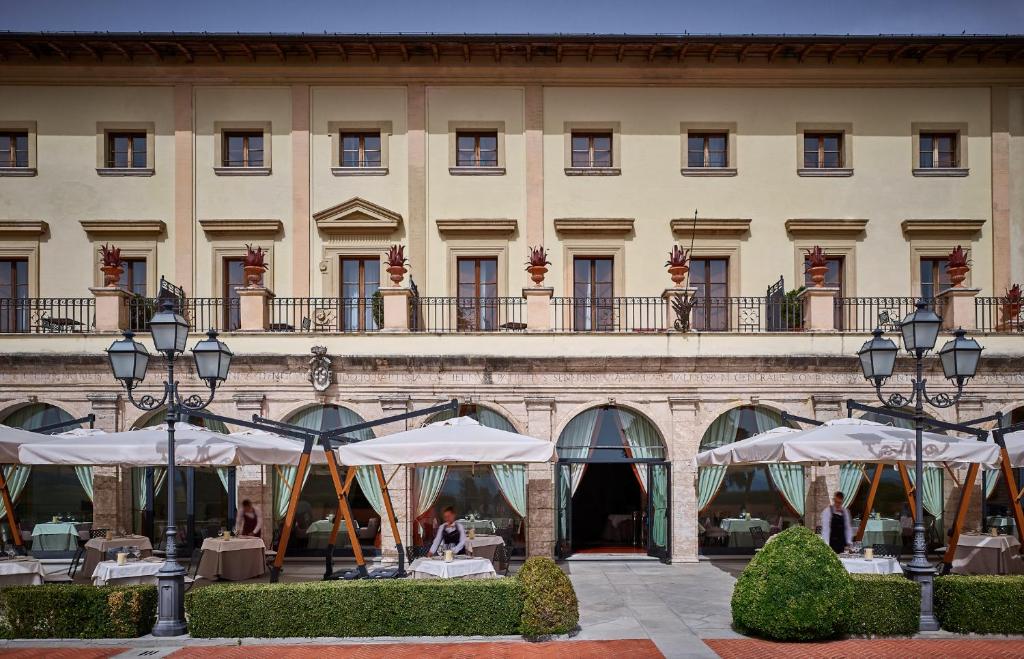 Nestled in the rolling hills of Siena, the Fonteverde hotel in San Casciano Dei Bagni, is steeped in history; this beautiful residence was commissioned in 1607 by the Grand Duke Ferdinand I and is the perfect tribute to the Italian Renaissance. Granduer, tradition and impeccable attention to detail are themes that run throughout the hotel resulting in a high-end luxury experience. Rooms and suites are elegantly presented with options to cater for a variety of party sizes. Facilities at the hotel include an infinity pool, boasting beautiful views of the garden, a fully-equipped wellness centre, three outdoor pools and one indoor pool for the cooler months. The spa and wellness centre includes a Turkish bath whilst more active guests can take advantage of the onsite tennis court. Cycling, hiking and horse-riding are ideal pursuits to explore the local area in which Fonteverde is situated. There is a fine choice of restaurant and bars at the hotel catering for a range of occasions and palettes; from exclusive flavours and extraordinary wine lists at the Ferminando I Restaurant to the seasonal salads and lavish buffet served at La Corte Restaurant, and not to be forgotten, starlight drinks served on the terrace with views that overlook the Val d'Orcia. Fonteverde has its own helipad and the team can accommodate guests' requests for arrivals, transfers or other journeys made by helicopter. Impeccable elegance can be expected here at the Fonteverde hotel.
J.K. Place Firenze, Florence
This elegant townhouse hotel is suave and sophisticated with few hotels being able to replicate its unique vibe. A classic-contemporary design, with hints of Florentine elegance and international accents throughout, it feels more like the home of a rich (and tasteful) art and antique collector than a hotel. The hotel boasts a mix of rooms and suites with the Penthouse and Panoramic Loft being especially breath-taking. Hotel residents and non-residents can enjoy the stylish restaurant along with a lounge, champagne bar, plus a courtyard garden and a terrace to enjoy the views over a drink or two. Centrally, located on buzzing Piazza Santa Maria Novella it offers guests convenient access to Florence's main Santa Maria Novella station that exploring the city is very easy. Equally as popular with locals indulging in a luxury weekend away as it is with high-end fashion designers launching their new collections, it's a place worth visiting.
Bagni Di Pisa, San Giulian Terme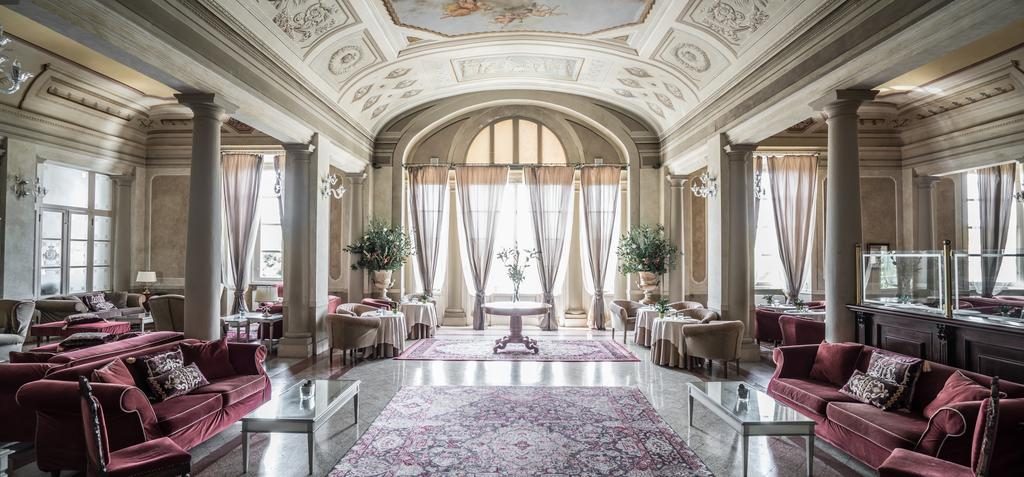 Part of The Leading Hotels of the World collection this historic hotel is a splendid five-star resort, with a great emphasis on health and well-being. It has regained its former splendour through a series of renovations and restorations bringing new life whilst still maintaining old charm and character. The hotel and spa resort is in San Giuliano Terme which is located between Pisa and Lucca; surrounded by the Pisan Mountains and immersed in the valley carved out by the Arno and Serchio rivers. It is a beautiful part of Italy and is known for its thermal springs and a millennia-old history. Guests can choose from cosy Comfort Rooms to the stylish suites with their 18th-century vaults frescoed in pastel colours, parqueted lofts, floors in marble, Tuscan earthenware and attractive Carrara marble bathrooms. Views from the hotel capture the natural beauty of the Tuscan countryside and from certain points, the Leaning Tower of Pisa can also be seen. The resort is home to a large spa with natural hot springs, there is a wellness centre with an indoor pool, steam bath and sauna. A variety of massages, beauty treatments, and wellness therapies are also available. The Byron Court terrace offers guests the perfect place to unwind with a drink, whilst enjoying the sounds of live piano music and the Dei Lorena Restaurant, overlooking the Leaning Tower, presents delicious Tuscan specialities along with low-calorie and vegetarian dishes on their menu. The stunning five-star resort is a place to reconnect with yourself and with nature.
Villa Borgo Santo Pietro, Cortona
Once an impressive historic farmhouse, the now exquisite Borgo Santo Pietro, has been rebuilt to become a retreat of tranquil luxury in the roaming Tuscan countryside, just one hour's drive from Florence. Each room or suite has its own identity yet they all compliment each other with their slightly different character, from the villa rooms to the garden suites or pool house, the décor keeps the sense of 'boutique-ness' throughout the establishment. Activities include bike hire, horse riding, table tennis on-site and a 7-a-side football pitch, as well as a modern gym. The wellness spa and healing gardens are an integral part of life at Borgo. In the spa, we use only natural essential oils pressed from the plants in their skin-care treatments and a fresh cup of tea made from their herbs welcomes guests at any time of the day. There is an excellent selection of dining experiences, from the gourmet restaurant through to the intriguing and well-stocked wine cellar, guests can enjoy a consistent sense of comfort, luxury and elegance wherever guests choose to dine or drink. From the very moment, you arrive at Borgo's gates you enter an environment where every tiny detail has been thought through in-depth. The philosophy here is one of total relaxation, nothing is too much trouble, and nothing is impossible.