Found in the province of Pontevedra, Vigo is a thriving port town, a mainstay of cruise ships and home to lots of delicious seafood restaurants. Castilian Spanish and Galician are the languages spoken here, while the architecture in the Old Town is of a traditional Galician style, incorporating Roman ruins. A world away from the Brit-packed tourist resorts of the south, this is a great choice if you want to experience authentic northern Spain. With a variety of beaches, the region is suitable for watersports or family bathing and temperatures in Vigo remain pleasant throughout the year
AC Hotel by Marriott Palacio Universal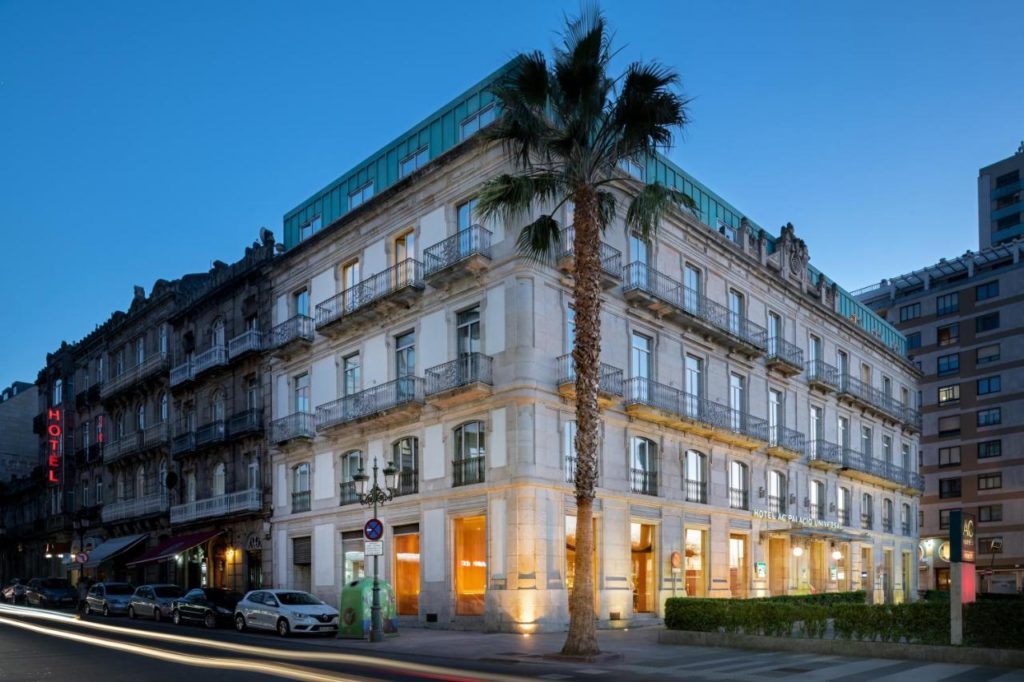 Built using ornate stone with pretty wrought iron balconies, this building dates back to the 19th century. Overlooking the marina on the Ría de Vigo estuary, the four-star hotel is within walking distance of the city's attractions and under a quarter of an hour's stroll from the railway station. 69 sleek monochrome rooms come with minibars, satellite TV, designer toiletries, climate control, free daily newspapers, laptop-friendly workspaces and soundproofing. Amenities include a library, a rooftop terrace, fitness facilities, a lounge bar, a business centre and La Cuaderna Restaurant serving buffet breakfast and a la carte Mediterranean cuisine.
Hotel NH Collection Vigo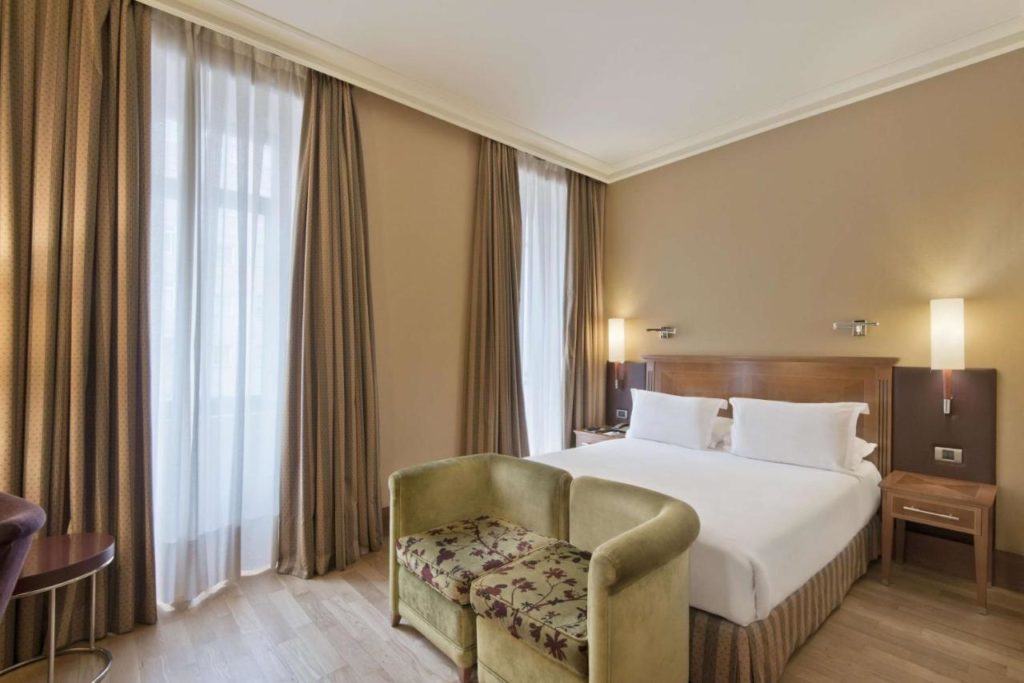 Found on the city's main boulevard surrounded by shops, the NH Collection Vigo is housed in a 20th-century building with a Neoclassical façade, designed by the French architect, Michel Pacewicz. Accommodating 108 bedrooms including jacuzzi loft suites, the four-star property is pet, family and business traveller friendly. Guests have access to their own Nespresso machine, NH branded toiletries, babysitting services, a pillow menu, fluffy duvets and super comfy mattresses. Valet parking, a small gym and an onsite restaurant — the elegant Irati — are all available. Plus there's a bar with a charming alfresco terrace overlooking the church.
Parador de Baiona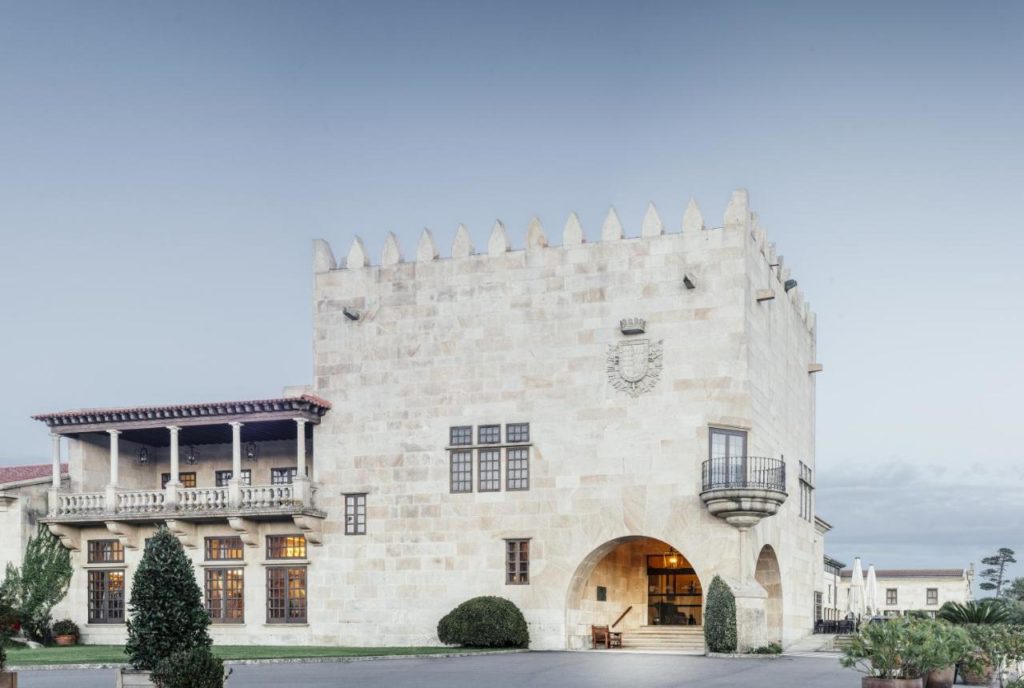 A little outside of Vigo, 30 minutes south on the coast road in Pontevedra, lies the walled enclosure of Monte Real. Here, between the sea and a pine wood, lies the regal Parador de Baiona. A deeply distinguished property recalling a bygone era, this Galician mansion offers fantastic sea views, a large outdoor pool surrounded by manicured gardens and a fine seafood restaurant. On arriving in the entrance hall, guests are greeted by a majestic stone staircase, candelabra lighting and suits of armour. Bedrooms have features such as timber beamed ceilings, four poster beds, grid windows, polished stone walls and antique dark wood furniture.