When it comes to sparkling wines, England is perhaps not the first country that springs to mind as a premium producer. However, the quality of sparkling English wines is progressing from strength to strength – with many premium wines attracting international acclaim and establishing themselves as award-winning wine producers.
From Herefordshire in the West to Cornwall in the South, the geology of the soils is on par with some of the most renowned sparkling vineyards in the world and the result is a fine collection from which to choose. From Blanc de Blanc to Rose Brut and everything in between there is a style to suit any occasion. Read on to discover some of our own personal favourites.
Ridgeview Bloomsbury NV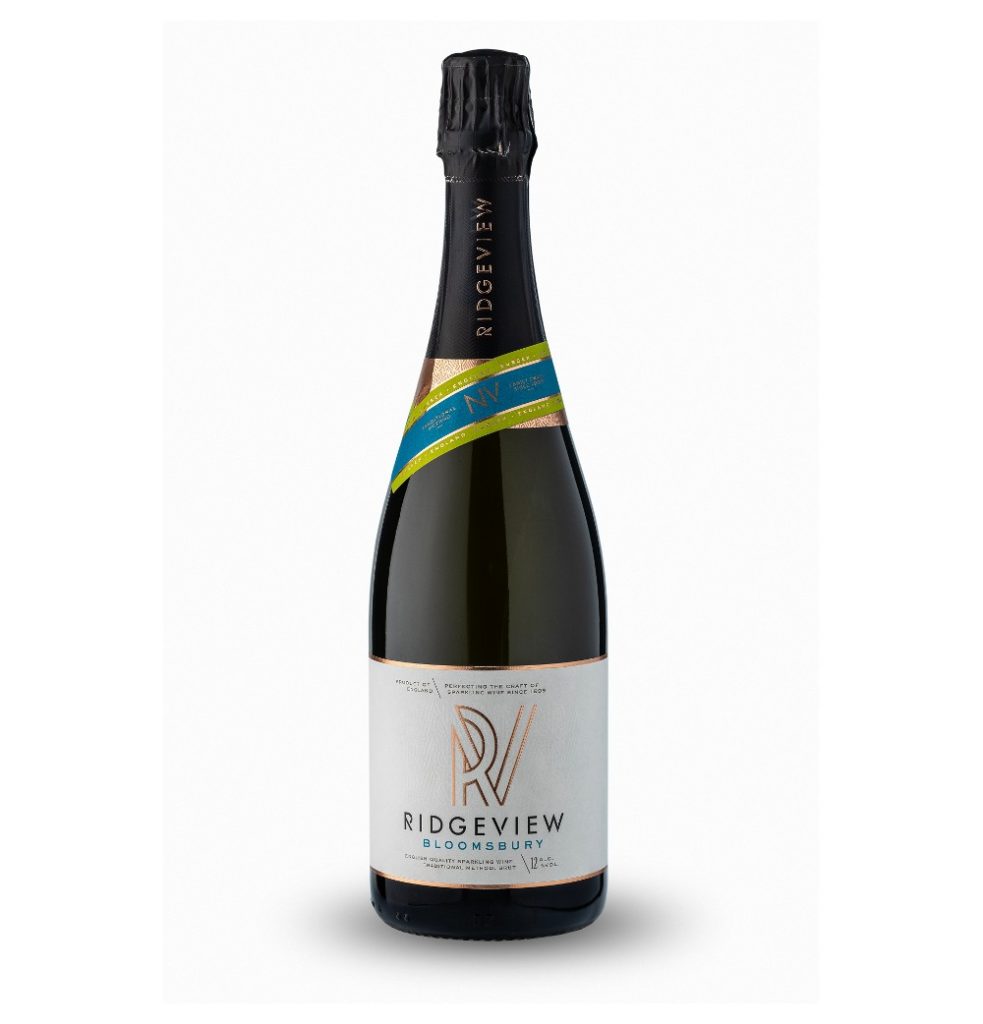 A fun, celebratory wine to enjoy with friends and family on any occasion. With notes of citrus, peach and honey this blend of Chardonnay, Pinot Noir and Pinot Meunier is perfectly paired with crab, canapes and smoked salmon. This lively and highly rated sparkling wine was the official wine served for the Queen's Diamond Jubilee – if it's good enough for Queenie, it's good enough for us!
Ridgeview is one of the leading English quality sparkling wine producers and has been crafting traditional method wines since 1995. The award-winning family-run business, based overlooking a beautiful ridge of the South Downs in Sussex has not only been named as one of the 'Top 50 Worlds' Best Vineyards (2019) but has also proudly served its wines at several Royal occasions and high profile events. 
Kingscote Estate & Vineyard Brut N.V
This sparkling wine is truly exceptional, with its original method and bright, sumptuous flavours of the English kitchen garden, gooseberry, apple and hints of rose. It's refreshing and complex, and sure to delight any wine lover.
Nyetimber Blanc de Blancs 2014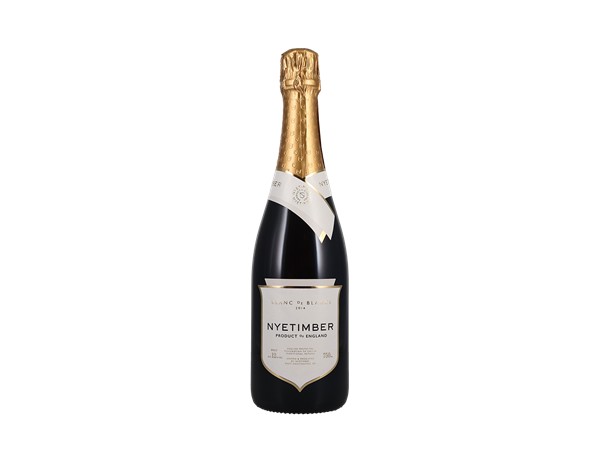 A sparkling wine of elegance and complexity, with a light gold hue and a delicate mousse. Aromas of citrus and honeysuckle lead into subtle brioche and vanilla characters. The palate offers generous yet elegant notes of baked lemon and white peach, with the warmth of the vintage shining through.
Ridgeview Fitzrovia Rosé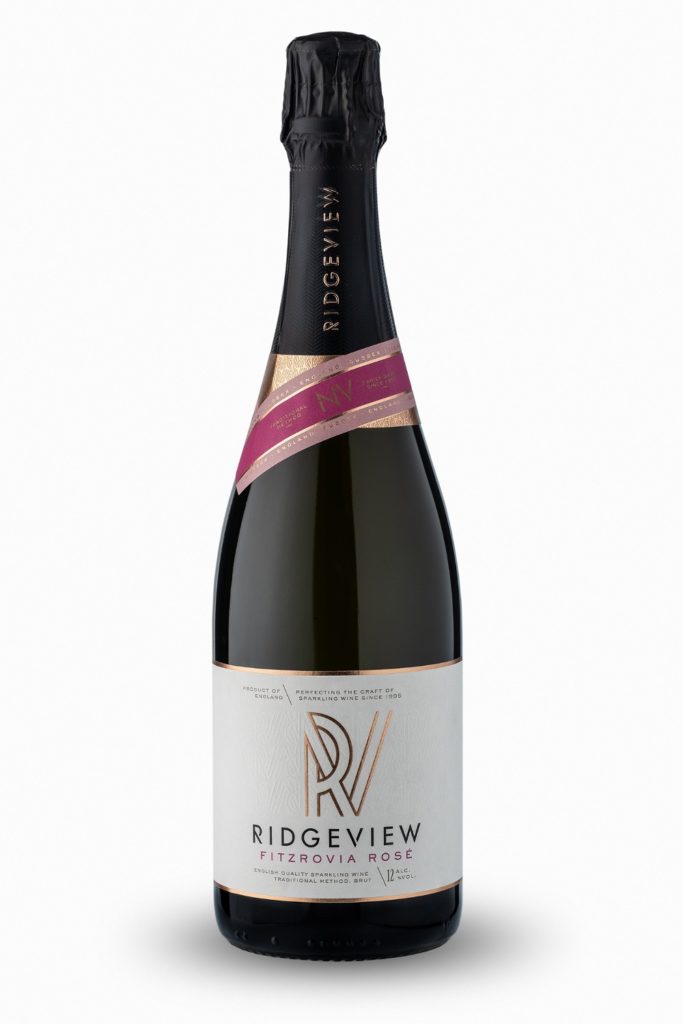 The Fitzrovia Rosé is a delicate salmon colour with an abundance of fine bubbles and a fresh fruit finish. Serve as a refreshing aperitif or it can pair beautifully with smoked salmon dishes or prosciutto.
Balfour Estate Blanc de Noirs 2018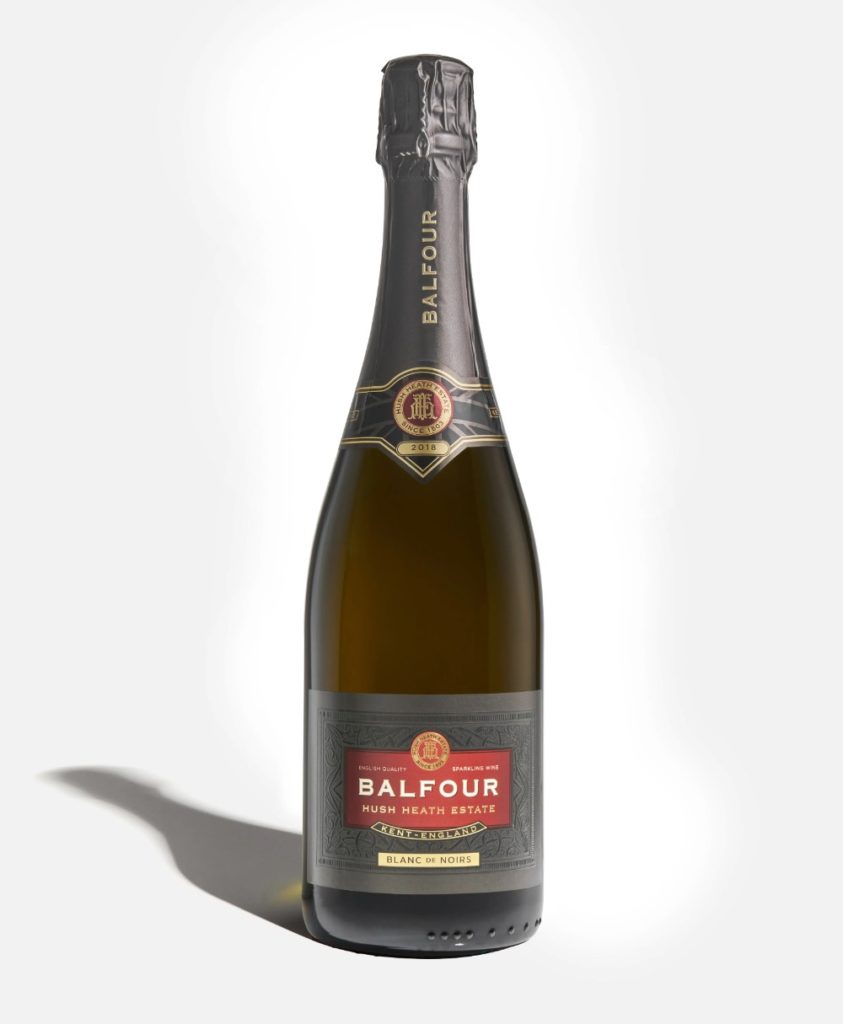 Balfour Blanc de Noirs is a blend of Pinot Noir and Pinot Meunier from the 2018 vintage. It is the newest addition to our vintage sparkling wine collection. This wine is a perfect balance of ripe Blanc de Noir flavours of red apple and blackcurrant with linear, tangerine citrus, and oyster shell. It is a characteristically Balfour wine with wonderful tension, vibrancy and complexity.
Ridgeview Oak Reserve
With careful use of oak-aged Chardonnay, this is the result of a Ridgeview barrel fermented sparkling wine. Some of the very best Chardonnay grapes were selected from Ridgeview's home vineyard in Ditchling, planted in 1995, making this one of the most unique and exciting wines released. Serve as an aperitif with olives, charcuterie, or even light game dishes. Enjoy!
Hencote Evolution Sparkling 2019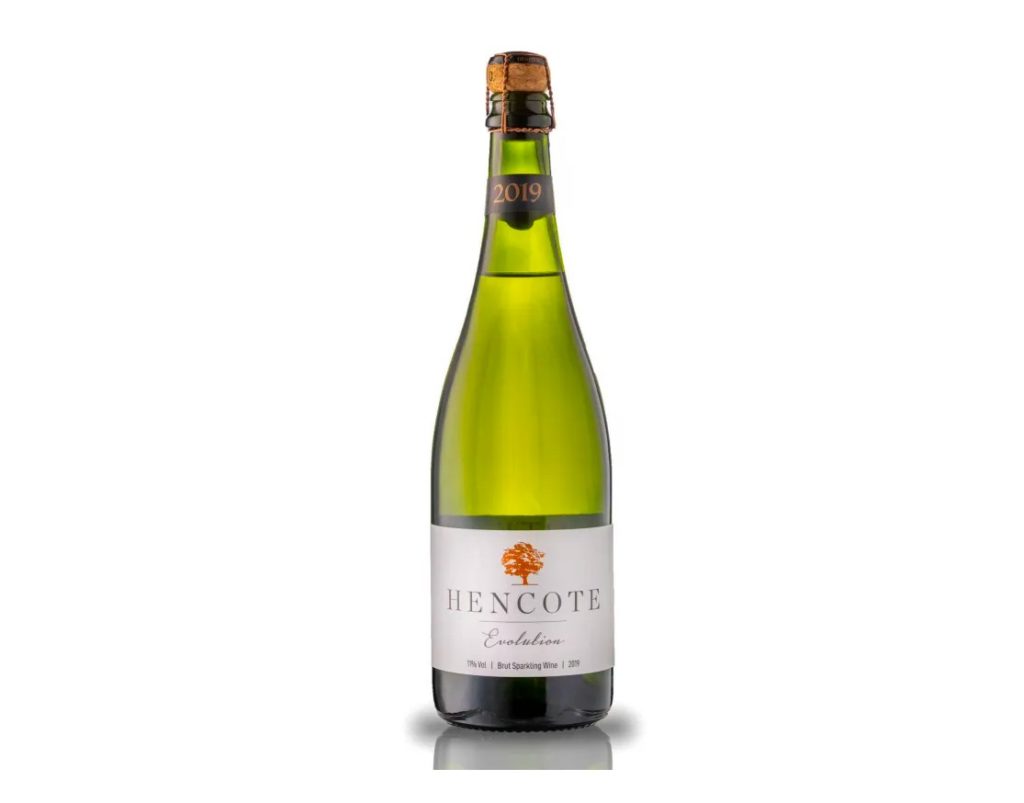 Their Evolution Sparkling results from natural fermentation in the bottle, capturing the flavours of the harvest that have come to define Estate Sparkling Wine. Using innovative techniques and a shortened maturation period, a second fermentation was carried out in November 2019 immediately following the primary fermentation to capture a vibrant freshness and fruitiness. The wine was then aged for an additional three months to develop and mature the established flavours.
Bolney Estate Foxhole Vineyard Brut Reserve NV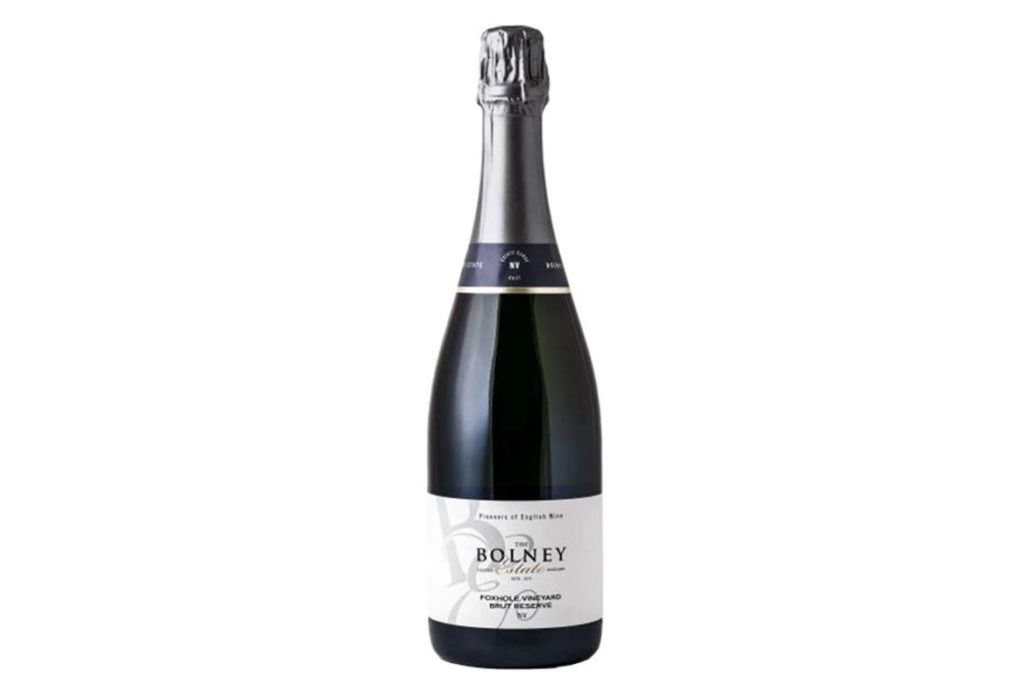 This wine is a blend of 60% Pinot Noir, 25% Pinot Meunier, and 15% Chardonnay, similar to Champagne. The fruit is hand-picked, fermented at cool temperatures, and aged on the lees in the bottle for two years before disgorgement. The result is a sparkling wine made in the same way as Champagne, with complex aromas of apple and stone fruits combined with biscuity brioche notes.
Roebuck Estates Classic Cuvée 2014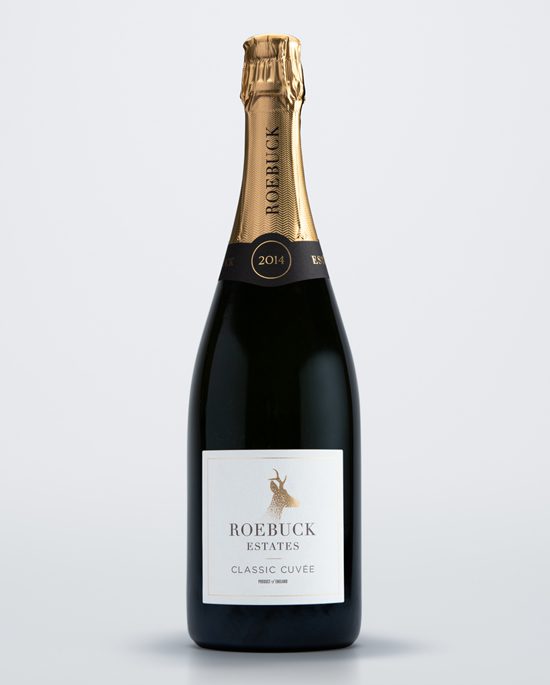 Classic Cuvée is an English sparkling wine that is rich, yet pale lemon in colour. It has notes of citrus fruit and cooked apples, with a toasty richness and hint of truffle. Delicate bubbles linger on the palate leading to a beautifully balanced finish. This wine is drinking well now but will undoubtedly, continue to improve with additional bottle age.