There's nothing like a glass of Prosecco to add some sparkle to your life. Whether you're sipping it at a chic bar or enjoying it at home, Prosecco is the perfect drink to help you relax and indulge. But what is Prosecco, exactly? Prosecco is technically a type of Italian sparkling wine made from the grape variety Glera and named after the village of Prosecco which is in the province of Trieste, Italy. It's light and refreshing, with a slightly fruity flavour. And it's become increasingly popular in recent years, thanks in part to its affordable price tag compared with Champagne. So whether you're a prosecco lover or you're simply curious about this bubbly beverage, read on to discover our favourite Prosecco we recommend to buy right now.
Della Vite – Prosecco Superiore DOCG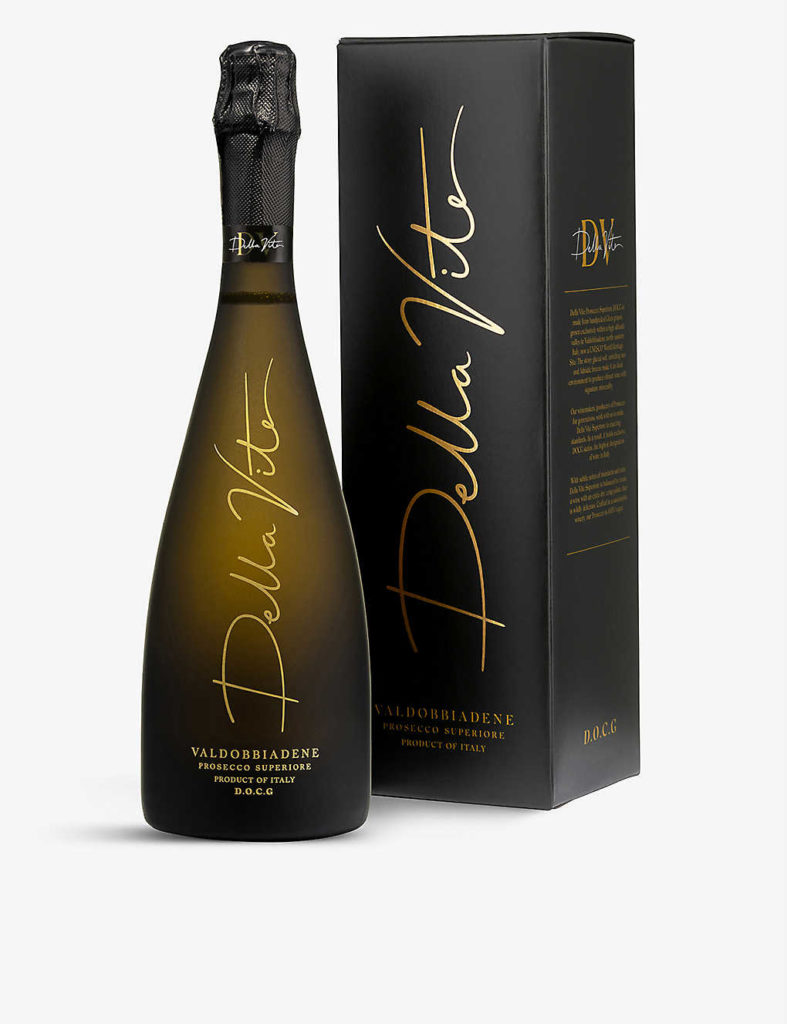 Produced in the heart of the Valdobbiadene valley, Della Vite combines the very best of Italian wine-making, with the creativity and flair of its founders – Chloe, Poppy and Cara Delevingne. The Della Vite Prosecco Superiore DOCG is made exclusively from hand-picked Glera grapes, resulting in a rich and extra dry liquid, with aromas of citrus blossom, olive, crostini and chamomile. Not only does Della Vite offer a great-tasting, fresher alternative to champagne, its environmental standpoint means it's certified 100% vegan and sustainably sourced, with a donation from each bottle purchased going to My Trees. Della Vite Prosecco Superiore is presented in an elegant gift box
Harvey Nichols – Valdobbiadene Prosecco Superiore NV
Prosecco di Valdobbiadene by Harvey Nichols has been promoted to the DOCG classification, making it one of the world's most dynamic and exciting sparkling wines. Their premium own label expression, produced by the highly respected Sorelle Bronca estate, combines Prosecco's hallmark fruit and frivolity whilst offering a seldom encountered complexity and finesse.
Harrods – Prosecco Superiore Non-Vintage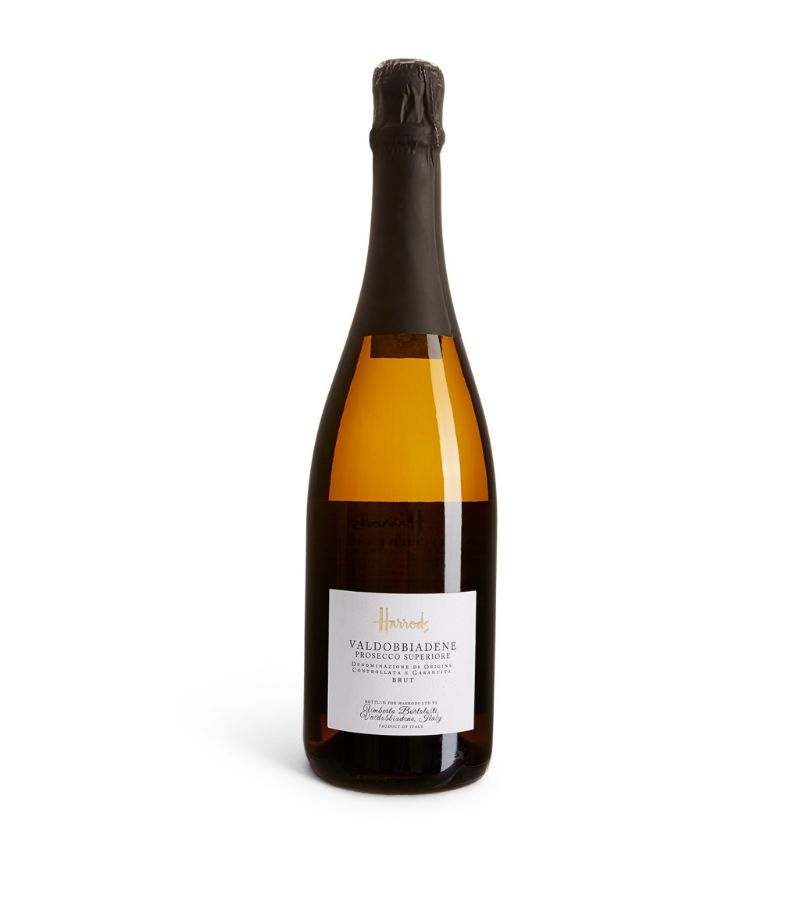 Harrods Prosecco is a luxurious sparkling wine that is perfect for celebrating special occasions. It is produced by Cantine Umberto Bortolotti, one of Veneto's oldest winemakers, and has a delicate aroma of pear and honeysuckle, a palate of crisp orchard fruits and a citrus finish. If you're enjoying a glass alongside dinner, it pairs particularly well with salads and seafood.
Bortolotti – Prosecco Extra Dry "47"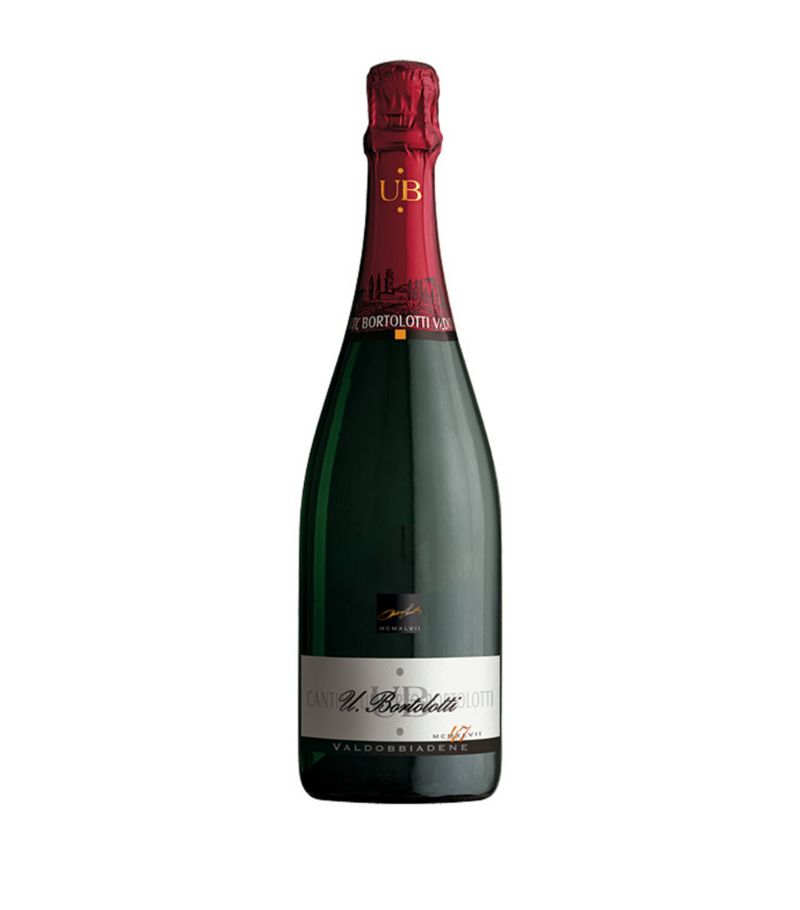 This Prosecco is perfect for those who enjoy a touch of sweetness in their wine. The nose is cheerful and balanced, with delightful fruity and floral notes. The palate is fresh and fragrant, with hints of melon and white peach. The extra dry classification means that there is a touch of sweetness, making this wine perfect for an Aperitif.
Fortnum & Masons – Rosé Prosecco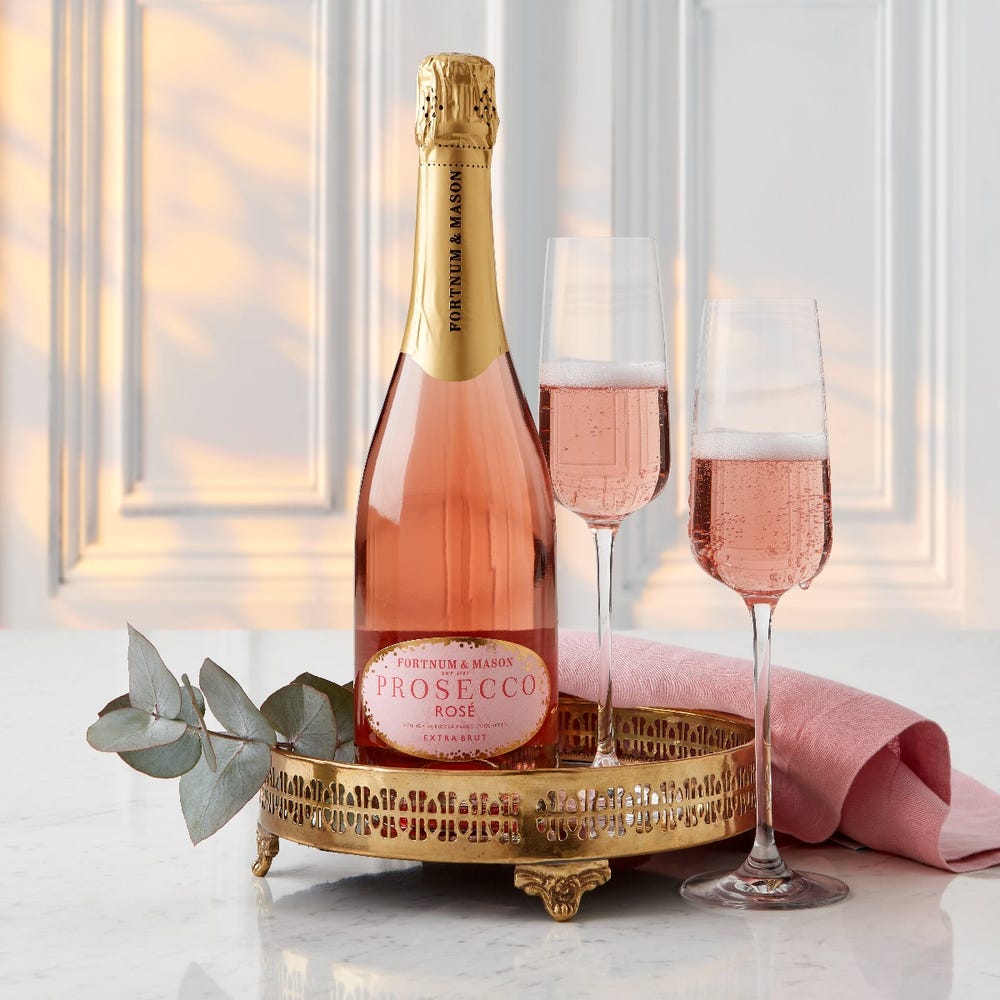 This is a delicious sparkling wine with a pink twist. It is made from Pinot Noir and Glera grapes from the Zucchetto family's own prosecco vineyards. The grapes are harvested by hand and the juice is fermented in stainless steel tanks for six months. The resulting cuvée is bursting with strawberry, raspberry and pink pepper aromas. Elegant and crisp, traditional peach and apple flavours emerge on the palate leading into a lively finish. It works wonderfully with a creamy risotto, smoked salmon and chocolate pudding.
Occado – Bottega Gold Prosecco
Bottega Gold is a high-quality Prosecco that comes in a distinctive gold-coated bottle. The unique bottle is hand-finished by a team of experts, and the Glera grapes used to produce the Prosecco come from Veneto, in the heart of the premium Prosecco area. Only the best grapes are selected, handpicked and then used to make the best quality Prosecco.