Zurich, the biggest city in Switzerland may be known for its financial credentials, but these are being gradually overtaken by culinary credentials. Much of the buzz is emanating from Zurich-West, a once industrial area undergoing a process of gentrification and from an influx of talented chefs creating everything from funky street food to Michelin-recognised menus. We already knew that the cheese and chocolate were good from this part of the world, but there are oh so many more incredible local delicacies to be sampled. So if you're planning a Swiss city break, these are the eateries we suggest you put at the top of your foodie list.
The Penthouse Zurich
July 2022 saw the arrival of the FIVE hotel group in Zurich. With a focus on music and art, this innovative mini-chain is causing quite a stir, not least with The Penthouse, an exciting top-floor venue fusing fabulous Japanese cuisine (like miso-marinated black cod, salmon teriyaki, sashimi, sushi and maki platters) with the pulsating beats of a nightclub atmosphere. Diners/revellers can expect a line-up of globally renowned DJs enjoyed alongside unique cocktails inside, or on the terrace with picture-perfect skyline views outside. The Penthouse features a one-of-a-kind bathroom bar, which stays open until the early hours of the morning.
zurich.fivehotelsandresorts.com
Maiden Shanghai
If MSG has been a barrier to your enjoyment of Chinese cuisine, pay a visit to this brand-new restaurant; under the direction of Chef Luo Bing, the award-winning dining concept serves MSG-free organic gourmet dishes. A visit here will transport you back to Shanghai in the roaring 20s, a glamorous and opulent affair. Diners can sit inside under a red fanned ceiling, outside on the terrace, or in an exclusive private dining room that feels like something from a Bond movie. And don't miss the elaborate brunches, which are fast becoming famous in Zurich. Like The Penthouse, Maiden Shanghai is part of the FIVE hotel.
zurich.fivehotelsandresorts.com
Widder Restaurant
With 18 GaultMillau points and two Michelin stars, the reputation of this fine dining venue precedes it. Housed in the hotel by the same name, it's led by chef Stefan Heilemann whose unique style, experimental techniques and penchant for acidic flavours combine to create something quite electrifying. Book a table to taste the four, five or six-course menu – vegetarian options are available too. And if you'd like to learn more about the food, you can partake in a masterclass with the head chef and his team to pick up some tips that'll impress everyone back home.
Restaurant Pavillon
Matching the Widder's two Michelin stars and 18 points in GaultMillau, this restaurant occupies a stunning position beside Lake Zurich and adjacent to leafy parkland. Here, service is impeccable yet never stuffy. Pavillon serves Haute Cuisine classics with a modern twist, with dishes designed to be as inviting for the eyes as the taste buds; tasting menus of up to nine courses are art on a plate, with optional wine pairings available. The gazebo dining room – designed by Pierre-Yves Rochon – is equally beautiful, with its chandeliers and art deco touches. Dinner service takes place at Restaurant Pavillon from Tuesday to Saturday.
The Restaurant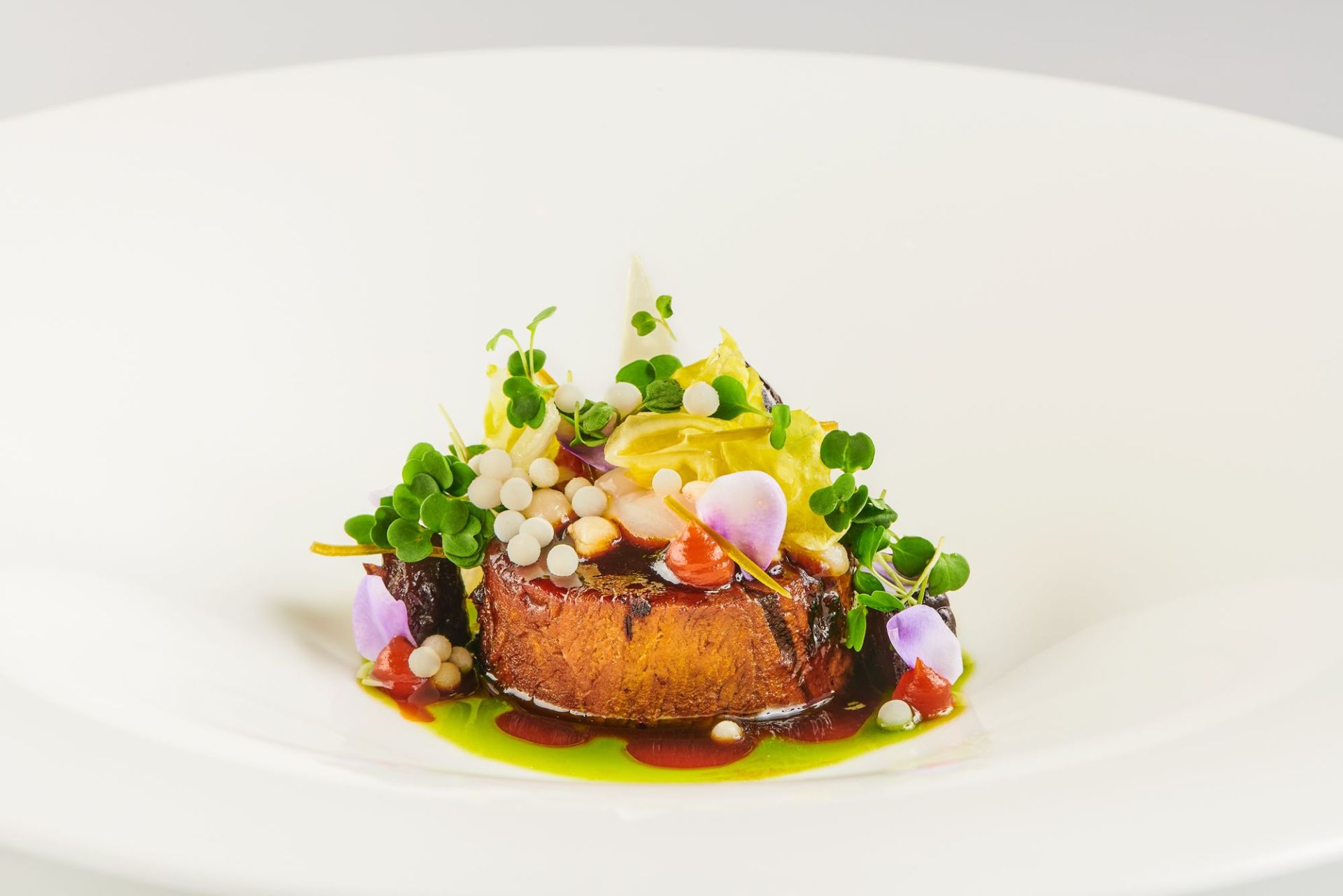 Part of The Dolder Grand hotel, this venue has been awarded 19 GaultMillau points and two Michelin stars – unsurprisingly, this means you'll need to get your booking in early to be sure of a table. The Restaurant is headed by Heiko Nieder (GaultMillau Chef of the Year 2019), serving a la carte and an amuse-bouche menu at lunchtime (small portions of the diner menus) and six or eight-course menus into the evening. Dishes are eclectic, inspired by Neider's own travels, with intriguing ingredients skillfully combined, and finished with arty touches such as foams and florals. This is Swiss finesse at its best.
EquiTable
A simple supply chain focussing on market-fresh fair trade products from ethical producers is at the heart of the ethos here. EquiTable is fine dining for the modern age; mindful of sustainability, fairness and the impact on growers in developing countries. The result is healthy, natural tastes that have a lasting positive impact, both on diners and those within the restaurant's supply chain. Four through to seven-course menus cater for both omnivores and herbivores, with high-quality ingredients considered for their carbon footprint. EquiTable has one Michelin star and chef Julian Marti heads up the kitchen.
Maison Manesse
Also in receipt of a Michelin star, this trendy urban eatery has the feel of a contemporary city pub. Whitewashed walls and ceilings have wooden beams for a rustic feel, accompanied by lighthouse lanterns, wooden tables and bistro chairs, plus an alfresco pagoda during the summer months. The main event is the Surprise Menu, this award-winner places you in the hands of Australian chef Fabian Spiquel as you embark on an unexpected tasting journey in which everything is uber fresh. Maison Manesse is found in the Manesseplatz neighbourhood.