Looking for a fresh new drink to match this season's vibes? Check out this selection of spring spirits and wines, perfect for gatherings, gifting and as a talking point for your spring celebrations.
Gin in a Tin Coronation Gin
Gin In A Tin and Historic Royal Palaces have partnered to create 'The Coronation Gin', a gin inspired by the Crown Jewels housed at the Tower of London. The design features a gold foiled crown and the four nations of the United Kingdom. The gin is a London Dry at 40% ABV and is made with no added sugars or artificial flavourings, featuring distinctive notes of lemon peel, coriander, cardamom and juniper berries.
Patrón Silver Tequila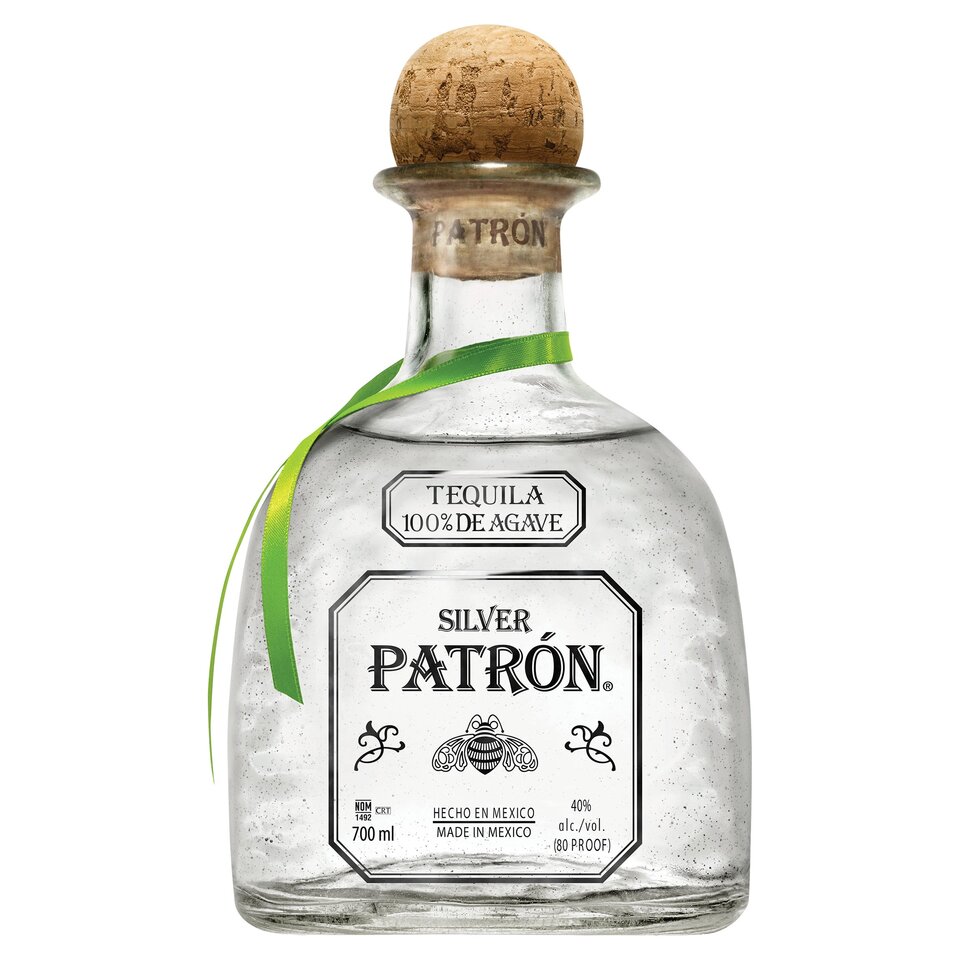 At Hacienda Patrón in Jalisco, Mexico, Patrón tequilas are crafted by hand with the same process used since the beginning. Skilled jimadors select only the finest 100% Weber Blue Agave with the ideal sugar content and transport it to the distillery. It is chopped, baked, and crushed by a two–ton volcanic stone tahona wheel and a roller mill, then fermented in pine oak tanks and distilled in small batches using copper stills. Each bottle of Patrón is inspected and hand corked, and then signed with care.
Maison
Mirabeau

's Dry Rosé Gin
 
Mirabeau Gin is a classic Dry Gin made from a 100% grape–based neutral spirit using grape skins, lemons, coriander seed, orris, angelica roots, rose petals, lavender, jasmine, bay, thyme, and rosemary. It is inspired by the botanicals growing wild around a wine estate near Saint Tropez, France and is perfect for making a Pink Martini or a signature Mirabeau G&T.
Amarula African Gin
Amarula African Gin is a premium gin made from the South African marula fruit and is already winning awards across the world. It has a refreshingly light taste, with premium botanicals such as juniper berries, orange peel and blossom, and grains of paradise. £1 is donated for every litre of Amarula African Gin sold to the Amarula Trust to support elephant conservation and local communities. It is the perfect base for creative cocktails, such as the Amarula African Gin Pineapple Fizz.
Giffard Piment d'Espelette Liqueur.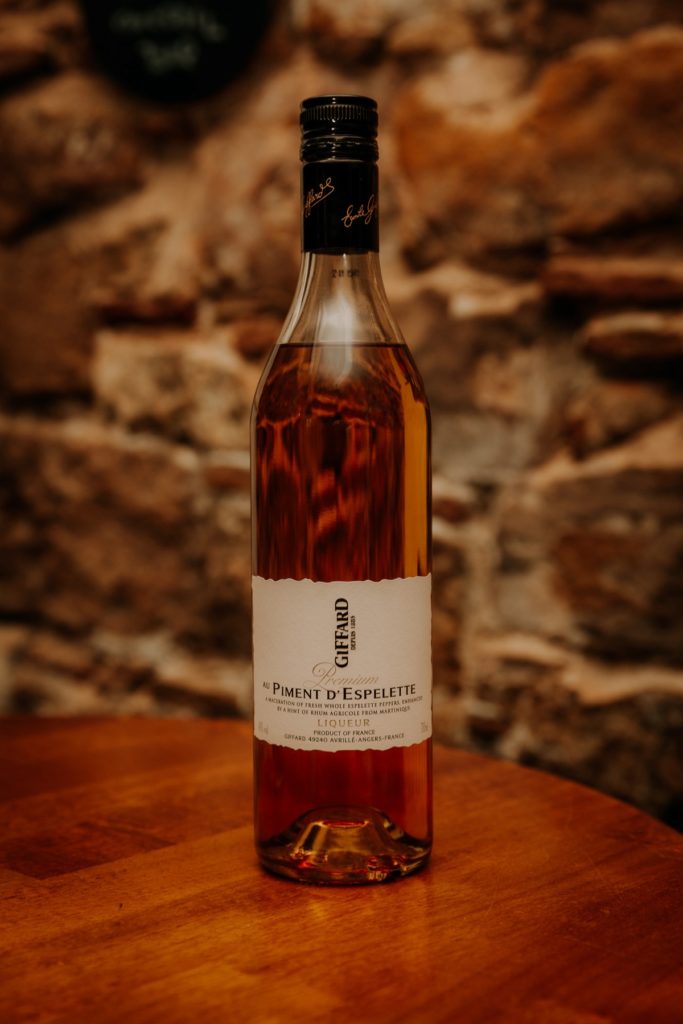 Giffard's chile liqueur is made from red chile pepper grown only in the Basque region of France. This results in a strong aromatic intensity with warm and spicy notes. Equipped with its complexity and enticing aromas, Piment d'Espelette Premium Liqueur can be used as that spicy kick in your bloody mary's to kick off any spring brunch!
Champagne Drappier Carte d'Or Brut
Dating back to 1152, the cellars at Drappier were not officially created until 1808. Since then, they have continued to work with the region's nearly-forgotten varietals such as Arbane, Petit Meslier and Blanc Vrai. The wines produced at Drappier are low in sulphur and the majority of their vineyards are located in Urville, the best place to express the Pinot Noir grape variety. This varietal is the main component of the Carte d'Or Brut Champagne NV 75cl, a Blanc de Noirs that gives off aromas of apples and white flowers, as well as hints of freshly baked brioche. This easy-drinking Champagne is perfect for enjoying as an aperitif.
Santa Ana Gin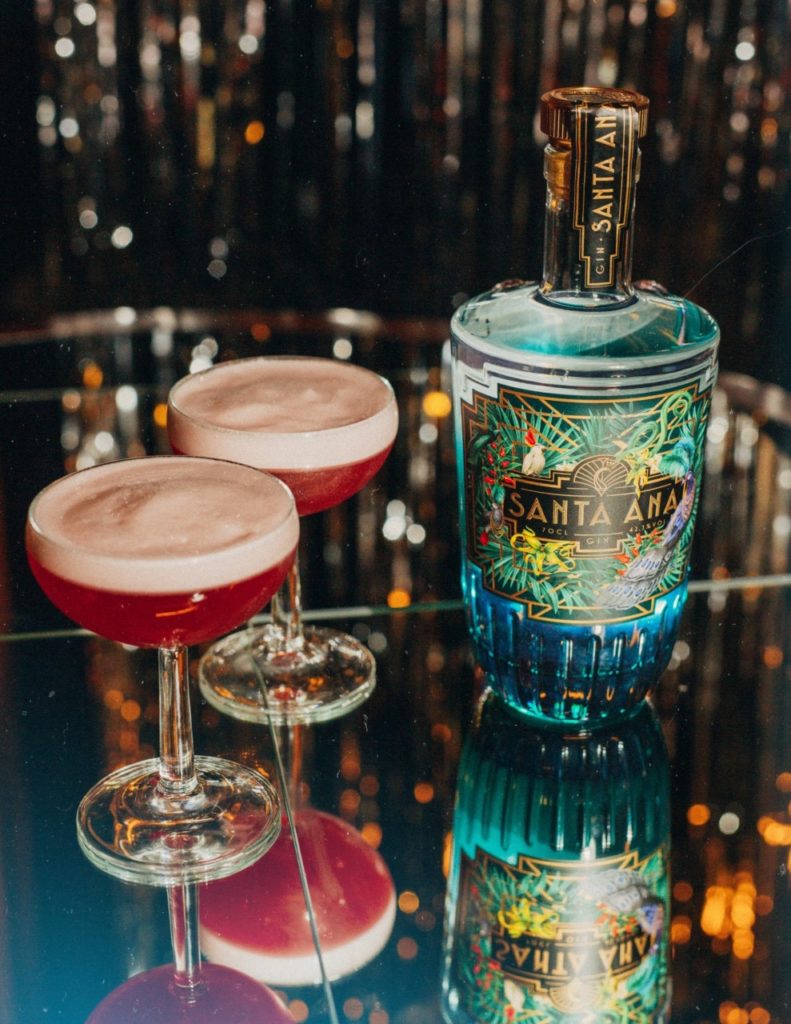 Santa Ana Gin is a marvellous spirit with a host of tropical botanicals. Its name derives from the Santa Ana Cabaret in Manilla, renowned for its roaring '20s heyday as the world's largest cabaret. A combination of classic botanicals like juniper, coriander, orange, angelica, and orris root lay the foundations for four carefully selected botanicals from the Philippines: ylang-ylang and Alpina for delicate floral fragrance, and calamansi and dalandan citrus for fruity zest. Presented in a suitably art-deco inspired glass bottle depicting a splendid jungle scene, this gin is sure to get you in the spring spirit.
Don Papa Rum
Don Papa Rum is a molasses-based dark rum from the Philippines, crafted from the finest sugarcane of Negros Occidental, known as Sugarlandia. It is named after Papa Isio, an instrumental figure in the 19th-century Philippine revolution. The rum is aged for seven years in American oak barrels and charcoal-filtered for a smooth and velvety taste. Its flavour profile features notes of vanilla, honey, and candied fruits. Don Papa's sweetness originates from the rich soil and lush climate of Negros Occidental, making it a light and subtly fruity premium drink. It is produced in small batches and bottled after blending.
Cutty Sark Original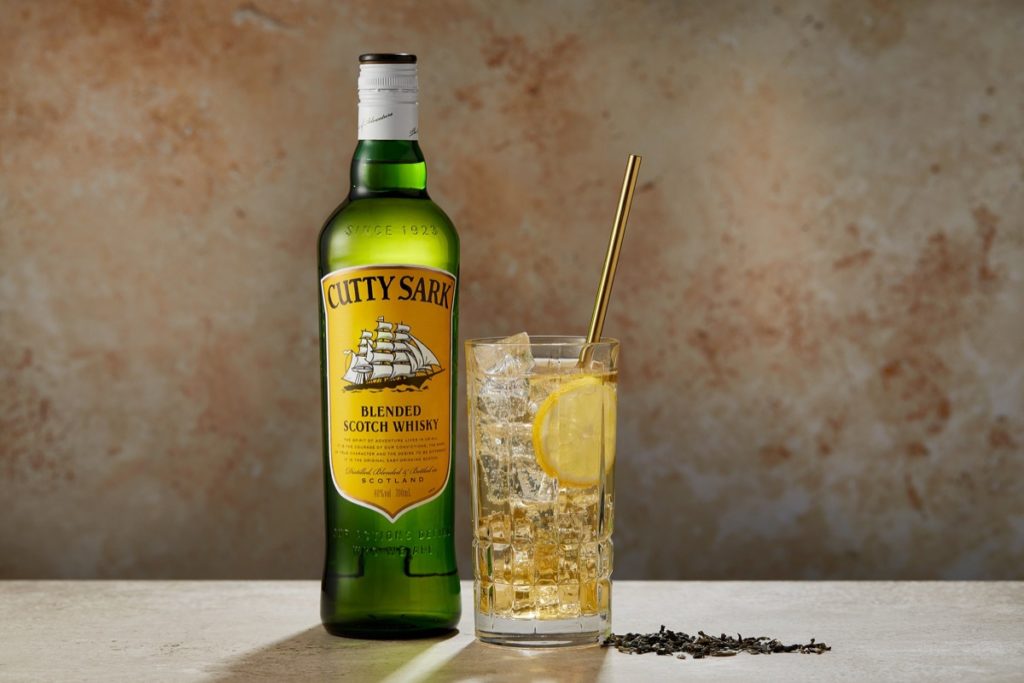 This Spring, the iconic blended Scotch whisky Cutty Sark is celebrating 100 years of adventures since it was first founded in London in March 1923, during the prohibition era. Named after the famous tea-clipper of the same name, Cutty Sark Original is the very first smooth and mellow Whisky of the Cutty Sark family. It is masterfully blended from the finest single malts and grain whiskies to create a unique light and refreshing character. Stephen Woodcock, the Master Blender, pays tribute to its Scottish origin with the quality of its elaboration process and its inimitable whisky taste profile. Cutty Sark has a lighter taste, colour and personality and is perfect for mixing into great-tasting drinks to enjoy in great company.
Edinburgh Whisky
Edinburgh Whisky has launched their own namesake whisky, the Discovery Collection, a trilogy of regional single malts from across Scotland. The collection comprises a 7-year-old Speyside, a 9-year-old Highland Whisky and a 9-year-old Islay, each aged in specially selected bourbon and sherry casks. It is presented in a beautiful gift box, with each exquisitely crafted glass bottle featuring a unique Edinburgh Whisky tartan and a foiled crest. The Discovery Collection will be closely followed by an additional three releases in the coming months; a Campbeltown, Lowland and Island whisky. Edinburgh Whisky is available in select specialist whisky retailers and for purchase directly via
their website.
Italicus
Made from a blend of herbs, botanicals and citrus fruits (including bergamot, chamomile, lavender and gentian) this versatile liqueur is produced using traditional Italian techniques. Its recipe dates back to the 18th century and involves steeping the botanicals in high-quality grain spirit, distilling them to create a clear and aromatic liquid, then blending with a small amount of natural sugar. This creates a bright and fragrant liqueur which can be enjoyed neat or in a cocktail.
Mermaid Spiced Rum
Produced by the Isle of Wight Distillery, the name/logo is a nod to the brand's coastal location, its commitment to sustainability and environmental responsibility. Mermaid Spiced Rum is made from a blend of aged Caribbean rum infused with botanicals and spices, including ginger, cinnamon, vanilla, and star anise. All of the ingredients are organic and ethically sourced, helping it to win several awards, including a gold medal at the 2020 San Francisco World Spirits Competition.
Bareksten Vodka
Award-winning Norwegian botanical brand Bareksten has launched its latest liquor as of March 2023. The vodka is distilled using the pure water direct from the Norwegian Fjords and potato. Using all parts of the veg product, the result is a smooth mouthfeel and a purity of taste.
Señorío de La Eralta Gran Reserva 2016, Rioja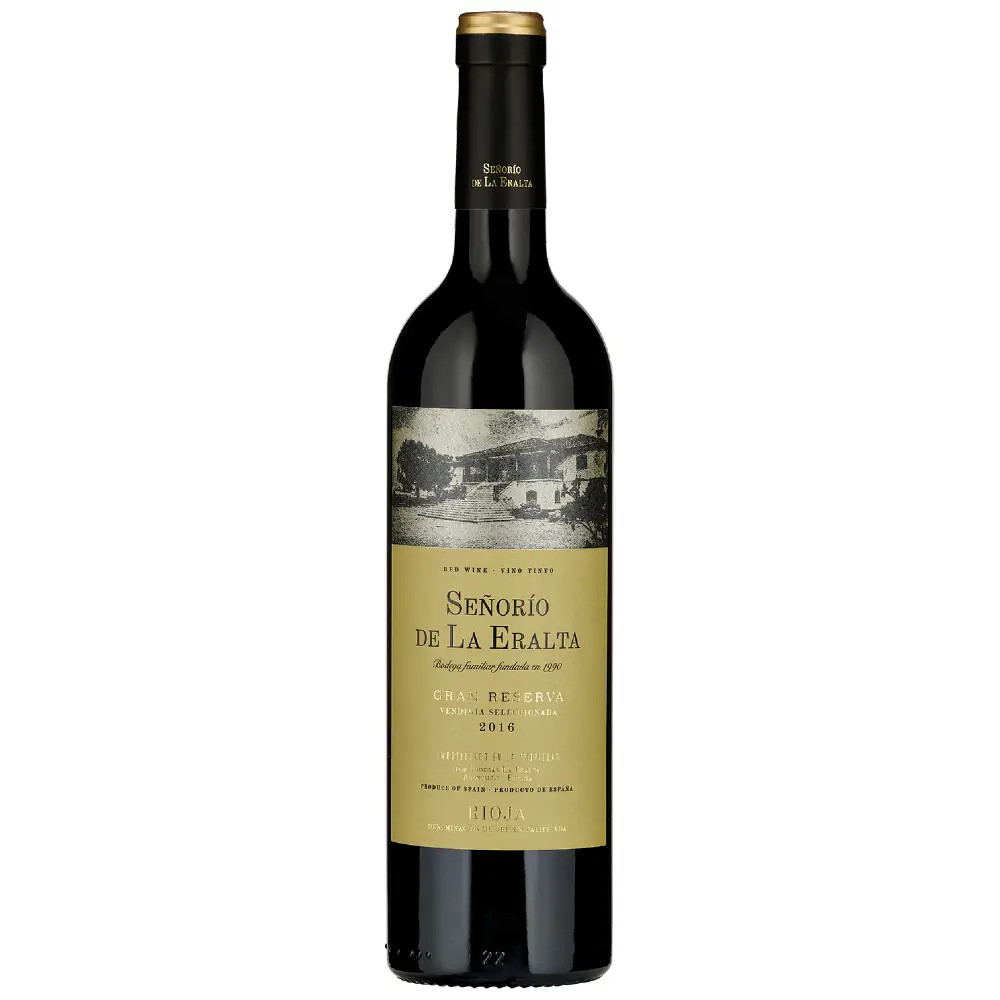 This full-bodied wine is made from a blend of Tempranillo, Graciano and Mazuelo grapes, grown in vineyards located in the La Rioja Alta area. Aged for a minimum of two years in oak barrels, followed by at least three years of bottle ageing, it has a complex and mature flavour profile, notes of blackberry, cherry, leather, and tobacco, a smooth and velvety texture, a long elegant finish and well-integrated tannins with a good balance of acidity.
Hearts & Crafts Banyuls Cask Single Malt Whisky
Produced by the English Whisky Co. in Norfolk, Hearts & Craft is aged in Banyuls wine casks, sourced from the South of France. The sweet, fortified wine (made from Grenache grapes and aged in oak barrels) imparts a distinct taste, with just the right balance of sweetness and complexity. The whisky itself is made from 100% English malted barley, distilled in traditional copper pot stills and then aged for a minimum of five years in the Banyuls casks imbuing notes of dark fruit, honey, and spice. Non-chill filtered for purity, this limited edition whisky is highly sought after by collectors.
Wire Works Whisky
Derbyshire's White Peak Distillery, known for its gin containing local botanicals, has ventured into the world of whisky. This small batch release is a lightly-peated single malt infused by American and French oak, with some ex-bourbon casks. Each has been specifically chosen to reflect the artisan distillery's house style. The liquor features only natural colour and is non-chill-filtered.
Trivento Golden Reserve Malbec 2019
Argentina's famous Mendoza wine-producing region brings us this rich, full-bodied Trivento Golden Reserve. Made from Malbec grapes grown at high altitudes (to ensure they receive optimal sunlight and cooler temperatures) this wine has exceptional depth and complexity. It has a nose of blackberry, black cherry, vanilla, oak and spice, with a bold and intense palate of dark fruit, chocolate and espresso, with a smooth tannin structure and a long, lingering finish. Drink it with grilled meats, hearty stews or paired with mature cheeses.
The Regeneration Project
Promoting sustainable practices and supporting our planet's ecosystems, this innovative whisky has been launched by The Regeneration Project, a global initiative. It's made with local rye grains grown using regenerative agriculture practices which aim to restore the health of the soil and enhance biodiversity. The full-bodied Islay Rye Whisky is aged in oak barrels for aromas of vanilla, caramel and hints of smoke, with a palate of dark chocolate, spices and a touch of peat.
Nobel Rebel
Fancy something a little bold and daring? Novel Rebel is a new whisky that defies convention and embraces a sense of adventure. Pushing the boundaries of traditional whisky-making, it contains a blend of carefully selected grains and a mix of crisp ripe orchard fruits, with hints of sea salt. It's a layered and innovative profile that is sure to impress even the most discerning enthusiasts; the whisky represents freedom to experiment and push the limits of what's possible.