Fine wine and spirits company Biggar and Leith has launched an exciting new expression in their Stambecco range, Stambecco Tiramisu Liqueur which is now available in the UK.
Stambecco Tiramisu Liqueur was created by the Vergnano family at the Torino Distillati distillery in Piemonte, North-Eastern Italy. It is made with 100% natural ingredients, including Espresso coffee extracts from local suppliers in the Torino area, which is known as the capital of Italian coffee. Master Distillers Beppe Ronco and Denis Muni created this liqueur in honour of Tiramisu, the traditional Italian dessert that is known and loved around the world. The word Tiramisu translates as "Cheer you up!"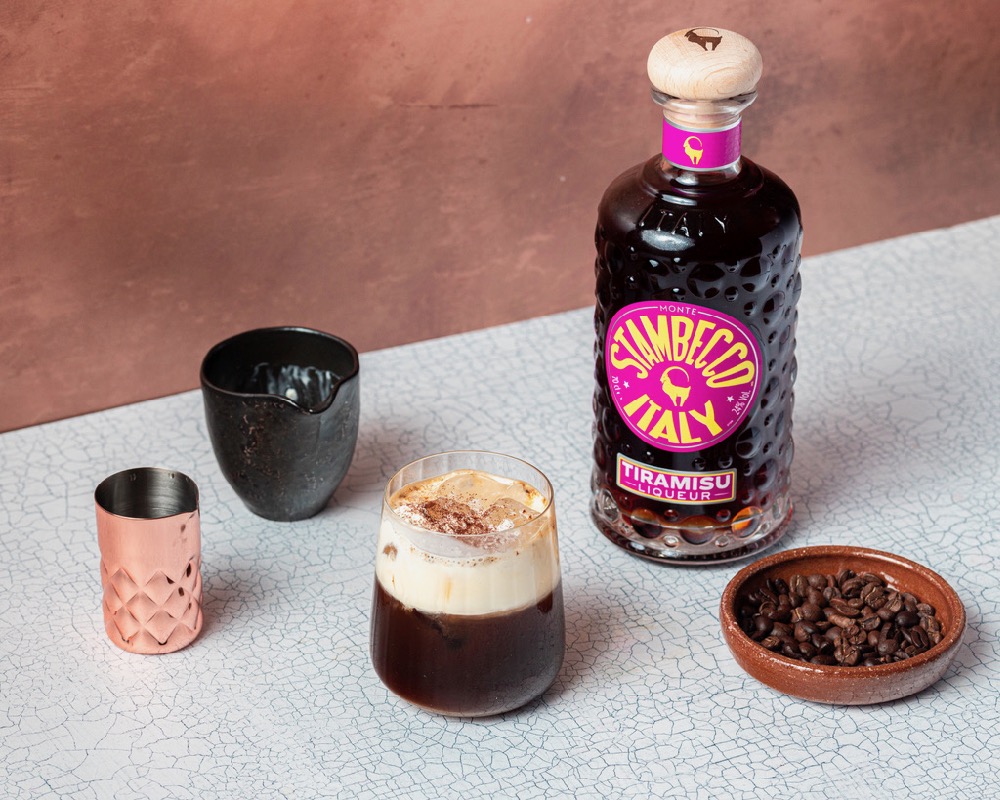 Stambecco Tiramisu Liqueur has a 24% ABV and captures the classic flavors of mascarpone, amaretti biscuits, cocoa, and coffee. It's the latest product from Biggar & Leith, who also launched Stambecco Amaro (35% ABV) in 2020. The luxurious liqueur is packaged in a distinctive glass bottle with a natural wooden stopper and an iconic label designed in a classic Italian graphic style.
Biggar and Leith Founder, Elwyn Gladstone says: "Every home bar should have a bottle of Stambecco Tiramisu Liqueur. Enjoy it chilled as a shot, over ice, or in a decadent cocktail and conjure up memories of this famous Italian dessert."
Biggar and Leith is a company that owns and imports a portfolio of fine wines, spirits, and fancy goods from family–owned producers who are dedicated to quality, innovation, and craftsmanship. The company is based in the New York area and has a distribution network across the globe. Biggar and Leith was founded by Elwyn Gladstone, who is also the founder of Malfy Gin.