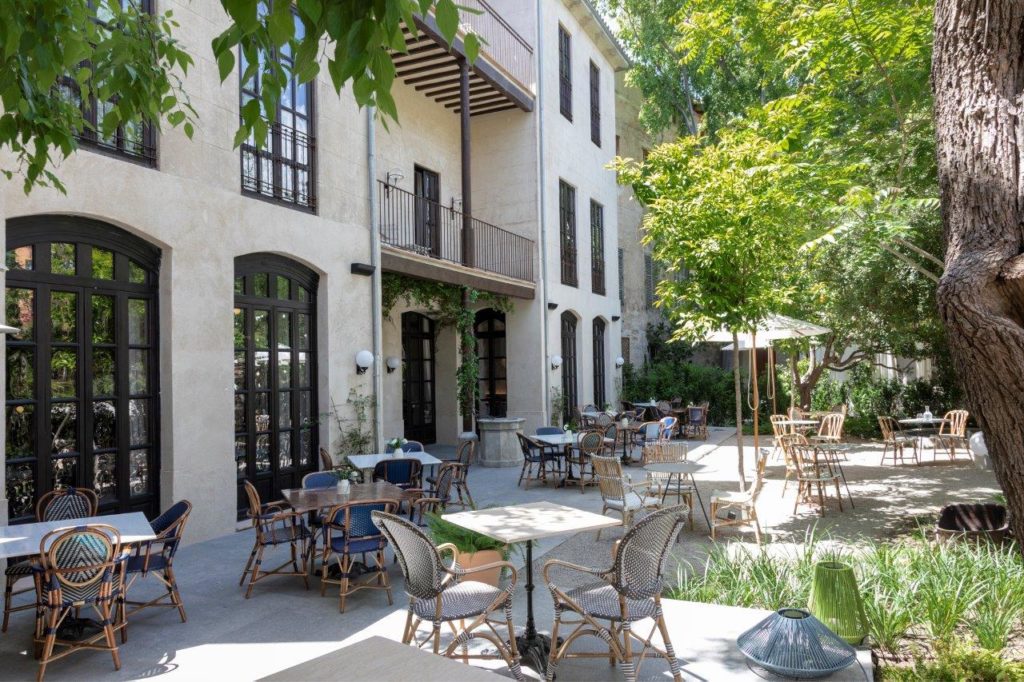 Secret Garden
Botànic restaurant, with its elegant interiors and light filled spaces also extends onto a terrace and into Palma's largest private garden. This special place, once a secret when this historic building lay abandoned for years, is hidden amongst the noble mansions and palaces of Palma de Mallorca's old town, writes Andrew Forbes (The Luxury Editor).
As soon as you take your seat, you know you are somewhere unique. Shaded by parasols and mature trees, simply-set tables allow the vibrant dishes to be the protagonist.
It was a real pleasure to meet Chef Andrés Benítez, the creative mastermind behind Botànic, during my recent visit to the island of Mallorca. We tried a few of his 'vegetable forward' dishes, perfect for sharing, in the style of tapas or mezze.
Lunch is perfect for a 'pick and mix' of sharing plates, whilst dinner can feel like a real gastronomic occasion with Chef Andrés Benítez tasting menus; 'journeys' of culinary discovery.
Our lunch highlights included:
Aubergine with sugar cane molasses, which is a classic Spanish dish but here Andrés creates a sashimi style dish – so original and really bursting with flavour.
The confit of tomato with ventresca of bluefin tuna was delicious with the Mallorca green pepper sauce.
The cauliflower tabbouleh had a mix of textures with crunch from crispy quinoa and smooth hummus and tangy feta cheese.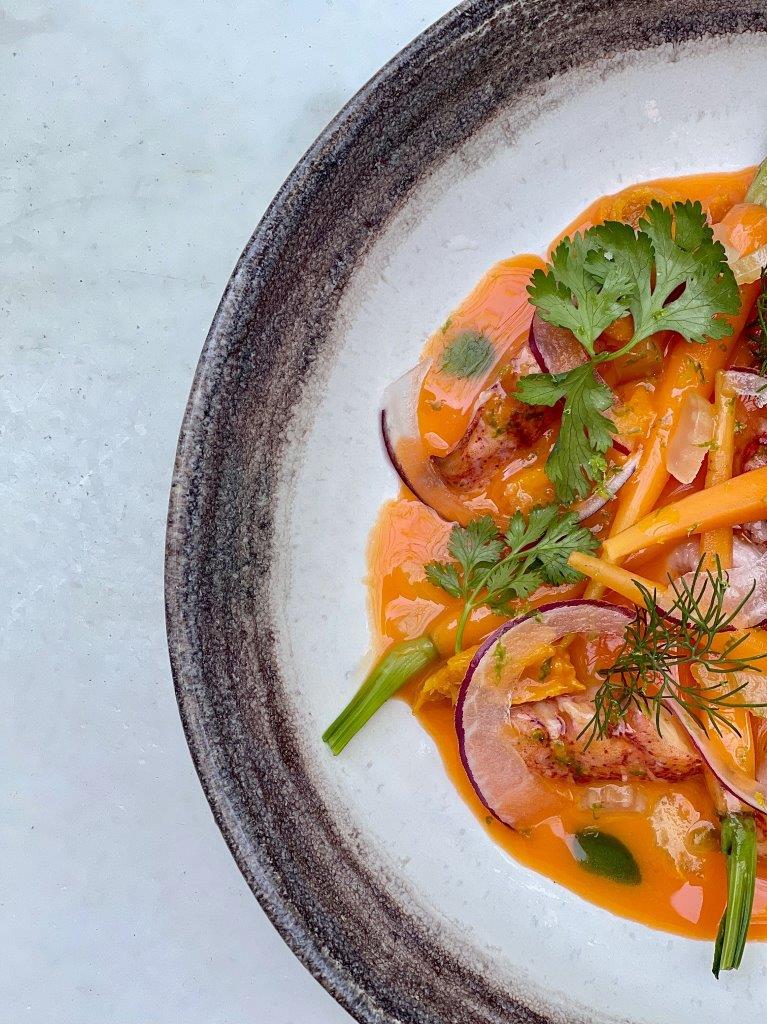 The colourful carrot and orange ceviche with lobster was a visual delight, decadent yet healthy too.
Sophisticated Dining
Inspired by Asia, Middle East and Mexico, it is fair to say that Andrés Benítez's plant-based dishes are exceptional. His recipes, using local island produce, are rich in colour, texture, and fresh, international flavours.
Can Bordoy
I was already familiar with the seductive charms of this boutique hotel (you can read The Luxury Editor profile review of Can Bordoy Grand House and Garden here), having followed the progress of the renovations of this magnificent property and stayed a couple of times in the past. The property has 24 very special suites, and a glorious pool hidden in the garden.
During my last stay I had missed the opportunity to try the compelling dishes by Chef Andres. Don't make the same mistake; the setting, service and the fine cuisine combine to create a memorable experience.
So, if you are in Palma, I recommend you make a reservation to indulge in 0km local goodness, served in enchanting surroundings by a friendly team.
Oh, and not forgetting too, that if you have green fingers, feel free to take home the plant that's decorating the dining table – it's yours to help make the world a greener place