On an island increasingly recognised for its exclusive hotels, ultra-luxe villas, and upscale restaurants, the 5-star Hotel Gran Son Net, (a Small Luxury Hotels of the World property), is a testimony to authentic, classic Mallorcan hospitality that has stood the test of time, writes Andrew Forbes.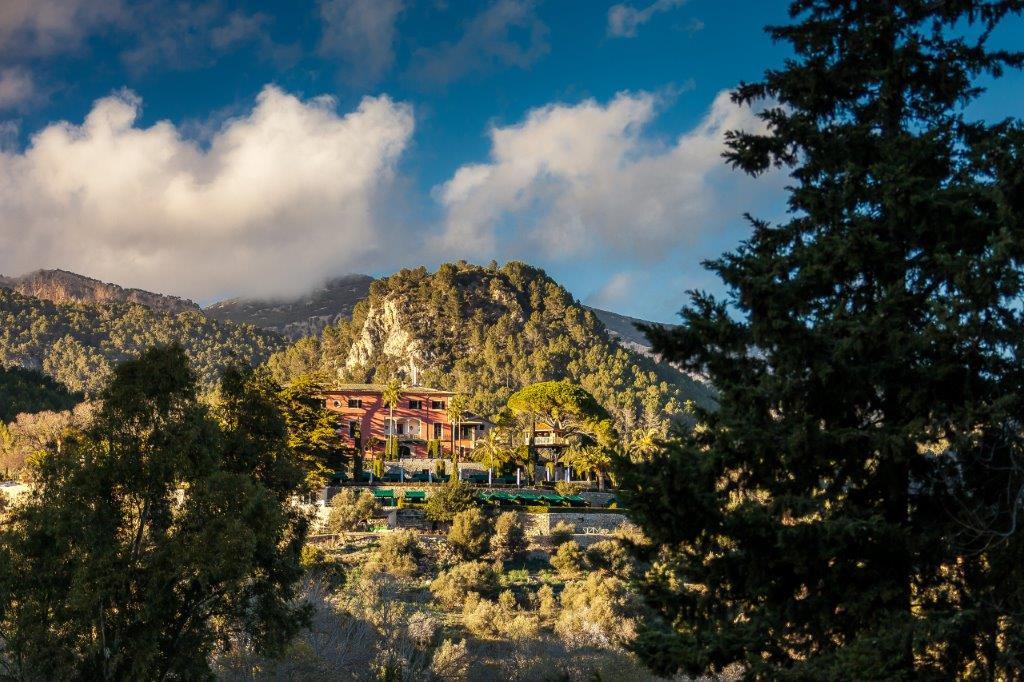 The hotel's 17th Mallorca manor house, painted in a historic, muted pink, that blends beautifully with its golden sandstone detailing and the mature trees around it, is surrounded by the tranquillity of pine forests and mountains. The hotel offers both classic and contemporary luxury accommodation, a 30m pool, country-house gardens, and a fine-dining restaurant by chef-to-watch, Cristian Coll Garcia.
Location
UNESCO declared the island's Tramuntana Mountains an area worthy of world heritage protection for its cultural and natural qualities. Sheltered by these iconic mountains, is the Gran Hotel Son Net, overlooking the small village of Puigpunyent. I liked the location, as it feels private and secluded, but it's close to the capital Palma, just 20 minutes away, and 30 minutes from the Palma de Mallorca's international airport. Some of the islands most picturesque coastline is a short drive away.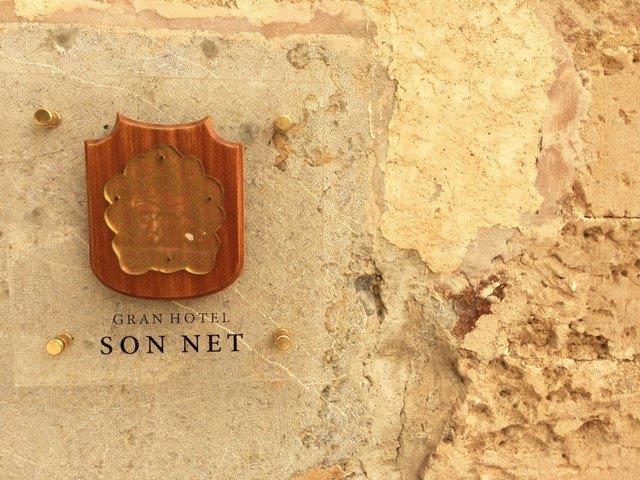 Welcome & Check-in
'Gran Hotel' in my mind might be a little misleading when it comes to the boutique Son Net. For me at least, the term evokes the notion of a larger, more formal 'Grand Dame' of a hotel, probably in an urban setting, yet the Gran Son Net is a place of country-house charm, with a family-like team. There's no Gran Hotel stuffiness here; just Gran Hotel elegance and sophistication.
As soon as one arrives, and is met at the front door and welcomed into the lobby, it's immediately evident that this is a boutique style property, focusing on a friendly, personalised service.
There's an authenticity in the welcome that makes one feel relaxed – and this is sometimes hard to find in the ever-growing number of new hotels opening on the island.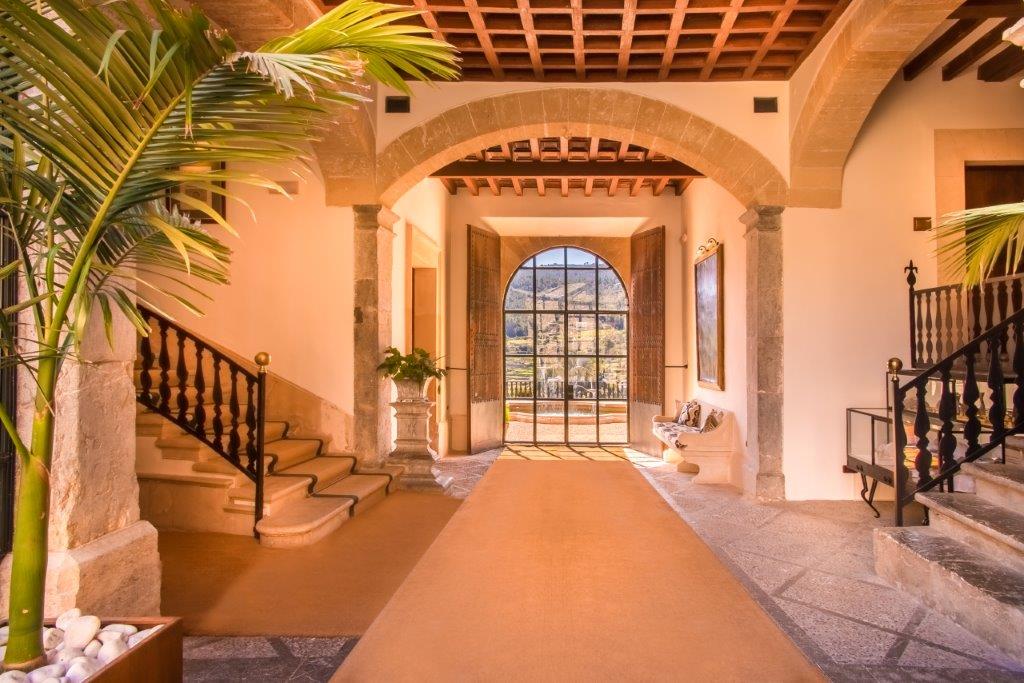 The manor house is full of beautiful original features, like sweeping straw-coloured sandstone arches and columns; striking antiques, and plush upholstered sofas and chairs, and art – including world-class contemporary pieces from the likes of Mark Chagall, David Hockney and Frank Stella.
Accommodation
The main manor house offers a choice of very well-proportioned, elegant guest rooms and grand suites.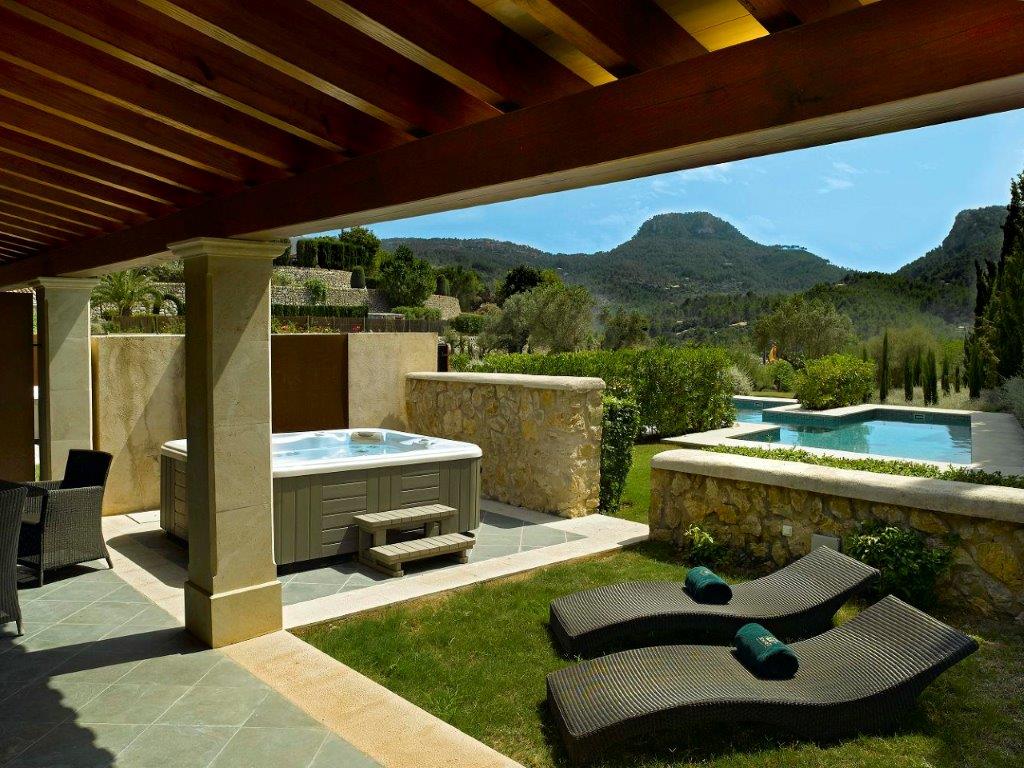 In addition, there are adults-only Deluxe Pool Rooms with a contemporary elegance, and more intimate scale. They have private gardens and terraces with outdoor hot tub, and discreet private access to their dedicated semi-private swimming pool.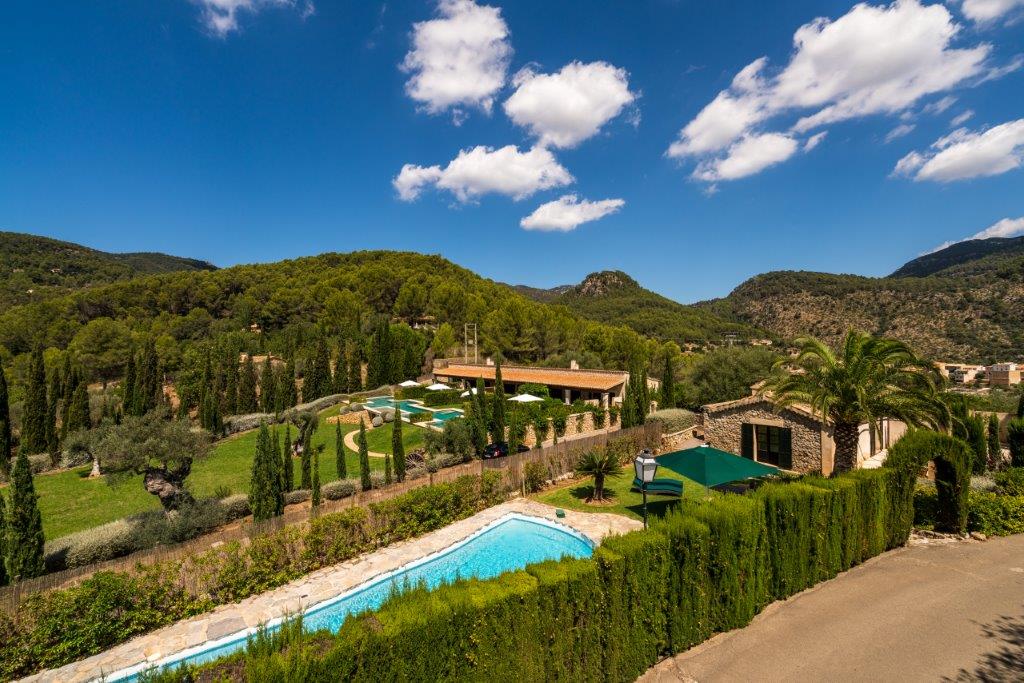 For total seclusion, I suggest you book the Gran Suite Cottage with a private pool & garden. This feels for me to be a place of understated luxury, an ideal for family vacations.
Gran Suite
I was lucky enough to stay in a Gran Suite. This really makes the most of the manor house features. The decor is a sumptuous mix of elegant antiques and relaxed country house style chic. It feels exclusive yet homey too – you want to just let yourself be embraced by those big sofas, or curl up in one of the velvet easy chairs and read a book.
My Gran Suite was on the first floor. It feels more like a small apartment – including a living room with fireplace, bedroom and large bathroom, all with period features and high ceilings. Yet the suite has a romantic ambiance with its four-poster bed and French windows offering garden and mountain views – it was a good balance between grand and welcoming.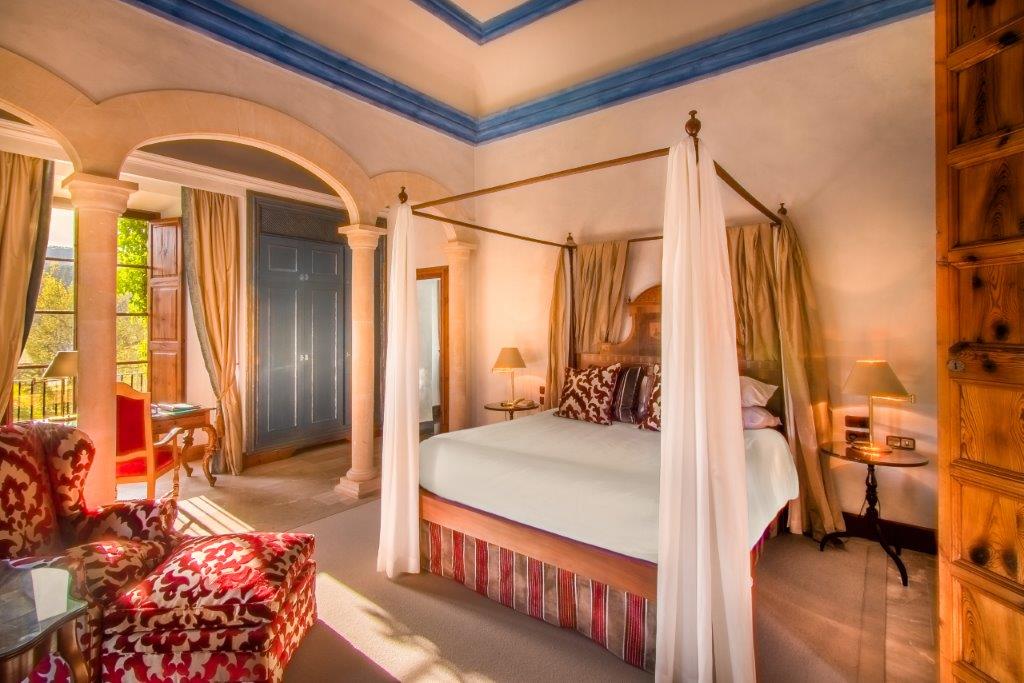 Bathroom
The bathroom was cavernous, as one might expect in a grand country property but warm and luxurious with nice touches like plenty of L'Occitaine amenities, bathrobes, and thick towels on heated rails.  There was a vintage style claw foot bath, and large shower, and separate W.C.
Restaurant
One of the highlights for me during my stay was the dining.  Not only is the 'Oleum Restaurant' an incredible space, a huge restored olive oil mill, with the original timber and stone presses still in sitio – but the cuisine by young Chef Cristian Col Garcia is reason enough to visit the hotel.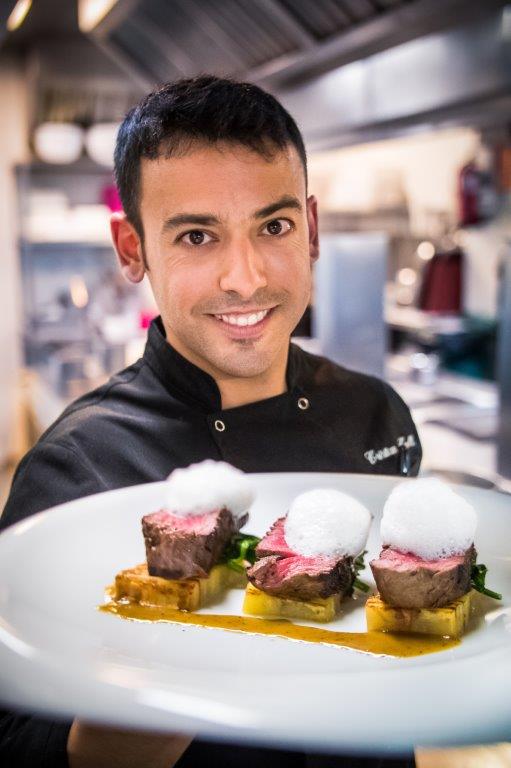 The talent of this young chef brings a contemporary energy to the hotel. His exquisite dishes reflect Mallorcan roots, but inspiration and flavours from Asia.
Here´s a flavour of what you can expect.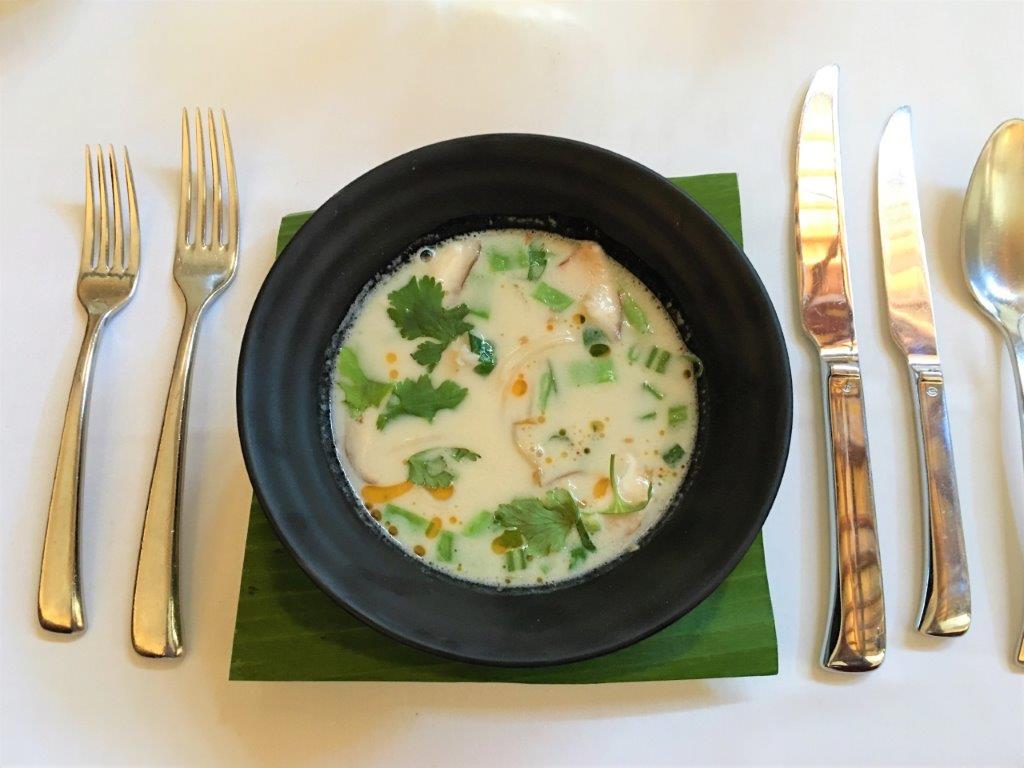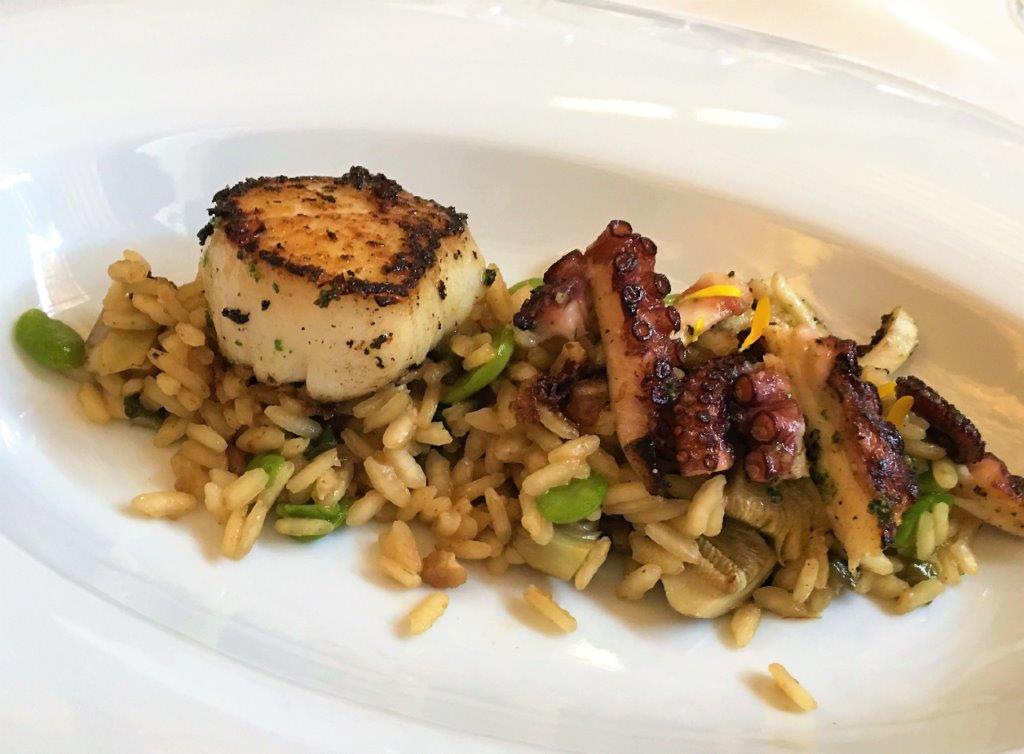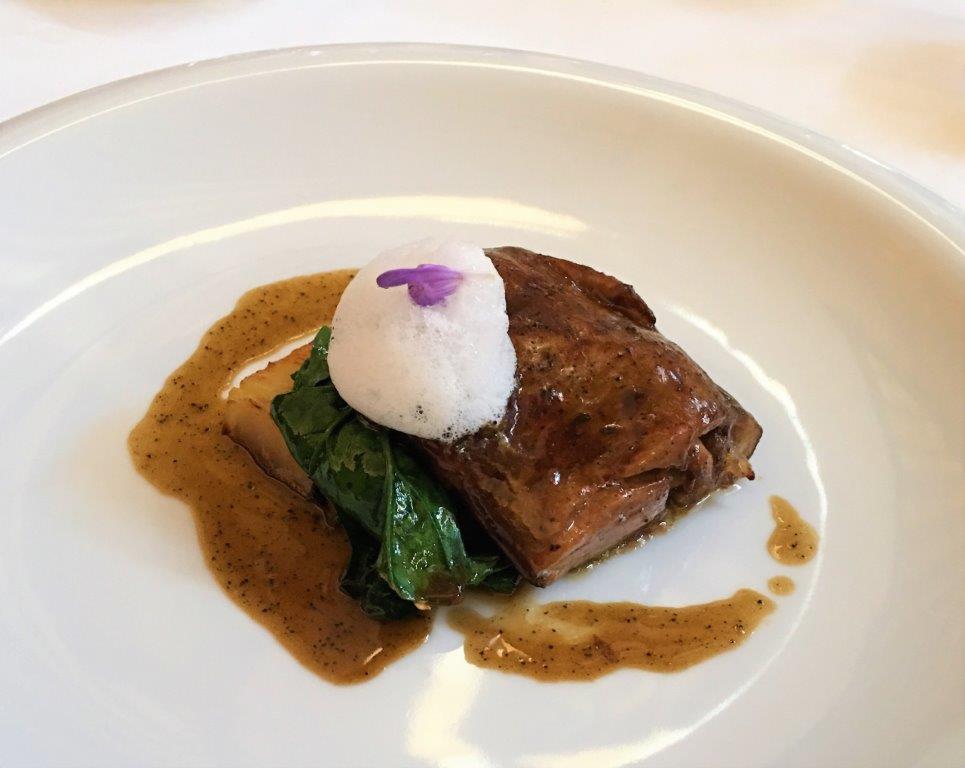 During the high season, there is also the Gazebo garden restaurant and bar, and open all-year is the Son Net Bar, where barman Miguel Martin will magic up a cocktail for you, or introduce you to some of the island´s wines, including the estate´s own vintages.
Video
Facilities
The Olympic-sized swimming pool is quite a surprise, yet it is elegantly landscaped within the grounds, and is bordered by elegant canvas cabanas for privacy, whilst additional plunge pools and hot tubs are on a lower garden terrace.
There´s also a Tree House, resting in the branches of an ancient pine tree; a romantic place to enjoy private dining.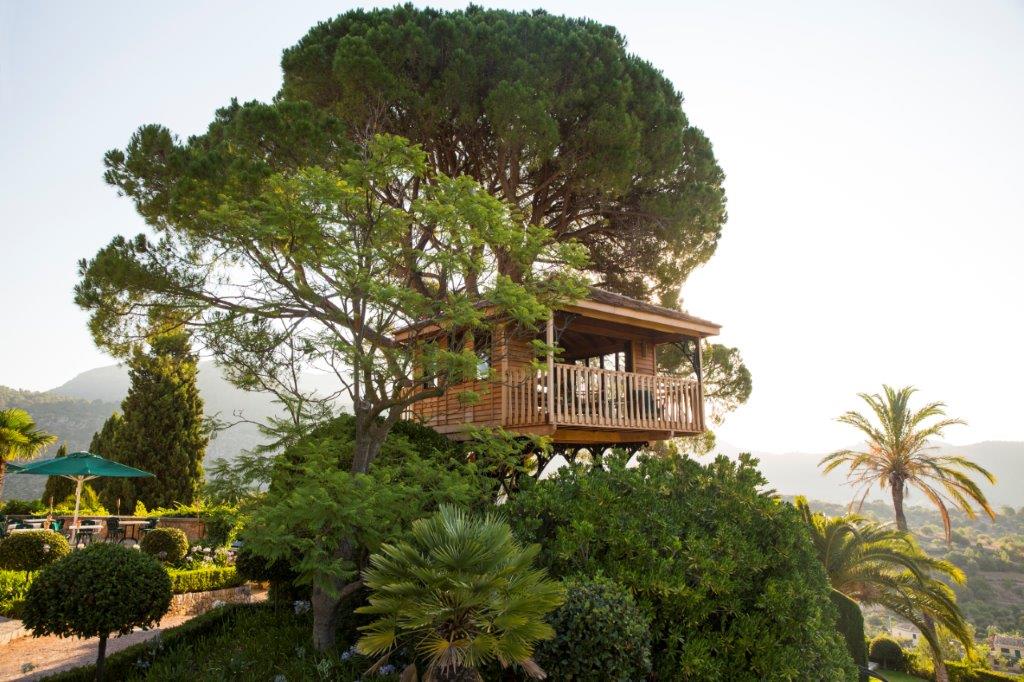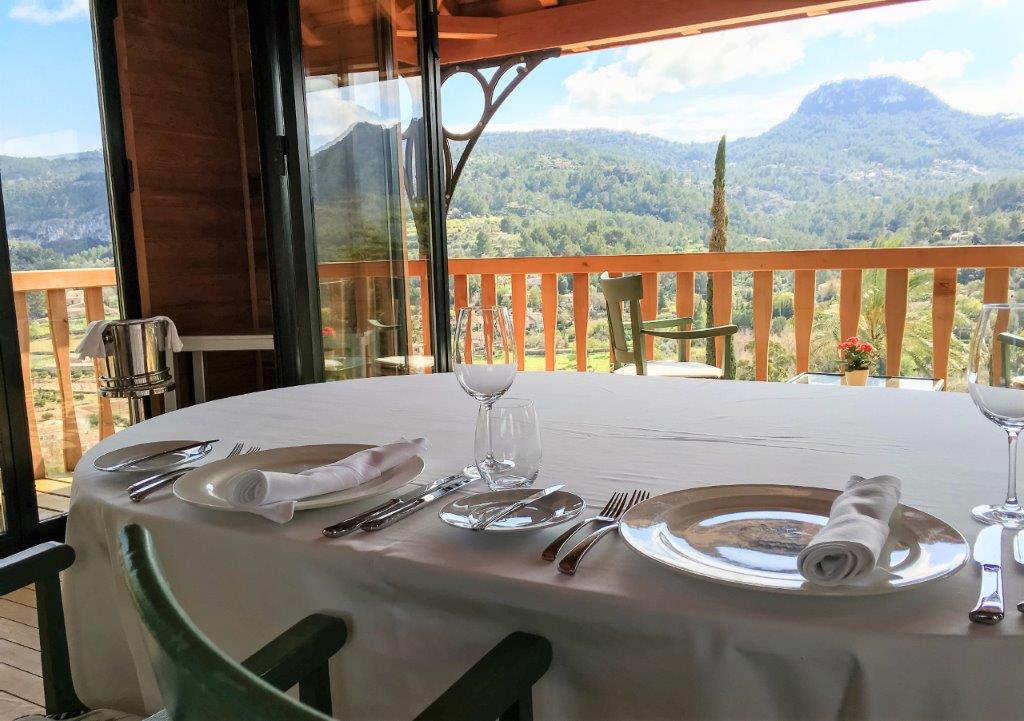 The estate's kitchen garden is more than just a nod to 0km dining. It's clearly very established, with abundant fruit and veg supplying the kitchen of Chef Col García.
There's also a gym, beauty therapy room.
Things to Do
The chances are once you arrive at Gran Hotel Son Net you'll just want to disconnect and unwind, yet there's plenty of temptations to make you head out and explore.
The Tramuntana mountain area is deservedly a UNESCO protected environment with wonderful scenery and fascinating and charming villages that reveal the cultural and historical secrets of this part of Mallorca. Of course, hiking and cycling are very popular, but even a scenic drive, with stops to shop in the boutiques of artisan products or eat in local restaurants is a real treat.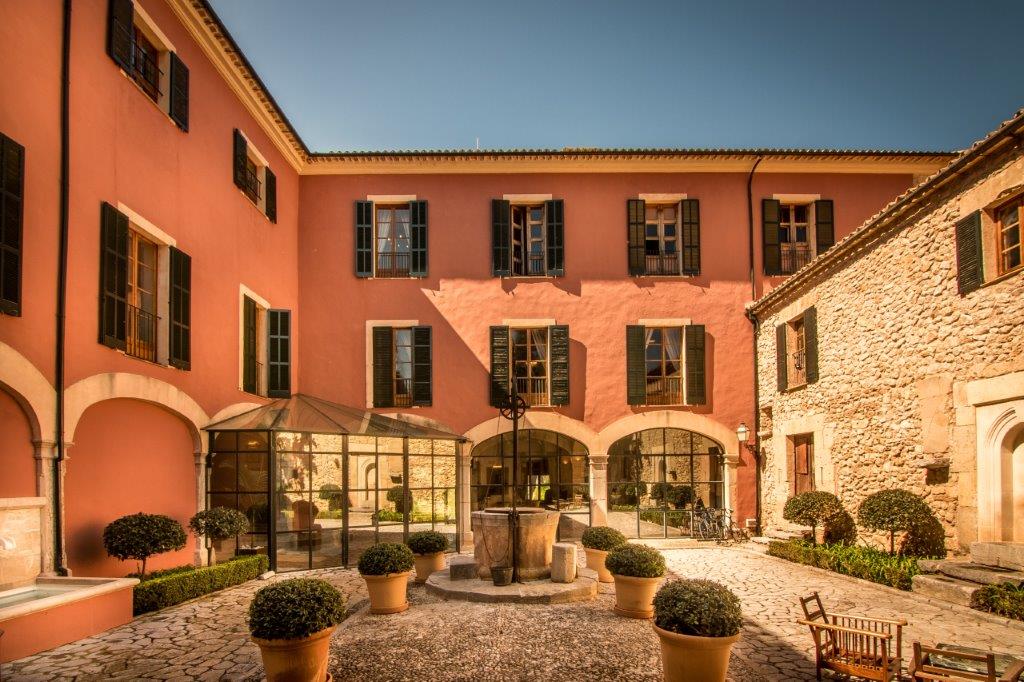 Ask front desk for recommendations for places to find hearty local food, hiking routes or to arrange escorted tours.
What´s more, Mallorca is much more that just a summer destination. With the growth of high quality tourism, hotels, restaurants and other venues are staying open throughout the year. I´m feeling like Christmas in Mallorca…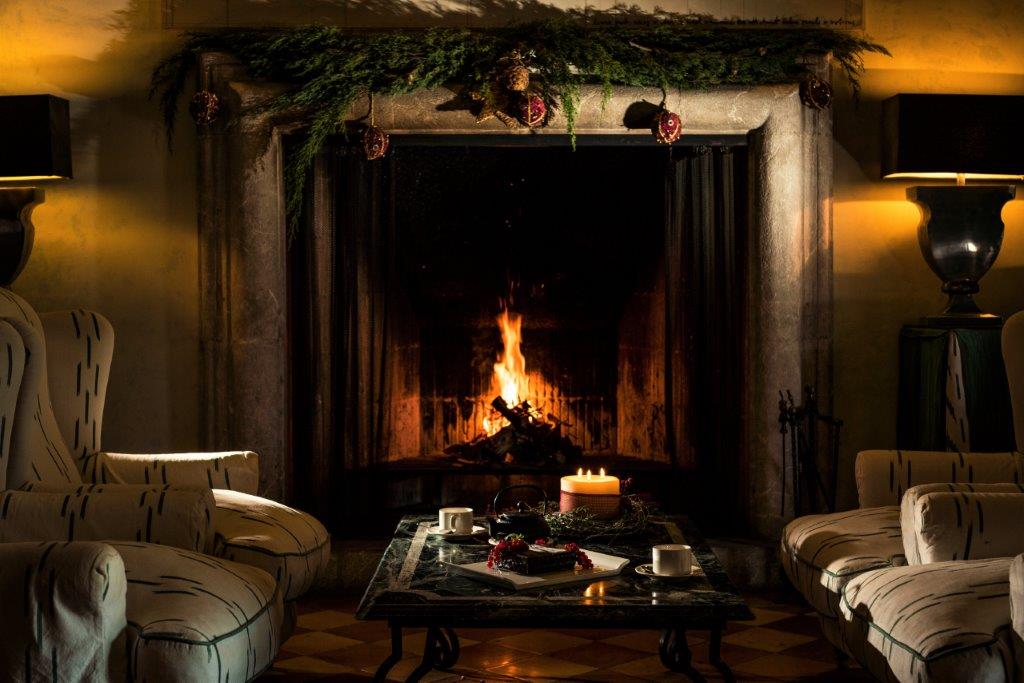 Information
Address: C/ Castillo de Sonnet, 07194 Puigpunyent, Mallorca/Majorca
Tel: +34 971 147 000
Web: www.sonnet.es/home