In an exciting collaboration that marries engineering prowess with mixology finesse, British brands CALLUM, British Airways, Bremont, and Mr Lyan have come together to launch a precision-engineered cocktail mixer that promises to redefine the way martinis are crafted. Aptly named the Martini Mixer, this innovative creation has been designed to meticulously stir – not shake – the iconic cocktail, promising unparalleled smoothness and flavour in every sip.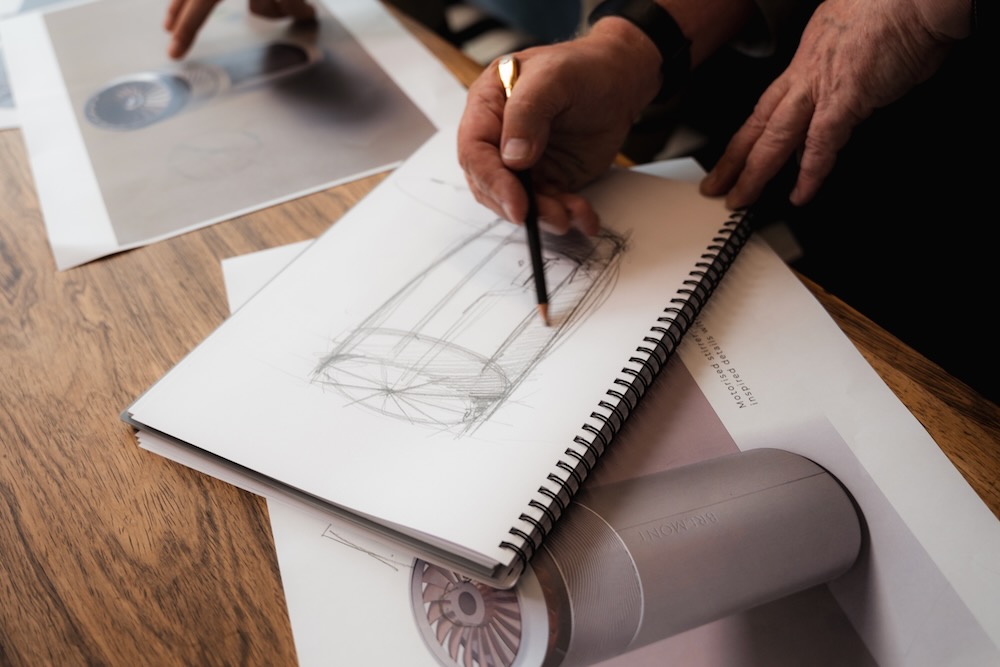 The Martini Mixer is the result of a close partnership between CALLUM, British Airways, renowned luxury watchmaker Bremont, and award-winning mixologist Mr Lyan (Ryan Chetiyawardana). With each brand bringing its expertise to the table, the collaboration has given birth to a stunning and exclusive mixer that epitomises precision engineering and the art of mixology, all aimed at achieving the ultimate martini experience.
The design of the Martini Mixer draws inspiration from aviation and British Airways' aircraft. The cylindrical form of the mixer, reminiscent of an aircraft engine, is a visual nod to the world of aviation. Crafted from food-grade stainless steel 316 billet, the mixer's main body encases a borosilicate glass vessel known for its thermal shock resistance – a crucial element for achieving the perfect iced cocktail.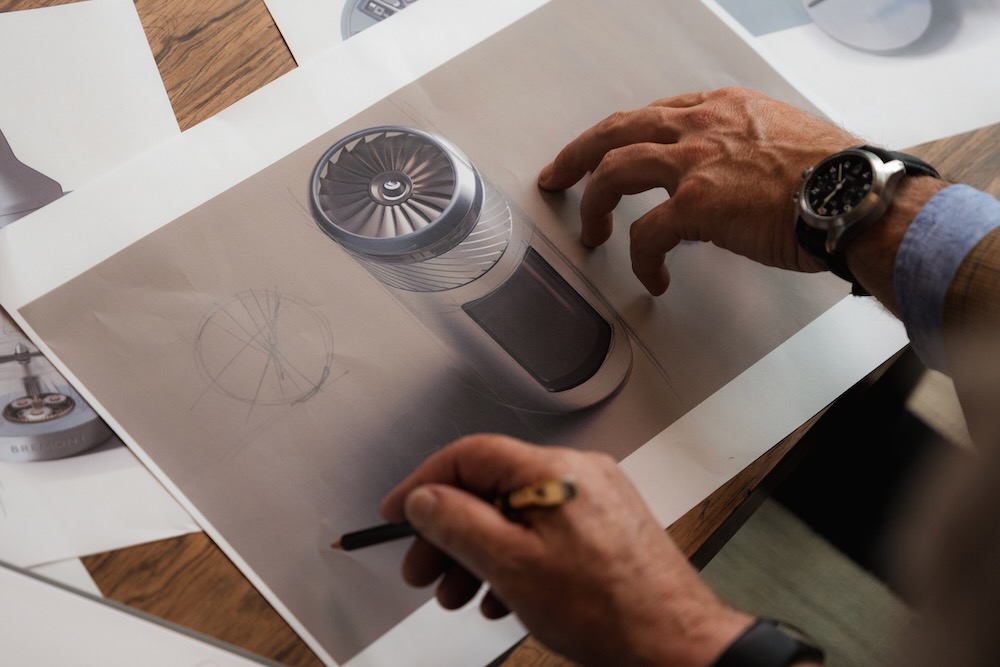 At the heart of the mixer is the 'turbine,' the control unit that sets the magic in motion. This unit houses a motor and a rechargeable lithium-ion battery that powers a specialised hollow stainless steel mixing paddle. With meticulous attention to detail, CALLUM's engineers have calibrated the mixing paddle to rotate at the optimal revolutions per minute (rpm), ranging between 120 to 160 rpm, a range carefully chosen to ensure the cocktail is blended to perfection in less than 15 seconds.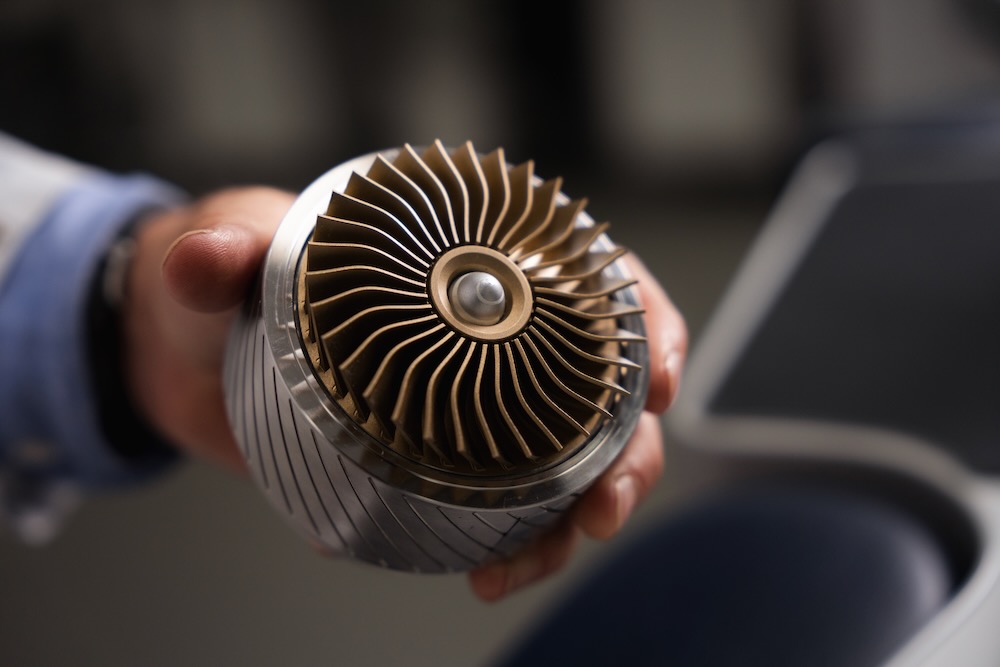 The Martini Mixer's ingenuity goes beyond its stirring action. The mixer features a magnetic start/stop function, which activates when the turbine is secured atop the combustion chamber. This function initiates the perfected stirring action while also illuminating interior LEDs, allowing users to witness the mesmerising mixing process through a viewing window. The mixer's sealed turbine houses a rechargeable lithium-ion battery with an impressive run time of 120 minutes, equivalent to around 500 martinis per charge. It can be conveniently recharged via a concealed USB-C port.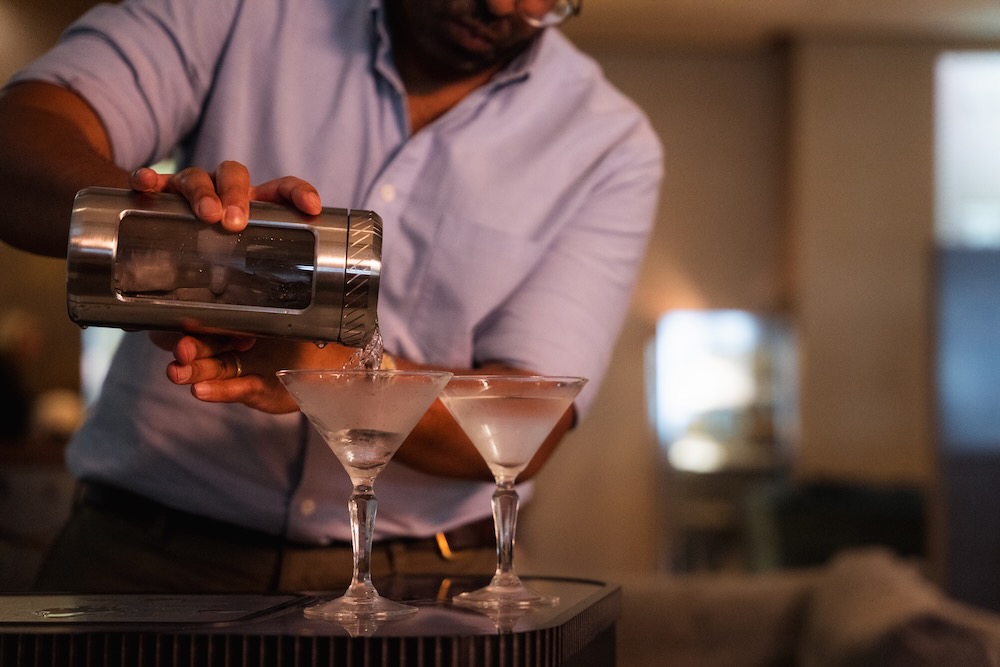 Accompanying the Martini Mixer is a stainless steel strainer, designed to match the turbine graphic and ensure a smooth pour every time. The entire ensemble is presented in a bespoke case, including an instruction card guiding users on crafting the ultimate martini.
Originally conceived for British Airways' exclusive Concorde Room at London Heathrow Terminal 5, the Martini Mixer was crafted to offer travellers a taste of luxury before takeoff. Aptly named the 'Turbine Martini,' this exclusive concoction is curated by the airline's partner mixologist, Mr Lyan, and pairs classic ingredients with a modern twist.
Now, enthusiasts can bring this unique experience home by purchasing their own Martini Mixer, priced at £2,995, pre-orders are currently open with production expected to commence in late 2023 and deliveries scheduled for 2024.