Bruno Caseiro and Filipa Gonçalves founded Restaurant Cavalariça in Comporta Portugal in 2017. Now they've focussed their attention on Portugal's capital, with an exciting new permanent venture in the works. While awaiting the completion of building works, they've launched a temporary pop-up in the city, to bridge the gap until 31st March.
Building work began on the permanent premises in Largo Camões in 2021, after a three-year search for the right location in Lisbon. Meantime, the restaurant has found a short-term home at Optimista at 86 Rua da Boavista, opening for lunch and dinner, Monday to Friday.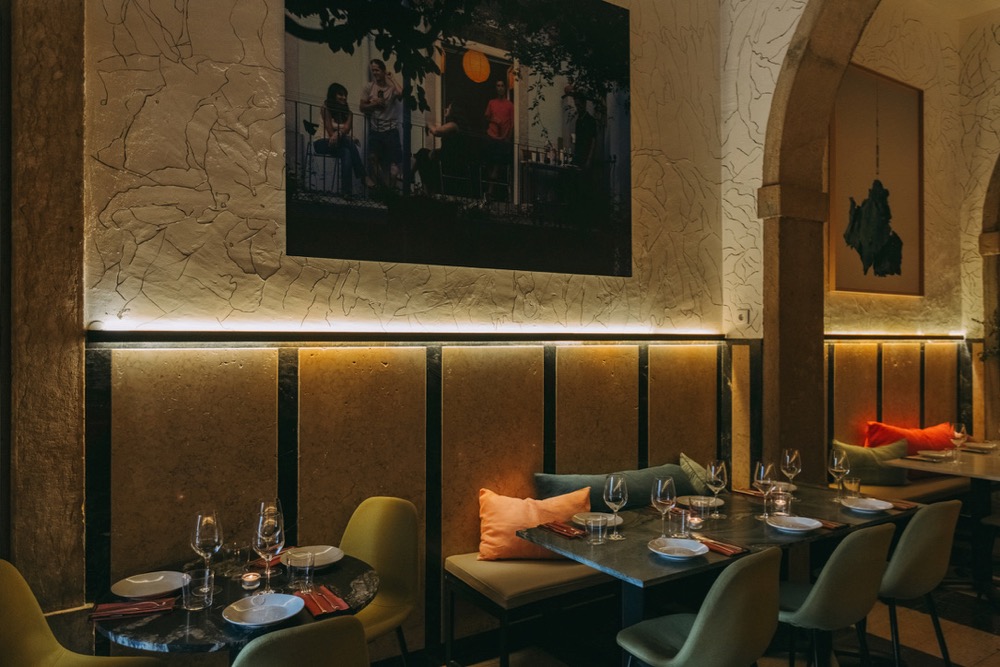 An urban edge
The menu features many of the popular classic dishes from Comporta, such as toasted brioche with chicken liver parfait and orange chutney, and pork shoulder croquettes with clam emulsion and mustard. However, in contrast to Cavalariça's coastal site, the dishes in the Lisbon venue have been formed from a more individual perspective, to reflect the more urban and bistro format of the pop-up. The croquettes and oysters, for example, are sold individually, while in Comporta they are sold in twos or threes, ideal for sharing with family and friends.
Seasonal flair
Some dishes are brand new and may appear at the Comporta restaurant at a later stage, with seasonal variations being a major feature of the new menu; The chicken tortellini with wild mushrooms and Iberian ham broth is an ode to seasonal dining.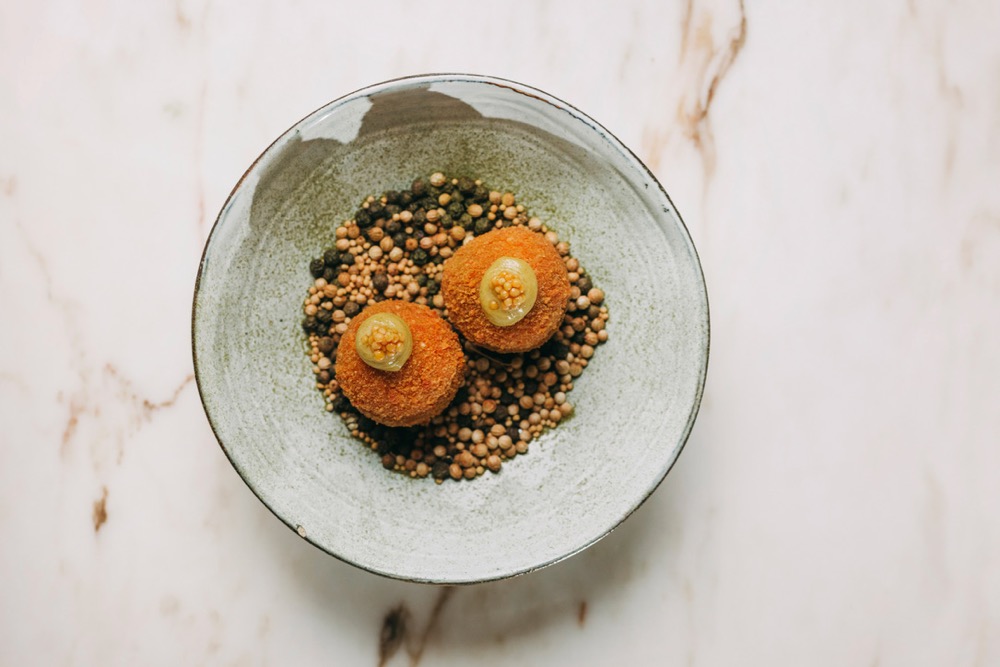 The menu also features Oysters by Célia from Neptun Pearl, vegetables from Cerquinha or Val das Dúvidas, Alentejo pork from Salsicharia Estremocense, red mullet from the Algarve and Atlantic bonito from the Azores. Bread is, of course, one of Cavalariça Lisboa's fortes, sourdough is a particular speciality of Chef Bruno Caseiro. In Lisbon, the hot bread also includes homemade potato and rosemary focaccia and rye bread – and different types of bread are sold on particular days of the week. Desserts are another of the chef's passions, including the likes of Paris-Brest, a Sweet Chestnut and Mushroom Choux and poached pear with caramelised pistachio and pomegranate syrup.
Read our guide to the best hotels in Lisbon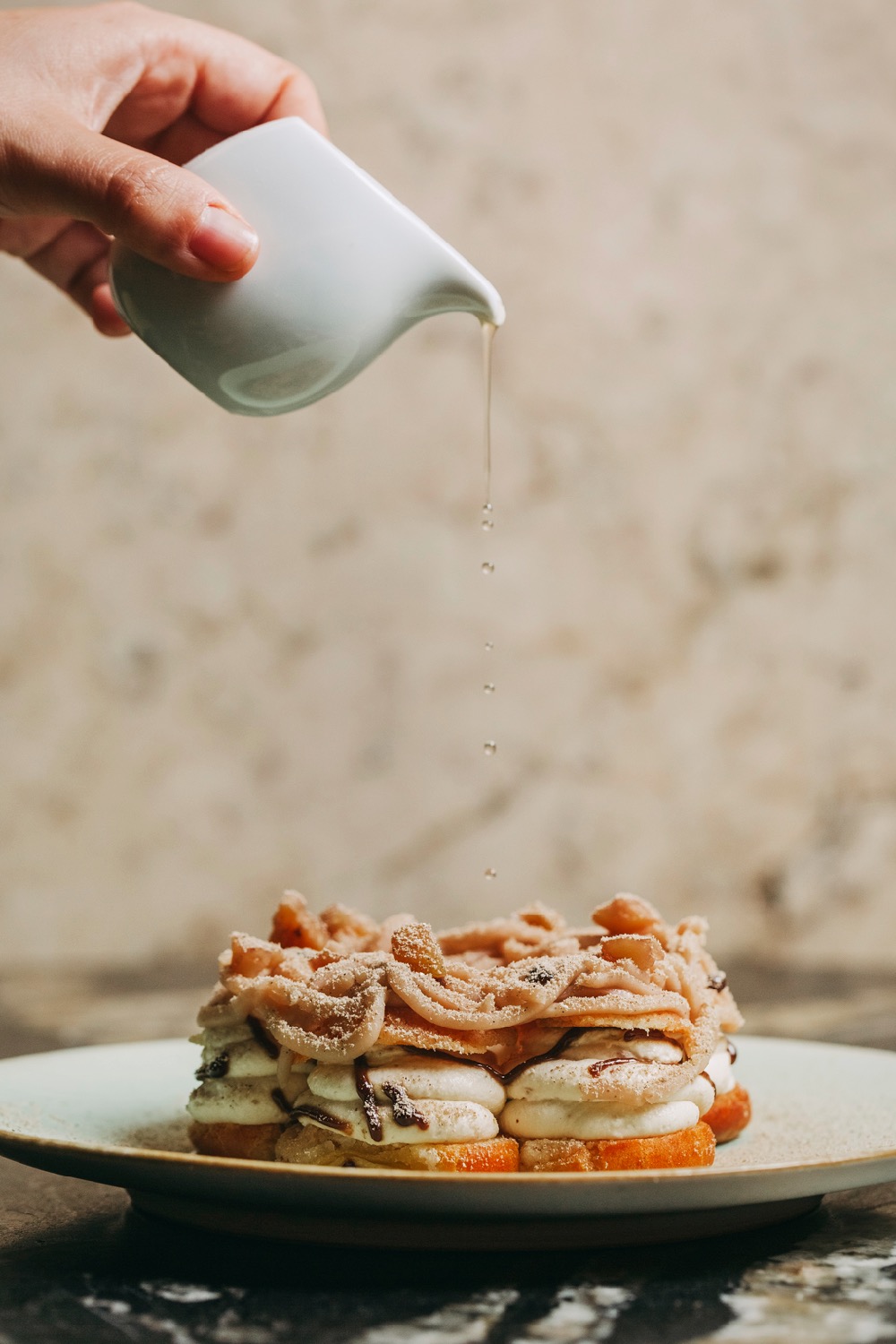 Homemade, biodynamic and creative drinks
Fábio Nobre is at the helm of the bar, creating sophisticated cocktails that differ slightly from the more fun and summery options available in Comporta. Try the likes of Añejo Rum with Cigarillo Syrup, Mint, Lime and Sparkling Wine, and Breijinho da Costa brandy with tawny port and cinnamon syrup. The drinks menu also features homemade ginger beer and non-alcoholic drinks such as homemade kefir and apple or pear sodas which change weekly.
The wine list also contrasts from Comporta, with more natural and biodynamic options facilitated
by distribution in Lisbon.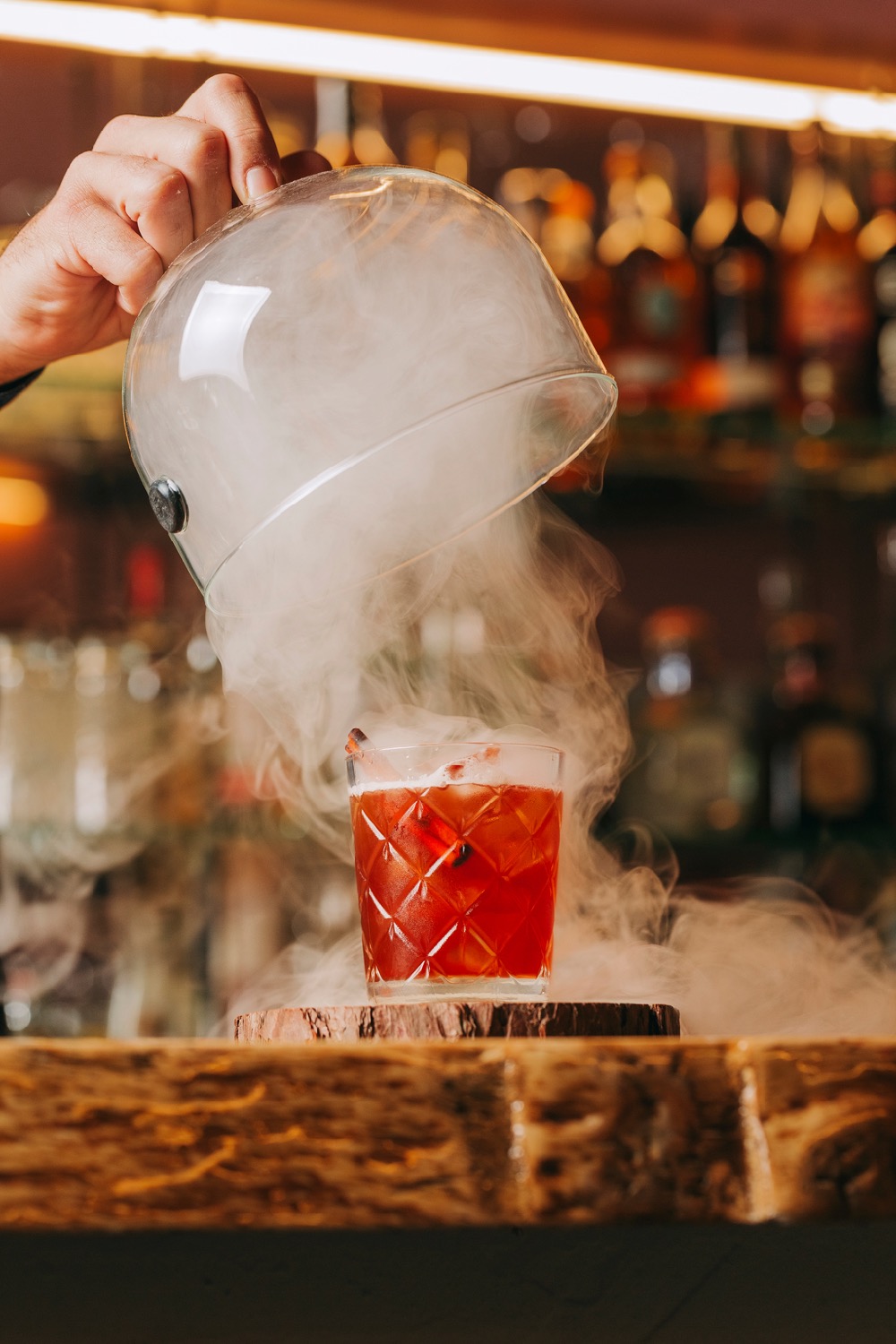 Inside the new venue
The new premises pay homage to the neighbourhood's traditional commercial activities – this was once an electric motor shop. Jorge Guimarães was responsible for the architecture while Rita Andringa, an interior designer and partner in the former Optimista, which was housed here from 2017 to 2020, reworked the interior. The space includes a stone wainscot, arches and hydraulic mosaic flooring, softened by large, comfortable and bright linen cushions, a wall adorned with gorgonians and monumental flowers, various artworks (photos by Duarte Netto and Márcio Vilela and pieces by Valter Ventura, Manuel Caeiro, Duda Moraes, Carpe Diem Arte e Pesquisa and Rita Andringa).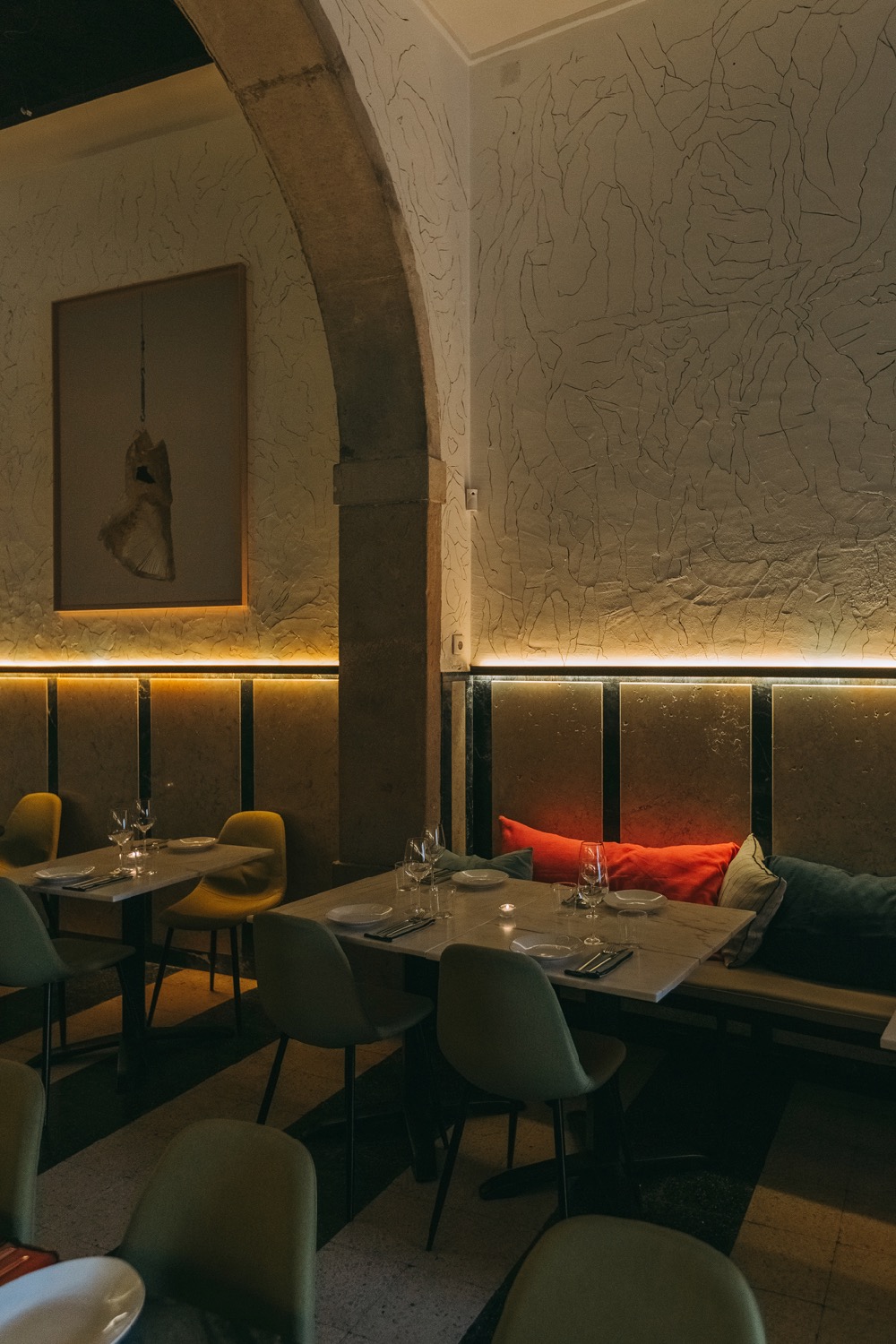 Crockery comes from Costa Nova; cutlery from Herdemar; paint by Cin; tables by Mármores Centrais do Minho; tiles by Viúva Lamego; metalwork by Visible Frame; lighting by Lledo Iluminação; and linen by Harmony Textile. Finally, a glass-walled kitchen enables diners to view the culinary activity in progress.