Gucci Swiss Timepieces is celebrating 50 years with a new high watchmaking collection. The collection is inspired by a magical fairground, with refined watchmaking styles and rainbow-like gems.
GUCCI 25H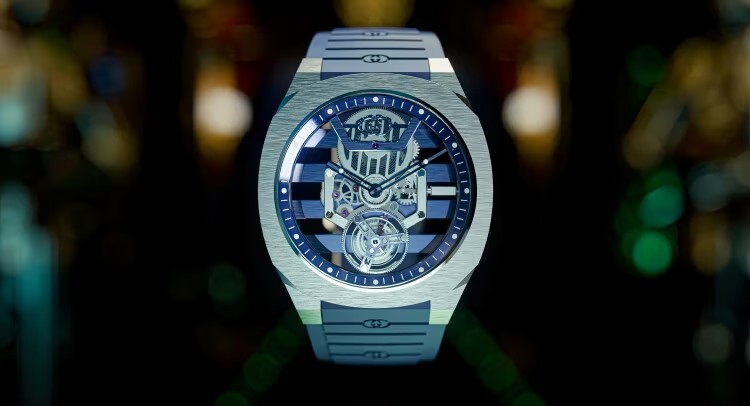 The GUCCI 25H Skeleton Tourbillon is a fine watch with a sleek, contemporary design. The 8mm-thick case and see-through dial highlight the brand's understanding of fine-watchmaking codes, while the skeleton hands and flying tourbillon add a touch of elegance and sophistication.
G-TIMELESS PLANETARIUM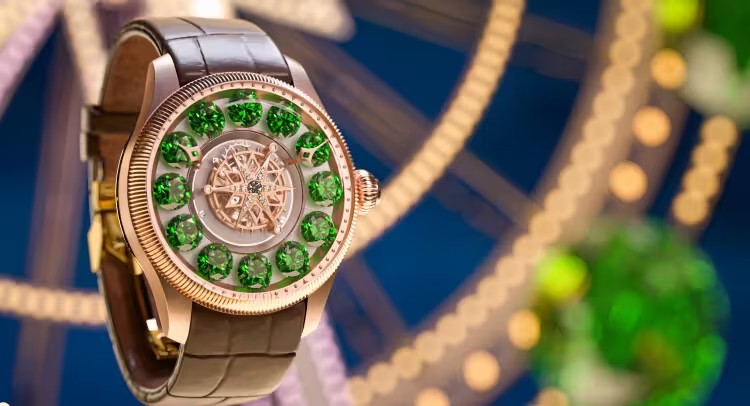 The G-Timeless Planetarium watch includes 12 gemstones circling the dial. The gem-set wheel is activated through a button, rotating around the dial in a gala of light. The arrow-shaped watch hands are a homage to high watchmaking's heritage of fine technical detail. Each turn of the dial is a reminder of Gucci Swiss Timepieces' dynamic fusion of new technology and timeless Italian style.
G-TIMELESS MOONLIGHT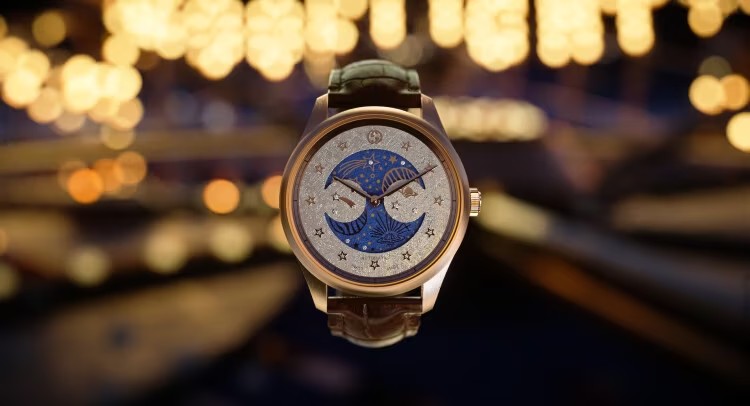 The G-Timeless Moonlight is decorated with an ever-changing moon, which starts as a crescent and becomes a full moon over the course of 29.5 days. The watch is very precise and only needs to be adjusted every 360 years.
GRIP SAPPHIRE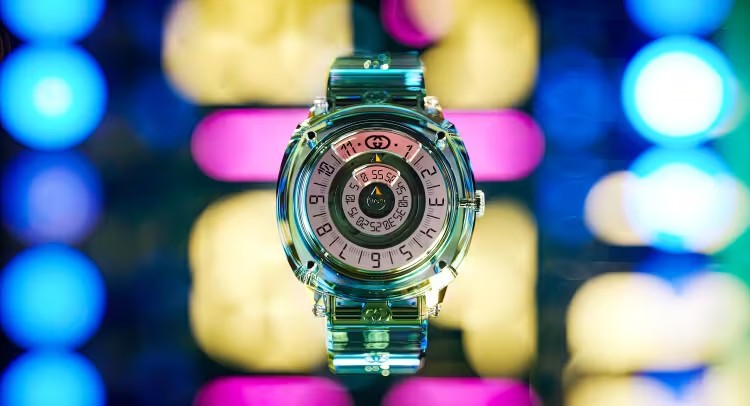 The Grip Sapphire is a watch with a retro-digital look, made from sapphire crystal. It has two mint green iterations, each with a transparent caseback. The first features two laser-cut turquoise hours and minutes discs, while the other showcases mauve-pink discs. Each design is completed with a matching transparent rubber strap and sapphire crown.
G-TIMELESS DANCING BEES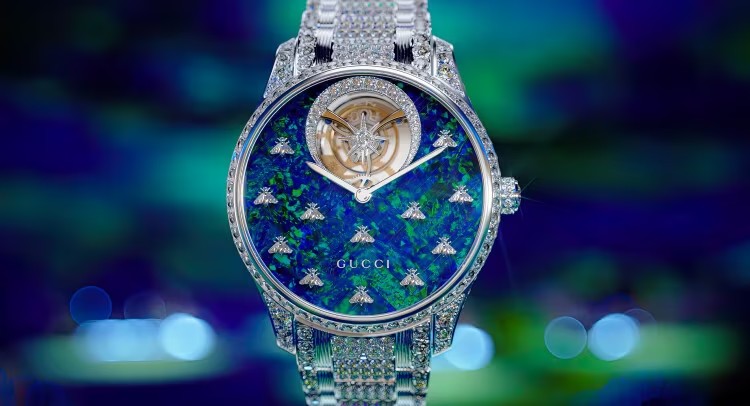 The G-Timeless Dancing Bees watch is a luxury timepiece with a nature-inspired design. The watch features bees that shimmer and move on the dial, and is available in new diamond-set additions. The master craftsmen have heightened the natural, glossy sheen of two rare opal varieties to form rectangular bricks, creating a miniature chevron pattern on a mother-of-pearl dial.
Images © Gucci
The High Watchmaking collection can be discovered by appointment at Gucci's first dedicated boutique at Place Vendôme, Paris.