The Luxury Editor were pleased to be one of the first to try new blended Scotch whisky' Chivas Regal Extra. This is the brands first new global expression since 2007, which goes onto complement its collection of premium blended Scotch whiskies.
Chivas was first created by James and John Chivas in the 19th century who became pioneers in the art of blending whiskies at that period. Move forward to today and we have Colin Scott master blender for Chivas Regal who has created this new product using some of the rarest malts from the Chivas inventory.
We asked Colin more about this exciting new product and where his inspiration came from.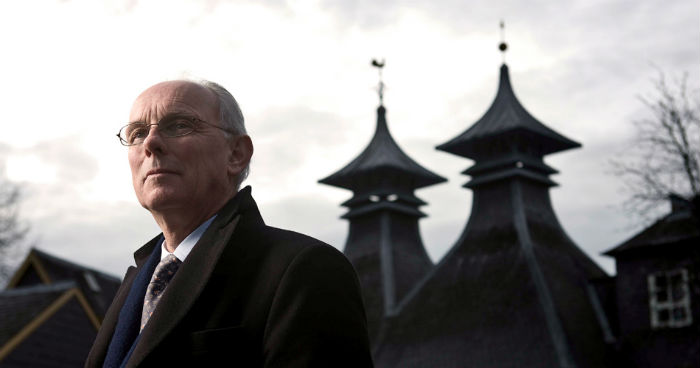 How did this new Chivas Regal expression come about and what makes this unlike previous Chivas blends?
The inspiration behind the creation of Chivas Regal Extra is to provide established drinkers of Chivas 12 Year Old the opportunity to take their whisky experience to the next level. Chivas Regal Extra presents a different and new level of luxury.
When creating a new Chivas Regal blend it is important that it is blended in the Traditions and House style that already enshrines the current Chivas Regal family, and with Strathisla single malt at the heart of each Chivas blend. Therefore, although similar in style, Chivas Regal Extra is very different in taste experience, as each Chivas Regal expression has its own formula and recipe. Chivas Regal Extra is blended to its own new and different formula, and it is the art of blending in selecting many different aged malt and grain whiskies, each with their own characters, that creates the unique taste experience of Chivas Extra.
Colin where did you draw inspiration from when you were blending this new product?
Chivas Regal Extra was created as a tribute to James and John Chivas, who were our pioneers in the art of blending Scotch whiskies at their emporium in Aberdeen during the mid – 1800's. When James and John started blending there were no restrictions on Age, and they were able to select whiskies with a range of ages for their blends. For Chivas Regal Extra, we have nudged the boundaries of age restrictions, and selected many different whiskies in the Chivas House style over a range of ages.
We see the whisky uses whisky matured in Oloroso sherry casks is this a new technique for Chivas or do you use it in other blends?
We use whiskies aged in Sherry casks in all our Chivas Regal blends, however, for Chivas Regal Extra we have selected an extra layer of aged malts that have been matured in Sherry casks that bring an extra richness of fruitiness and spiciness to the blend.
These special Sherry casks come from the Sherry Bodegas in Spain, where the casks are filled with the rich, dark sweet Oloroso sherry which soaks into the oak wood during their time in the Bodegas.
This is a blended whisky Colin so what would you recommend serving this with if people are drinking it at home?
There are no set or strict rules on how you should drink and enjoy your Chivas, as it is all about your own personal enjoyment and preference. Therefore, neat, with ice, with water, with ice and water, in a cocktail or with mixers – it is your decision. However, I would recommend drinking your Chivas with a little natural still water at room temperature and about 50/50 Chivas and water, as this will bring out the many rich flavours hidden behind the barrier of the alcohol.
Chivas Extra is perfect as either an aperitif or digestif, and even enjoyed throughout your dinner, as it goes particularly well with steaks and sticky-toffee pudding.
Where can our readers drink this around the world?
Australia was the first country in the world to receive the new Chivas Regal Extra, with the global launch taking place in Sydney in October 2014. Chivas Extra is available at all major Australian liquor outlets – World of Whisky, Dan Murphy's, Vintage Cellars, and Coles – and a number of select bars including Eau de Vie and Palmer & Co in Sydney, Cobbler in Brisbane and Cookie in Melbourne.
Chivas Extra will be available in Scotland from September 2015.
Full details chivas.com/en/au/chivas-regal-extra/product/