Cliveden House has lived many lives. It's been the home to an earl, two dukes and Nancy Astor – the first woman to take her seat in the British parliament. It was the meeting place of the Cliveden Set, a group of political intellectuals, and later the notorious Profumo Affair.
Today, it is a luxury hotel. And it's doing very well – Meghan Markle even chose to stay here the night before her wedding. So in search of opulent luxury of days gone by, TLE checked into Cliveden House…
The Ambiance
First things first it is a stunner of a location. It's just an hour from London, yet feels a world away from the hustle and bustle of the capital thanks to the rambling formal gardens and ancient woodlands that slope down to the River Thames.
The house itself is truly a sight to behold and crunching our way down the long gravel driveway toward it was a true feast for the eyes. Inside opulence abounds, but not at the sake of friendliness and impeccable service. While the house is clearly formal, there isn't a whiff of stuffiness about the place.
Check in and welcome
Check in takes place in the grand entrance of the hotel which is decked out with suits of armour, oil paintings of British aristocrats and visitors tucking into traditional afternoon tea. After checking in we were showed to our room where our bags were already conveniently waiting. We did have to go back to ask exactly how the key worked – apparently it's a quite common query – but overall check-in was a slick process.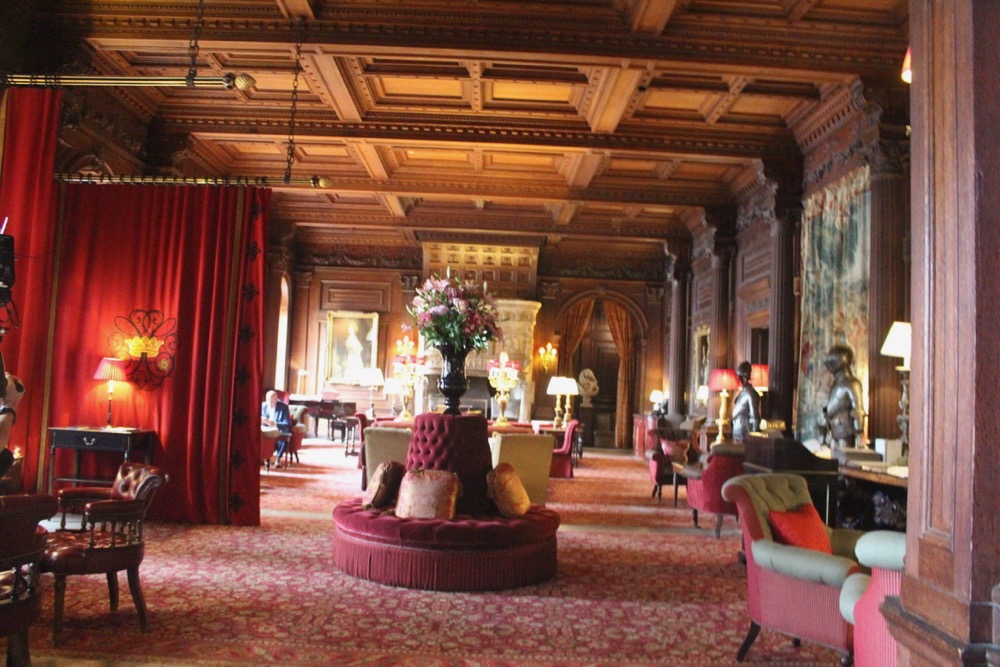 The Room
Each of Cliveden's rooms is named after one of the eminent personalities who have been involved with its illustrious past. After checking in I learned we were staying in the Mountbatten suite and upon entering I am fairly certain I actually gasped aloud. It was easily the biggest and stateliest hotel room I have ever had the pleasure of staying in.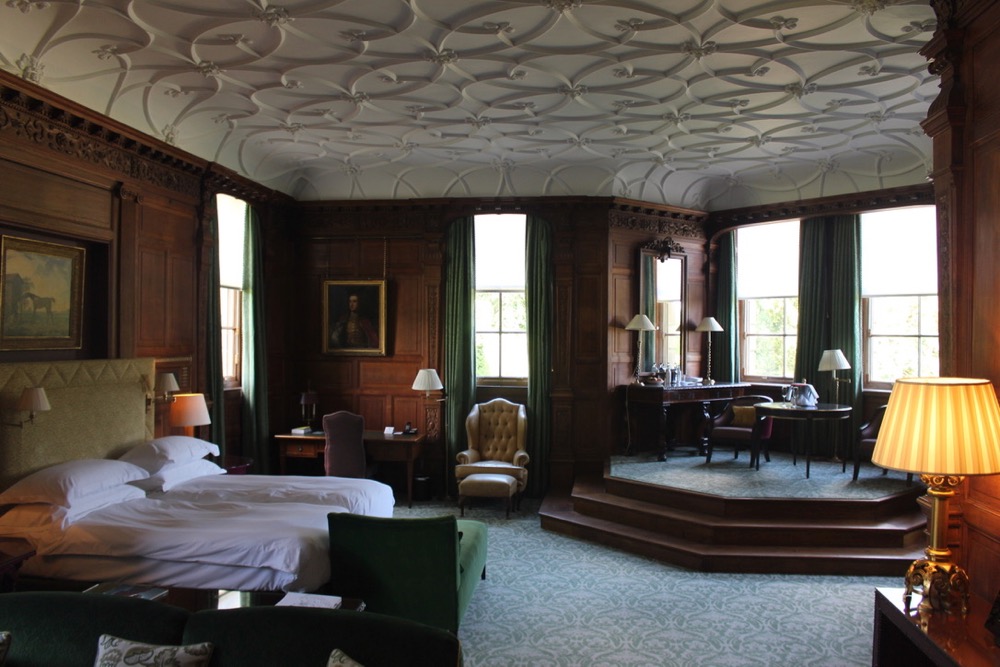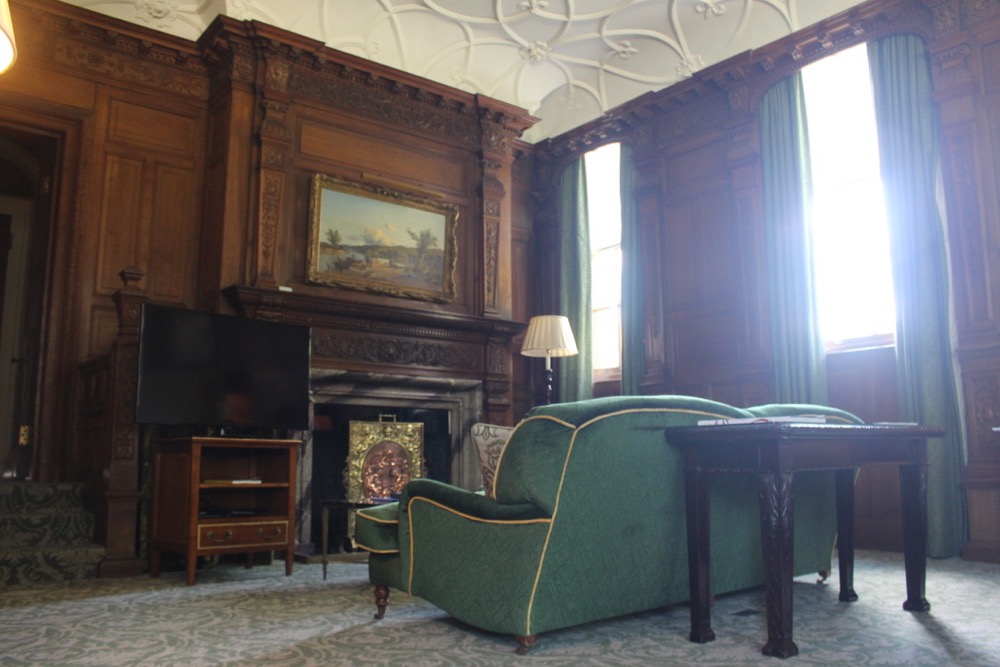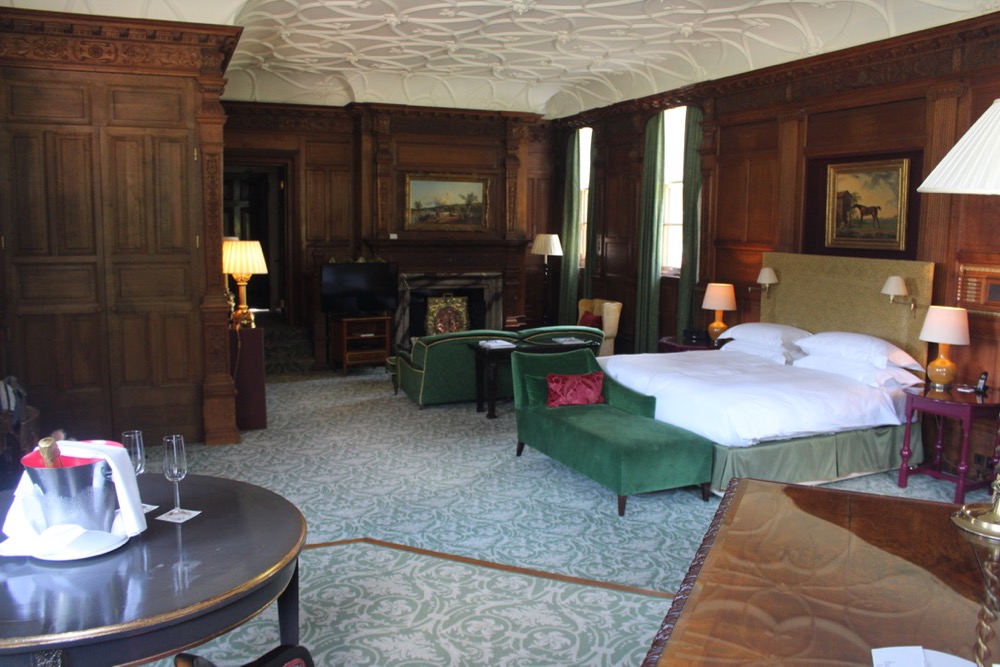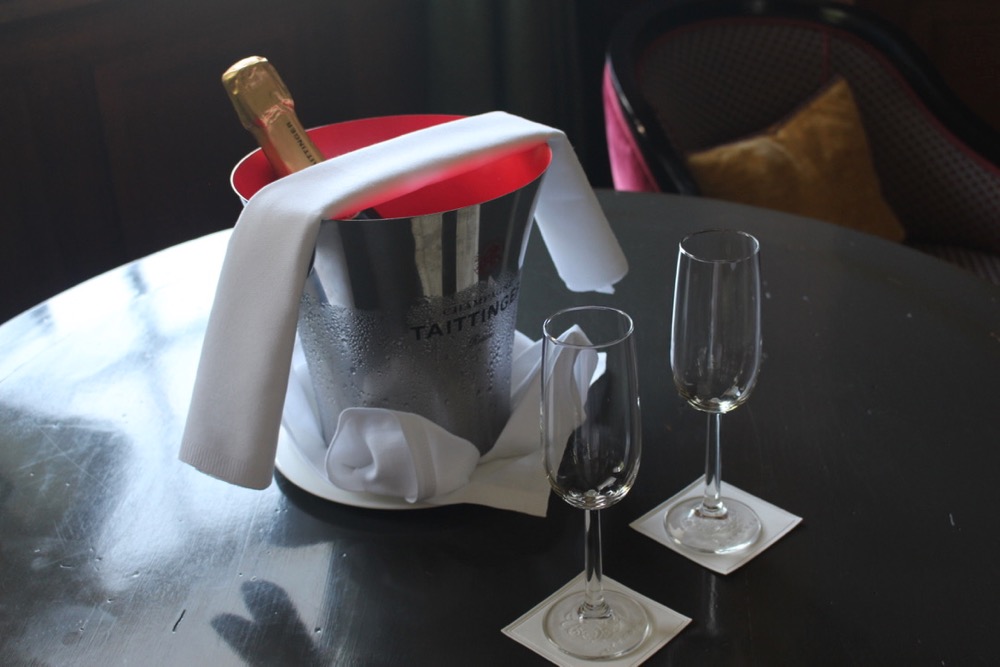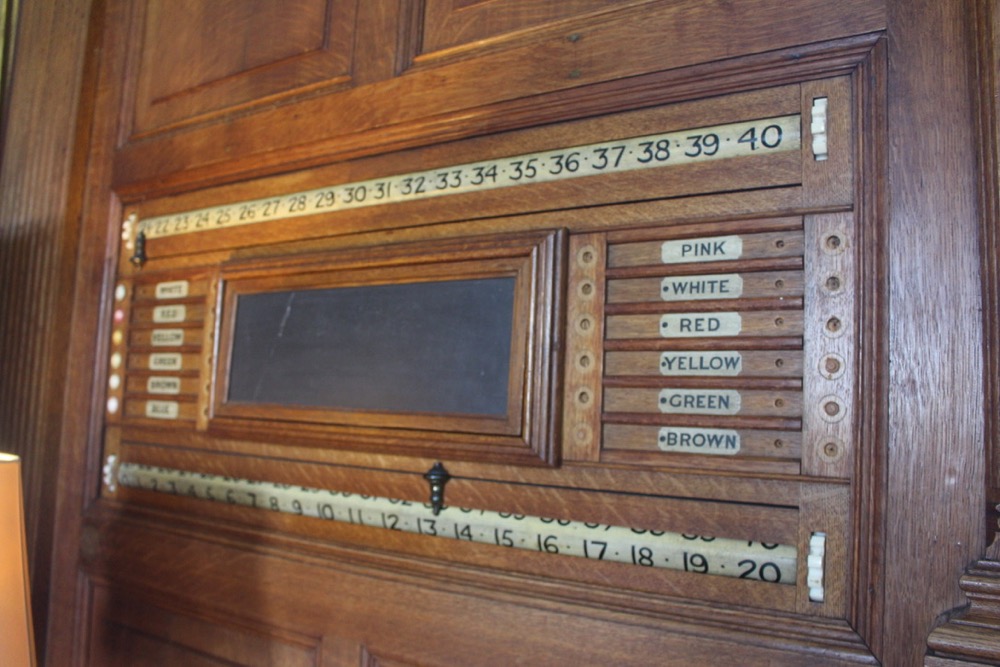 If you are looking for a way to wow or treat a much beloved history buff, I urge you to stay the night in this suite. They'll delight at the decadent wood panelling, lavish décor and coffee table piled with history books. Speaking of which, the rooms past is evident at every turn – look for the billiard scoreboard on the wall, a subtle nod to the suites history as a billiards room.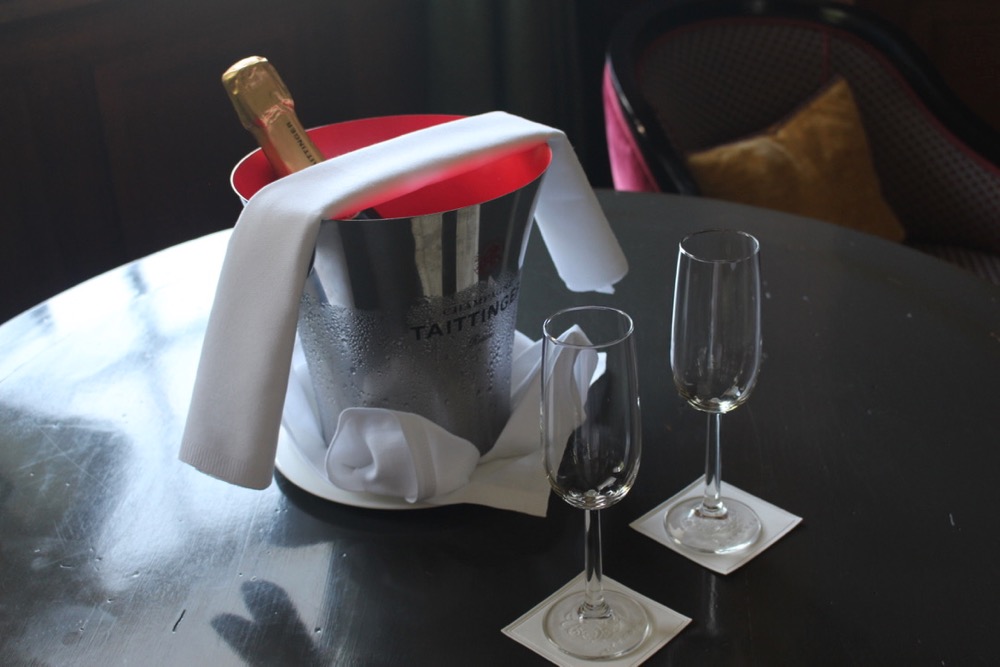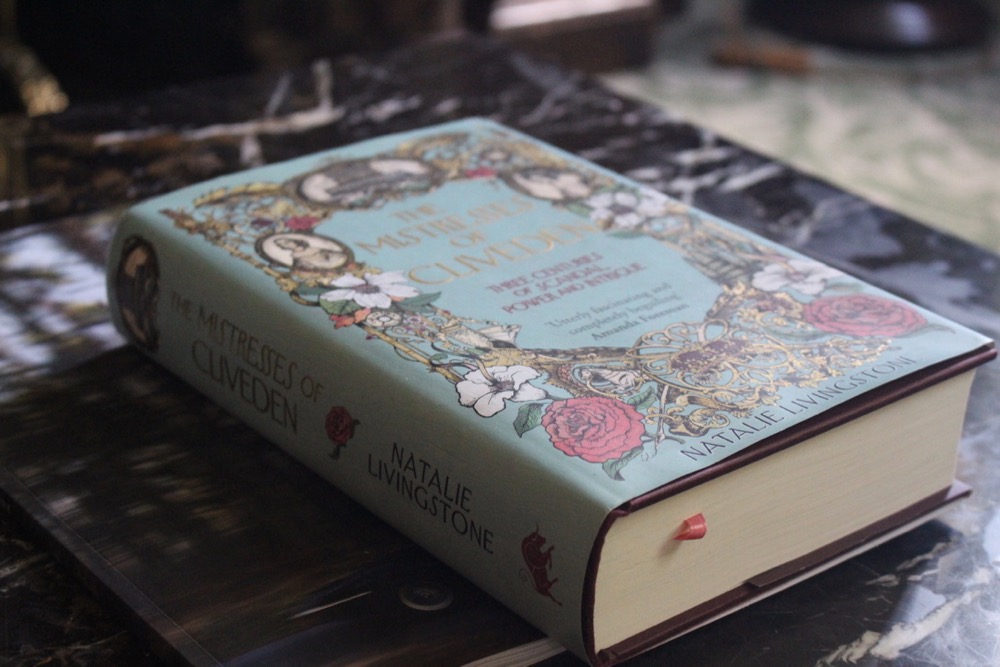 While I tend to prefer a more modern hotel aesthetic, I have to say staying in this suite was such an experience and while many previous hotel rooms blur together into a jumble of 1000 thread count Egyptian cotton and Nespresso machines, I doubt I'll ever forget the Mountbatten suite.
Besides, there are plenty of modern touches throughout the suite as well. You'll find a large flat screen TV in the living room area and gorgeous Aspery products in the marble-clad bathroom. The bed was also huge and terribly comfortable. My only gripe? It's a long walk to the bathroom in the middle of night. It's a hard life, eh?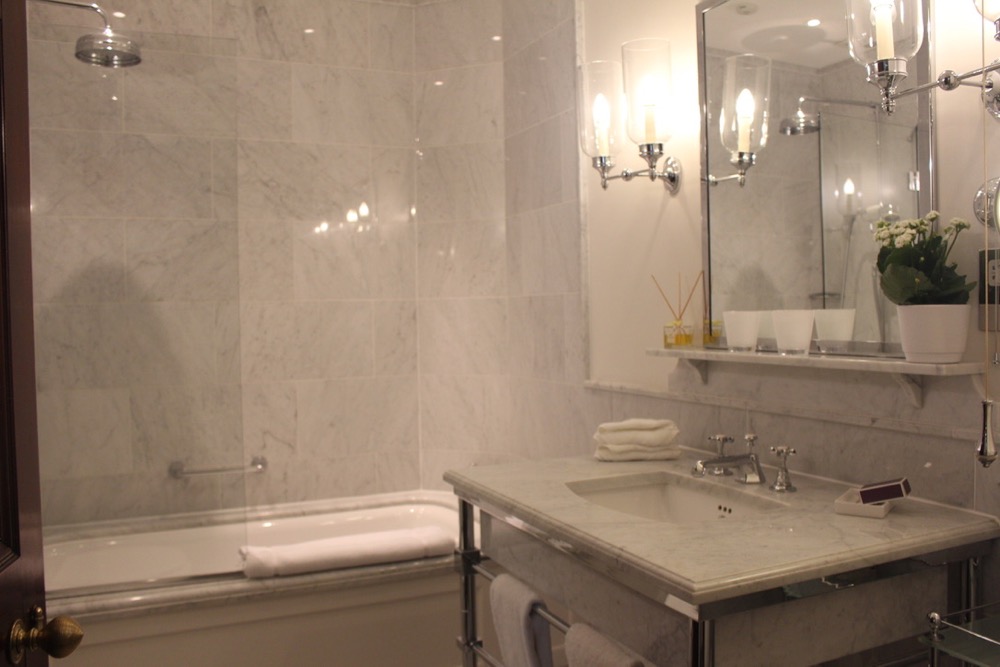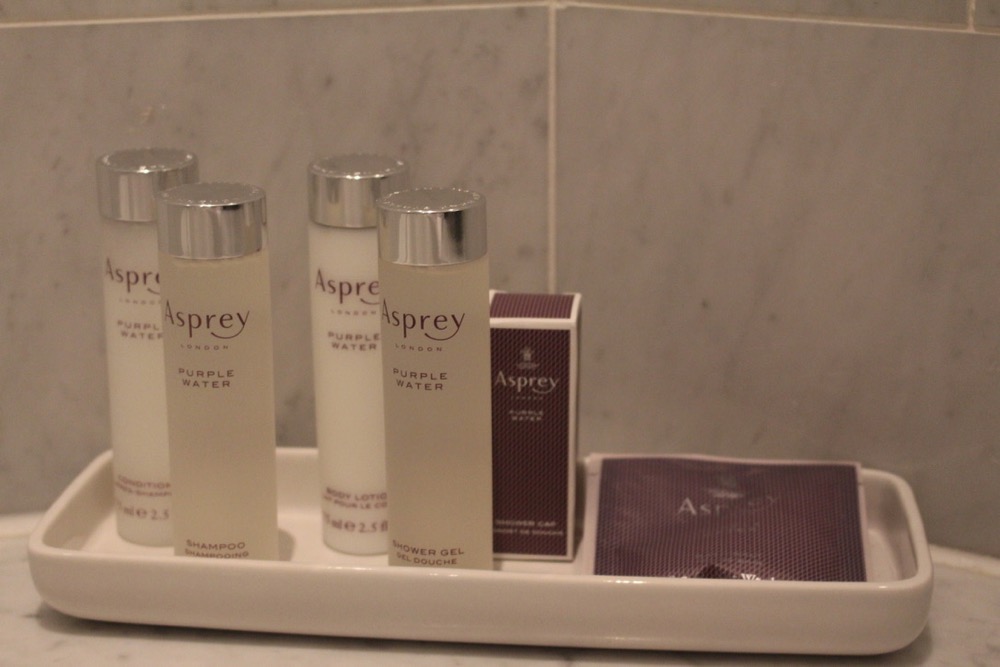 The River
Cliveden House is a mere ramble from the River Thames – and what better way to enjoy that than by way of a champagne cruise? We could have walked, but with dinner reservations on the horizon we hopped in one of the hotels immaculate fleet of chauffer driven cars and made our way down the riverside.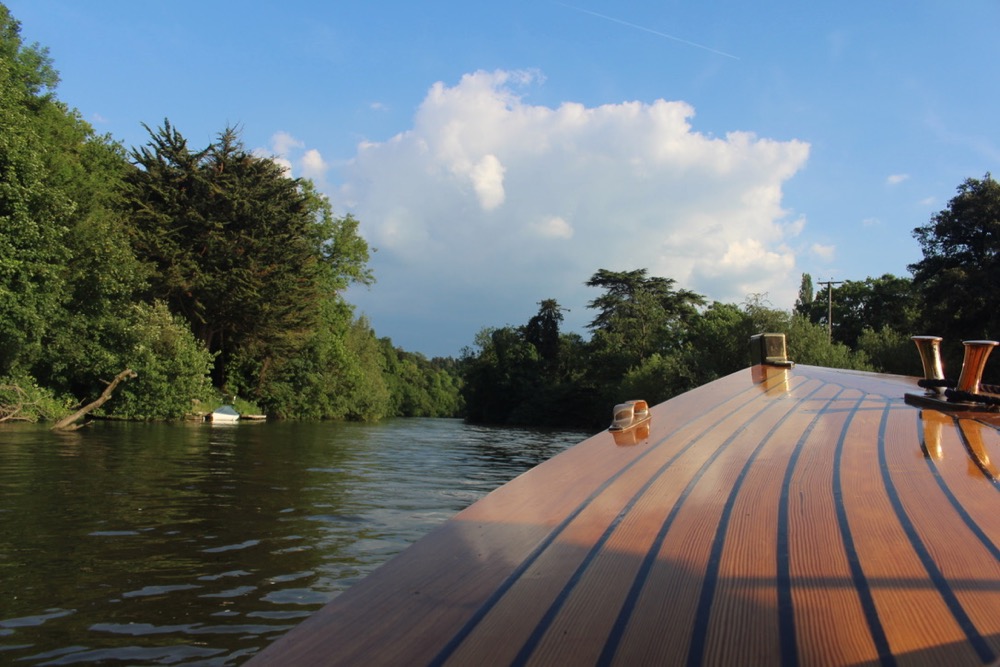 We boarded the boat with two other guests and so began our leisurely cruise down the Thames. We sauntered past beautiful scenery and Spring Cottage, which was one of the key settings for the notorious Profumo Affair and is today available for guests to stay in. All in all we had a marvellous time exploring the river and hearing fascinating tales of times gone by. The champagne and olives were a brilliant touch.
Spa
In my experience, beyond the general atmosphere and rich history, the spa was the standout attraction of Cliveden House. We visited on a surprisingly sunny hot spring day and the spa garden had a garden party vibe about it thanks to the blooming lavender and roses and delicious smells wafting from the very professional looking BBQ setup.
But first we headed indoors to test out the spa facilities. I loved the gorgeous lengthy indoor pool and adjoining Jacuzzi. Guests will also find an infrared sauna and infused steam room, and, if you're the type that likes to keep fit wherever you are, you'll also find a fully-equipped gym, fitness studio and tennis courts.
Once we'd had fun checking out our reflection in the huge swimming pool mirror and lazing about on loungers plonked between grand columns, we headed outside back into the very welcome spring sunshine.
I felt hot within five minutes and found excellent refuge in the last remaining listed outdoor pool in England. After I sufficiently chilled myself we hopped into one of two outdoor hot tubs, from where we soaked up the garden party atmosphere some more.
After drying off I headed back inside to await my massage treatment. The spa waiting area is an airy light-filled room with decadent loungers and an excellent selection of fruit infused waters. Then it was time for my warm oil massage. After an hour of firm pressure and heady rose aromas I felt like a new woman, not to mention thoroughly moisturised.
Dining
We headed to the André Garrett Restaurant for our evening reservation where we perused the menu and enjoyed a glass of rose wine. The atmosphere was at the formal end of the spectrum, as you'd expect, but there was a wide range of guests and it didn't feel remotely stuffy.
I was impressed to discover there was a vegan tasting menu and we both promptly ordered it. Spoiler alert: it was truly an experience from start to finish. The courses featured bold flavours and flowed at a decent pace, service was totally faultless and the lavish surroundings and garden views were truly special. In particular, the risotto dish was really rather good and the pineapple dessert was a very fresh way to wrap the evening up. We finished totally full and after a short walk around the moonlit terrace we retired to our suite for the night.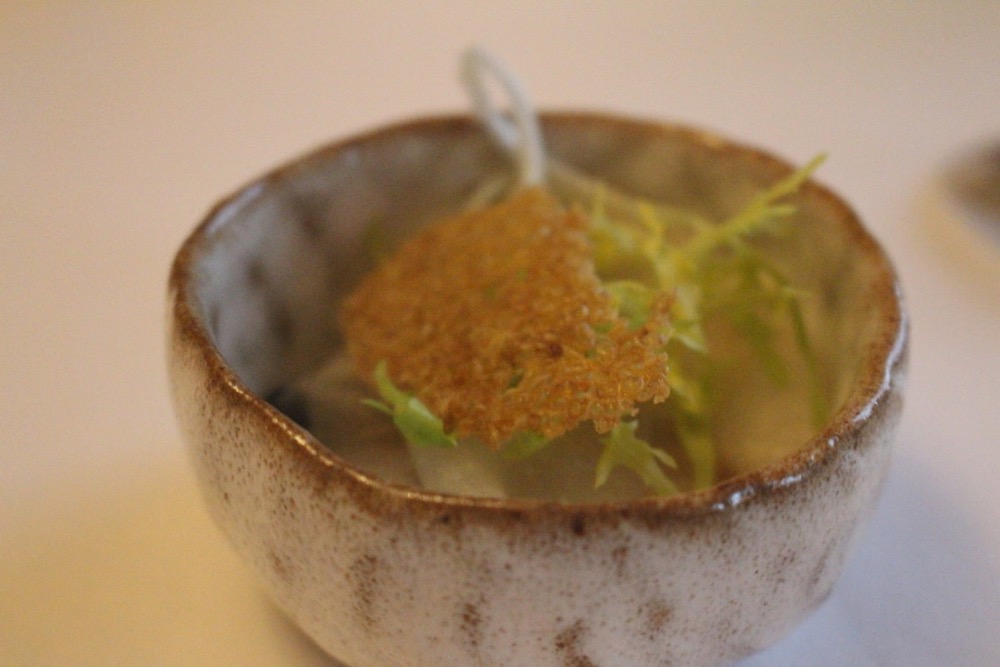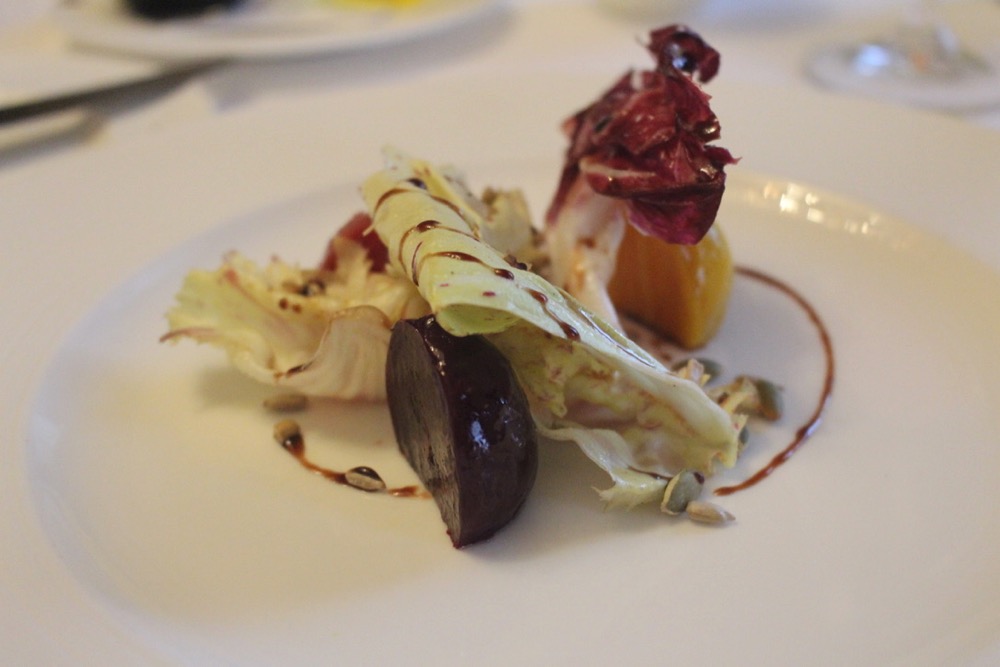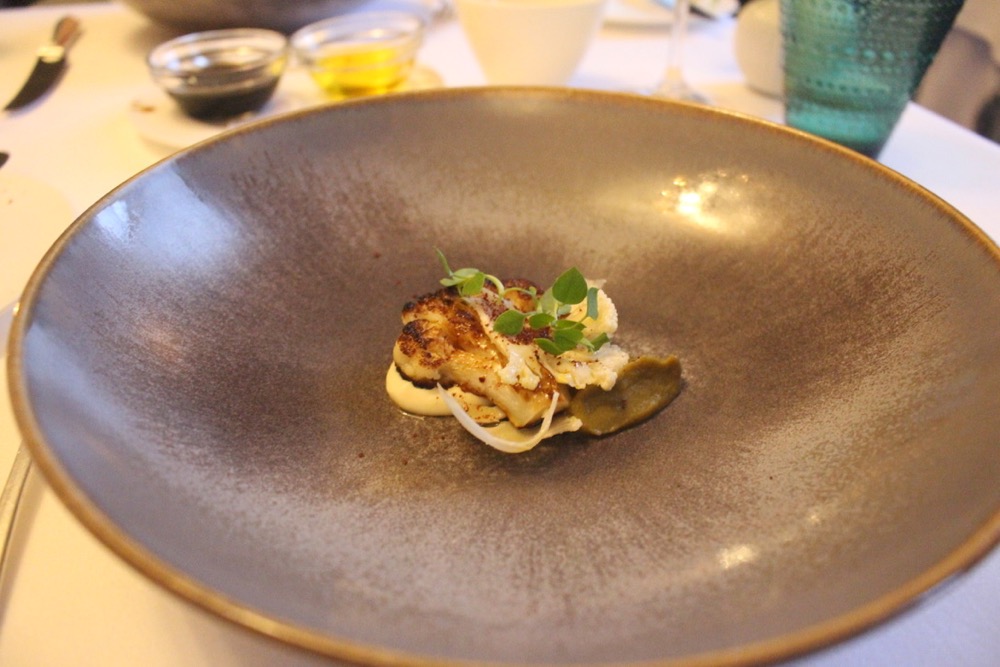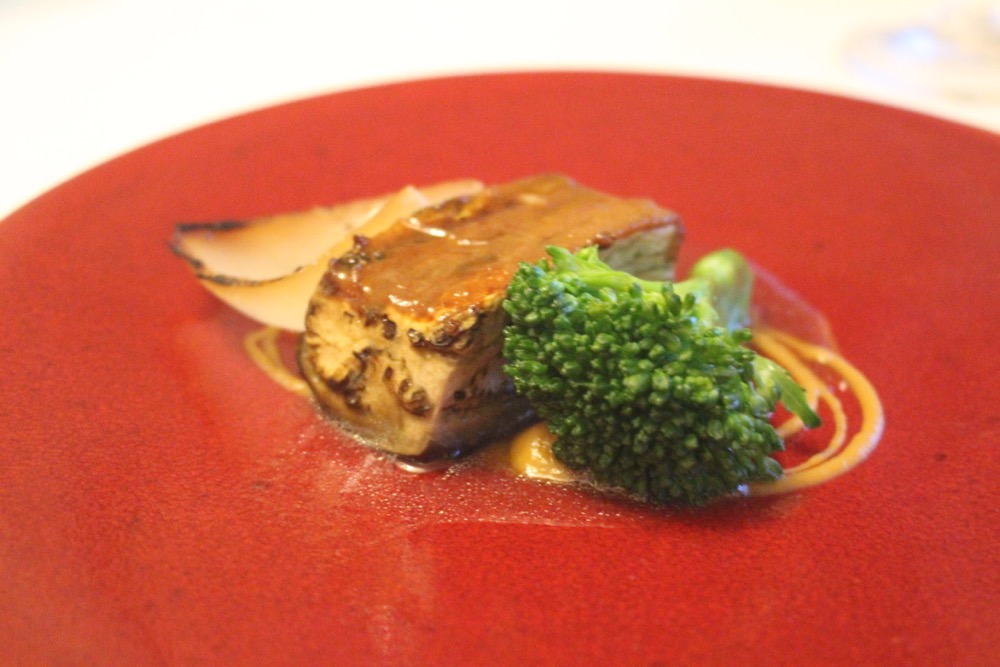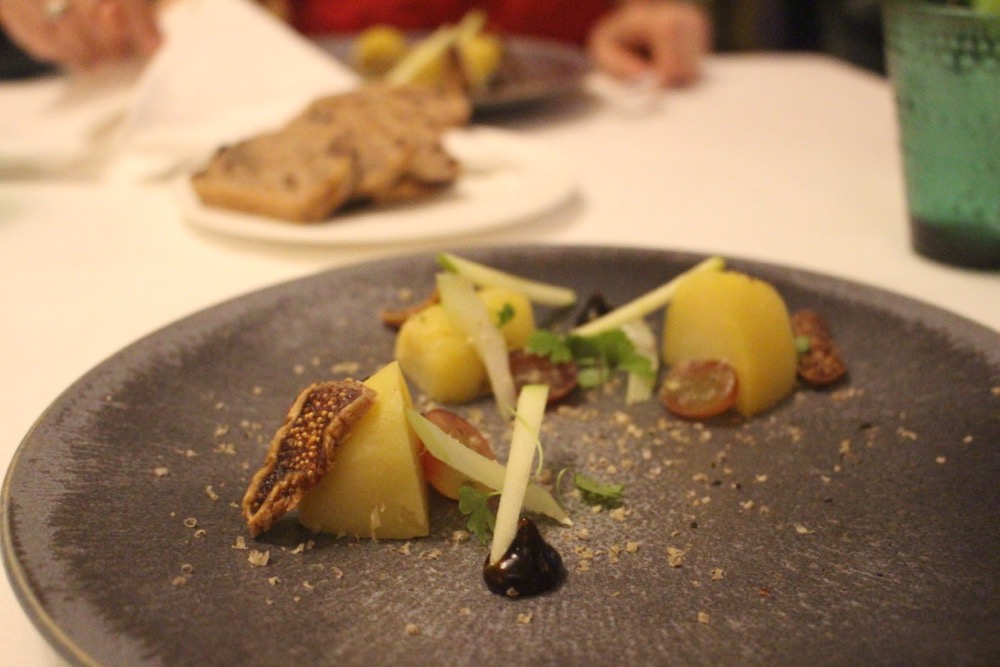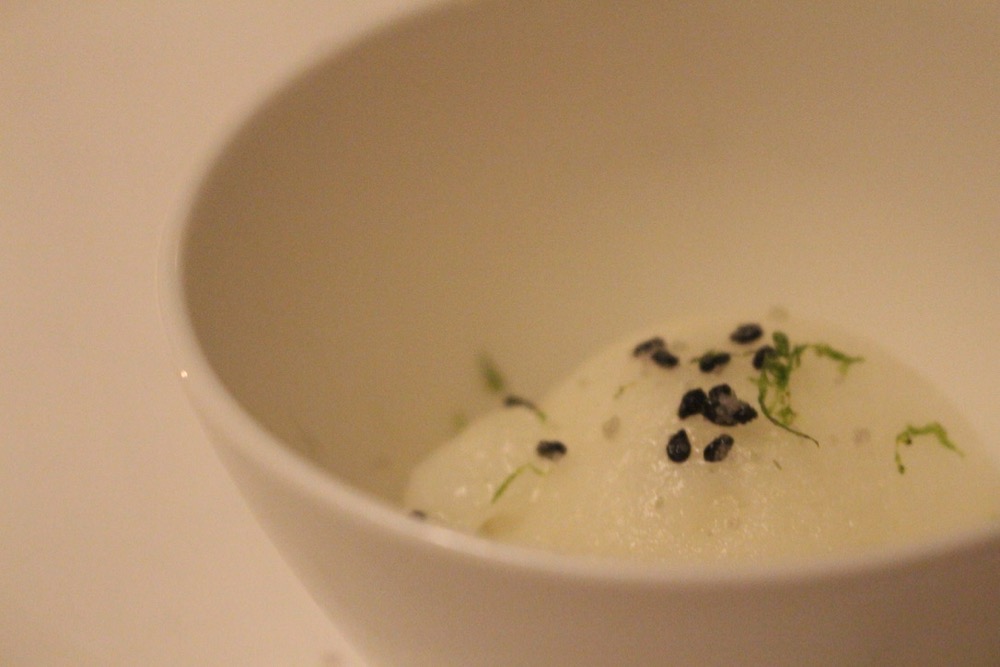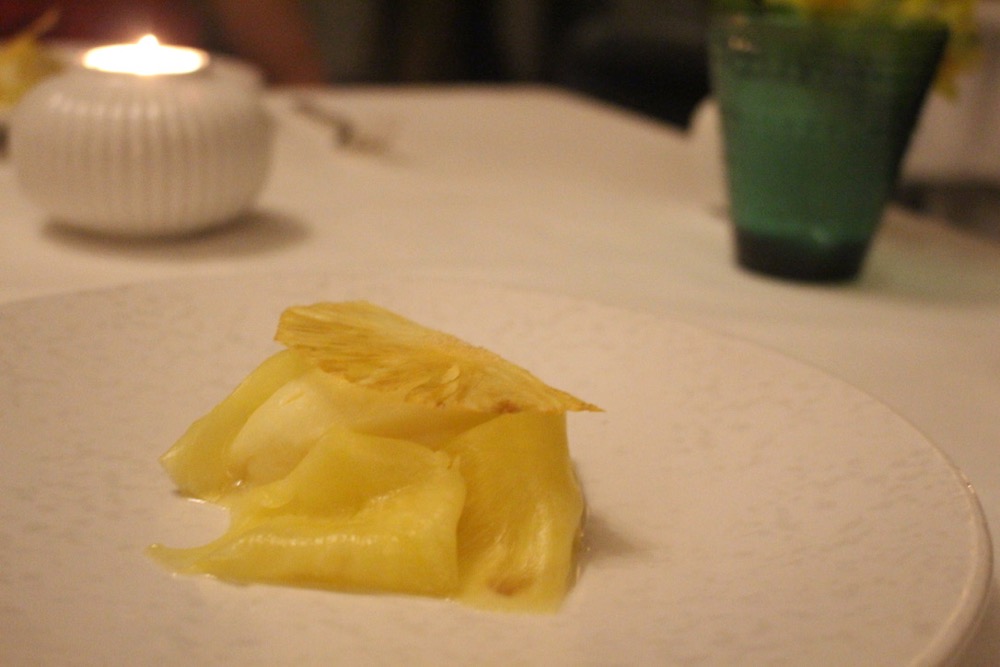 Breakfast wasn't quite as slick. There was no coffee or tea making facilities in our suite, which is understandable as it might taint the antique vibe. Besides, they have a workaround: you order your beverage of choice and a pick a time you'd like it delivered. But it's only a workaround if it works and unfortunately our coffee never materialised. So we shuffled down to breakfast in search of a pot of the good stuff.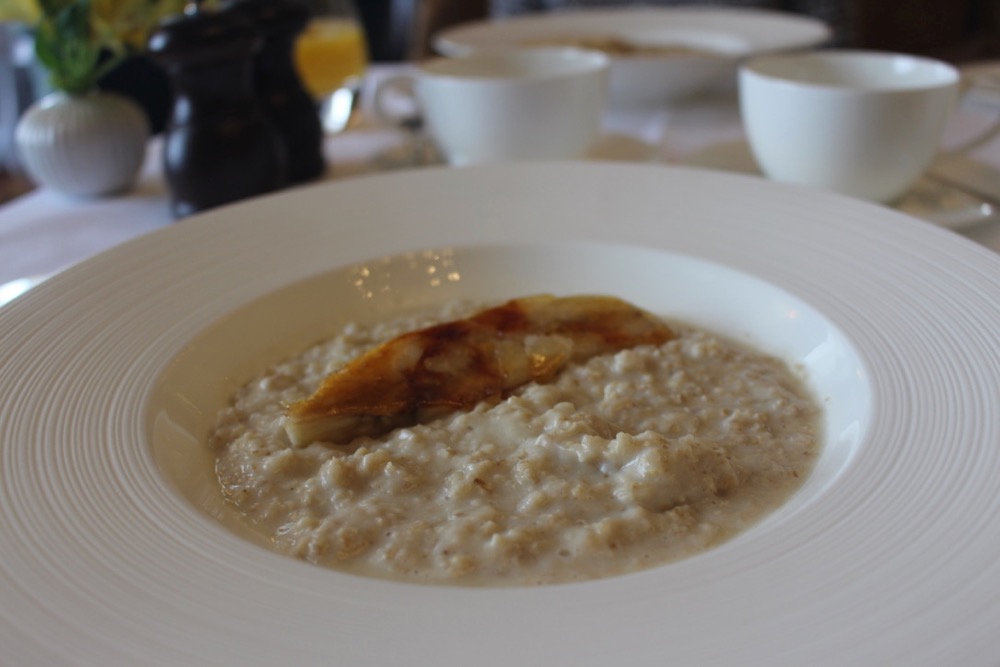 Caffeinated up it was time to consider food – guests have the choice of a buffet breakfast or ordering from the hotel menu. We each ordered the caramelised banana porridge, which was available as a vegan option. The caramelised banana was utterly exquisite, but the rest of the porridge was a touch bland.
After checking out and one more glorious lounge in the spa, we headed to The Astor Grill – Cliveden's more laidback eatery – for our final meal here. It's located in what was once the old stable block and consequentially is decked out with equestrian themed décor which will totally charm horsey types.
I went for the spiralised courgette with bulgur wheat; it was a generous portion but was strongly dominated by the taste of harissa and a touch oily for my taste. My dining partner went for the vegan version of the vegetable gnocchi dish which, after a mix up of communications, came without the gnocchi. It turns out the gnocchi wasn't suitable and as such it wasn't the most filling of meals, though the tomato sauce was very rich and the waitress kindly brought over extra bread.
While the food didn't totally blow me away, I was genuinely impressed that there were vegan options so readily available at Cliveden. I think, as many restaurants experience, there is a steep learning curve involved when catering to vegans. And to be fair to both restaurants, I have seen they have each received praise from those who eat a more mainstream diet. The André Garrett Restaurant in particular seems a firm favour among fine diners in the know.
Final Thoughts
If you're looking for luxury with a side of history, you can't beat Cliveden House. It's perfect for those looking to escape London for a relaxing minibreak, or indeed those who want to be able to pop into the capital during their stay. Whatever you do – make sure you check out the spa!
Finances and Details
Stays at Cliveden House are from £445 per night
Address: Cliveden House, Cliveden Road, Taplow SL6 0JF
Tel: 01628 668561
Web: www.clivedenhouse.co.uk