Andalucia is the quintissential Spain; the beaches, mountains, the stunning Al Andalus architecture of Granada, Cordoba and Seville; and of course, the tapas. But cocktails in Andalucia – well they're something that have only recently become fashionable, thanks to professionals like Rafael Delgado at Meliã Lebreros, writes Andrew Forbes.
Meliã is one of Spain's best-known hotel groups with properties across the country, her islands and beyond.
Meliã Lebreros, a business & leisure hotel near the city centre of Seville, is emerging as a renowned place to enjoy authentic, artisan cocktails thanks to the work of Rafael Delgado, 'Jefe de bares'/ bar manager and his team.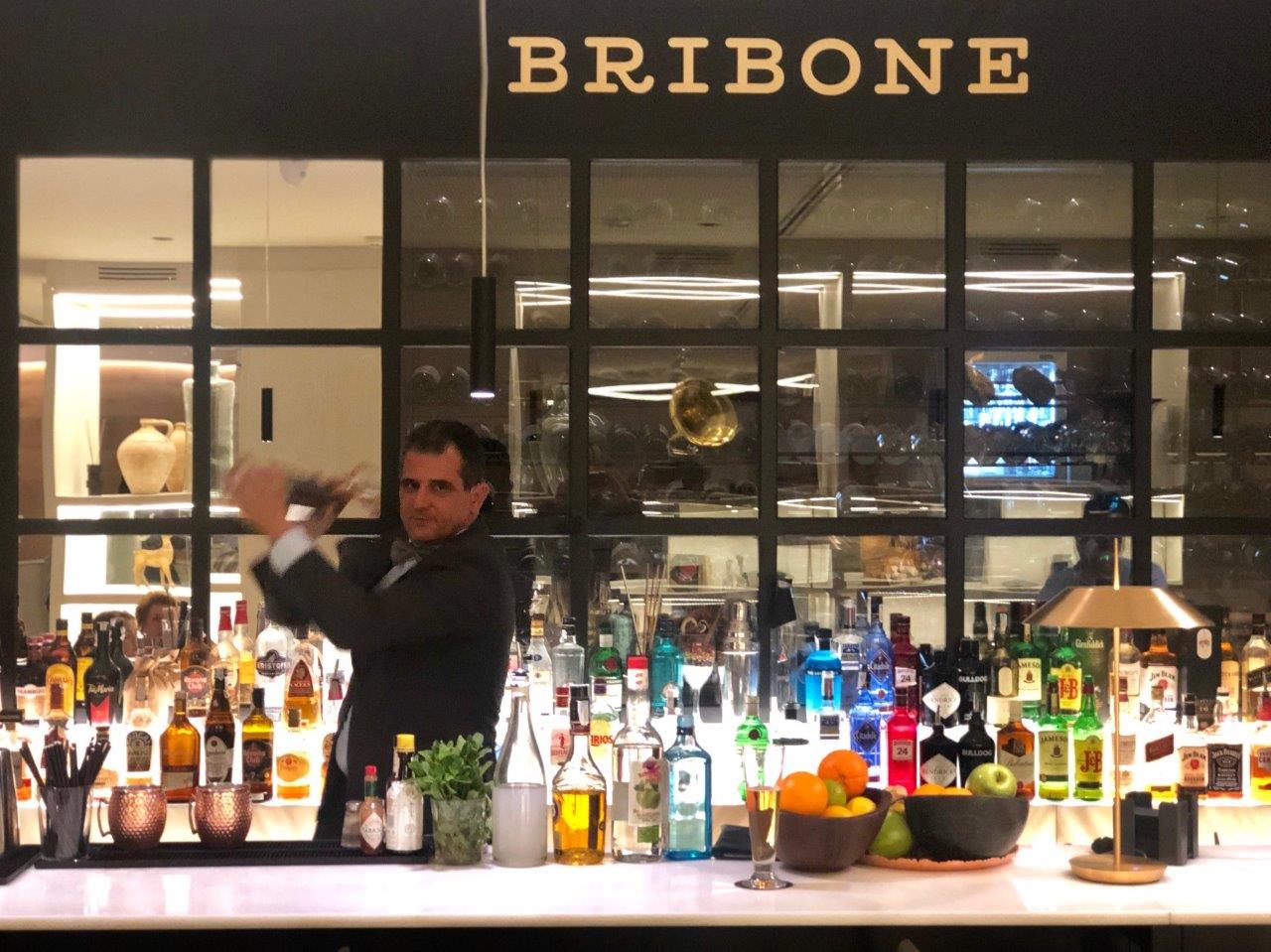 Bribone Sevilla
So we checked-in at Hotel Meliã Lebreros to check-out where the magic happens – at the Bribone Sevilla. This is the hotel's new concept cocktail bar at the heart of the property's minimalist style lobby where you can dine, drink and socialise.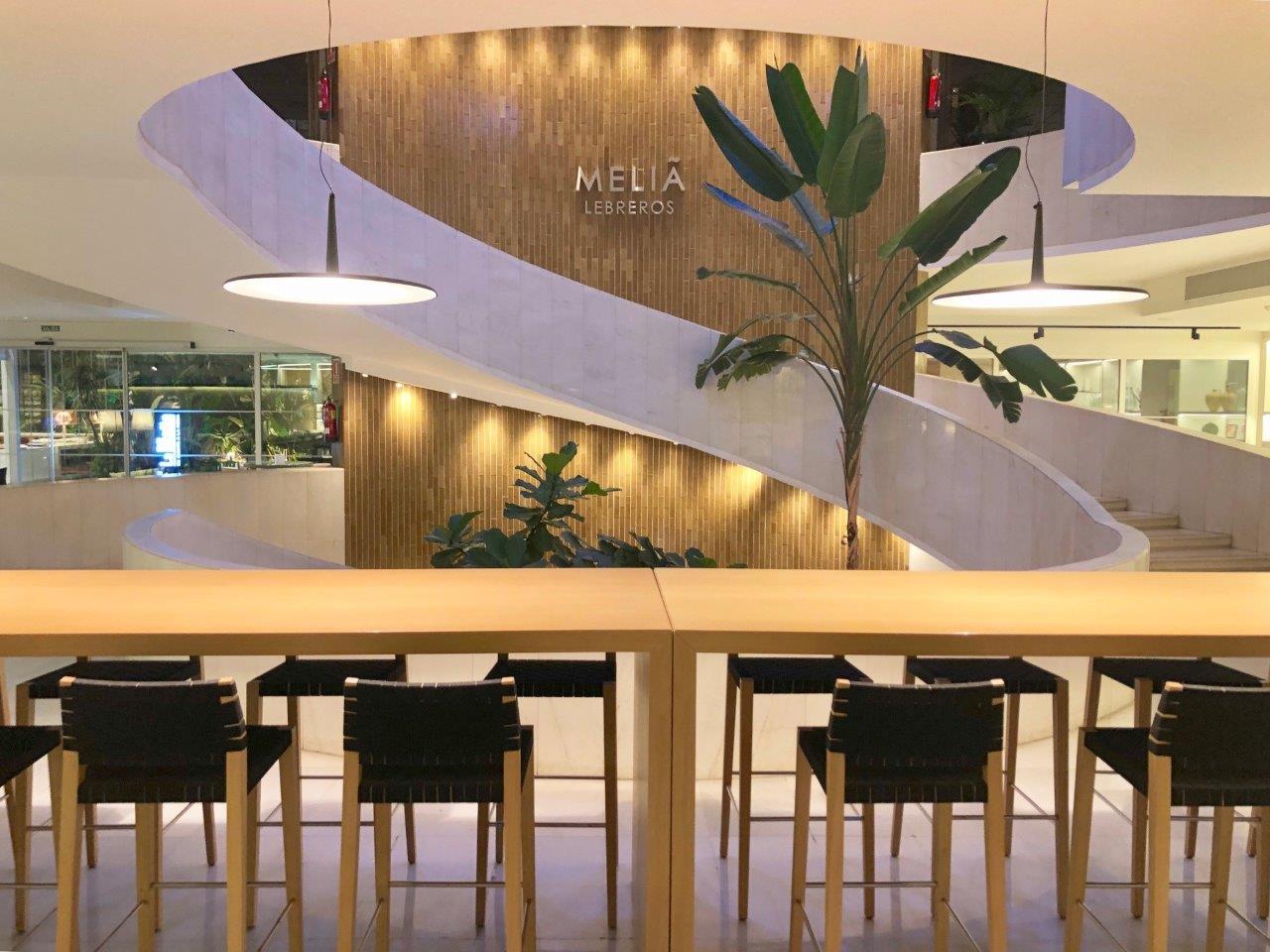 Bribone Sevilla cocktail bar is where you can expect classic drinks as well as genuine signature concoctions by professional mixologist Rafael Delgado and his team.
They have ingeniously created a 'passport' to a world of flavours and creative mixes – perfect for urban explorers who visit Seville and want to discover something creative and contemporary, beyond the classic Andalusian fare on offer in the city's old quarter.
Each cocktail, creatively detailed  on each page of the passport, has a story to tell.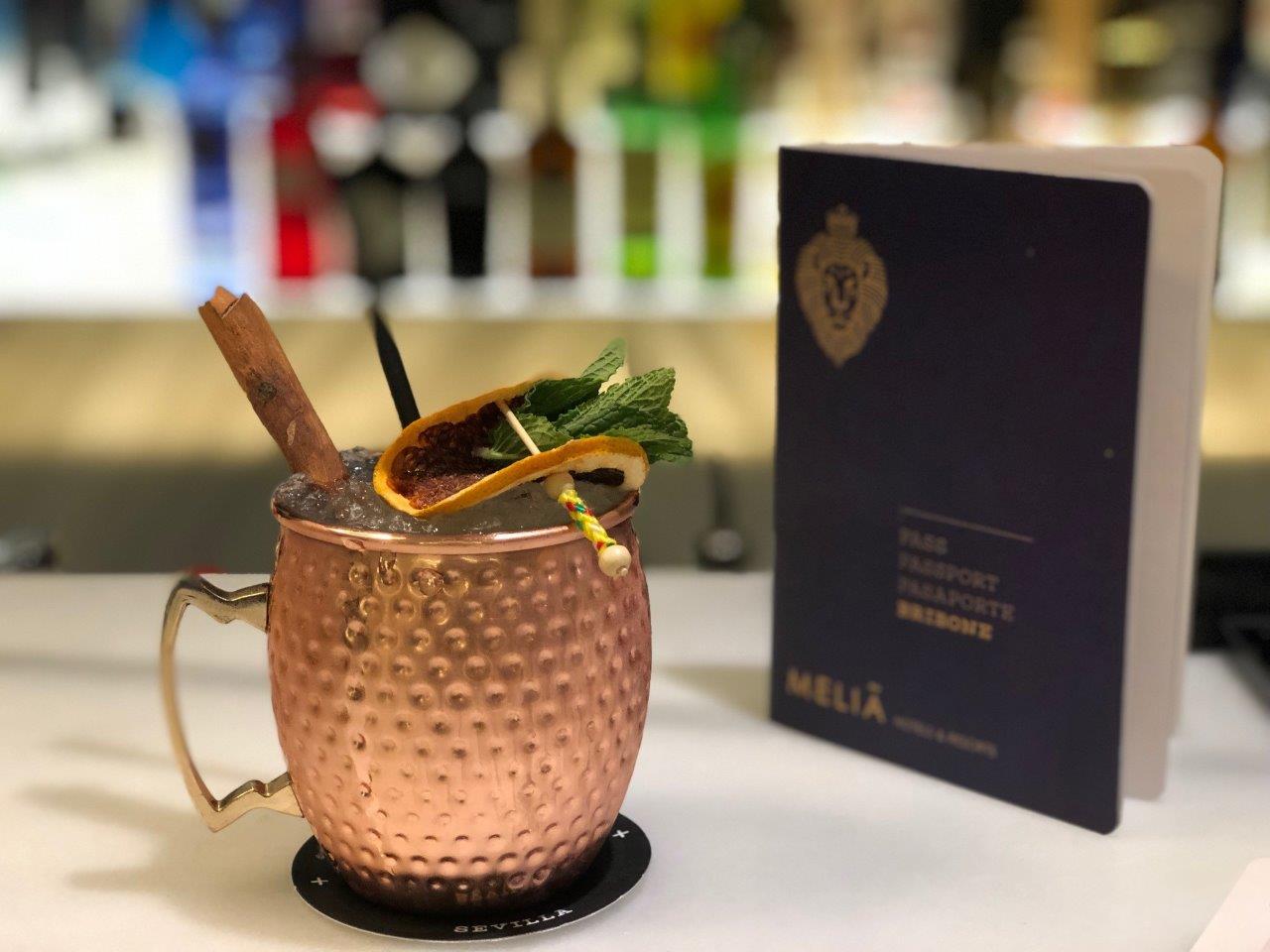 I opted for the 'Miarma Wagon' (Bombay Gin; Apple liqueur; & Liqueur 43) – inspired by the story of a Sevillano who befriended the Russian Tzarina (if you want to know more about the story, you'll just have to come by the bar).
My drinking partner opted for 'Last Station' a refreshing long cocktail with Southern Comfort, lime and apple.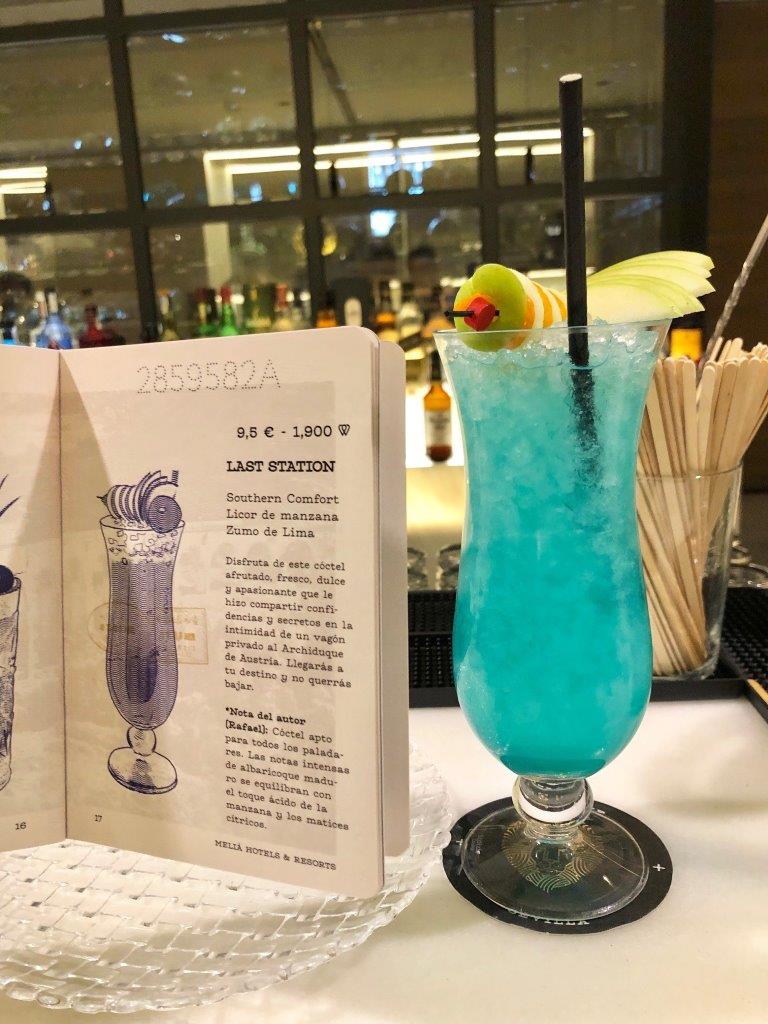 Well, in Spain one never drinks on an empty stomach, and after all this is the country that created tapas. So when visiting make sure you tuck into a variety of hot and cold snacks straight from the kitchen.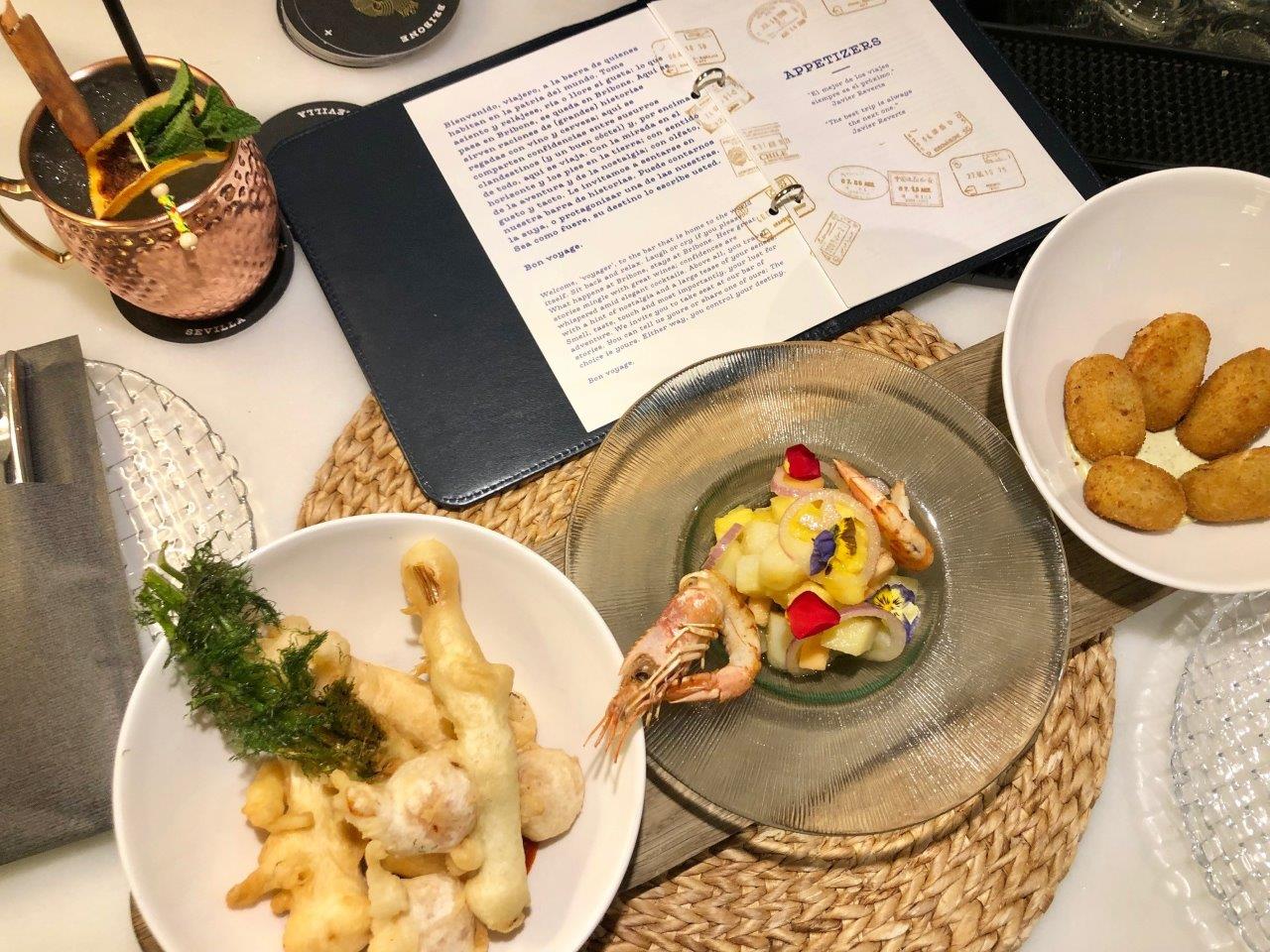 Each season guests expect new drinks. The team at Bribone Sevilla love to show their mixology skills. For example, Eduardo de La Vega, the hotel's Maître, has come up with 'Mystique'; whilst 'Five o´clock' is a new afterwork cocktail by Roberto Borriello; and Ana Parra has created 'Aged Gin'.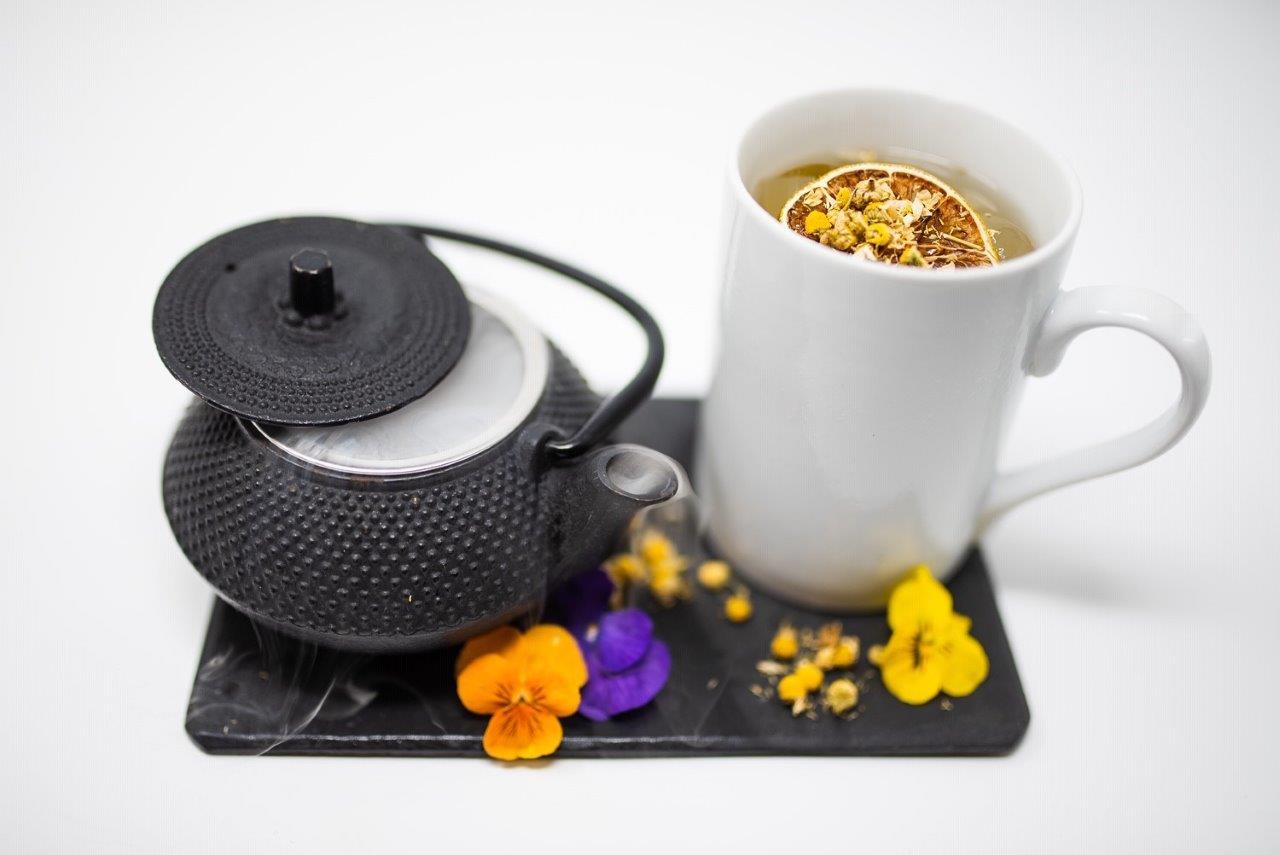 So next time you're heading to Seville for a weekend, or even a work trip, go treat yourself. Each season is launched with live music, and new drinks.
Bribone also hosts prestigious Cocktail Masterclasses; and on May 22, 2019 Meliã Lebreros will be hosting the 'XLVIII Concurso Regional de Coctelería' regional cocktail competition.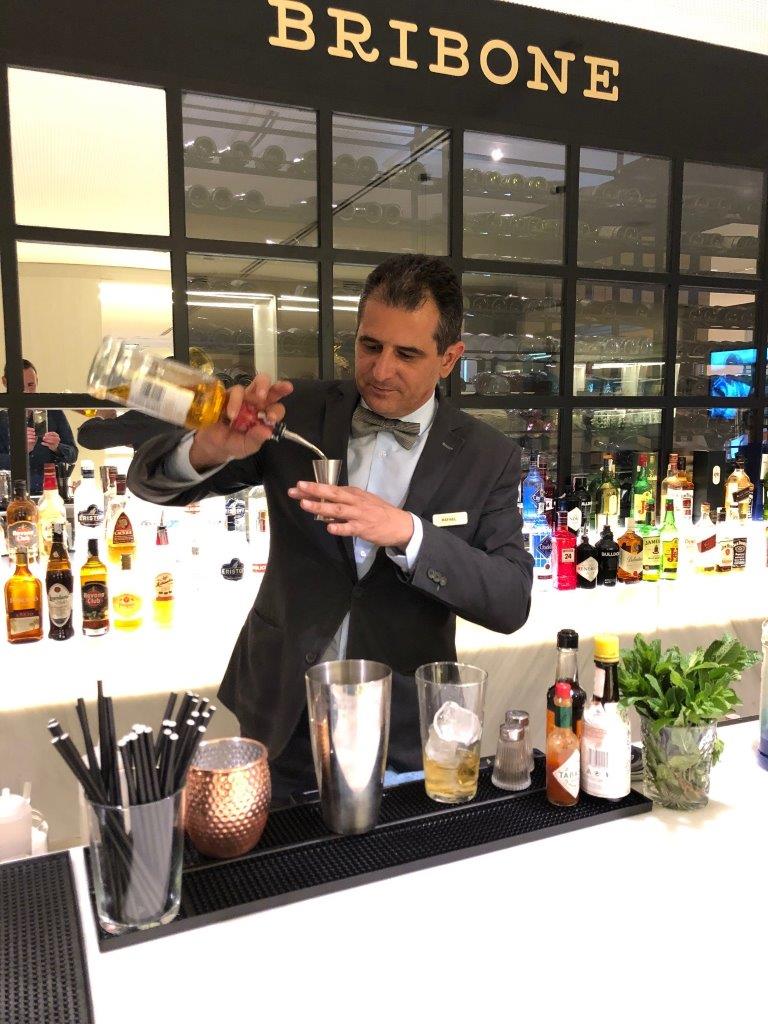 Meliã The Level
Since we made a night of it, it was a pleasure to stay at Meliã Lebreros.  The hotel features the renowned The Level by Meliã. In my opinion if you're choosing Meliã for business or leisure then this is a compelling option to book.
The Level is a holistic concept for guests that includes a private Level lounge for guests; an exclusive space for dedicated check-in, concierge, guest experience, and check-out – as well as a place to relax.
There is also an open bar, with a generous selection canapes and snacks.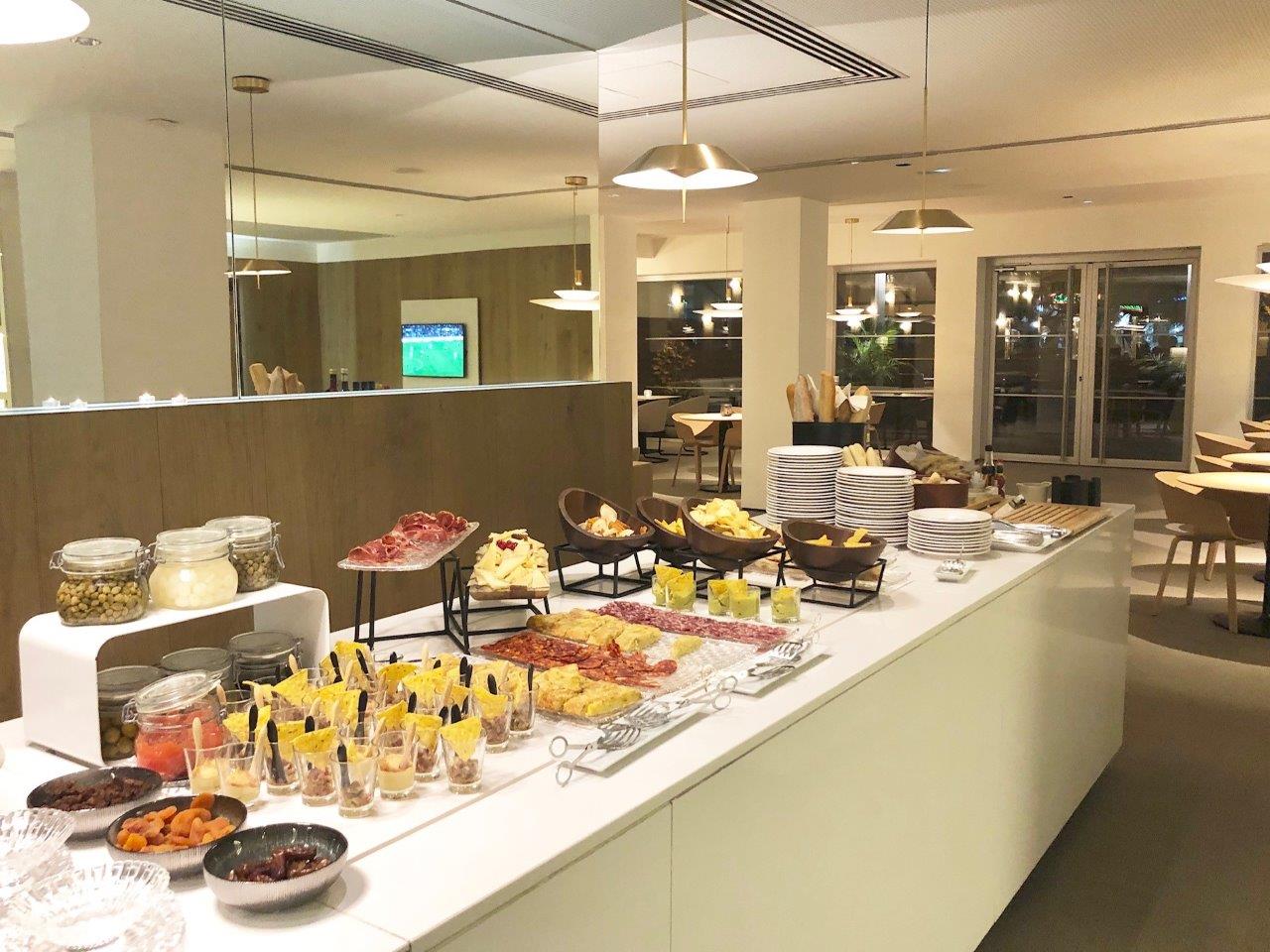 The main benefits of The Level by Meliã include:
Private breakfast in The Level Lounge (7am to 11:30am)
Access to The Level Lounge (7am to 11pm) with open bar service with aperitifs, wine, champagne, beer, water and soft drinks (from 12 midday to 7pm)
Private check-in and express service and flexibility at check-out
Wi-Fi in The Level Lounge
Work area with two Mac computers and printer in The Level Lounge
Access to two private terraces in The Level Lounge
Private fully equipped lounges and rooms for meetings and events (pre-booking)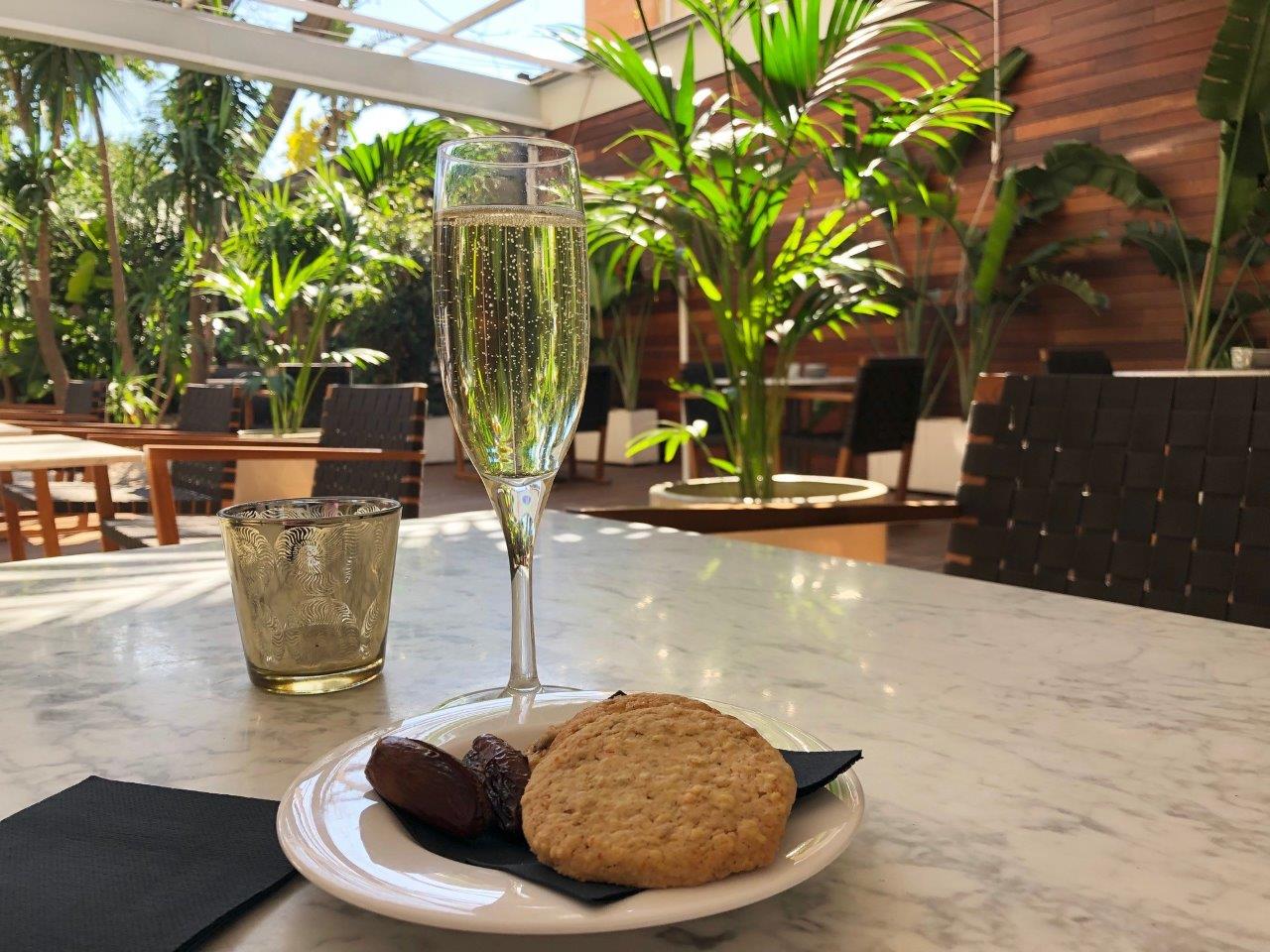 The Room
In addition, as guests of The Level you can expect specially prepared guest rooms with extra benefits like:
Turndown service with treats like wine and Spanish ham
Nespresso coffee maker & kettle for tea
Bathrobe & slippers
Daily newspapers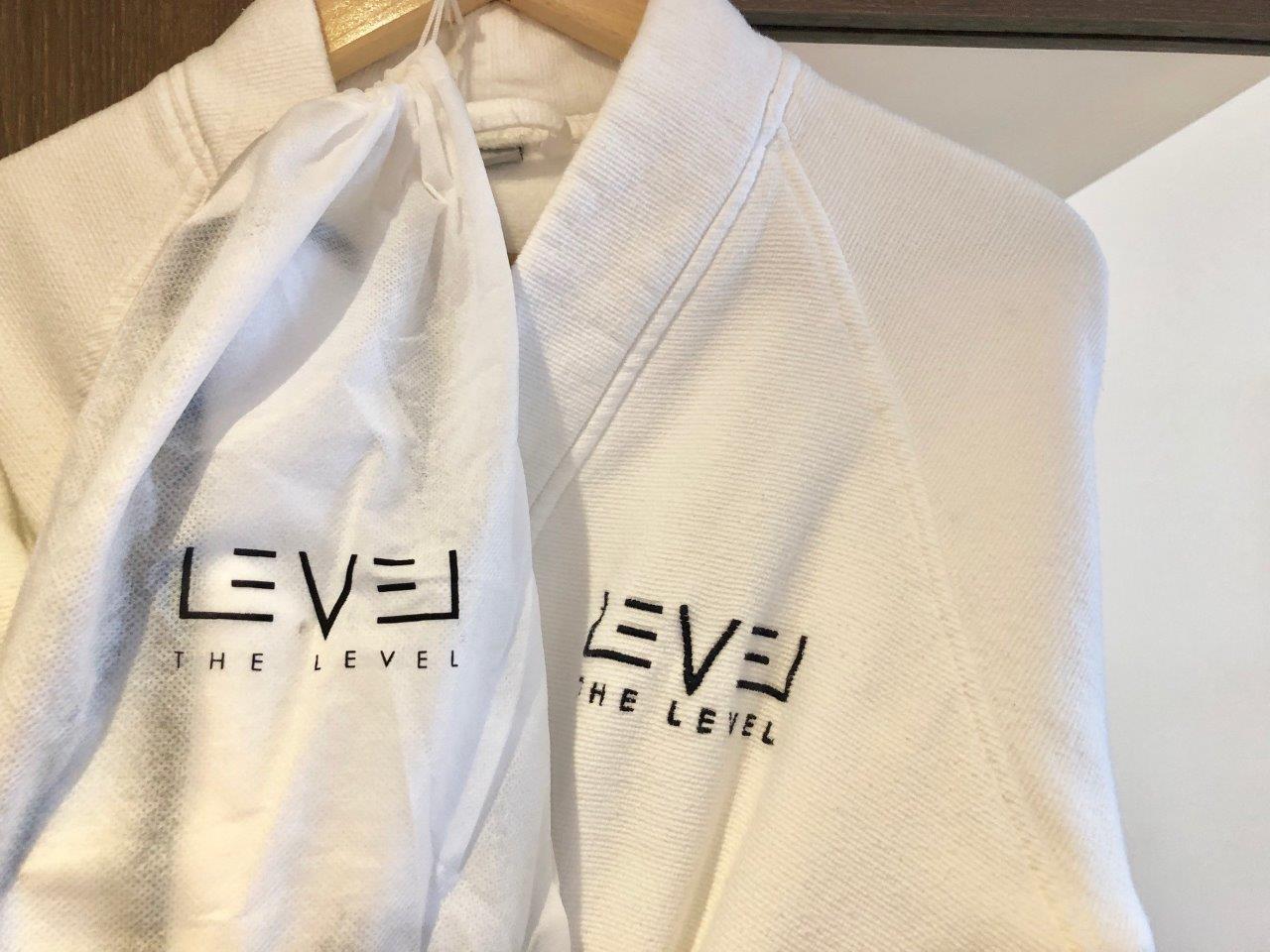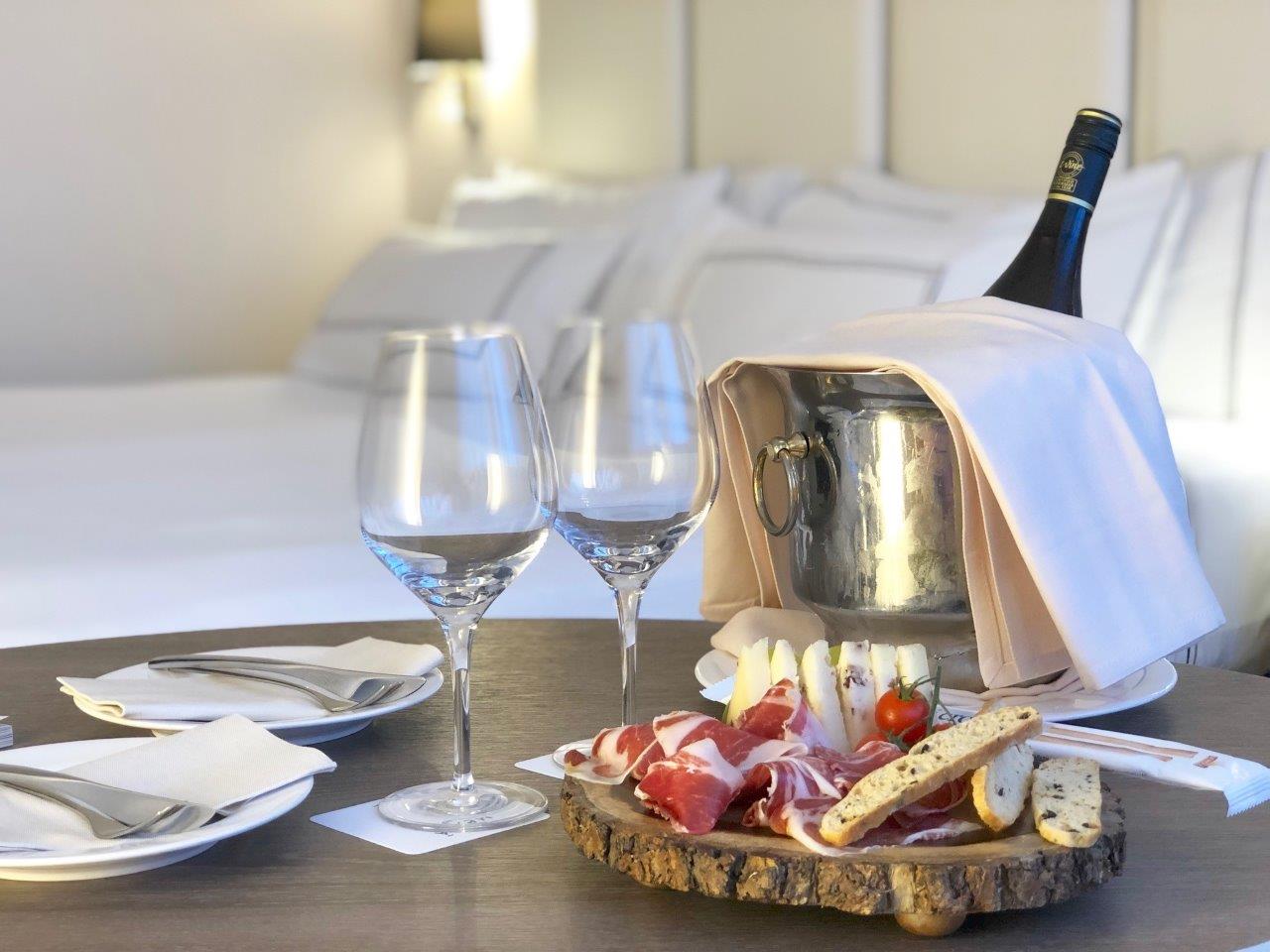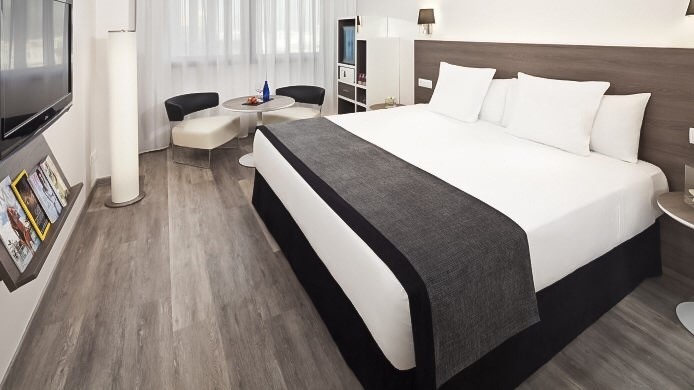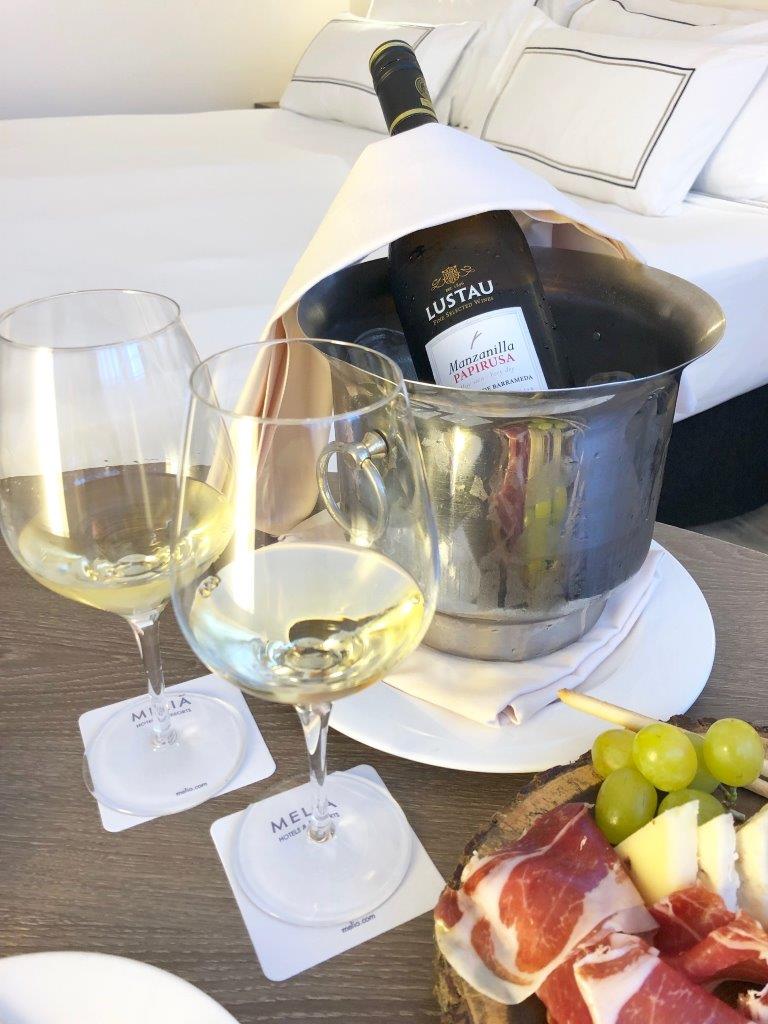 At turndown there are creative welcome amenities like a city guide and also gourmet olive oil.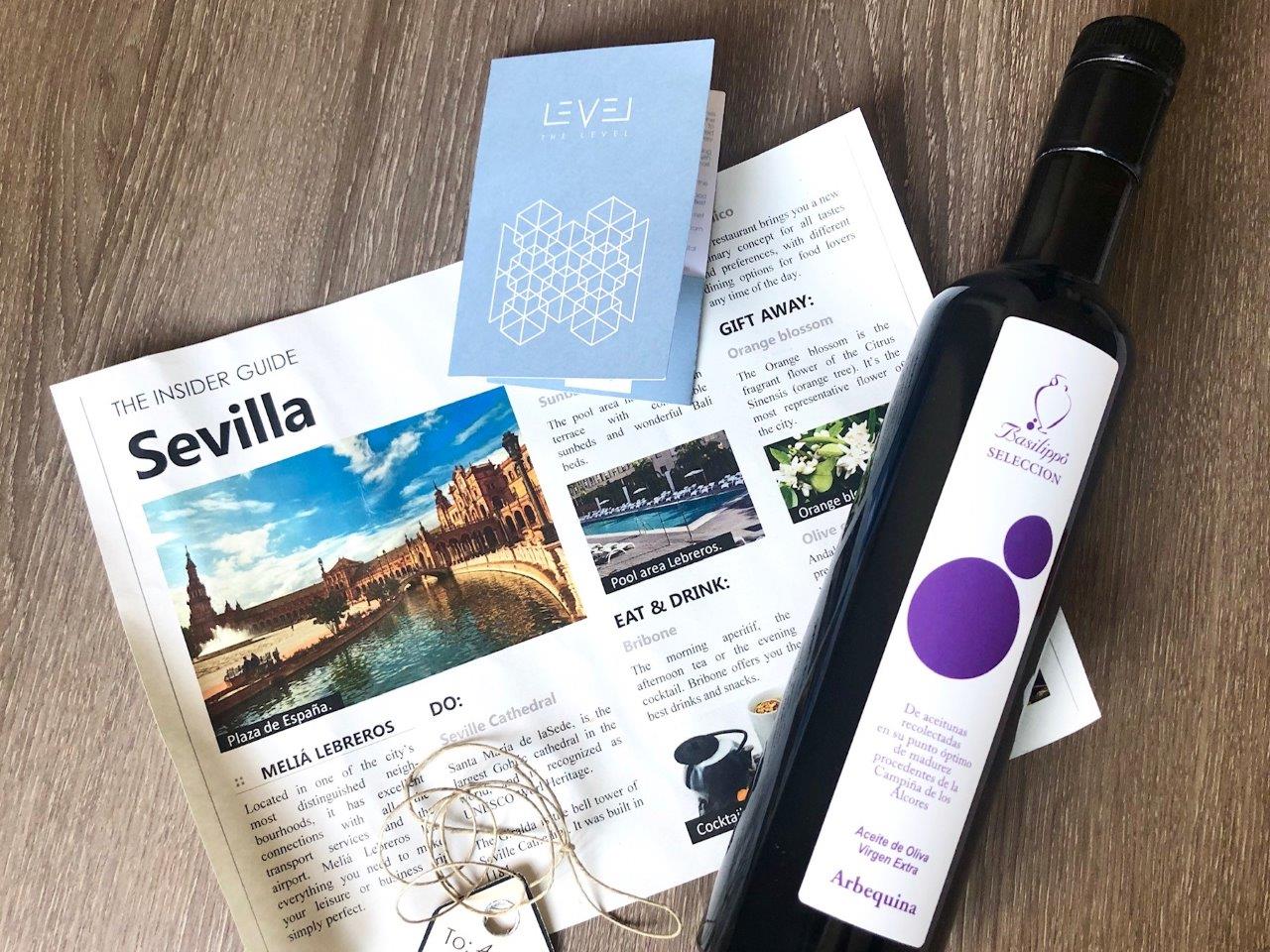 The Facilities
In addition to the dining options at the hotel that include the all-day Mosaico restaurant and the traditional Spanish tavern, the 'La Taberna de La Dehesa', Meliã Lebreros also has some impressive leisure facilities. There's a stunning 270 square metre pool – perfect for cooling off in the summer heat; and also, a gym.
The property has a great atmosphere and a very welcoming and helpful team. The hotel's architecture might be somewhat out of fashion these days, but don't let that put you off. We had a truly enjoyable and funs stay. Bribone Sevilla is a great concept and I wish them every success in developing the cocktail culture in Andalucia.
Information
Address: Meliã Lebreros, Luis Morales, 2, Seville
Web: www.Meliã.com/en/hotels/spain/seville/Meliã-lebreros/
You can read our spotlight on Meliã Sevilla here.